Healthcare Payroll Software Development: The Complete Guide
In this article, we'll discuss…
Major facts about payroll management in healthcare facilities
The key features and benefits of custom payroll solutions for healthcare
How to get help with healthcare payroll software development and integration
⚠️ If you are seeking qualified IT assistance and software engineering advice for creating a payroll management system in your healthcare organization, please contact our experts for deeper project consultation and more information about our services!
When the average person thinks about the medical industry in the United States, one of the first things that comes up is the tremendously high income of physicians.

It's true that the U.S. healthcare industry has demonstrated the highest workforce spending of all other sectors: 20 million medical employees with over $1 trillion in annual payroll (2018).

It's also true that not all healthcare employees are paid equally. There is a long list of medical specialties, and specific salaries can vary widely according to location, hospital, or medical facility.

Moreover, healthcare specialists with similar titles but different skills and experience levels often earn significantly unequal wages. There are at least 18 different types of nursing practitioners with varying hourly/annual salaries!

This huge variety in business factors and workforce differentiation can turn the payroll process into a nightmare ripe with calculation errors…and even lawsuits filed by accidentally underpaid employees.

At TATEEDA GLOBAL, we're proud of our collaboration with AYA Healthcare, the largest nursing staff agency in the U.S. Our team helped them build a hybrid web-based/mobile solution for travel nurses, including medical staff time-management and payroll features.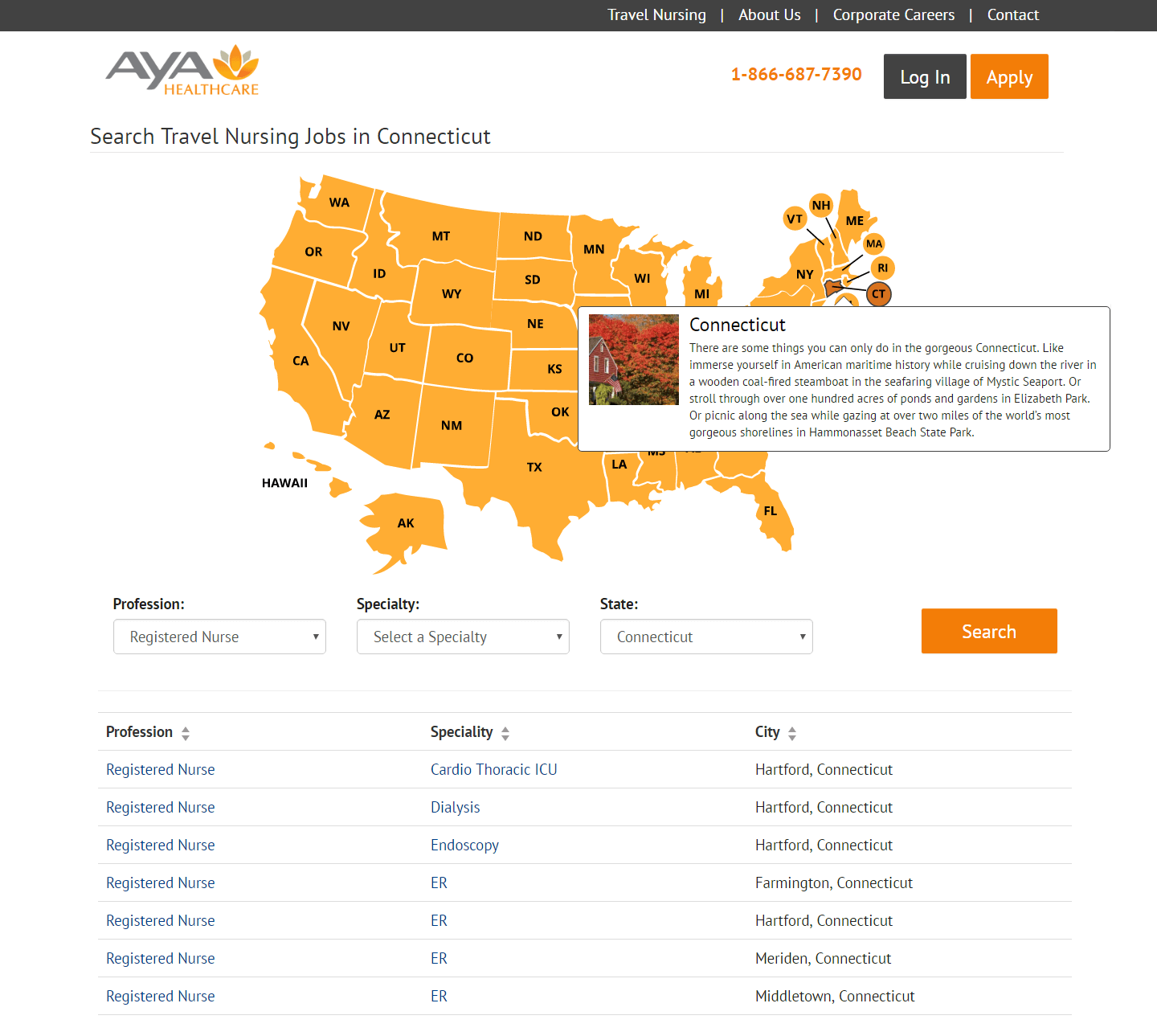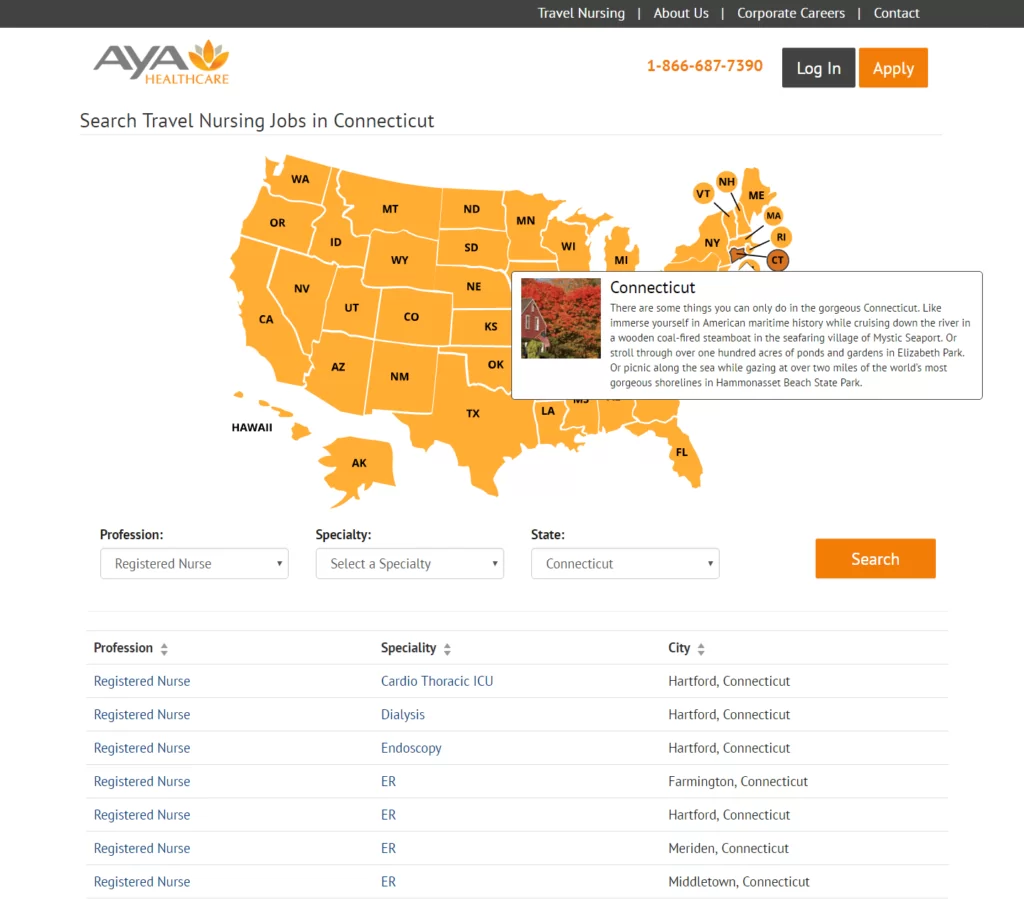 Despite the consequences of the COVID-19 pandemic, AYA's staff-management solution helped them expand their nursing staff base and significantly improve operational efficiency, including payroll management. They benefited from:

Financial reporting and nurse job/time-tracking modules
Mobile apps and web portals for nurses and clinical representatives
A multi-level job verification system with user hierarchy.
In other words…

We know that running payroll in healthcare organizations is no cakewalk. It requires high proficiency, specialized training, and advanced instruments.

This is why we believe now is the best time to introduce your payroll staff to advanced payroll automation tools and other cost-saving solutions…
Healthcare Payroll Software Development Trends
Almost every industry in the world has been hugely affected by the pandemic, not to mention the fact that healthcare is still positioned at the forefront of the crisis.

Many healthcare companies and facilities have had to develop and implement remote care solutions to provide patients with safer care. In addition, remote work models for employees have become a regular survival strategy.
Trend #1. Remote Team Management in Healthcare
During the hardest days of the Covid outbreak, it was absolutely necessary to minimize non-medical staff within coronavirus-stricken healthcare facilities. Auxiliary employees were switched to "work-from-home" modality. This predominantly included medical HR, bookkeepers, payroll specialists, and other administrative specialists involved in payroll management.

Learn more: Medical HR Software Development

When many healthcare professionals fell ill with coronavirus, some of their duties were remotely delegated to specialists who were available in other locations via telehealth solutions. Urgent onsite vacancies/jobs were filled by travel medical staff offering temporary services exactly where and when they were needed, like AYA Healthcare and other providers.

Conclusion: Today, the healthcare industry is acquiring more and more features of the gig economy, which also affects payroll practices. The increasing incorporation of remote and temporary medical personnel requires a specific time-tracking approach. This includes the use of mobile devices as the norm. Learn more: mHealth App Development: The Ultimate Guide
If you want to get a free consultation with a seasoned health-tech consultant in San Diego, CA, regarding the best technologies for your potential payroll management solution, please book a chat with Slava or one of his assisting software engineers: 👇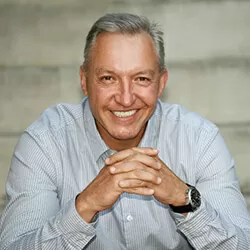 Slava Khristich
Healthtech CTO
Based in San Diego, Slava knows how to design an efficient software solution for healthcare, including IoT, Cloud, and embedded systems.
Trend #2. More Healthcare Payroll Automation and AI Applications
Executing payroll duties for a large medical team includes plenty of routine work, e.g. filling different employee forms, regular wage calculations, benefits and tax deductions, insurance payments, and much more.

All of these factors are complicated by the high number of variables involved, like varying number of hours worked, different contract conditions and hourly rates applied to different specialists, and so on. This mayhem of divergent factors also boosts the risk of costly errors.

Happily, when you build payroll software for the healthcare industry, a multitude of issues can be avoided with the help of smart algorithms and scripts designed to:

prevent incorrect form entries and erroneous tax calculations
perform automatic cross-document checks to ensure consistency of data entry throughout the entire HR/payroll system
suggest the best possible taxation scenarios
spot salary overpayment and underpayment
apply other methods to detect and report payroll errors as early as possible.
Conclusion: A long list of payroll tasks can be facilitated by introducing electronic templates and forms. The enhanced features that come with these tools automatically highlight errors and prevent incorrect data entries. AI-backed system components (or just well-tuned software algorithms) help you detect deep-seated payroll errors and suggest optimal solutions.

Learn more: Medical Electronic Data-capture Solution Development
Trend #3. Mobility Boost
Associated technologies (including medical IoT and 4G/5G networks) plus the ever-accelerating capacity of mobile devices provide the foundation for changes in how work performance is tracked and reported in healthcare organizations.

More sophisticated time-tracking applications and solutions are on the horizon to support and manage telehealth and other innovative health-tech trends. Nurses and other medical professionals can be introduced to more accurate time management and more efficient approaches to their duties.
Conclusion: Medical employers can more accurately track the assignments of their employees and thereby obtain a more correct picture of payroll costs.
Would You Like to Have HR Software with Payroll Processing?
At TATEEDA GLOBAL, we know how to create payroll software for healthcare businesses and help our clients run their payroll efficiently. We are ready to assist you with integrating a payroll system into your existing medical software infrastructure. This can include a concurrent protected access feature for bookkeepers, hospital admin personnel, and medical employees to manage or view their payroll data.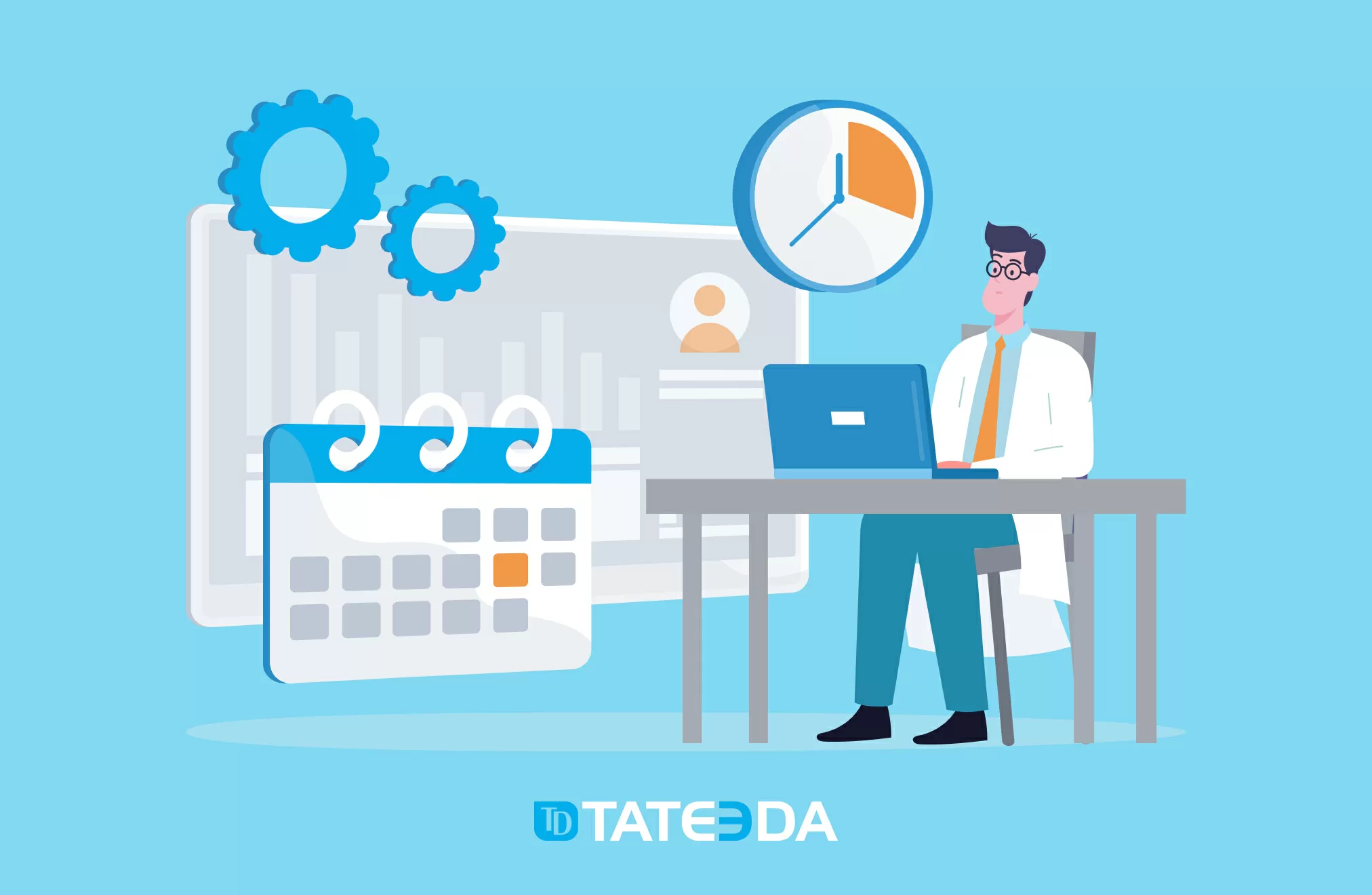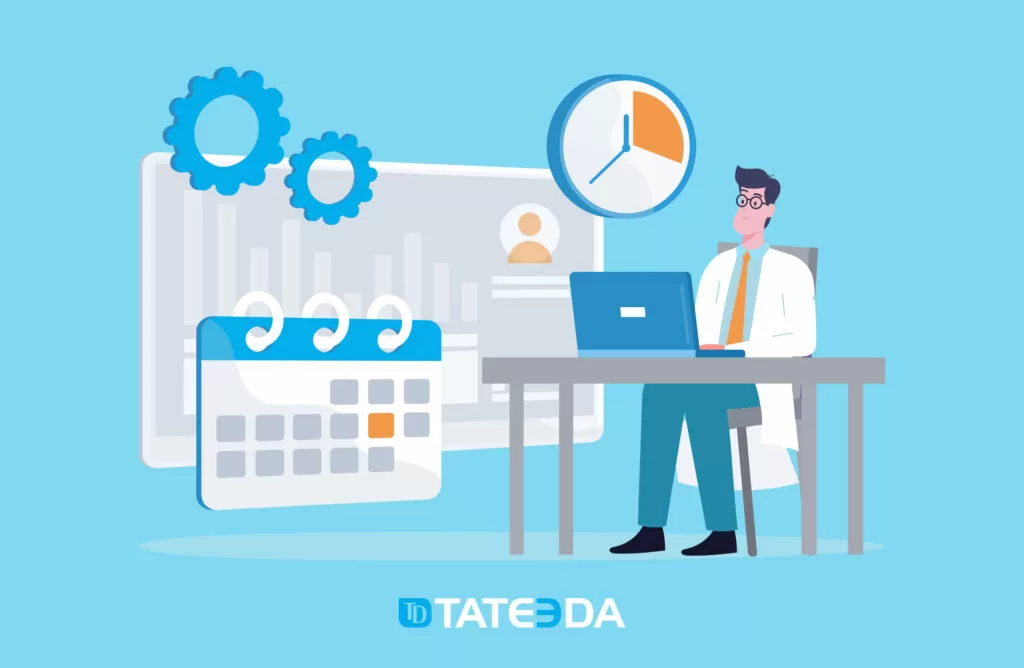 The Benefits of Integrating a Payroll System into Existing Medical Software
The fastest possible way to implement a payroll-automation system into your clinic, hospital, or medical center is through API integration with an existing HMS (hospital management system) or other medical HR software.

For example, if medical employee wages are tied to performance and depend directly upon the execution of patient billing and payment status, payroll software can be integrated with EHR or a patient appointment-scheduling system to support these functions.

Learn more about the above-mentioned software types:

So, why should you have HR software with payroll processing?

The major benefits of payroll system integrations include the following:
Benefit #1. Time Efficiency for Medical HR Staff
High-quality automation of calculations and data entry helps payroll/HR clerks to eliminate tedious activities and save plenty of time for value-added tasks instead of repeating routine operations. Automated business processes can be implemented in a very individualized manner to cover all specific demands and suggestions of actual payroll system users, including medical facility administrators, financial specialists, bookkeepers, and others.
Benefit #2. Accuracy in Healthcare Payroll
With data validation and error-prevention mechanisms, there is no room for incorrect input or payroll miscalculations. Errors in manual data entry can potentially become a considerable problem for successful payroll management in large teams, leading to excessive overhead and social troubles, while smart control methods will reduce this risk to zero.
Benefit #3. Traceability of Payroll Workflows
Payroll-management software allows administrators to easily track back processes and identify/correct any inaccuracies made over the course of payroll execution.
Benefit #4. Consistency in Payroll Documentation
Thanks to integrated payroll templates and forms, data is consistently maintained across HR systems and all other record-keeping systems/modules within a medical organization (including external stakeholders, such as IRS and insurance providers). There exist a potential for the integration of a payroll management system with health insurance applications, which requires profound skills in connecting electronic financial processes with custom mobile development.
Benefit #5. Guaranteed Legal Compliance
All operations performed within a payroll solution are aligned with legislative requirements, thanks to up-to-date electronic templates, built-in guidance, and other error-prevention tools.
Do You Need to Create a Healthcare Payroll Software Integration?
TATEEDA GLOBAL is a San Diego custom medical software development company that is ready to help you integrate or build payroll software for hospitals, clinics, and medical centers.
We offer a full-cycle software team staffed with experienced programmers, UI designers, project managers, business analysts, and QA specialists.
If you're looking for a reliable tech partner that can help you design, build, or integrate a payroll system within your medical organization, please contact us for a free consultation or learn everything about our services in terms of healthcare software development, QA testing, healthcare IT team augmentation, agile project management, health-tech engineering, and more: 👇
Custom Healthcare Solutions
See how we can engineer healthcare software, validate your ideas, and manage project costs for you.

Key Features of Custom Payroll Solutions in Healthcare
There are a number of different payroll software features and modules that can be included in a custom healthcare payroll software system integration or solution…
Online Pay Stubs
Medical professionals should be able to access their pay stubs with an ESS (employee self-service) portal and view the details of wages/salary received, date, tax and insurance deductions, and much more. Thanks to mobile applications and web-based technologies, pay stubs and other information can be shared in a paperless form: email, in-app notifications, and more.
Employee Profiling
The key data object of any custom medical HR management and payroll processing software is the employee profile. Technically, this is a table that stores and unifies all of the data associated with each employee. It also helps to maintain the authorization details and credentials necessary for employees to access their self-service portal. Protected, easily available employee profiles are necessary for successful payroll management in medical organizations.

Learn more: Patient Portal Development Guide
Integration with Healthcare HR Systems and Third-party Systems
Medical employee rostering and performance management are functions that are closely associated with payroll. That's why it's desirable to synchronize and mutually integrate the following modules or existing software systems:

HR solutions
Time-tracking software
Billing/banking gateways
Insurance provider gateways
Benefit management systems
Cross-system integrations demand a deep compliance strategy based on medical software interoperability principles and standards. At TATEEDA GLOBAL we know how to design and configure interoperable systems in healthcare, so make sure to contact our engineers for advice.
Payroll Form and Template Generation
This is one of the key features offered by payroll software. It provides integrated auto-filled forms and templates that are necessary for:

paying taxes (1099s and W-2s)
processing other deductions and payments (Forms 1094-C and 1095-C)
paying labor union dues
completing all other activities essential to the payroll process.
This feature enables medical organizations to radically reduce manual data entry, thereby preventing potential errors that lead to miscalculation in compensation and final paychecks. These forms should be empowered with a multitude of features allowing error prevention, safe data entry, and form verification.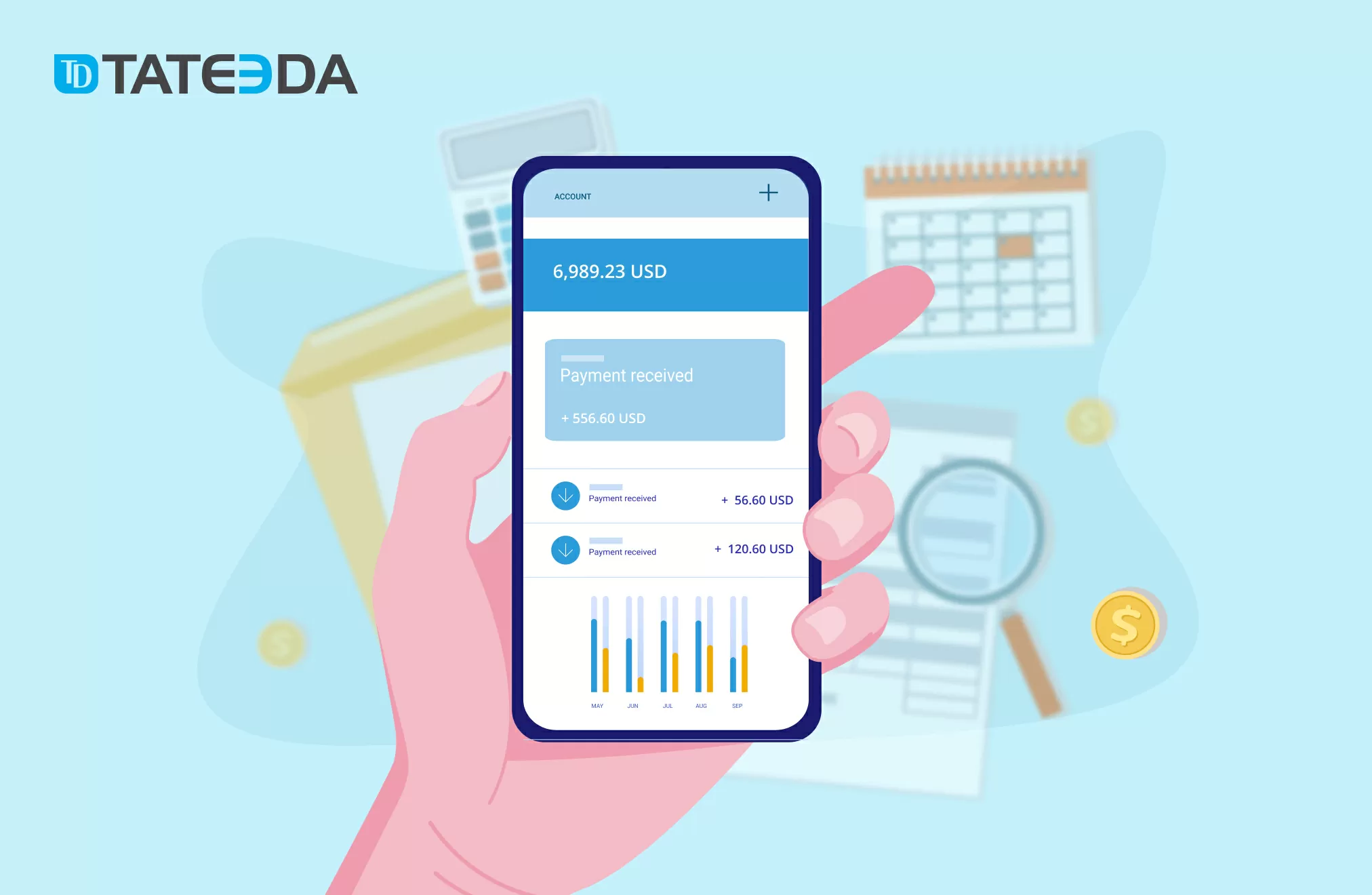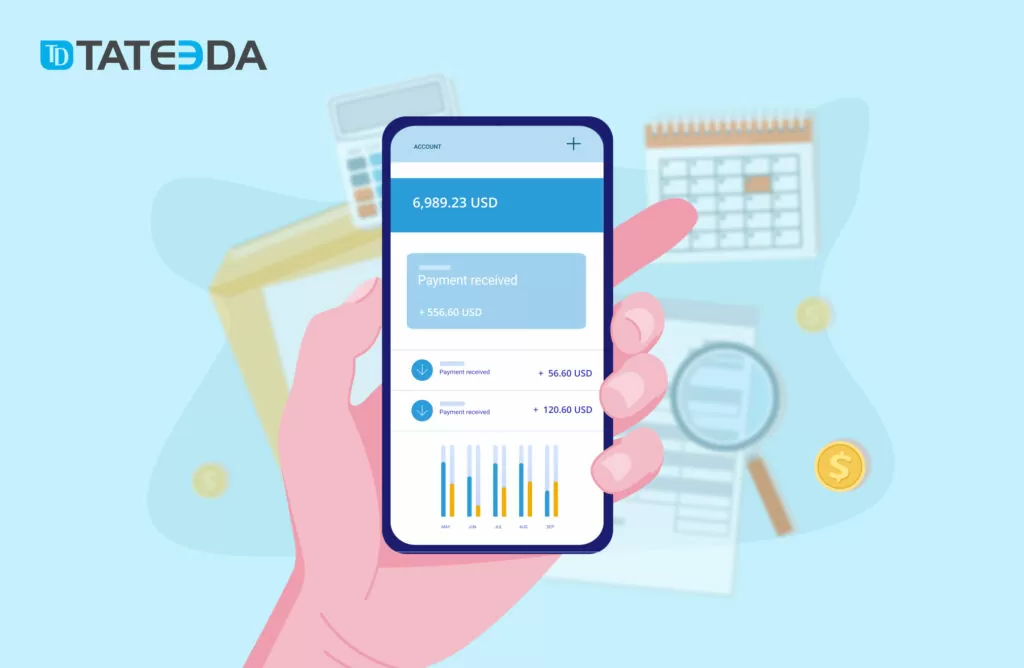 Payroll Analysis and Reports
In order to control and manage medical workforce costs and budgeting, it is necessary to track a range of payroll metrics and KPIs. For this purpose, analytical tools can be integrated with payroll and HR modules. This allows payroll clerks, bookkeepers, and other administrative employees to conduct research with the help of charts, reports, and other analytical instruments.
We know how to work with valuable data: collect, accumulate, analyze and interpret it. We have skills in creating solutions for health data collection and aggregation, like electronic patient forms delivered via mobile or web-based environments, medical data visualization (graphs, dashboards, and more), and healthcare data mining that can be established via third-party platform integrations with AI-backed data research tools.
Automatic Time Cards
With mobile technology, it's easy to offer automated time-tracking options for nursing and medical staff. For example, a medical employee visiting a patient's home to perform a procedure can automatically clock their time in conjunction with GPS tracking features. Additionally, the app can help medical employees build optimal routes to visit patients' homes.

TATEEDA GLOBAL can help you develop mobile apps to facilitate employee time-tracking and other functions essential to payroll calculation. Contact us for a custom app-development consultation.
Other Essential Features That Can Be Developed for a Payroll System
Electronic paychecks
Time- and task-management features/applications
Multi-level data-verification workflows
Automatic payroll calculations
Benefits and budget administration
Sophisticated tax-management functionality
Medical staff document management and electronic signatures
…and much more.
We can help you with building a variety of payroll system functionalities including third-party APIs or custom solutions. TATEEDA GLOBAL has considerable experience in helping American companies with episodes of custom biotech application development, complex IoT integration projects, and custom telemedicine applications. If you want to see more of our successful collaborations, please check the portfolio: 👇
Delivered Healthcare Software Portfolio
The leading American healthcare companies benefit from working with us.

The Challenges of Hospital Payroll Software Development
Problem #1: Complicated payroll workflows. Different pay scales and conditions can be applied to different healthcare employees (for example, some are on salary and others work under the terms of an individual contract.)
With a huge mixed bag of employment types, regulations, and variable inputs, it's easy for things to go haywire, especially if your payroll software system was not designed to handle the full range of eventualities.
Problem #2. Not all medical payroll systems work for your specific workflows and staff management models, so it's more advantageous to opt for custom software development if you don't want to compromise the efficiency and security of payroll operations in your hospital or medical center.
Problem #3. Implementation of hospital payroll management systems can run into obstacles because of inadequate or outdated IT infrastructures. Also, if secure software design principles were neglected in the development process, this can have a negative impact on financial data safety.
Problem #4. There is a deficit of qualified medical software developers who truly know how to build HR/payroll systems for U.S. healthcare facilities.
Problem #5. Poor compliance by available off-the-shelf payroll solutions with U.S.-specific legal requirements, including HIPAA. There are a lot of solutions adopted to the legal base of the U.K., Australia, and Canada. The payroll specifics found in the United States, however, are pretty different from other countries, not to mention more local regulations specific to separate states.
If you need a reliable partner capable of safe medical payroll software solution integration and/or project augmentation, consider TATEEDA GLOBAL. Learn more: The Benefits of Healthcare IT Outsourcing for Your Medical Facility
TATEEDA GLOBAL's Experience Building Medical Payroll Features and Staff Management Software
TATEEDA GLOBAL helped develop a hybrid (mobile + web) staff-management system designed to manage the largest travel nurse assignment base in the U.S., with tens of thousands of open jobs and nursing specialists connected across all 50 states.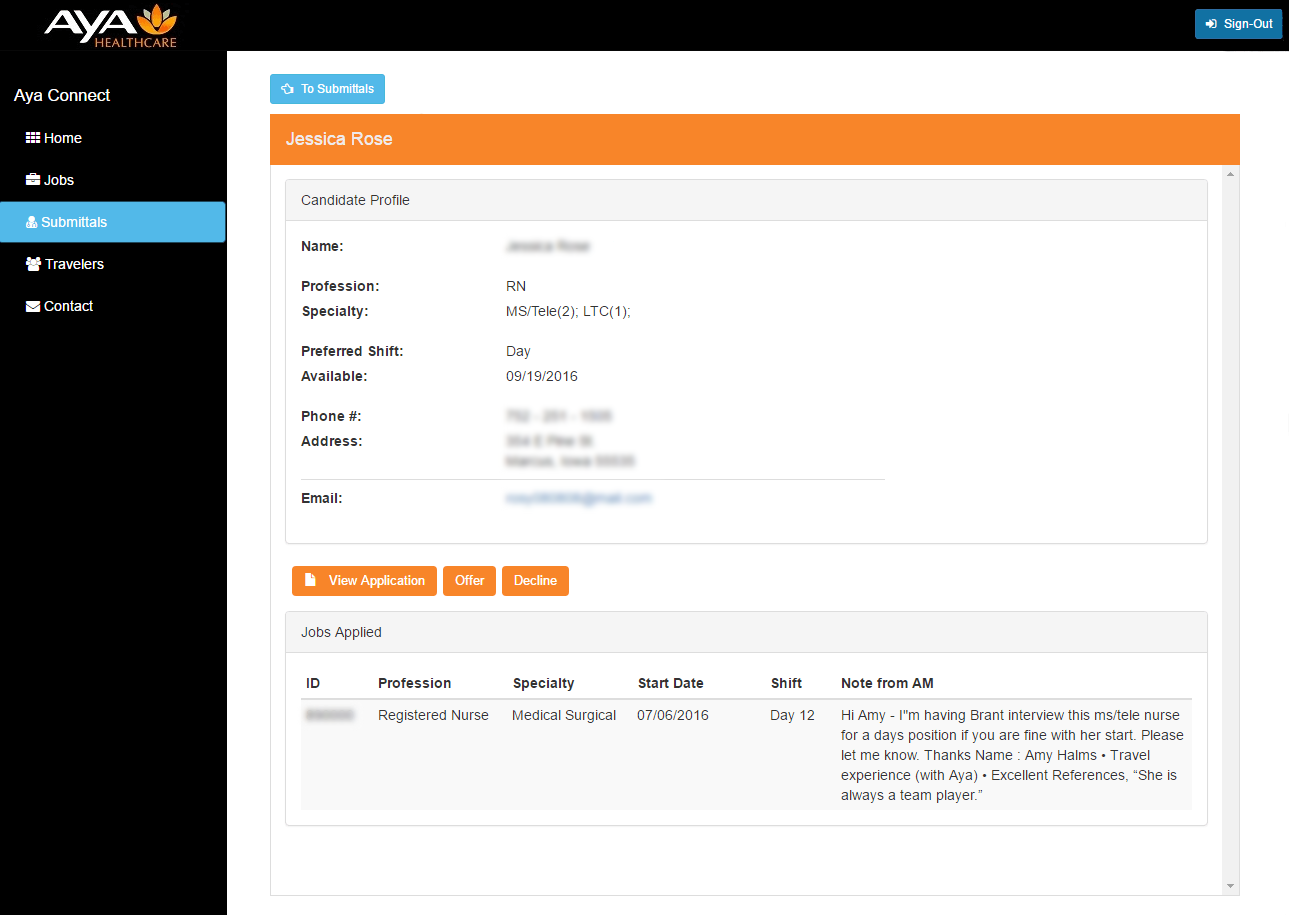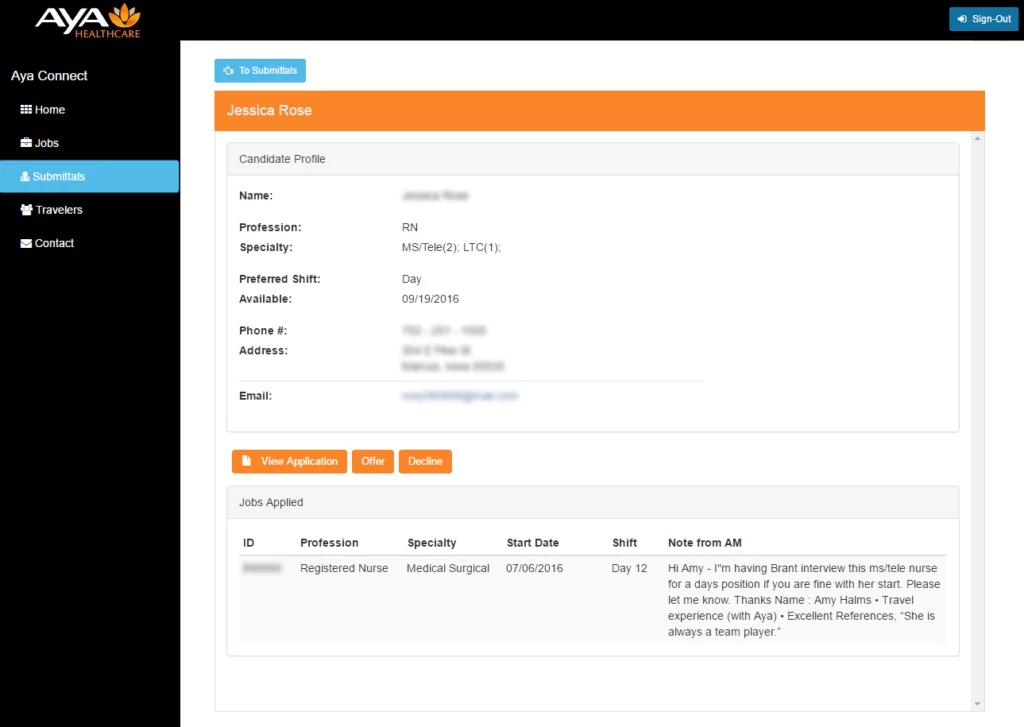 Our solutions supported the client's payroll function as follows:

Automation of the client's financial system
Development of a new time-tracking system for nursing staff
Mobile application development for medical personnel (including ESS)
Development of a portal for medical representatives for clinical use
Learn more about this experience: AYA Healthcare [Case Study]

Find more information on our healthcare-focused case studies here:
In Conclusion
Payroll solutions are in high demand by modern healthcare organizations.

If you need a professional IT team to help you develop software with payroll management functionality or just want someone to reinforce your existing projects, TATEEDA GLOBAL is here for you!

We offer:
Full-cycle development of payroll management and other healthcare-related systems
Payroll software project assistance, augmentation, and product testing
Affordable project costs, thanks to our R&D branch in Ukraine
Personalized connection with our project manager HQ in San Diego, CA
Vast onsite experience with U.S.-based IoT, healthcare, biotech, and pharma companies
Fast team deployment—within 48-72 hours
Contact TATEEDA GLOBAL today to start developing the medical payroll system of your dreams!

Rate this article!
0 out of 5 stars (based on 0 reviews)