17 Major Healthcare Technology Trends of 2023
In this article, we'll discuss up-to-date health-tech trends, including medical AI-aided solutions, IoT networks used in hospital settings or patient homes, professional wearables, smart implants, and much more. This article is created by IT specialists of TATEEDA GLOBAL, a custom medical software development company. Please contact us for deeper consultation on how you can use modern healthcare technology trends in your projects!
2023 is expected to strengthen the healthcare industry with breakthrough discoveries and innovations. Most of the core changes are still waiting ahead! The future trends in healthcare technology are expected to bring new mind-blowing capabilities and strategic breakthroughs to the table.
This article will explore the key medical technology trends and transformations expected in the world of medicine in the foreseeable future. The general focus is on boosting the quality and affordability of healthcare services and predicting and preventing diseases instead of treating them at advanced stages.
The US healthcare market is growing at a swift pace: the value of the national healthcare product is expected to rise as high as 6 trillion USD by 2026. There are plenty of healthcare opportunities that it's never too late to prepare for. Make sure to employ digital technology and bring in more business, higher staff efficiency, better financial results, and enhanced patient care experience.
If you're interested in transforming your medical practice into a high-yielding future-proof business machine in 2023, you need to get familiar with these hot healthcare technology trends and identify your future areas of improvement.
If you are looking for a real-life application of future trends in healthcare technology, feel free to discuss your ideas with our seasoned medical software engineer. This consulting session is FREE: 👇
Slava Khristich
Healthtech CTO
Based in San Diego, Slava knows how to design an efficient software solution for healthcare, including IoT, Cloud, and embedded systems.
1. New AI Applications and Concerns of the Medical Community
One of the fastest growing trends in health information technology: Recent years have seen the rapid development of artificial intelligence (AI) technology, and the trend will continue in 2023. Standing among many industries that benefit from AI, medicine mainly applies it to profound diagnostics and detection of diseases, but it's not limited to them. For example, IBM Watson is one of the AI platforms already available for business and healthcare (including custom medical software solutions).
Let's see what support AI can offer healthcare and associated industries and how it could become the major healthtech trend in the future.
Computed Tomography Scan Analysis
Since the COVID-19 pandemic has stricken the planet's population, the strain put upon computed diagnostic specialists (radiologists) has dramatically increased.
A system driven by AI could be a solution. AI algorithms can swiftly process computed tomography scans of thousands of patients, detecting pneumonia patterns caused by COVID-19 and reporting these to clinicians. That would compensate for a shortage of skilled human resources in this field.
Innovative projects are unfolding before our eyes. Imaging COVID-19, for instance, was established as a deep learning model for automated detection of COVID-19 patterns on CT scans. Another promising project for computed tomography scan processing is the Microsoft-backed InnerEye research project.
Even though accuracy has dramatically improved, radiologists are still concerned about trusting important decisions to the digital mind. It is impossible to hold AI accountable in the case of a wrong diagnosis or counterproductive treatment. Instead, the specialist who decided to use AI pays for their mistake and must do everything possible to mitigate the negative consequences while making the most of this digital health trend.
For this reason, most advanced clinics use AI as a supplementary tool rather than a solo diagnostic or treatment practice. It is great for confirming existing diagnoses or enriching research data that is collected in traditional ways.
Machine Learning in Biopharma and Medtech
The pharmaceutical industry will use AI to discover new drugs and successfully takes advantage of certain technology trends in healthcare from 2023. The first drug molecule invented by AI was patented by a team of British and Japanese scientists in January 2020. The medication was accepted for human testing and will be used for the treatment of obsessive-compulsive disorder.
As of late 2021, other promising formulas have also been discovered as the result of AI-enhanced lab experimenting, including some potential cures for rare and highly dangerous diseases.
Learn more: ➡️ How to Build a Lab Information Management System (LIMS)
Many innovative projects use AI and machine learning methodologies to augment chemical experiments and medical drug research, including molecule modeling and simulation of chemical reactions under multi-factor environments.
This approach allows scientists to minimize costly onsite experiments with reagents and hi-tech lab equipment because many experiments can be conducted virtually. It also speeds up the discovery of fundamental scientific breakthroughs.
More projects like this are anticipated in the future. If you are interested in a custom software solution for pharmaceuticals or biotech facilities, including pharmacy inventory and documentation management, medical drug shipping, and delivery tracking, please make sure to contact us at TATEEDA GLOBAL for a free consultation.
Robotics to Automate Hospital Workflows
In 2023, startups worldwide will invest hundreds of millions in the development of AI projects, including different kinds of robotic systems, potentially allowing them to cut the cost of hiring qualified hospital staff.
The idea is not to replace humans with machines, causing unemployment and a decrease in social standards, but to help medical facilities that already experience an acute deficit in nurses and clinicians due to the COVID-19 pandemic that has put the whole healthcare system under unprecedented pressure. Read more about the development of medical HR software that can help HR specialists to cope with the medical workforce crisis in the U.S.
When realizing these ambitious plans, innovative companies should not forget about the limitations the medical community exerts on AI-driven software, its capabilities, and applications. There is limitless potential for using robotic helpers and automated systems in modern medicine: hygiene, surgery, remote diagnostics, etc., but the welfare of medical professionals and successful treatment of patients remain the utmost priorities of the healthcare system.
With this in mind, AI-driven and robotic systems will be used to augment traditional practices rather than replacing them, creating a powerful merger of the past and the future. The mix of bold initiatives and their sound regulation is among the top digital health trends in the industry. It will allow clinicians to make the most of cutting-edge technologies, learn to apply them in rewarding and safe ways, and avoid possible risks.
Read also: ➡️ How Does Patient-monitoring Software Improve Patient Care?
Symptom Checker Chatbots
Chatbots are AI-backed computer applications (sometimes not full-blooded AI but sophisticated algorithms) conducting human-like meaningful conversations via voice, textual, or option-based input.
They are becoming popular and widespread in every industry, including healthcare and medical consulting. Such solutions, accessible 24/7 online or via mobile devices, are capable of preliminary medical diagnostics and health advisory based on a patient's inputs and complaints. Chatbots can also be integrated with custom patient portals for hospitals and clinics.
They can help patients address their health conditions and concerns, even for acute conditions, when human medical assistants are out of reach for some reason (such as disaster-induced overloads of call centers, peak or non-operation hours, etc.)
Such chatbots can help patients to identify their next steps and encourage them to seek qualified medical assistance when necessary. However, care must be taken as they can lead to misinformation and incorrect self-diagnosis. We've all been there!
If you're looking to enhance your healthcare website or patient portal with a chatbot solution, get in touch with TATEEDA GLOBAL for a free consultation.
Globalization of AI Requirements in Healthcare
A mighty alliance of the U.S. FDA, Health Canada, and the United Kingdom's Medicines and Healthcare products Regulatory Agency (MHRA) have formulated ten guidelines that can underlie the development of GMLP (Good Machine Learning Practice). These principles will assist developers and AI engineers in the process of designing and producing safe medical devices, applications, and systems backed by artificial intelligence and machine learning (AI/ML) technologies or components. This identifies that governments take AI-related opportunities and threats very seriously and prefer to regulate the practices of AI implementation in healthcare as early as possible.
Learn more: ➡️ How to Build Custom Medical Device Software: The Complete Guide
Adoption of AI-backed Technologies By Hackers Targeting Healthcare
The major downside of artificial intelligence technology enhancement is that AI applications will be used not only to save human lives or assist medical professionals in their daily tasks but also exploited by hackers to attack medical systems and steal protected healthcare information. Sophisticated AI-powered malware is a real issue for medical cybersecurity professionals and one of the rising health tech threats in 2022 and beyond.

What health tech solutions are at risk? Almost anything that might feature insufficient protection or loopholes, including computer-aided systems of healthcare providers and health insurance companies, EMR/EHR solutions, IoT, and wireless systems in hospitals, clinics, or health centers. Patients and company employees can also be targeted with sophisticated social engineering and phishing attacks.

Because of AI's growing ability to mimic photorealistic 3D faces or organically sounding voices, this feature can be used by hackers to simulate personal identities in the course of next-generation super-personalized social engineering and phishing campaigns that can become as dangerous and deceiving as never before in history. This requires the implementation of hi-end data protection mechanisms that can neutralize potential risks imposed by AI-supported hackery tactics.

In the next section, you can read about important steps to prevent data breaches in healthcare…
2. Data Breach Prevention
Despite all the tech precautions and healthcare provider awareness, data breach statistics demonstrate a dramatic increase over the past ten years, with violations reaching their peak in 2020/2021.
These data breaches affect thousands of patients across the US. Hopefully, in 2022, healthcare providers pay more attention to their digital ecosystems and data protection. Cybersecurity in healthcare is becoming a hot technology trend for this decade.
How to Prevent Data Breaches in Healthcare?
The US government pays great attention to medical record security, which is regulated by HIPAA and EDI in healthcare.
There are several efficient practices every healthcare provider should adhere to:
Conduct annual cybersecurity checks to ensure everything stays in compliance with HIPAA security rules and robust technology standards.
Employ only reliable third-party partners for your ongoing tech maintenance or outsourced projects.
Keep your medical staff trained and educated regarding data security and cybersecurity principles, risks, best practices, and consequences of non-compliance.
Keep your devices and healthcare records under professional tech supervision: make sure staff log out of all unattended devices, anti-malware checks are regularly scheduled, etc.
Make sure all systems are up-to-date and protected against unauthorized access.
Manage a Wi-Fi network for guests and visitors so that no unauthorized users can access any restricted areas of your facility's network.
Manage your IT infrastructure to make sure all hardware is protected and well-functioning.
Hire a qualified in-house IT manager.
Read also: ➡️ The Growing Importance of Software Development Security
If you're looking for an IT and cybersecurity consulting service in healthcare to help you with your painless digital transformation or to develop a custom software solution, make sure to contact TATEEDA GLOBAL for a free consultation.
Facial Recognition With Masks
Owing to its convenience, facial recognition became one of the most popular technologies, ensuring authorized access of medical staff members to handheld devices or workstations.
During the COVID-19 pandemic, it's critical to implement deep learning facial recognition algorithms to correctly recognize staff members with masks on their faces. According to some reports, some companies have already delivered facial recognition of mask-wearing individuals with 99.9% accuracy.
3. Nanomedicine
This may still sound like sci-fi, but nanotech is slowly entering our daily life. By the end of 2021, fantastic news spread around the globe: scientists have created tiny organic robots (so-called xenobots) that are able to self-replicate. So it's safe to assume that 2023 can bring a bunch of revolutionary tidings in the field of nanomedicine. The nanomedicine industry offers enormous potential and welcomes early investors.
If you're wondering what nanomedicine is, here is a short definition: it's all about the use of nanoscale (microscopically tiny) materials and objects, such as biocompatible nanoparticles, nanoelectronic devices, or even nanorobots (wow!) for specific medical purposes and manipulations, such as diagnosis or treatment of living organisms.
For example, it can be used as a potential hunter for cancer cells or viruses, which requires a group of nanorobots to be injected into a human's blood vessels.
This technology is expected to successfully fight back many genetic, oncologic, or auto-immune diseases on a cellular level, including tumors, arthritis, and others (or even become an ultimate solution to them).
4. Internet of Medical Things (IoMT)
Although the IoMT is not a new thing in 2023, this sector will grow exponentially in the coming years. This industry involves plenty of digital health trends, and each of them offers excellent uses to healthcare specialists, with $ billions saved in return.
There are many companies providing IoMT solutions, including TATEEDA GLOBAL, which can help you design and tune your IoMT system with the help of sophisticated custom software. If you're looking for a partner in developing custom IoMT solutions, please feel free to get in touch with us!
Wearables and Mobile Apps in Medical Practice
Remote health monitoring and wellness apps are on the rise and will keep booming in 2023. If you visit GooglePlay or iTunes catalogs, you'll find a good few professional (and myriads of semi-professional) healthcare and wellness mobile apps.
Some of those mobile apps can synchronize with wearables, such as pulsometers or fitness trackers, to use data collected through the sensors placed on your body to report or analyze your health conditions, such as pulse, body temperature, blood pressure, and other metrics.
TATEEDA GLOBAL, for example, has recently created an iOS/Android tablet application that provides physicians with instant access to ECG data and reports generated by devices with superior arrhythmia detection.
If you have healthcare challenges that a mobile app can resolve, you can hire us to undertake full-cycle custom healthcare app development for you. Please feel free to consult with us!
Smart autonomous devices in healthcare
Autonomous nursing robots or self-moving smart devices can greatly support medical staff by reducing their sanitation-related or supply management chores.
Different kinds of robots can work in various hospital-based locations and positions, which protects human employees from being exposed to infection risks or burnout due to immense strain placed on many US hospitals flooded by COVID-19 patients.
For example, robot nurses have been used by an Italian hospital during a severe COVID-19 outbreak. Those smart helpers were used for remote monitoring of blood pressure and oxygen saturation levels for patients, as those are crucially important parameters about their current health condition. Those levels might drop in a matter of minutes, with the patient requiring immediate assistance. In this way, the need for nurses to personally visit patients was significantly reduced.
So, we can clearly state that IoMT is one of the significant medical technology trends in 2023.
5. Social Determinants of Health Gain Value
When making risk assessments and compiling disease statistics, healthcare systems mainly focus on factors within their area of expertise: quality and affordability of medical services. Still, those factors are only the tip of the iceberg. Many other less apparent factors affect patients before they experience symptoms and turn to clinicians.
Initially, health issues emerge due to reasons other than lack of treatment. Their roots go deeper; to demographic, environmental, and socioeconomic areas, which are rarely considered in the framework of traditional clinical diagnostics.
Medical institutions mainly manage symptoms and provide recommendations on lifestyle changes, influencing treatment outcomes by as low as 10%-20%. At the same time, non-medical factors predetermine health outcomes by 80%-90%. These factors are called the social determinants of health (SDOH).
In 2023, healthcare providers will approach SDOH with greater attention than ever before and start to evaluate patients' medical histories more comprehensively, taking into consideration factors that remained unattended in previous years.
By prescribing prophylactic procedures based on patients' SDOH predisposition to certain diseases, physicians will shift from symptom management to prediction and prevention to stop the advancement of adverse health conditions and reduce individual medical expenses.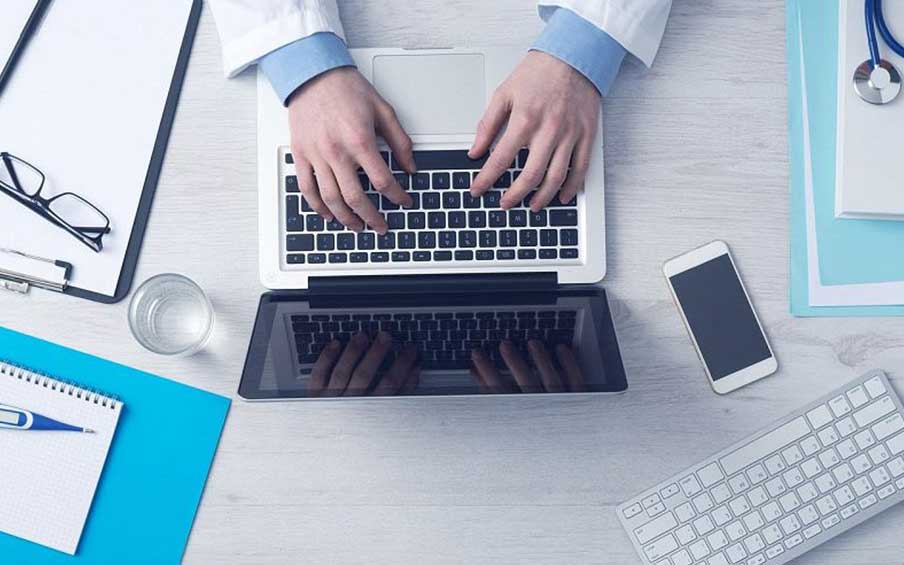 Read also: ➡️ E-Prescription Software Development: The Complete Guide
6. Smart Implants
In 2023, more implant-related choices and technologies will enter the healthcare market in the United States and worldwide. This promises exceptionally higher efficiency of regenerative medicine, patient rehabilitation, and a cure for many types of disabilities that have previously been considered incurable.
Wider Use of 3D Bioprinting Technology
The volume of 3D printing opportunities in the medical domain is estimated to exceed $6 billion by the year 2027. 3D printing of bio-compatible implants is not a new method in 2023, but this tech will definitely become more reliable and accessible for a wider spectrum of patients, with new materials and more sophisticated methods of prosthetics.
Specifically, it is expected that progress in 3D bioprinting technology can offer enhancement in the following areas:
Reduce production time and costs for implants and bionic prostheses.
More affordable customized bionic prostheses for knees, spine, skull, hips, etc.
Custom or personalized design of surgical instruments and medical devices.
New generations and types of implants, implant engineering, and implant materials, which are expected to work better, match better, and last longer.
Fully-functional mechanical limbs, enhanced lightweight prosthesis designs, and improved levels of integration between the orthopedic implants and human bones.
More options of 3D-printable life-saving implants for cardiovascular and neurological patients.
Neural Implants
Efficient brain-computer implant offerings are expected to finally break into the market in 2023. At least, Neuralink hopes to start implanting its chips in human brains in 2022. There exist more companies, organizations, projects, and startups that are about to offer their neuro-implants for a variety of medical needs, including restoring certain functional independence in patients with different types of paralysis or blindness.

For example, by the end of 2021, it was reported that a group of scientists has implemented a microelectrode array (a penny-sized implant) into the visual cortex of a blind person, which allowed her to recognize several letters and shapes. There's still a long way to go, however, the future of brain implants and their ability to compensate for various disabilities seems to be truly amazing and bright.
7. Integration of Healthcare Systems with Big Data and Data Silos
The amount of healthcare data accumulated (including patient records, DICOM files, and medical IoT solutions) and the number of data sources used by healthcare organizations will explode rapidly. Medical service providers will look for modern platforms, including data fabrics, to combine and manage huge volumes of structured and distributed data.

Building secure multi-cloud solutions that are designed to integrate siloed data with the healthcare systems and capable of moving considerable volumes of data to manage, store and mine it for useful insights will be among the utmost business priorities in the medical business in 2023.

If you need help in adapting multi-cloud and hybrid solutions to manage siloed medical data, make sure to contact TATEEDA GLOBAL. We are experts in using Azure, Google Cloud, and other services to integrate healthcare applications of different types. Learn more about our medical software development and testing services: 👇
Custom Healthcare Solutions
See how we can engineer healthcare software, validate your ideas, and manage project costs for you.
8. Payer-Provider Bonds Will Strengthen to the Patient's Benefit
One of the trends in healthcare IT that shows great promise. It is not uncommon for healthcare providers and payers to have conflicting interests. When both parties adopt categorical stances, the quality of their joint work suffers. As a result, patients do not receive the services they require. They pay more, wait longer, and are often treated poorly.
Providers and payers need to adopt a value-oriented approach and strive for joint achievements rather than personal gains. All need to recognize that they have the same objective, and if either party bears losses, it alienates them from the end goal – delivery of upscale medical services to citizens.
In 2021, hopefully, all entities engaged in the healthcare industry will do their best to learn to work side by side. They will exchange information to promote effective decision-making, shift from resolving disputes to collaboration, and focus on providing comprehensive care.
This shift will reduce denials, lower costs, and shorten wait times. If you are interested in building a custom healthcare software solution to manage patient records and documents, including EDI-protected transactions and billing, please contact us at TATEEDA GLOBAL for more information and free consultation.
9. Universal Adoption of Telehealth
The broad diversity, universality, and increase in digitized communication channels have begun to affect the healthcare industry. Telehealth has emerged as a new means of transmitting medical information. It involves using the Internet, videoconferencing, streaming services, and other communication technologies for the remote provision of healthcare services. Telehealth also encompasses long-distance education for patients and medical specialists.
In 2021, telehealth has gained universal recognition and become standard practice. Advanced clinics are already virtually consulting their patients. This type of communication will gain absolute regulatory approval and displace traditional in-house consultations in the coming years.
China has developed a national program to introduce telehealth in 70% of public hospitals by 2023.
The US is also among telemedicine pioneers. Its government plans to create more off-site options in the years to come to reduce the maintenance costs of medical facilities and hence the cost of healthcare services.
Other advanced countries are also turning their heads towards telehealth and developing their own projects, keeping in mind local needs and peculiarities.
The introduction of 5G wireless will also open more opportunities for the rapid growth and universal adoption of telehealth in the next few years.
If you are interested in building a custom telemedicine solution, TATEEDA GLOBAL can help you with it. Please get in touch with us, and we'll discuss your requirements and ideas for a custom telehealth software application.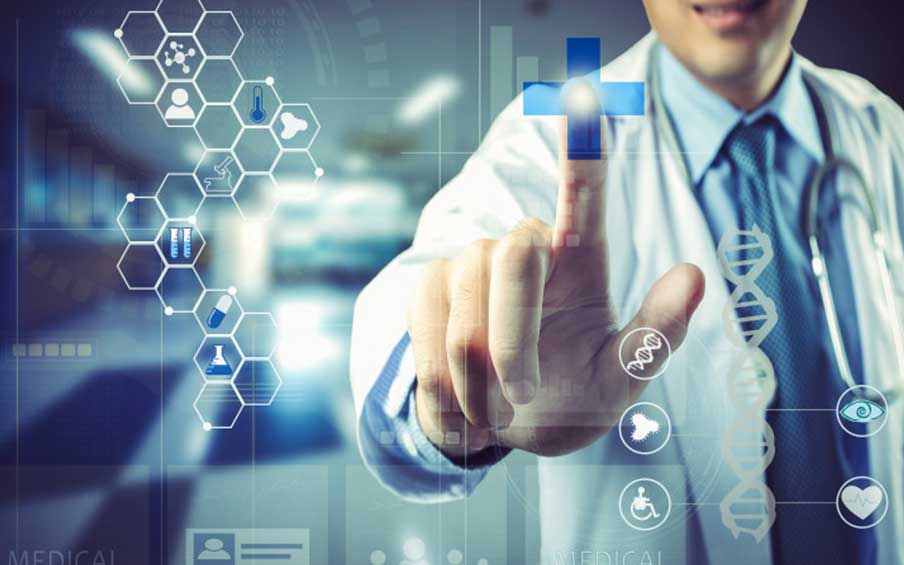 Read also: ➡️ Remote ECG-monitoring Software Development: Features, Benefits, and Guidelines
10. VR, Augmented, and Mixed Reality in Healthcare
One of the latest trends in healthcare information technology: Computer-generated or augmented reality promises tremendous improvements to medical diagnosis and education.
Augmented Medical Education and Decision-making
With virtual reality solutions, a person is placed in computer-rendered or fully simulated surroundings. This can help medical students to feel integrated with virtual situations and locations, similar to what they may face in reality, and practice their skills without visiting hospitals or dealing with actual patients.
With augmented reality solutions, a computer-rendered layer of additional information or virtual objects is added to the real world. Students or care providers can use augmented reality to access information and reports while working with patients or without leaving their current operations, in a hands-free mode, via voice command, or have supportive data appear automatically.
Digital Twin Technology in Healthcare
Mixed reality associates objects in the computer-generated virtuality with the objects in real-life environments, making it possible for you to simultaneously manipulate both types (so-called creation of a digital twin). Another angle of this technology is building perfectly compliant virtual copies of real-life objects in order to test these "digital twins" within a virtually configured environment.

This method is unparalleled when it's necessary to approbate projected medical devices, biocompatible materials, or prostheses. When it comes to designing and engineering in medical tech, the prototyping process can become faster and cheaper.

With digital twin technology, it's not necessary to create a tangible sample/prototype to be tested in the lab. Instead, medical engineers can create a geometrically and physically accurate virtual model of an object and test it out in a virtually simulated environment.

This method can also be helpful when medical professionals need to perform remote surgery or other types of distant operations with the help of remotely managed healthcare equipment. Basically, the digital twin method can help save time and cost of developing complex medical products, predict and fix their drawbacks, and improve the time-to-market metric.
11. Overcoming Mental Health Challenges with Telepsychiatry
There is a great spectrum of factors affecting mental health and creating new challenges for healthcare professionals in 2023. COVID-induced limitations have fueled a relatively new niche in psychiatry and mental health care—telepsychiatry.

This branch has a wide horizon for development: due to the COVID-19 outbreak, many people are currently going through a period of psychological devastation that is reflected in clinical statistics—according to recent data (October 2021), over 30% of American adults report symptoms of anxiety or depressive disorder, while earlier surveys suggested that the same indicator was less than 10% in 2019.

Here are some of the most frequent mental health phenomenons that will affect the mental health of the U.S. population in 2023:

Psychological issues related to returning to in-person work (or hybrid workstyles).
Post-covid syndrome with mental disorder symptoms.
Post-traumatic stress syndrome in healthcare employees.
Anxiety and depression caused by COVID-induced social limitations and lockdown policies.
Digital overload, multitasking stress and professional burnout.
These new challenges require a modern solution including tele-behavioral health software that allows psychiatrists and psychotherapists to help more patients at a time.
To learn more about this type of telemedicine solution, please read our article: ➡️ Mental Health EMR Development: How to Create Behavioral Health Software

12. More Digital Health Unicorns Will Exit via IPO
For the most part, cutting-edge technologies are being introduced to the world of medicine by ambitious and open-minded startups. Large companies that have a well-established workflow rarely strive for innovative changes.
To break through the competition, these small startups need to come up with something extraordinary and beneficial. Most of them focus on digital innovation, and those who manage to grow their assets to $1 billion or more acquire the status of digital health unicorns, a term used to describe a rare and unique entity.
Once a startup's administration gains power and resources and can stand firmly on its feet, the decision to sell the project or its shares follows as a logical move. In the past, mergers and acquisitions were the primary mechanisms for the sale of digital health unicorns.
However, an outburst of IPO activity was observed in 2019. An increasing number of startups are giving preference to this exit option. This may be explained by the fact that mergers and acquisitions are fraught with monopoly, where large healthcare providers consume small companies, establishing dominance and exerting total control in the market.
In 2019-2020, dozens of IPO healthcare unicorns in the US, the UK, Germany, China, and some other countries had a total worth of over $70 billion. Experts expect even more great startups to sell their shares via IPO in 2021.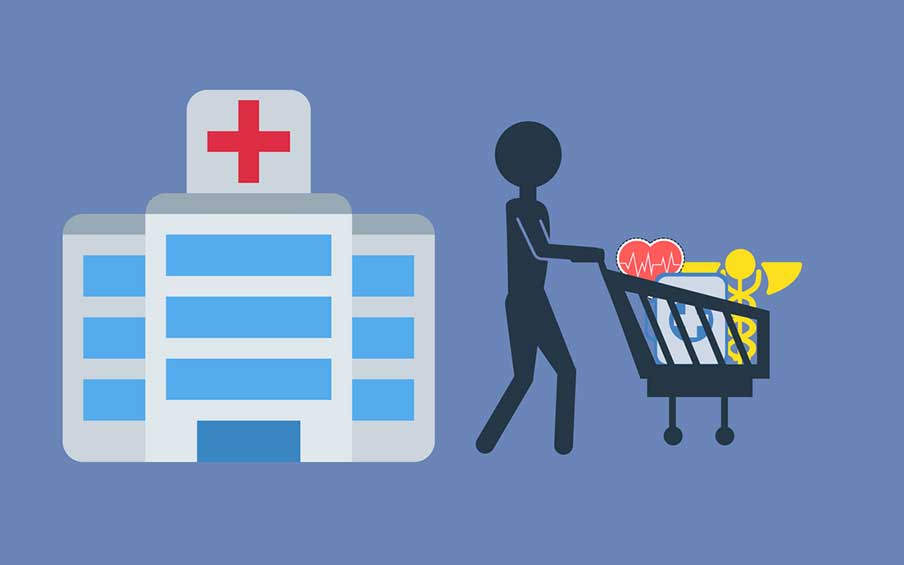 13. Big Data and Analytics to Support Disease Prevention
The technological revolution keeps going, and the amount of healthcare data accumulated in recent years is astonishing. The massive arrays of data (anonymized) can be used for figuring out medical patterns and healthcare information technology trends, allowing scientists to discover new correlations between demographics, ecology, economy, and many other factors on the one hand and health conditions of the population on the other.
When a sufficient amount is available to scientists, data can be processed as Big Data; it can be fed into AI or machine-learning algorithms to be analyzed and interpreted and provide humanity with medical insights that have never been accessible before. Such analytics offer opportunities for chronic disease prevention and long-term treatment plans. Big data can also help in pandemic prevention, including a brilliant idea of fighting COVID-19 with the help of analytics.
Of course, you don't need to have data on millions of patients to obtain some helpful conclusions. The most widespread healthcare software allowing for data accumulation and analytics is an electronic health record (EHR) system with a module or application for medical data mining processes (there exist multiple methods, like healthcare data visualization with charts, graphs, diagrams, and so on.) Such medical software solutions are available to almost any healthcare provider or organization in the USA, and one can be built with the help of TATEEDA GLOBAL.
If you want to develop a custom EHR system or another type of clinical software solution, make sure to talk with one of our health tech consultants.
14. Annuity Reimbursement Will Be Introduced to Support Gene Therapy Projects
Gene therapy is an up-and-coming area of research and treatment. Leveraging the human genetic code, clinicians can learn to treat various diseases without drugs and surgery by introducing certain genes into a patient's body.
However, this niche is still in the experimental stage. There is an acute lack of reimbursement due to investors' concerns regarding the high cost of research and equipment, unclear pricing models and administrative procedures, a small number of patients, and a lack of comprehensive safety and efficiency data.
As for now, reimbursement is available only in Germany and Italy. An annuity-based model proves much more effective than reinsurance, dynamic pricing, or outcome- and income-based formulas. These options are characterized by improper control and the involvement of multiple insurers, which gives rise to chaos and disorganization.
Experts believe that the universal adoption of an annuity-based reimbursement model will provide gene therapy projects with the solid financial ground they need to cover expenses associated with research and implementation of cutting-edge technologies and help them generate revenues of over $2 billion in 2021.
15. Interoperability and Data Sharing Among Healthcare Entities
It is common for each clinic to have its own database with patients' medical histories. With this approach, patients need to undergo comprehensive diagnostics each time they turn to a new healthcare provider, double-spending on repeated procedures.
Interoperability involves creating a universal database that can be accessed by all clinics that serve a particular patient. Since the systems of the human body are interrelated, a comprehensive medical picture can promote much better results than a limited set of data that encompasses a few reported symptoms but not the core reasons for health disorders.
2023 brings healthcare interoperability projects to the next level, backing them up with extensive support on the part of the government and investors. Healthcare systems that work in isolation and refuse to share data with other entities will lose their relevance and influence. Learn more: HL7 Integration: How to Build Interoperability Interface for Your Healthcare Systems.
US authorities encourage medical organizations to shift from an enterprise-centered to a patient-centered approach and jointly maintain patient records.
The European Union is introducing cross-border interoperability and enhanced data protection.
Developing Asian and African countries will adopt interoperability in the framework of general eHealth policies designed to make medical data more accessible and manage it more effectively within those regions.
Cutting-edge software solutions such as platform integration and APIs will be used for the creation and scaling of open systems. In addition, the medical industry is expected to leverage blockchain as storage for patient health records by the end of the decade. If you need a technical consultation to improve the interoperability of your current healthcare solution or carry out an API-based integration of additional healthcare modules, please get in touch with us for a free consultation.
Legacy Healthcare Software Challenge
Sometimes healthcare facilities are using outdated (a.k.a. legacy) software solutions in their workflow.
However, using legacy software systems is not a good idea. It may expose medical records to various risks, including potential patient data breaches, computer errors, incompatibility with modern software modules and platforms, system interference, or brute-force hacking. Such legacy software systems should be examined in terms of the latest HIPAA requirements.
If you have legacy healthcare management software that needs modernization or upgrade, TATEEDA GLOBAL can help you, including better data protection and transaction encryption techniques.
Getting your systems up to date may include migration from legacy medical systems to alternative healthcare software platforms, migration to modern operating systems, rebuilding certain components, or other types of legacy healthcare software system re-engineering according to your custom requirements and technical reasonability.
Get a free consultation with our experienced tech specialists today!
Delivered Healthcare Software Portfolio
The leading American healthcare companies benefit from working with us.
16. Consumerism in the Medical Market
Today, more than ever, the medical industry resembles a commercial market. Competing businesses (healthcare providers) leverage marketing strategies to sell their services to clients (patients). If a patient seeks a particular medical service, they can choose from any number of providers ready to serve their needs. Only those companies that understand their audience and adapt to their sophisticated requirements can rise to the top of the industry and maintain a leading position in the long run.
The trend for healthcare consumerism will strengthen in 2021. Medical services and products will be digitalized and sold on marketplaces and online stores. Consumers will access information with a few clicks, compare them, and book medical procedures online.
You can already find drugs and medical equipment by famous brands on platforms like Walmart and Amazon. More companies will enter the online market in 2021, providing comprehensive information on their prices and tapping into e-pharmacy, telehealth, and retail care.
17. Precision Medicine Will Force Out the One-Size-Fits-All Approach
Precision medicine encompasses patients' genetics, lifestyle, and environmental data to ensure the accuracy of personal diagnostics and treatment efficiency. The one-size-fits-all approach is based on the parameters of an average patient and overlooks a wide range of individual variables.
Cutting-edge informatics technologies and facilities are needed to effectively capture and analyze patients' real-life data and generate accurate diagnoses and medical prescriptions. In 2023, innovative projects are expected to emerge in this niche, growing its worth to $5 billion and bringing the healthcare industry closer to the universal adoption of precision medicine.
Emerging precision informatics technologies will be secure, interoperable, and service providers, payers, pharmaceutical firms, and other interested parties. They will exercise various diagnostic patterns to cater to the needs of different organizations and their clients.
Wider Deployment of PULSE
PULSE (Patient Unified Lookup System for Emergencies) is a digital platform that provides healthcare volunteers with patients' medical records necessary for effective treatment in emergency and disaster conditions. This system, launched in 2018, has already proven efficient, and we should expect its further deployment in new regions in 2023.
Takeaway
These are 17 key healthcare technology trends of 2023. At the end of the year, we will have a clear idea of their veracity and a new batch of data that we can use to look further into future medical technology trends.
How Can TATEEDA GLOBAL Help You in Custom Healthcare Software Development?
If you are interested in enhancing your existing medical software systems or building a new solution for your healthcare organization or practice, please consider TATEEDA GLOBAL your reliable tech partner. Let us help you ride the wave of future technology trends in healthcare!
We are a custom medical software development company headquartered in San Diego, California, with a large global team. Our services include project-based development, staff augmentation, outstaffing, niche tech consulting, and custom medical software development. Our team comprises highly qualified developers, QA specialists, and UI/UX designers.
Custom healthcare solutions that we can build for you:
Electronic Health Records (EHR)
Laboratory Information Management System (LIMS).
Pharmacy Management Systems
Telehealth and Remote Health Monitoring Apps
IoMT Solutions
Please share your thoughts and project ideas with us, and we'll help you define the technologies and resources needed to build a customized healthcare software solution covering all your needs and challenges.
Contact TATEEDA GLOBAL today for a consultation and free estimate!

Rate this article!
5 out of 5 stars (based on 8 reviews)