Slava Khristich
Healthtech Engineer, IT Consultant, and Software Dev Vendor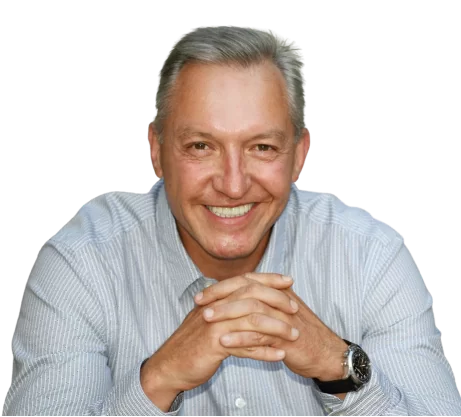 About Slava
Do you need health IT consulting and outsourcing services in San Diego or any other city/state?
Slava is a seasoned California-based healthtech IT strategist with deep personal expertise in software engineering and the development of a wide spectrum of medical practice applications and healthcare process-management systems.
As the leader of a team of skilled software developers and technology experts, Slava can work for you as an outsourced healthtech CTO, providing you with high-end organizational and technical skills. His talent for team augmentation and project outstaffing services, offered at favorable medical IT consulting rates, is unparalleled.
Slava is an expert at the implementation of a wide range of IoT solutions and cloud technologies (e.g., mixed and hybrid cloud in medical and biotech systems, including HIPAA compliance, desktop software architecture, hardware integrations, and embedded programming. If you need a free consultation for your health technology project or startup, please book a chat with Slava!
SERVICES
The Health-tech Consulting Services Slava Provides
Outsourced healthtech CTO services and project management

Remote IT consulting in San Diego, California, and the United States

Full-cycle software development projects for healthcare providers

QA and software testing services for medical and health-related applications

IoT application design, development, and testing for biotech labs and more

Telehealth software development: applications for remote patient monitoring
EHR & ERM system development and cross-application integrations

Health-tech startup project consulting and DevOps services

Team augmentation/outstaffing for medical and healthcare IT companies

Custom healthcare staff management and workforce scheduling systems

HIPAA compliance in software development

Health technology interoperability and device integration

Legacy system upgrade/migration for healthcare providers
TECH
Health IT Skills and Technologies Slava's Team Offers
solutions
Solutions Slava Designs and Builds With His Team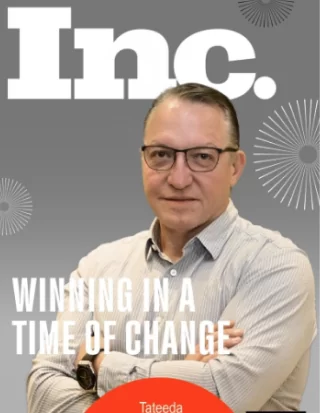 TATEEDA GLOBAL is a proud member of the Inc. 5000 list. We work with a diverse portfolio of American companies across the entire spectrum of healthcare, including large nursing service providers, biotech laboratories, and medical startups offering innovative patient remote-monitoring systems. If you'd like to discuss your project with a seasoned healthtech IT consultant, drop us a line, and we'll get back to you very soon.

Biotechnology Application Engineering
Laboratories and biotech solutions are crucial to a modern medical examination. This includes everything from routine blood tests to pharmaceutical studies to sophisticated procedures like DNA research, genome sequencing, and more. We have worked on a wide range of laboratory automation projects as a biotech software development partner, delivering custom LIMS solutions with cross-platform functionalities.

Software and Hardware Integrations
As an experienced healthtech IT strategist, Slava knows that biotech or medical-equipment configuration and integration with process-management software is always an intricate task. We have completed many projects that involved setting up connections between robotic laboratory hardware and custom software interfaces used by lab technicians and analysts. Our biotech application engineers are ready to share their expertise with you.

Pharmaceutical Inventory Management
TATEEDA GLOBAL has valuable experience providing managed IT services to pharmaceutical companies: solutions for pharma assets and medication stock management, claim management, e-prescriptions, optical text recognition, and many other functionalities. If you represent a pharma business, Slava will gladly consult with you about how to automate and facilitate your pharma workflows with the help of IT technology.

Remote Patient-monitoring Engineering
Telehealth applications are an indispensable component of modern healthcare practices, including remote monitoring of patients' organic parameters like body temperature and cardiac rhythm. TATEEDA GLOBAL has played an important role in the development of IoT-based systems: for example, biosensors backed by sophisticated software components like medical dashboards and electronic cardiograms accessed by authorized physicians.

Web-based Dashboards for Healthcare Systems
If you are looking for an outsourced healthtech CTO for web-based development, Slava and his team can definitely help you. We have advanced proficiency in designing web interfaces and patient feedback forms for medical service providers and life-science companies deploying access portals and web applications online.

Mobile Application Development for Medical Staff
Our mobile technology developers work with one of the largest companies in the U.S. healthcare market—AYA Healthcare—and have created several mobile applications for authorized user groups and roles in the context of their complex solution. The leaders of the American medical industry trust TATEEDA GLOBAL. You'll be impressed by our mobile development services, too!

Patient Electronic Data-capture Forms
Another important telemedicine tool is online patient forms, used by healthcare providers for patient health and condition tracking, reporting, and analysis. These forms can be distributed to patients in a number of ways, including special websites, emails, and mobile applications. If you would like to discuss a project involving patient portals or electronic forms, please contact our healthtech IT consultant for more info.

HIPAA Compliance and Interoperability Engineering
It's no secret that today's medical systems must have interoperability in order to synchronize and exchange their data and patient records securely. If you need to audit an existing group of systems within your organization while optimizing their interaction, we can assist you with HIPAA-aligned software interoperability development and testing as well as HL7 FHIR consulting.
HOW WE WORK
Book a chat with our healthcare system development expert today!
Initial contact and free consultation.

Tell us more about your project requirements and goals. Slava will help you sort out all technical aspects, define specifications, and provide you with a free estimate for required project services. This will include up-to-date IT service rates per hour for a range of specialists.

Agreement with the client.

If you decide to work with us, we'll help you elaborate on your project plan, including specific tech team composition, associated IT consulting rates, tasks/services, and working hours. After the details are agreed upon, we'll sign an NDA/collaboration contract for the required period of time.

Collaboration process.

TATEEDA will deploy our team within 48-72 hours and launch our participation in your project according to a predefined plan agreed upon in advance.
Our Stories
Slava's Recent Posts