How to Maintain and Support Healthcare Software
In this article, we'll discuss why software maintenance is needed in healthcare. We'll learn everything there is to know about methods, the specialists you'll need, the associated costs, and the overall importance of software maintenance for all healthcare organizations. You'll learn how to organize your software to save valuable resources.
Please contact our experts for a deeper project consultation!
Modern healthcare services are inseparable from technology solutions behind them.
U.S. hospitals, clinics, and medical centers are packed with high-end medical equipment backed by sophisticated software solutions.
Crucial resources and medical staff in healthcare organizations are now managed by powerful software systems. Medical staff and patients can access their records and schedules 24/7, thanks to online/mobile portals.
At TATEEDA GLOBAL, we know a thing or two about software maintenance. We currently provide continuous support, development, and maintenance services to several large U.S.-based medical companies like AYA Healthcare, and we've seen how beneficial this type of IT investment can be for them.
What is the golden rule of any modern healthcare practice?
The more reliable/optimized your medical software, the better, safer, and faster the healthcare services will be that you can offer to your patients.
Do you agree?
If you want to read a few additional arguments, check out these stories:
It's undoubtedly true that…
The majority of modern medical software systems require something more profound and ambitious than just occasional visits from an "IT guy" to fix computer accidents and emergencies.
If a healthcare organization aspires to obtain and develop a sustainable competitive edge, it should invest in professional, well-planned medical software maintenance services.
Everything should be backed up by a long-term strategy for continuous software/device upgrades and improvements. This ever-improving approach helps your company stay afloat even in times of great market uncertainty.
Let's learn more about software maintenance strategy and methods…
Importance of Healthcare Software Maintenance
Software failures in the healthcare sector are impermissible.
If someone's life depends on poorly developed or undertested software, that won't be appreciated by anyone—neither by the authorities nor by patients.
Of course, not all software in healthcare practice directly affects patient lives. A vast fleet of other IT applications facilitates daily business operations in medical organizations, including hospital management software, medical staff management solutions, and patient portals.
Inefficiencies in those solutions can result in unpredictable administrative overhead, disorganized medical appointments/schedules, and many other destructive aspects. Finally, they can lead to severe dissatisfaction among your patients and medical staff.
Read also: Hospital Management Software Development Guide
Here are a few benefits of regular software maintenance for healthcare providers:
#1: Fewer potential failures in medical and administrative activities
It's obvious that medical software problems can be extremely painful and expensive, causing disorganization and poor quality of healthcare services.
Instead, all medical systems should be kept in a good shape with continuous, timely, high-quality tech maintenance procedures.
Rigorous adherence to your software improvement practice will also assure the proper levels of health data security; in other words, there will be no chance for HIPAA violations.
If you want to learn how to minimize failures in clinical trials, read Patient Electronic Data Capture Solution Development.
#2: Ever-improving business performance
With the high level of digitalization in U.S. healthcare, it's now necessary to:
continuously optimize/refactor code sources for medical software systems
build additional features to improve user experience
ensure health records and patient data safety
streamline system performance
provide users with greater business capabilities—otherwise, your company could quickly lose its competitive edge.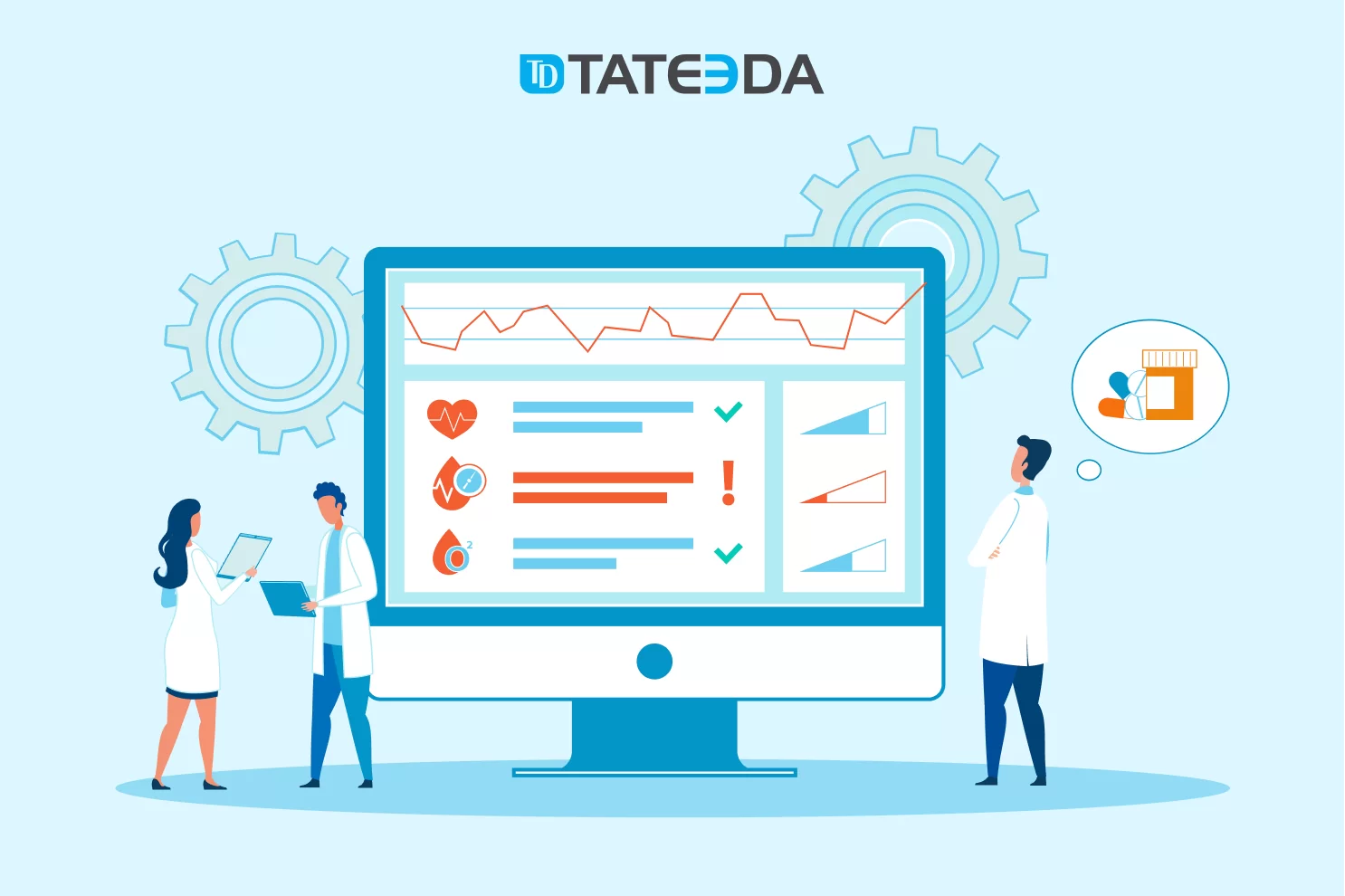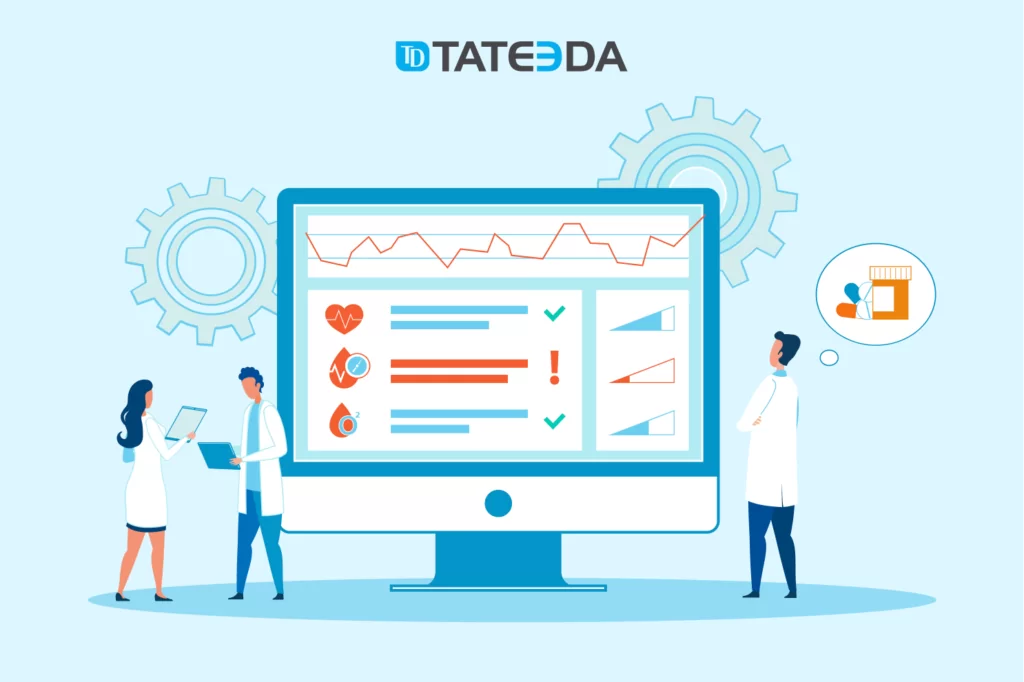 #3: Prevention of technological stagnation
If a healthcare organization neglects software maintenance objectives, it will not be able to take advantage of the latest technology, and will soon face limitations that hamper business scaling and expansion plans.
Check out these current tech trends in healthcare to identify potential areas for your next technological breakthrough.
#4: Legacy system upgrades
Many healthcare providers in the U.S. still rely on outdated IT solutions that were developed years ago.
Of course, physicians can pretend they still have sufficient functionality to support daily business operations and claim they don't need any changes, but the older your software solution gets, the more problems it generates over time. This includes system incompatibility with newer platforms and the impossibility of scaling.
Learn more: When and Why You Need to Update Your Legacy Healthcare Software Systems.
#5: Get rid of tech issues before they get bigger
It's a proven fact that it's much cheaper to regularly maintain healthcare software systems than to occasionally fix fatal errors and deal with costly system accidents.
With qualified tech maintenance in place, it's much easier to detect latent software issues and correct them before they lead to sudden software crushes and emergencies that can put your business on hold.
Here is another important rule of thumb for software maintenance:
Predictive and preventive software maintenance is more important than reactionary efforts, as it allows you to automate software maintenance.
IMPORTANT: Nowadays, it's unnecessary to keep an in-house IT specialist to execute regular software diagnostics and medical system management. A maintenance technician or developer can perform all necessary checks, implement bug fixes and updates, and make the required software configurations in a fully remote manner.
Read also: How to Choose & Hire the Best Software Development Staff Augmentation Company
Do You Need Help With Medical Software Maintenance?
TATEEDA GLOBAL has deep expertise in software maintenance for healthcare organizations. We are long-term tech partners with several U.S. healthcare-related organizations/companies, providing them with continuous software development services and taking care of all their software optimization needs:
We are masters at moving legacy systems to up-to-date platforms and technologies. If you need a free consultation, be sure to contact our healthcare software maintenance engineer: 👇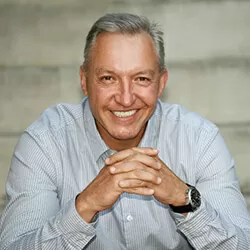 Slava Khristich
Healthtech CTO
Based in San Diego, Slava knows how to design an efficient software solution for healthcare, including IoT, Cloud, and embedded systems.
How to Choose the Best Time Patterns and Models for Software Maintenance in Healthcare
There are two major approaches (plus several time patterns) that can be used in your medical software maintenance strategy. It all depends on your business goals and specific project concept.
Let's check them out…
#1: Long-term medical software maintenance efforts (from one year to unlimited)
This type of healthcare software project begins with full-cycle development/implementation of a custom medical software system, and includes further development efforts, as well: ongoing medical software improvements that can last for many years, bringing new opportunities and benefits with each new tech iteration.
Thanks to this evergreen approach, you can run your medical software project in "nonstop improvement" mode as long as you need to:
Medical software stays available to staff executing their daily business operations
The system stays under the vendor's control and goes through constant changes and updates.
Thanks to this scenario, your software adapts continuously to current challenges in medical practice, backed by up-to-the-minute tech solutions.
Depending on the type of software and some other factors, project work can be executed in accordance with different time patterns: 24/7, 8/5, and others.
Advantages of this medical software maintenance approach:
You can be sure that your medical system will always be kept up to date and won't generate unpredictable errors that block your business operations
A team of qualified specialists supervises your system and continuously implements new features, streamlines performance, and responds rapidly to all kinds of user reports/suggestions
Ensures your software's technological consistency and integrity so you don't end up with a mixed bag of poorly compatible solutions and components
Can be supported by maintenance automation solutions that help manage your project maintenance time/costs.
Disadvantages of this healthcare software maintenance approach:
Higher costs; however, thanks to flexible working hours and a scalable IT team, your project costs can be reduced down to affordable levels.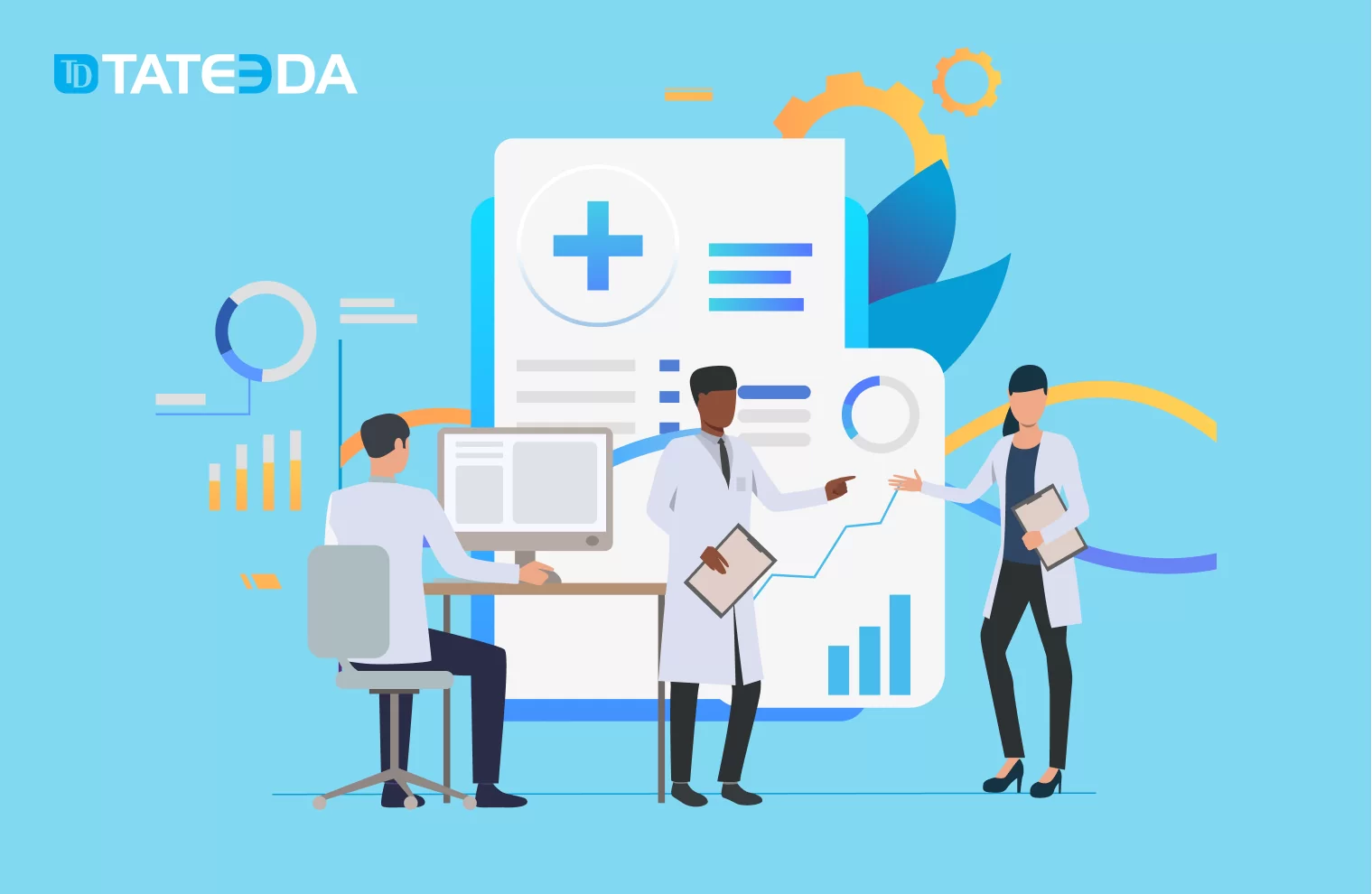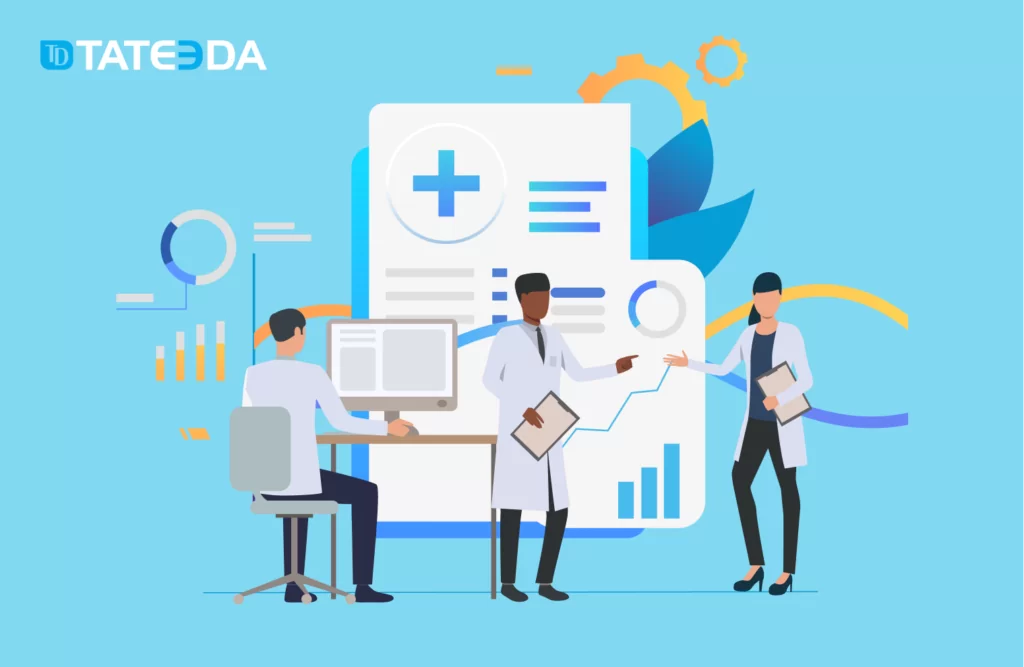 #2: Reactionary efforts (2-6 months)
This type of medical software maintenance includes one-time software improvement efforts, such as quality assurance, debugging, troubleshooting, and building certain new functions without ongoing polishing and/or support.
This category also includes medical legacy system reengineering—moving healthcare software solutions from obsolete platforms to newer ones.
The same time-management approach can be applied to the working hours of IT team members: 24/7, 8/5, etc.
Advantages of this medical software maintenance model:
Lower costs at the beginning, thanks to limited involvement of software engineers and other team members. However, costs may increase when observed over longer periods of time (consider sudden maintenance expenses like dealing with medical software accidents and the potential cost of failed business operations or data loss as a result.)
Faster to deliver.
Disadvantages of this medical software maintenance model:
Once the product is released, the development team leaves it, and is no longer responsible for continued support or software upgrades
If software failure occurs, there are no specialists capable of resolving the issues quickly (which puts you at a higher risk for failed business operations).
NO efficient upgrade/update strategy in place: Your software system sits in a high-risk zone ripe for technological failure and stagnation
No swift reaction time to user reports and suggestions
Every new IT company/vendor that will occasionally take care of your software issues will charge you for a tech audit every time (not to mention the chaos of maintenance documentation and reports these contractors are going to generate in the process.)
Which Medical Software Maintenance Strategy Is Better For You?
TATEEDA GLOBAL has deep expertise with both approaches to medical software maintenance, and that's why we strongly recommend that you opt for the first model. It's the only one that can ensure your technological leadership in the healthcare industry.
Remember that technological predominance never comes easy or cheap, but the costs of technological lag are unbearable…
With TATEEDA GLOBAL, your medical practice will benefit from safe, secure, well-updated software system(s) instead of dealing with uncertainty, stagnation, or risk.
Do you have questions or ideas? Contact us for a free consultation, or learn more about our healthcare software engineering, development, and testing services: 👇
Custom Healthcare Solutions
See how we can engineer healthcare software, validate your ideas, and manage project costs for you.

Software Support and Maintenance Setup Plan
Healthcare software maintenance and support should no longer be perceived as a one-time action or reactionary project. It always works better when handled as a long-term investment or partnership with a regular provider and a dedicated team of developers behind it.
Do you want to establish these advantages in your healthcare organization?
Here's a short plan…
Step #1: Determine Medical Software Support and Maintenance Requirements
Do you need a complete development cycle to create a brand-new medical software system, or would you like to upgrade an existing one?
Check your software-related infrastructure and ecosystem. Do your hardware and software communication channels require enhancement or upgrade?
Identify new features and areas for improvement: software usability, debugging, polishing user experience, streamlining medical software performance, adding new capabilities/components, etc.
Apply the estimated scope of your project to available resources.
Build a long-term strategy for software development and implementation as well as future maintenance/support.
Take into consideration the necessity of outsourcing your software maintenance/support tasks to an experienced provider.
Do you need help?
TATEEDA GLOBAL offers medical software maintenance services for healthcare facilities. We are a medical software development company based in San Diego, CA.
If you're looking for a U.S.-based tech partner for your healthcare software projects, consider us! Thanks to a great mix of local and international talent, we offer affordable rates and outstanding compliance with quality standards.
Step #2: Create Your Medical Software Support/Maintenance Process Strategy
Make sure to identify the tasks and competencies required to take care of your medical software maintenance: sustainability checks, regular diagnostics, code reviews, security auditions, compliance monitoring, and performance management.
Build an IT team capable of doing essential jobs: front-/back-end developers, QA engineers, technicians, and others.
If you need an infrastructure update or optimization, hire a tech partner skilled in this field.
Engage a skilled professional to supervise, lead, and coordinate the whole team and their efforts…a project manager experienced in medical IT solutions.
Choose the best time for software maintenance in your healthcare facility. Identify the days/hours when medical software updates would normally be implemented without interfering with medical staff software activities.
Step #3: Choosing a Software Maintenance Model and Implementation Strategy
Based on what you already know, decide between a long-term maintenance project vs. reactionary effort.
When you have your model chosen, start building your team. If your initial efforts need a more powerful team, get the staffing done right.
Once the project has been executed, identify which specialists will be enough for further maintenance and support of healthcare software. Make sure to scale your team down correctly.
Decide upon the best schedule for IT specialists and developers to perform necessary maintenance tasks on your system. This way, no serious inconvenience will be caused to medical staff using the software during their peak working hours.
Follow the medical software maintenance/support plan to achieve the best possible results.
Questions? Need a free consultation for your current medical software? Please contact us, or learn more about our successful projects in the health-tech and biotech business: 👇
Delivered Healthcare Software Portfolio
The leading American healthcare companies benefit from working with us.

Human Resources Required for Healthcare Software Support Maintenance
Different specialists are needed to carry out daily maintenance tasks, and their proficiency and skill levels depend upon your project's complexity profile and goals.
Help Desk Specialists
Software assistants needed to provide remote software users with support, tips, and advice. They can be specifically trained and available 24/7 to provide all needed support to medical workers via phone, email, or teleconferencing.
Software Developers
These specialists take care of continuous improvements to code and new feature build-out. Their number and skill sets may vary depending on the size and technological profile of the project. At TATEEDA, we usually assign 1-2 programmers per project to work on software maintenance tasks.
DevOps Engineers
DevOps specialists usually accompany larger medical projects, as their main purpose is to automate/facilitate software change implementation. Their key responsibilities include addressing infrastructure limitations and the management or configuration of physical/virtual servers for back-end needs of healthcare-related applications, including cloud resources. Learn more: Cloud Computing in Healthcare: 3 Use Cases, Benefits, Features & Best Practices.
Quality Assurance Engineers
Software testers are responsible for functional, integration, regression, automated, and other types of medical software testing. They verify that software updates, upgrades, and other essential software changes are implemented seamlessly and correctly so no conflicts or errors emerge.
Application Support Engineers
Engineers of this type undertake continuous medical software health monitoring and perform routine checks. Their tasks include resolving issues/blocks for better app performance by tweaking configuration and/or administration of user accounts. They review software logs and perform database system maintenance in healthcare software.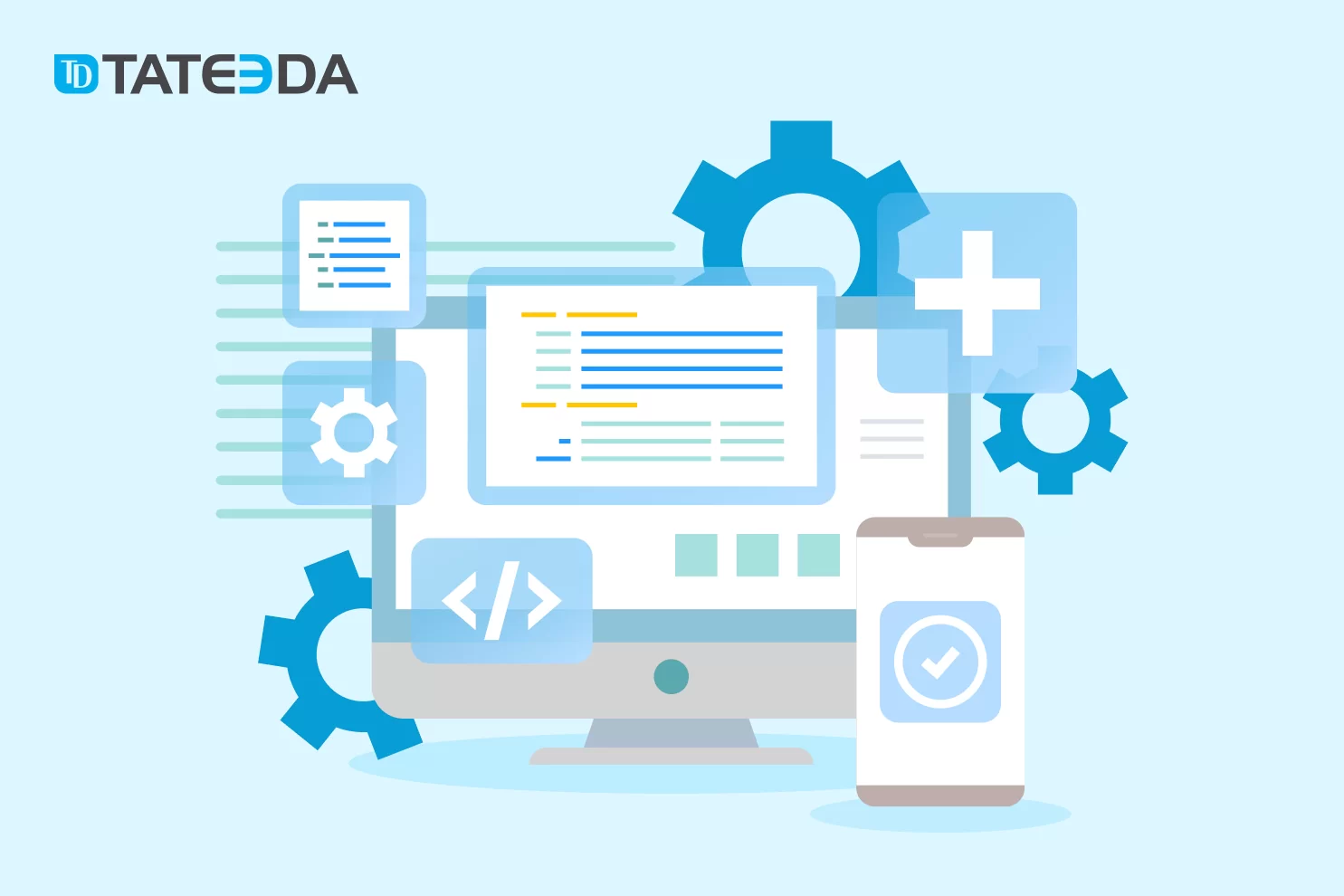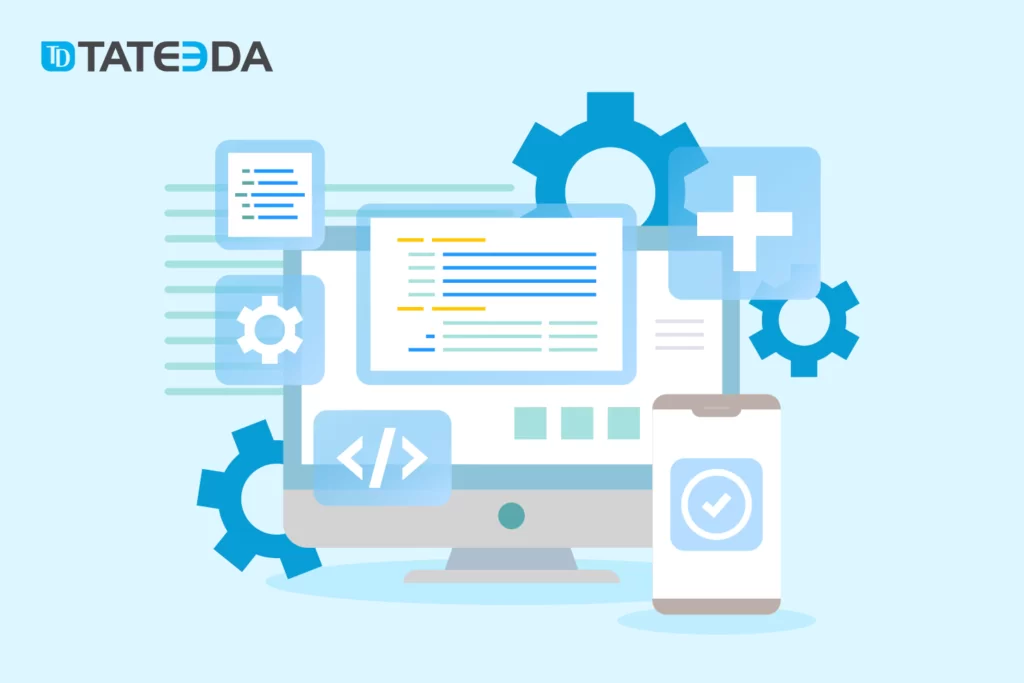 Read also: mHealth Application Development: The Ultimate Guide
Healthcare Software Maintenance and Support Costs
Pricing always depends on:
the hourly wages of the individual specialists involved in your project
The amount of time they spend daily/weekly with your medical software project.
For example, the estimated hourly wage of a DevOps engineer in the U.S. is $80-90, while a front-end developer earns as much as $70-80 per hour. Please take these numbers as rough estimates, which can be somewhat higher in real life ($100 or more).
The amount of time a developer or engineer spends on your medical software project is calculated/planned based upon specific project tasks and goals, but usually, their involvement ranges between 10 and 40 hours per week for one specialist.
In other words, if you hire at least one U.S. specialist on a part-time/freelance basis (which makes it a bit cheaper than hiring an in-house team), the cost can run as high as $800-3,200 per week (minimum estimate), while hiring two of them can cost you around $1,600-6,400 per week.
At the same time, if you hire Ukraine-based developers, they will cost you less: $40-45 per hour. So the estimated cost of one developer working a full-time schedule, 40 hours per week (which rarely happens on software maintenance projects) is at least $1,600 for one week.
A small team of two developers or other specialists will cost you at least $3,200 per full-time week. In reality, the number of working hours and specialists needed should be defined specifically according to your project conditions, and can be flexibly configured to fit your needs.
| | |
| --- | --- |
| Project duration | From a few months to unlimited (with hourly involvement of IT specialists) |
| Project components | Conceptualizing and building new features, technical software maintenance, implementing updates, debugging, testing, and other activities. |
| Team (estimated; may scale up/down) | 1-2 developers, 1 QA, 1 project manager |
| Estimated costs | $3,000-5,000+ per week (the exact price should be calculated specifically for your project) |
For more specific and accurate project estimates, please contact us.
TATEEDA's Experience in Software Maintenance and Support Services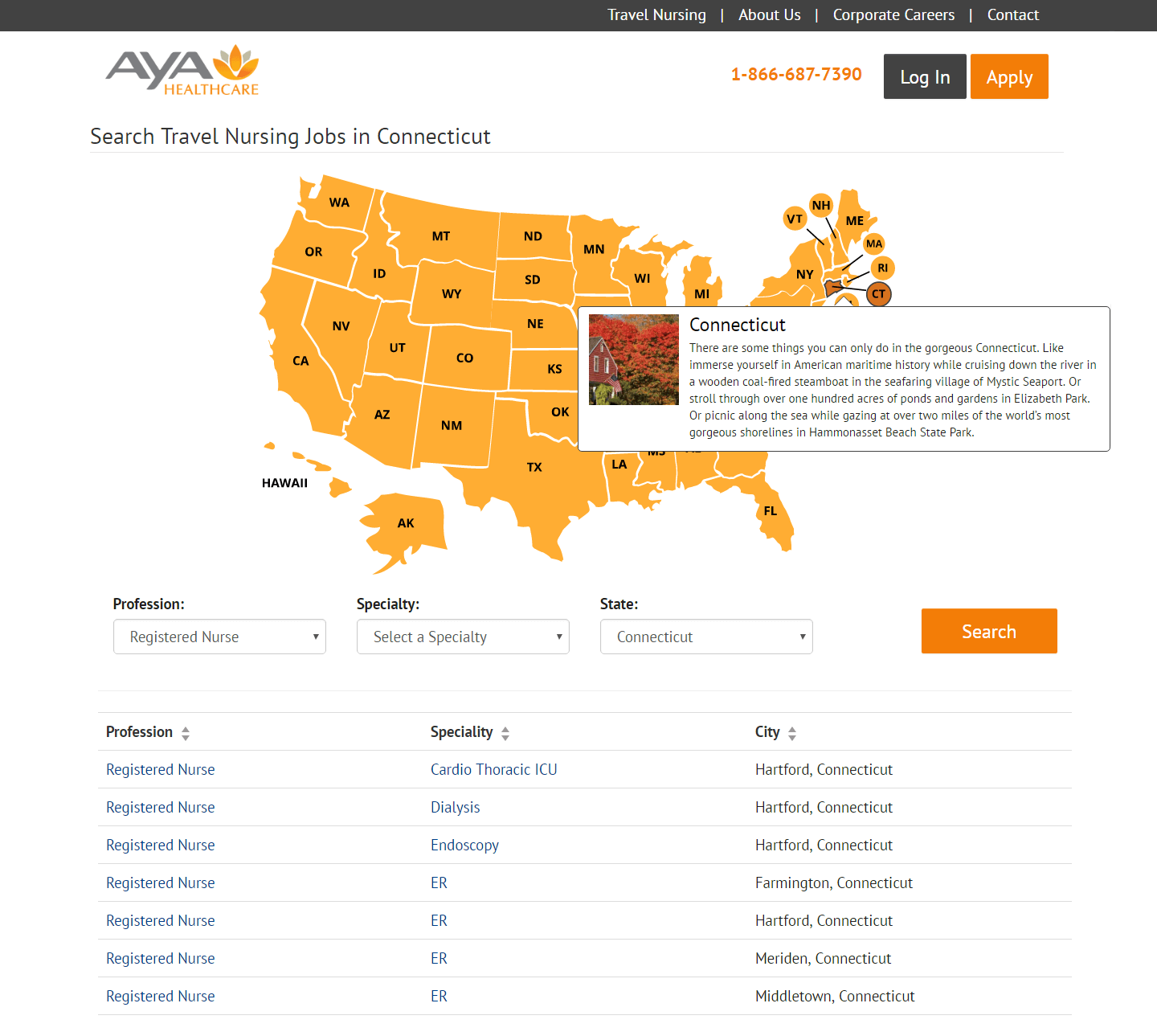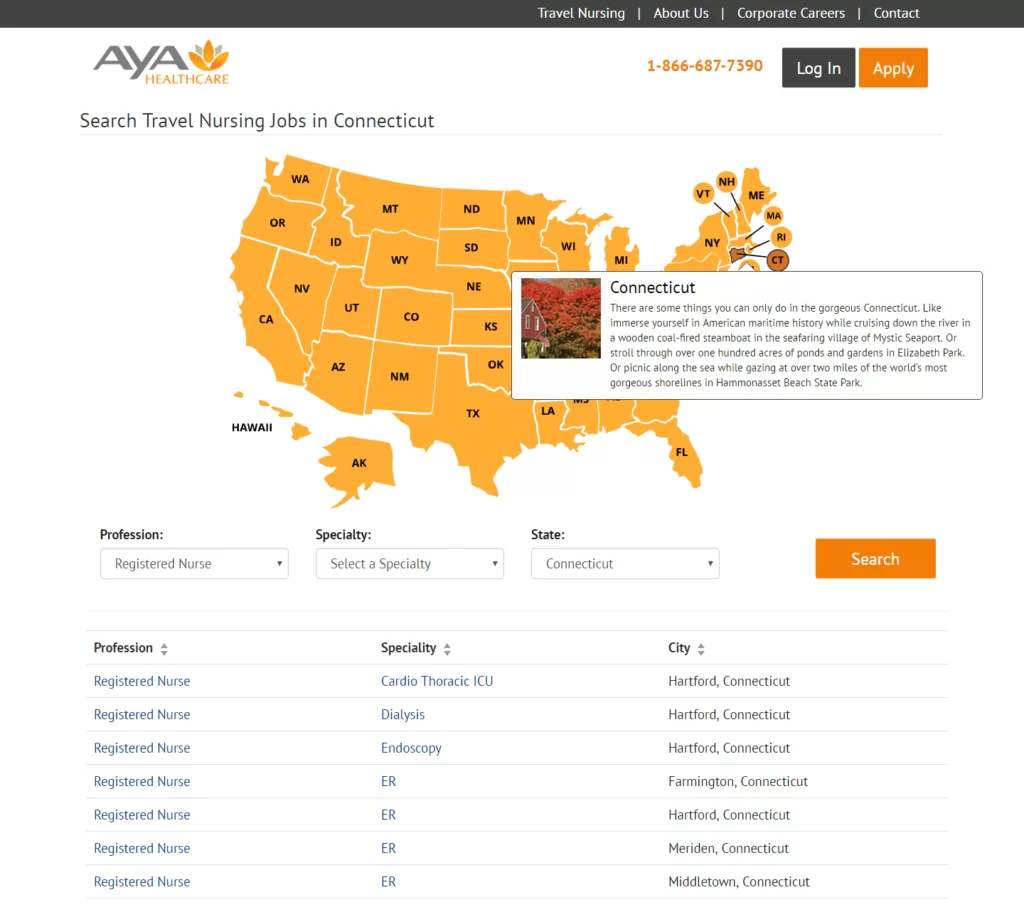 We ran several software maintenance projects for U.S. healthcare organizations, including AYA Healthcare's travel nurse management platform:
After initial development efforts that involved a bigger team, maintenance objectives were broken down into smaller tasks allocated over a prolonged period of time. The team was scaled down to a few essential specialists with flexible schedules that get expanded or shrank according to need.
Maintenance tasks included building new features plus constant optimization of code and specific back-end infrastructure improvements.
Thanks to our perpetual oversight of the project, our team was there to help AYA Healthcare handle the challenge of scaling up their platform during the most critical period of the COVID-19 outbreak across the United States.
Constant software maintenance executed by TATEEDA now allows AYA Healthcare to harmoniously develop and run their platform in support of the largest base of travel nurses in the U.S.
Read also: Custom EHR/EMR Software Development: The Complete Guide
In Conclusion
Software maintenance services are necessary for healthcare organizations to keep their technology profile up-to-date, safe, and capable of the highest possible performance.
If you need a professional team to help you with medical software maintenance or augmentation of your existing projects, TATEEDA is here for you!
We offer:
Continuous healthcare software maintenance services
DevOps and QA project assistance
Legacy software upgrades and re-engineering
Affordable project costs, thanks to our R&D branch in Ukraine
Personalized connection with our project manager HQ in San Diego, CA
Vast onsite experience with U.S.-based IoT, healthcare, biotech, and pharma businesses
Fast team deployment—within 48-72 hours
Contact TATEEDA today to start maintaining your medical software systems!
Rate this article!
0 out of 5 stars (based on 0 reviews)