Your Cozy Place in GLOBAL Software
Development
Company
Business
Let your career flourish in an open-minded, warm-hearted atmosphere at TATEEDA GLOBAL.
We develop advanced software for healthcare companies in the U.S. and worldwide. We're ready to help you develop your skills and proficiency, too!
Reasons to Work with TATEEDA GLOBAL
Did we mention our friendly team atmosphere?
Surely we did! Here are a few more arguments for joining our international team…

Well-established Customers
We tend to develop long-term cooperation with our clients. Most of our customers belong to the American healthcare and health-tech industries, and they appreciate your professional approach, responsibility, and skills.

Teamwork at its Best
We aspire to stand shoulder to shoulder with you against all challenges. If you're feeling disoriented by your tasks or requirements, you can rely on our senior team members for mentorship and guidance.

Work-life Balance
Your personal well-being matters to us. To support your freedom, we offer flexible WFH schedules that will suit your lifestyle and allow you enough time for your personal life: family, sports, and hobbies!

Top-notch Technologies
We use up-to-date technology stacks in our client projects, including multi-cloud and hybrid cloud solutions, IoT, remote patient monitoring, and more: .Net, Java, Angular, React, Vue, Node.js, C#, Node.js, JavaScript, TypeScript, Dart, PHP, SQL, and much more.

We care about your convenience
Is your home PC or laptop too slow for developer tasks? Or you just don't want to use your personal computer for business? No problem. We'll lend you the necessary equipment and ship it to you quickly!
Work with the Top Brands in Healthcare
Job offers
A job matching your profile has not yet been posted?
Don't worry! We'd be glad to hear from you and consider your skills.
If you just have questions about TATEEDA GLOBAL,
feel free to reach out to us!
TESTIMONIALS
Employees feedback
Valentin Dudnik
Full stack developer
My personal list of PROS of working with TATEEDA GLOBAL includes:
— Fantastic, cozy atmosphere.
— High-end projects with exceptional humanitarian goals.
— Countless opportunities for personal and professional growth.
— Open-minded, attentive management.
— Medical insurance.
— English classes with a native speaker.
— Friday lunch with the whole team 😉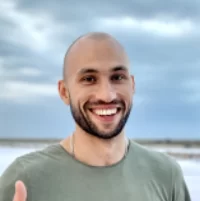 Sergio Shargorodsky
QA Engineer
The first thing I want to note is a really friendly, close-knit team.
Project management is competent and attentive, processes are well-organized, and necessary improvements are continuously introduced, taking into account all feedback and wishes articulated by the team. It is also very important to point out that there is the opportunity to keep the work-life balance at the level that is convenient for you!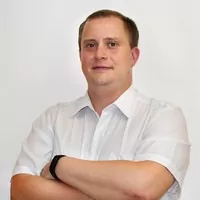 Valentin Lychmanenko
QA Lead / Senior QA Engineer
Great company, great team, great projects…
Suggestions are always welcomed and listened to, both in terms of business and administrative matters… professional growth is encouraged and supported.
FAQ
Does TATEEDA GLOBAL have a dress code?
No! It's pretty safe to say that a fancy T-shirt worn for an interview won't be a problem. We are interested in the professional and interpersonal skills you can demonstrate, and are never concerned about what you wear.
---
Do you use a time-tracking system?
Sure, we have a time-tracking tool, but it has nothing to do with PC control (if you're worried about this). We do NOT want to spy on your online activities, monitor your emails, track your PC's "idle time," or control other hard "engagement metrics." Instead, we opt for building mutual trust: we'll provide you with access to our proprietary time-entry system, proudly developed by TATEEDA GLOBAL, so you can enter your work hours and use a number of other helpful features (like automatic invoice generation.) 
---
What are the reasons to choose TATEEDA GLOBAL?
We have more than 8 years of experience in the IT industry, and have earned a solid reputation with many American companies, including health-tech giants. 

Friendly team (really)! We invest in shaping a favorable corporate culture, efficient motivational system, and smooth onboarding for all team members (even those who work remotely). 

We have a very attentive, open management team.

We appreciate true teamwork, well-developed collaboration skills, and team spirit—the things that have helped us find non-trivial solutions for challenging situations again and again. 

We encourage you to participate in epic projects and challenging tasks, but we'll never leave you unsupported. If you need mentorship or help, you can always resort to our resources and rely on senior colleagues and team leads.  

We offer great compensation and benefits.
---