Guide to Building the Best Custom Medical Appointment Scheduling Software
In this article, we'll discuss everything you need to know about medical appointment app development: the benefits and challenges of adopting appointment-management software solutions in your healthcare practice, their most popular features, and the best software development guidelines.
To keep your medical practice running like a well-oiled machine, it is imperative that your patients show up on the day and time they are scheduled and that cancellations are made with ample notice. In the past, scheduling, confirming, cancelling, and rescheduling appointments was a tedious, time-consuming process your office staff loathed. At the same time, every medical appointment missed — every time slot opened but unused — came with considerable cost, which resulted in multi-billion losses to U.S. healthcare organizations every year.
Today, a well-designed, automated clinic e-appointment management system can dramatically reduce the number of missed appointments and last-minute cancellations, freeing your office staff to complete more important tasks.
⚠️ By the way, do you need free tech project consulting?

If you are looking for technical help in developing your time and appointment management software for a medical practice, you can rely on us. We offer deep expertise in the digitalization of healthcare processes and we are glad to share our knowledge with you.

You can book a free call with our seasoned engineer and tech consultant: 👇
Slava Khristich
Healthtech CTO
Based in San Diego, Slava knows how to design an efficient software solution for healthcare, including IoT, Cloud, and embedded systems.
Why Your Medical Practice Needs Healthcare Appointment-scheduling Software
Today, advancements in technology have infiltrated businesses of all types, including medical practices. If you are running the front of your house the same way you did even a decade ago, you could be seriously hurting your business. One of the most important technological upgrades you can make is automating your appointment scheduling and reminders. Here is just one statistic explaining it all: 77% of patients find it important to be allowed to schedule, change, or cancel their medical appointments online.
Here's what an automated physician's appointment reminder solution can do for your medical practice:

☑️ Improve customer service. Modern patients use technology daily for just about everything. A patient/physician appointment reminder system is a convenience your regular patients will love and appreciate. No one wants to be bothered with phone calls or to have to wait on hold to schedule or cancel appointments. From hair salons to auto repair shops, other businesses use appointment reminder software to keep their business traffic flowing and their customers happy. And happy customers mean repeat business and referrals.
☑️ Reduce no-shows and cancellations. People are busy and distracted these days, and keeping an eye on the calendar is a thing of the past. Timely notifications at set intervals leading up to the appointment give patients plenty of time to plan, cancel, or reschedule in advance, so you can keep your appointment slots filled with steady patient traffic.
☑️ Shrink your waitlist. Patients get frustrated when they have to wait weeks or even months for a medical appointment. An automated appointment-reminder system clears cancelled time slots in real-time, opening them up for new appointments so you can avoid waitlisting patients who need care.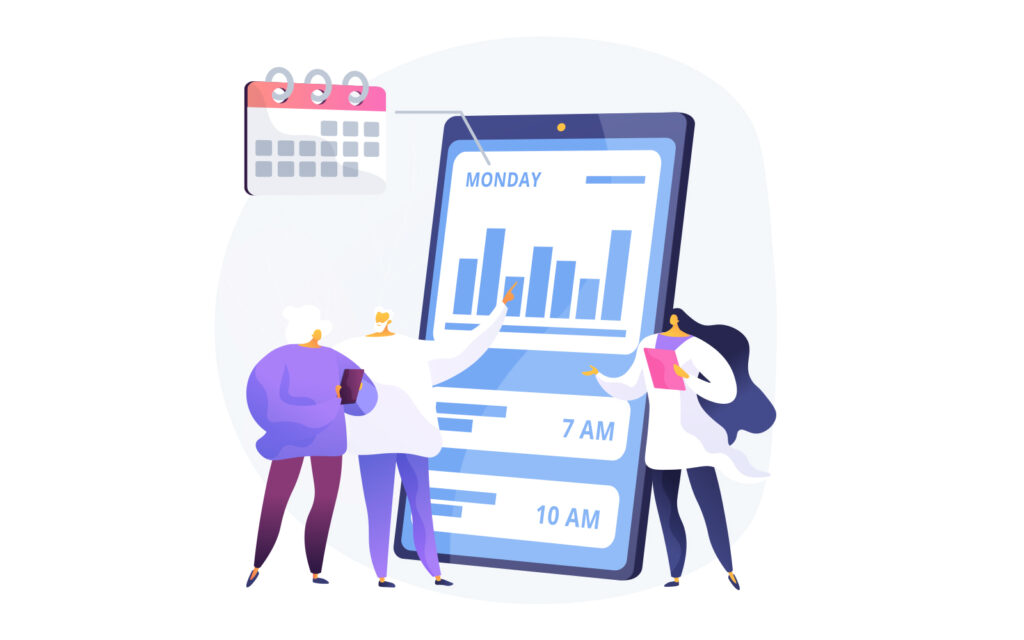 ☑️ Accessibility 24/7. Normally, about 30-40 percent of all medical appointments are scheduled online during non-business hours when the front offices are unavailable. With a doctor appointment booking system onboard, patients can easily schedule or change their appointments with their physicians, even when the front office is inaccessible and there is no one to pick up a phone call or process an email.
☑️ Reduce the number of unused time slots. Many patients tend to schedule their doctor's appointments the same day or the day before. When you have your medical appointment scheduling solution in place, it's easier for patients to monitor your clinic or hospital schedule online, claiming the earliest time slots if they are suddenly vacated by other patients.
☑️ Improve office efficiency. Old-school appointment management means constantly ringing telephones, harried, stressed-out office staff, and disgruntled patients who feel like they don't matter. Automating your appointment system can transform your office with improved employee morale, better customer service, and more efficient workflow.
☑️ Free up your phone lines. People hate to be put on hold or subjected to the interminable litany of useless information provided by automated robotic answering systems. With an automated patient reminder system, your phone traffic will drop dramatically, leaving your lines open for urgent calls and business communications.
☑️ Enhance the reputation of your practice. When you embrace new technologies that improve customer care and service, you build a reputation as a modern, efficient medical practice that is keeping up with the times. Implementing new technologies gives you a competitive edge in your market and helps you grow your business.
☑️ Better medical appointment tracking and analytics. Since clinic appointment-booking software consolidates all doctor's appointments and other associated records under one roof, it's easier for healthcare administrators to retrieve valuable data insights and spot the slightest inefficiencies. For example, this type of data analysis could help them discover that the number of medical appointment cancellations among patients sharing certain demographic traits tends to grow during certain months of the year. With this knowledge, they can discover the reason and revise their policies toward a specific group of patients.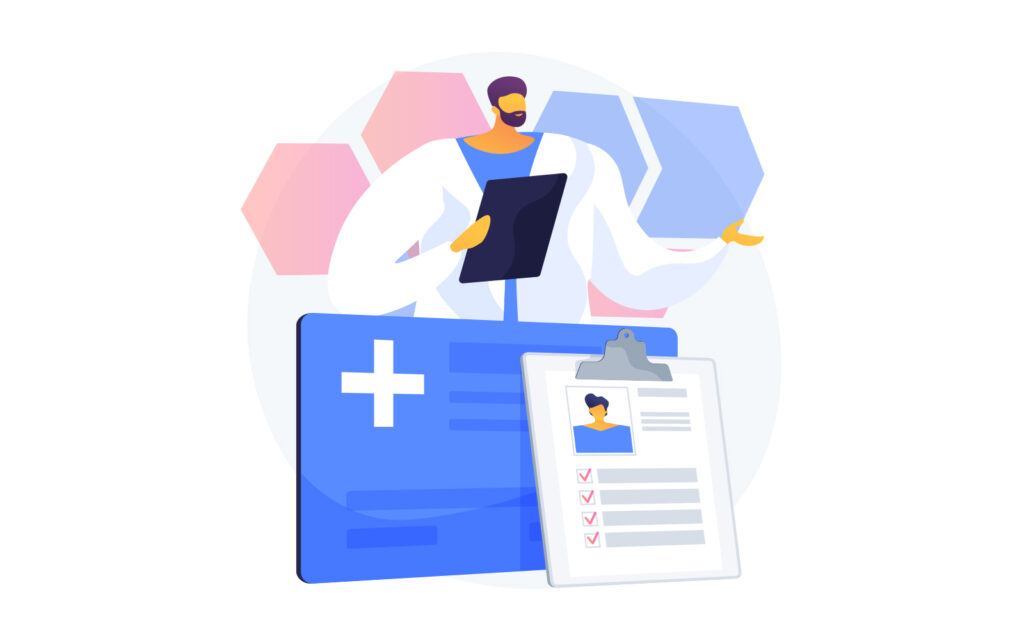 Learn more: ➡️ Healthcare Data Visualization: Examples, Benefits & Challenges
Overcoming Challenges of Adopting Clinical Appointment Scheduling Software
As healthcare organizations adopt e-appointment scheduling systems, they must be ready to deal with management of change and pay a great deal of attention to facilitating patient experience and ensuring a painless transition.
A healthcare facility that adopts healthcare appointment-scheduling software should be prepared to address the following challenges:
⚠️ Preference for phone communication. For many senior patients and/or patients with an insufficient level of computer literacy, accessing an e-appointment service is perceived as a more challenging and time-consuming process than making a good old phone call and talking to a live person. Additionally, many patients believe that making a medical appointment via telephone allows them to discuss more health care options than when they schedule appointments themselves via a web portal. This challenge can be addressed by delivering a minimalistic, convenient, user-friendly interface experience enhanced by interactive user guides and tips. Offering appointment-scheduling functionality with a simple mobile app that launches with a single tap on the screen is preferable to using online web portals that require several actions to access online.
If you are thinking about creating a patient portal/mobile app to augment your current or future doctor office appointment software solution, contact us at TATEEDA. We have vast onsite experience in building custom hospital appointment-scheduling software, including front-end and back-end development, mobile apps, UI/UX design, and quality assurance.
⚠️ Lack of alternative access options other than login & password. Forgotten passwords and issues with correctly inputting alphanumeric values are among the most persistent problems, especially for elderly patients or those experiencing issues that make it difficult to type in the necessary character combinations. This is why doctor's office appointment software like patient web portals and mobile apps should support alternative identification options like biometric authentication (facial or fingerprint recognition, voice command, etc.)
Read also: ➡️ Patient Electronic Data Capture Solution Development
⚠️ Risk to patient data. When you build or implement medical scheduling software, it's necessary to ensure that data flows from different sources like patient-generated data (via quick self-diagnostic surveys) and patient profile information pulled from other software modules or systems (EHR and/or updating of data). Cooperation between different software components helps to shape the patient profiles most accurately, but this also requires well-protected systems communications. The challenge can be addressed through rigorous adherence to industry standards enforced by HIPAA and other regulatory bodies.
How to Address Potential Issues in Clinic Appointment Scheduling Software Implementation
Challenge
Solution
Preference for phone communication
– Offer a minimalistic, convenient, user-friendly user interface
– Provide interactive user guidance
Lack of alternative access options other than login & password
– Facial recognition
– Fingerprint recognition
– Voice command
– Remove the user login/password authentication barrier
Risk to patient data
Achieve full compliance with HIPAA standards
Other potential issues and challenges may arise during the development and adoption of a custom clinical appointment management system. To avoid delays and higher costs, it is highly recommended to involve medical software experts capable of spotting tech issues early and neutralizing them before they get worse. Read also: ➡️ How to Maintain and Support Healthcare Software
Must-Have Features for an Automated Medical Appointment Scheduling and Reminder System
Desirable features for an automated appointment reminder system range from basic to complex. With a customized solution, you can pick and choose from a plethora of options to meet the specific needs of your practice.
Before we talk about potential app features…

If you're looking for a reliable tech partner to help you with your medical appointment-booking system development and/or provide you with IT consulting services for health tech projects, consider TATEEDA GLOBAL. We're a California-based custom medical software company with a branch in Ukraine that allows us to alleviate medical software project costs for you.

Learn more about our wide spectrum of services: 👇
Custom Healthcare Solutions
See how we can engineer healthcare software, validate your ideas, and manage project costs for you.
Some of the best features of patient/doctor reminder software include:
Integration with your existing calendars, which eliminates the need for manual entry.
Automatic appointment reminders via phone, email, and/or text to suit individual patient preferences.
Automated confirmation and cancellation to reduce the number of missed appointments and keep patient traffic flowing smoothly.
Secure data encryption and HIPAA compliance to eliminate data breaches and protect sensitive patient information.
Real-time updates to your appointment schedule to eliminate empty slots and double bookings.
Separate access portals for doctors and patients. Both categories of users should be provided with specialized interface versions.
Integration with your mobile app. Patients love the convenience of accessing your system from their mobile devices. By integrating your appointment software with a mobile app, you can reduce missed appointments and communicate with patients in real time. Read more: ➡️ mHealth App Development: The Ultimate Guide
Email templates. Send appointment reminders, follow-ups, and more without having to compose a new email each time.
Follow-up scheduling. Keep your patients coming back for follow-ups and ongoing care with convenient appointment notifications.
Easy doctor/patient registration and profile creation. The process of user onboarding should be neat, brief, and specific so that all user categories can complete it painlessly.
Customized, filter-enhanced search. Patients should be enabled to search for health care services and physicians appropriate to their health conditions and individual needs, based upon a range of important considerations (medical specialty, qualification, patient reviews, location, price tag, and other preferences.)
Navigation and geolocation features. This function allows patients to find a physician nearby and get directions to the medical office from their current location. It can also help users locate the nearest healthcare centers and/or emergency rooms.
TATEEDA GLOBAL recently built a mobile app solution for LaMaestra Medical Centers that allows their patients to navigate the medical services available to them, find the closest clinics via smartphone, and direct them to those locations. If you're looking for a mobile app development company capable of developing a patient reminder system and building multiple features, contact us for a free consultation!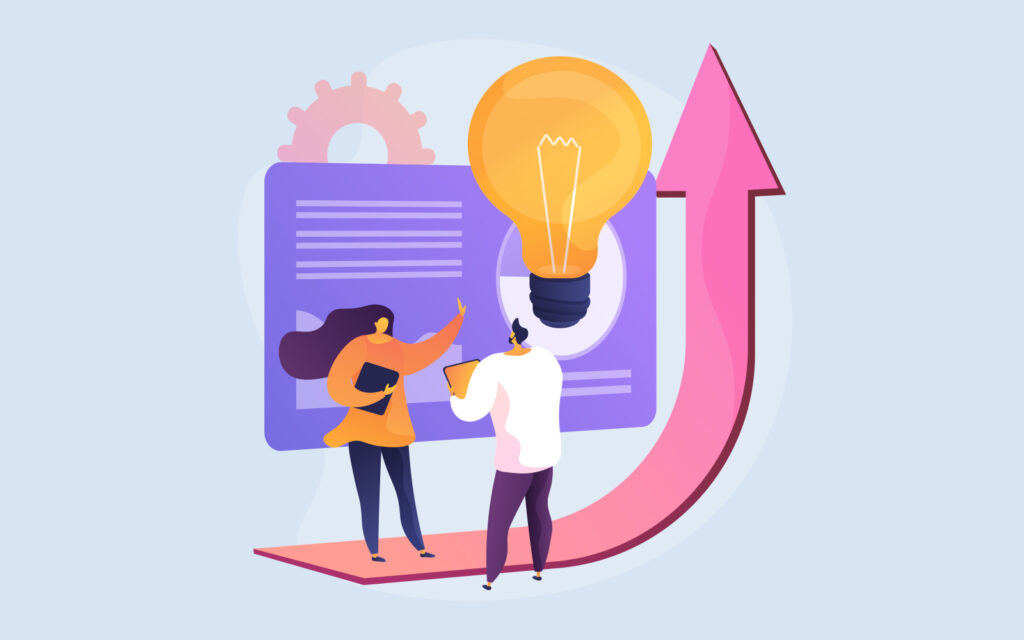 See also: ➡️ Data Mining in Healthcare: Examples, Techniques & Benefits
Additional Features of Medical Office Appointment Software Worth Your Consideration
✅ Online appointments. In this time of the COVID-19 pandemic, video calls or conferencing is the preferred option for many patient categories. Your medical appointment scheduling system can be integrated with a video call module, video surveillance device, or other IoT-based telehealth solution.
✅ Payment and e-billing platforms. This useful integration allows patients to pay their medical bills without leaving the appointment-scheduling system.  If medical employee wages are tied to performance and depend directly upon the execution of patient billing, a patient appointment-scheduling tool can be integrated with a payroll system. When it comes to third-party software connections, it's important to respect medical system interoperability requirements to make sure all components interact smoothly and securely.
✅ Cloud-based e-records. Solutions like these allow medical professionals and their patients to access and view health-related records and documents within appointment scheduling systems, including lab test results, computer tomography images, medication prescriptions, and more. For example, it's possible to integrate your medical software with an e-prescription module or develop an eRx tool from scratch.
✅ Medication trackers/reminders. Individualized reminders for patients to help manage their medication and refill prescriptions according to their individualized healthcare policy/plan and needs.
✅ HR functions. Your medical appointment-scheduling system can be used to track and manage time entries and shifts of medical staff. It can also be integrated with billing and/or financial modules to deliver more sophisticated HR features. If you are interested in developing a custom medical staff management system with work shift scheduling and other HR functionalities, TATEEDA GLOBAL can help you!
✅ Health care news, tips, and insights. Medical articles, fitness/wellness advice, medical plan offers, healthcare guides, physician's scheduling updates, and other helpful information can be shared through the medical appointment app based upon each patient's individual preferences and interests.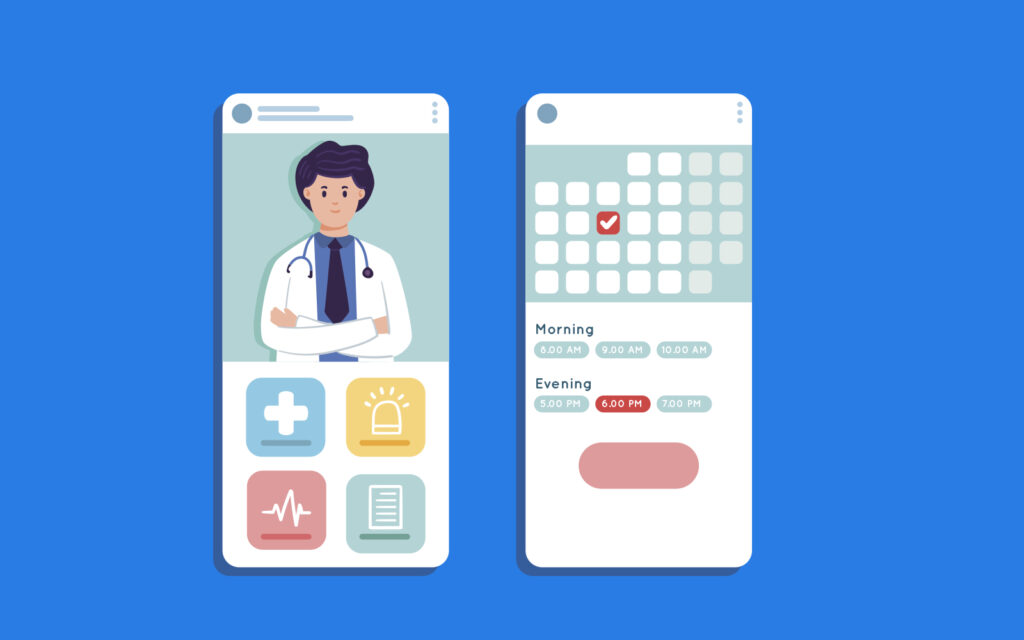 Learn more: ➡️ The Benefits of Integrating a Payroll System into Existing Medical Software.
Defining specific features for a custom medical appointment-scheduling application can be an intricate task for non-technical specialists (like healthcare professionals.) However, they can offer their suggestions and ideas of functionalities they want to see in their ideal software, which can become a brilliant fundament for building a really efficient system. The technical specification of the project, including precise app feature requirements, can be undertaken by a reliable IT partner, like us.
TATEEDA GLOBAL specializes in building automated appointment reminder systems and healthcare activity scheduling solutions, including managed content supported by web-based admin panels, mobile app portals, and multi-cloud database solutions for safely storing and managing healthcare-related files.
How to Build a Medical Appointment-booking and Reminder App
How to create a medical appointment-scheduling app?
To execute the design and development of an online medical appointment system, you need a powerful IT team that includes developers, UI/UX designers, quality assurance engineers, and other specialists.
To begin creating a custom medical appointment-reminder software development project, you'll need to go through the following steps:
🚧 Research. Analyze your market proposition and compare the medical appointment-management products available out there. Define missed opportunities and/or identify essential needs in your medical facility that are not fully covered by existing offerings. Compile a feature list that includes all desired features and functionality. Identify the configuration of your future custom online medical appointment-scheduling system (for example, should it feature mobile, cloud, or desktop components?)
🚧 Planning. Create a detailed plan of features to be included in your future product. Make sure both patient and medical staff interests/needs are covered at every level of product functionality (check the features and challenges listed above). Deploy a talented team and break the project down into doable tech tasks with specific deadlines.
🚧 Design and Prototyping. Qualified software engineers should design the architecture and technology stack of your medical appointment-scheduling system, aiming for seamless interaction between back- and front-end layers. At the same time, the goal of any UI/UX designer is to foster and present the best concepts for user-friendliness, starting with user interface wireframes and moving on to interface mockups and more.
🚧 Development. The coding phase should be executed by experienced software engineers/developers, including front-end (web), back-end, and/or full-stack developers, mobile developers, and other specialists, depending on the chosen technology stack and configurations of the medical appointment-scheduling system.
🚧 Quality Assurance. The product should go through rigorous medical software-testing procedures to catch and eliminate any bugs stemming from the development phase before implementation and introduction to end-users.
🚧 Implementation. Once your custom medical appointment-scheduling system achieves its final shape and quality assurance, you'll need to implement it into your healthcare practice and introduce it to end-users (medical doctors, admin staff, and their patients.) In addition, regular tech maintenance should be performed with an IT service in place to resolve any tech issues spotted by users.
Delivered Healthcare Software Portfolio
The leading American healthcare companies benefit from working with us.
The Cost Of Medical Appointment App Development
The costs of patient appointment-reminder software development can be pretty high, especially if we are talking about a permanent IT team deployed in-house. There are many factors that can affect the total price tag…
The number of concurrent client users connecting to your medical scheduling application.
The software solution's capacity and complexity, including the number of screens and features.
The number of code lines to be produced and tested by programmers and QA specialists.
You can learn everything there is to know about aspects contributing to the costs of an app development process from this article: ➡️ Factors That Influence the Cost of Software Development
If you'd like to consider more affordable options, you can resort to IT staff augmentation or outsourcing models, which allow you to save a great deal of money. At TATEEDA GLOBAL, we can supply you with the IT talent and expertise necessary to build medical appointment-management software supported by a wide range of features. If you'd like a quote for your project, please contact us to schedule a free consultation.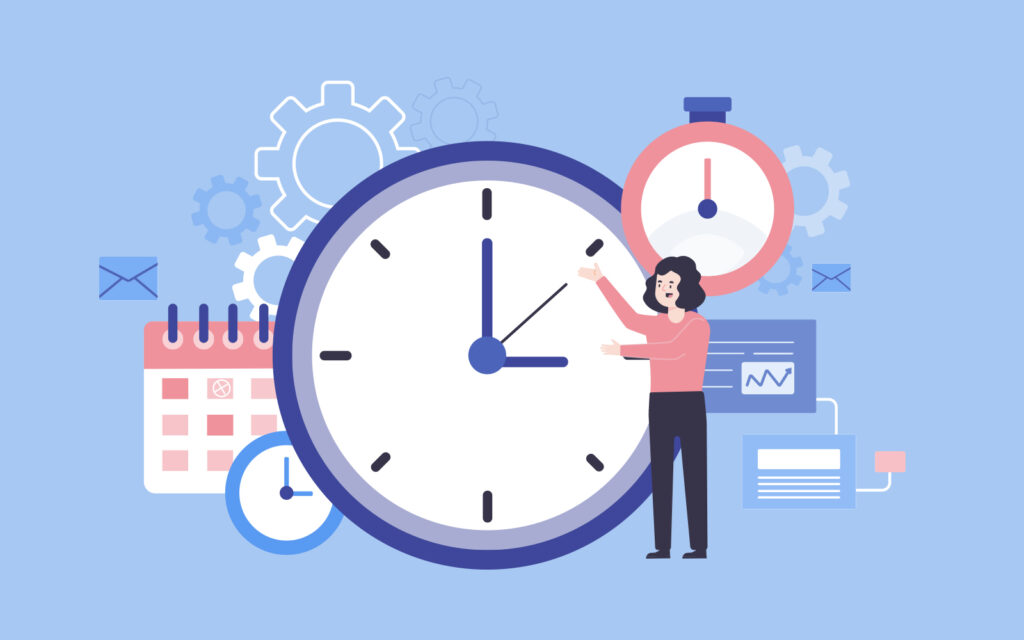 TATEEDA GLOBAL: Creating Custom Software for Medical Appointment Schedulers & Reminders
Upgrading your medical practice with new technology is easier than you think. Working with an experienced team of medical software developers takes the guesswork out of technology. The medical software professionals at TATEEDA GLOBAL will listen carefully to your requirements and advise you about the best tech tools for fully optimizing your medical practice.
With a customized medical appointment management software solution, you can start small and add on as you grow — or you can go big from the start with a total tech makeover.
TATEEDA GLOBAL has a great track record for developing medical staff scheduling systems, such as AYA Healthcare's nurse appointment management solution. This type of solution can include:
Financial and billing management modules
Diverse API Integration and multi-cloud technologies
Time-tracking for nursing and medical staff
Mobile or web portals for nurses, patients, and physicians
Contact TATEEDA GLOBAL today and bring your medical practice up to date with the latest technology in medical software.
Rate this article!
5 out of 5 stars (based on 3 reviews)