How to Benefit from Remote Patient-monitoring Software Development
In this article, we'll discuss…

✔️ Why remote patient-monitoring software development is a promising field in medical innovation.

✔️ Everything there is to know about the development of remote patient monitoring software, including RPM software features and benefits.
Remote patient-monitoring (RPM) technology is not a new discipline in health tech.

The RPM concept belongs to the telehealth technology domain and has been around for decades, but explosive growth in this niche started just a couple of years ago.

Multiple RPM projects and offerings are taking the U.S. medical industry by storm, and have been well-received by clinicians and public health professionals.

RPM systems come in a multitude of configurations, but a typical solution consists of two components:

A portable, wearable, or adhesive patient–monitoring device (webcam, biosensor, smart implant, etc.) that supports Bluetooth or Wi-Fi connectivity
Connected mobile/desktop software that collects medical data from the device and transmits it to the server application via Cloud repository.
The strongest factors pushing adoption of remote patient-monitoring technology in healthcare include:
the coronavirus pandemic
persistent financial limitations in healthcare
the medical workforce crunch
continuous expansion of 4G/5G network coverage
enhanced access to cloud computing.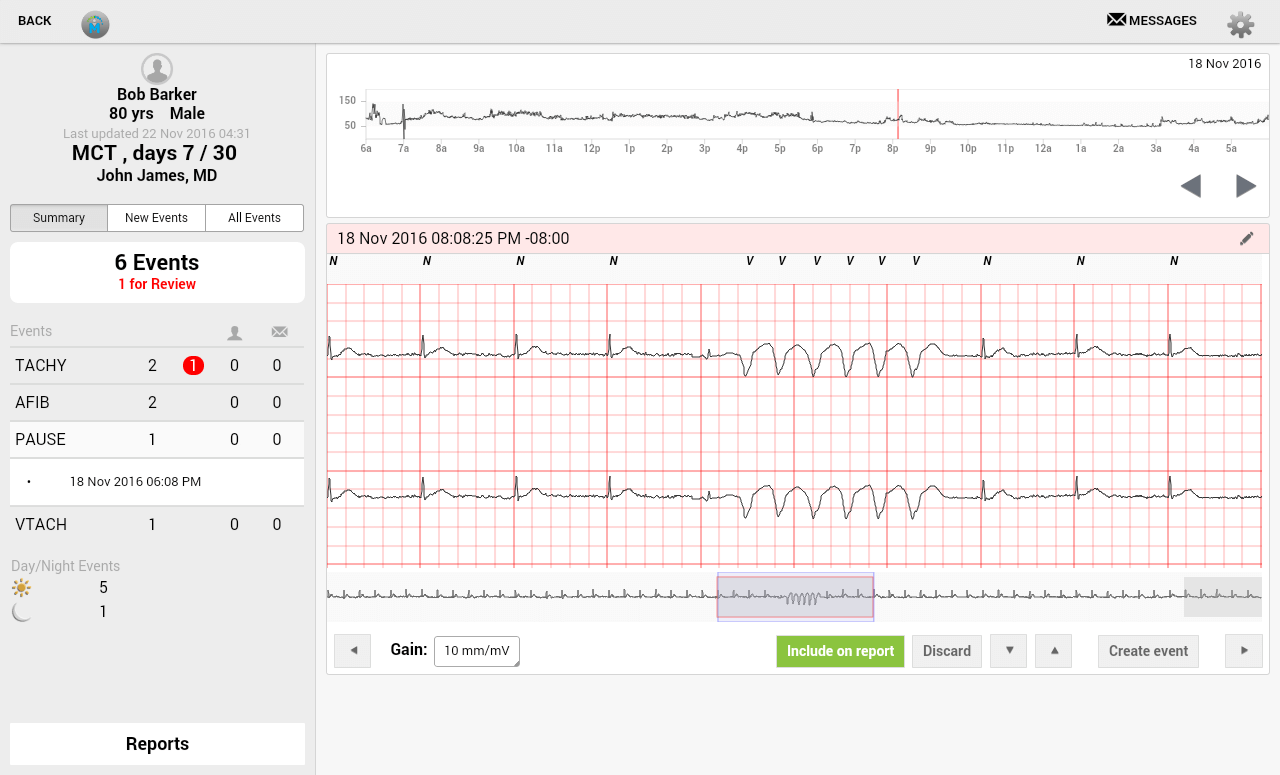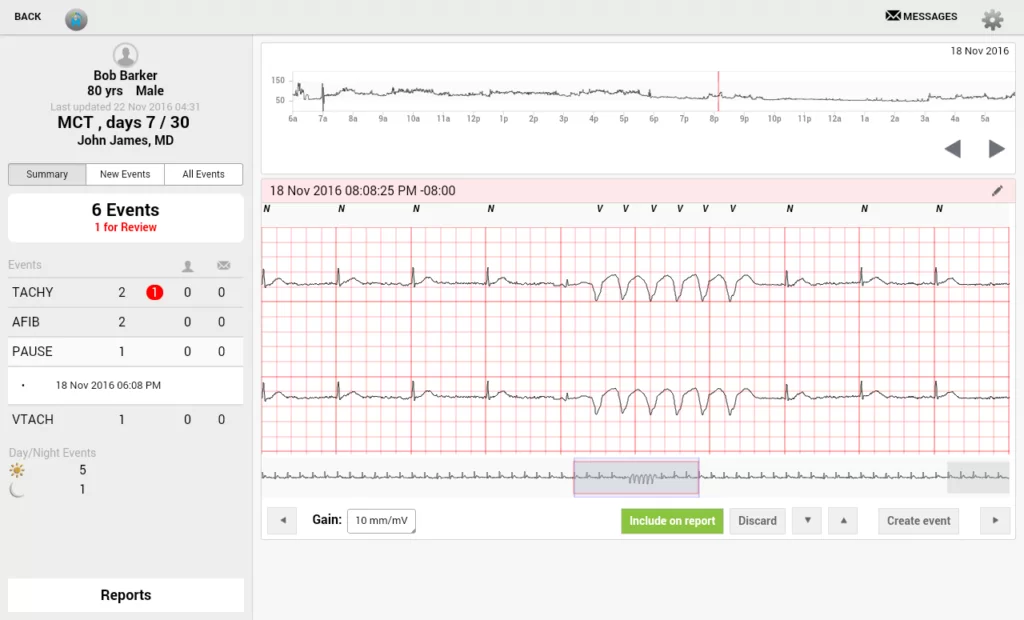 RPM software of this type generates the following benefits:

A qualified physician can simultaneously observe more patients at a time.
Patient health data can be monitored 24/7.
There is no need for patients to stay in hospitals for a long time—they can wear their health-tracking devices at home and lead a normal lifestyle.
Enhanced healthcare opportunities for the elderly or differently-abled patients.
Would you like to build a remote patient-monitoring system for your medical practice? Learn more about RPM apps from this article or contact us for a free tech consultation on your project: 👇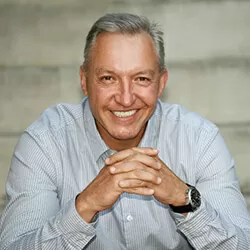 Slava Khristich
Healthtech CTO
Based in San Diego, Slava knows how to design an efficient software solution for healthcare, including IoT, Cloud, and embedded systems.
How Does Patient-monitoring Software Improve Patient Care?
In the wildest days of the COVID-19 outbreak, when hospitals and clinics were packed with patients and working at the edge of capacity, there were no free beds or spare resources for patients other than those infected with coronavirus.

Patients requiring attention from cardiologists, therapists, and other medical specialists were not allowed or recommended to visit medical facilities unless their conditions were severe or urgent.

Available RPM solutions came in handy in those days, as they enabled physicians to organize health monitoring for non-contagious patients who had to stay home.

The list of FDA-approved remote health monitoring device types includes thermometers, electrocardiographs (ECGs), electro-encephalographs (EEGs), cardiac monitors, apnea monitors, spirometers, oximeters, audiometers, and many others.

Currently, RPM technology offers plenty of new opportunities for capturing clinical data from patients remotely:
heart rate and pulse
estimated blood pressure
cardiac and respiratory patterns
skin temperature
respiratory and cardiac sounds
oxygen saturation and other blood chemistry indicators.
Myriad healthcare processes can now be facilitated with the help of RPM software:
#1. Remote Patient Data-capturing
Vital signs and other health metrics can be continuously captured and monitored 24/7 via medical IoT devices/sensors without the need for hospitalization or cumbersome equipment.
Patients can keep leading their normal lifestyles while physicians distantly track their health conditions to acquire data for accurate diagnostics and medical treatment.
# 2. Remote Patient Health Evaluation
It's not necessary to keep physicians on standby reading every remote patient's cardiogram or blood pressure report. AI-based components and RPM systems can successfully take over the routine of monitoring tasks.
At the same time, physicians can be notified and involved when any abnormalities, uncertainties, or threatening conditions are identified. This automation-backed approach allows hospitals and clinics to alleviate the pressure put upon public health specialists while encouraging them to supervise a greater number of patients simultaneously.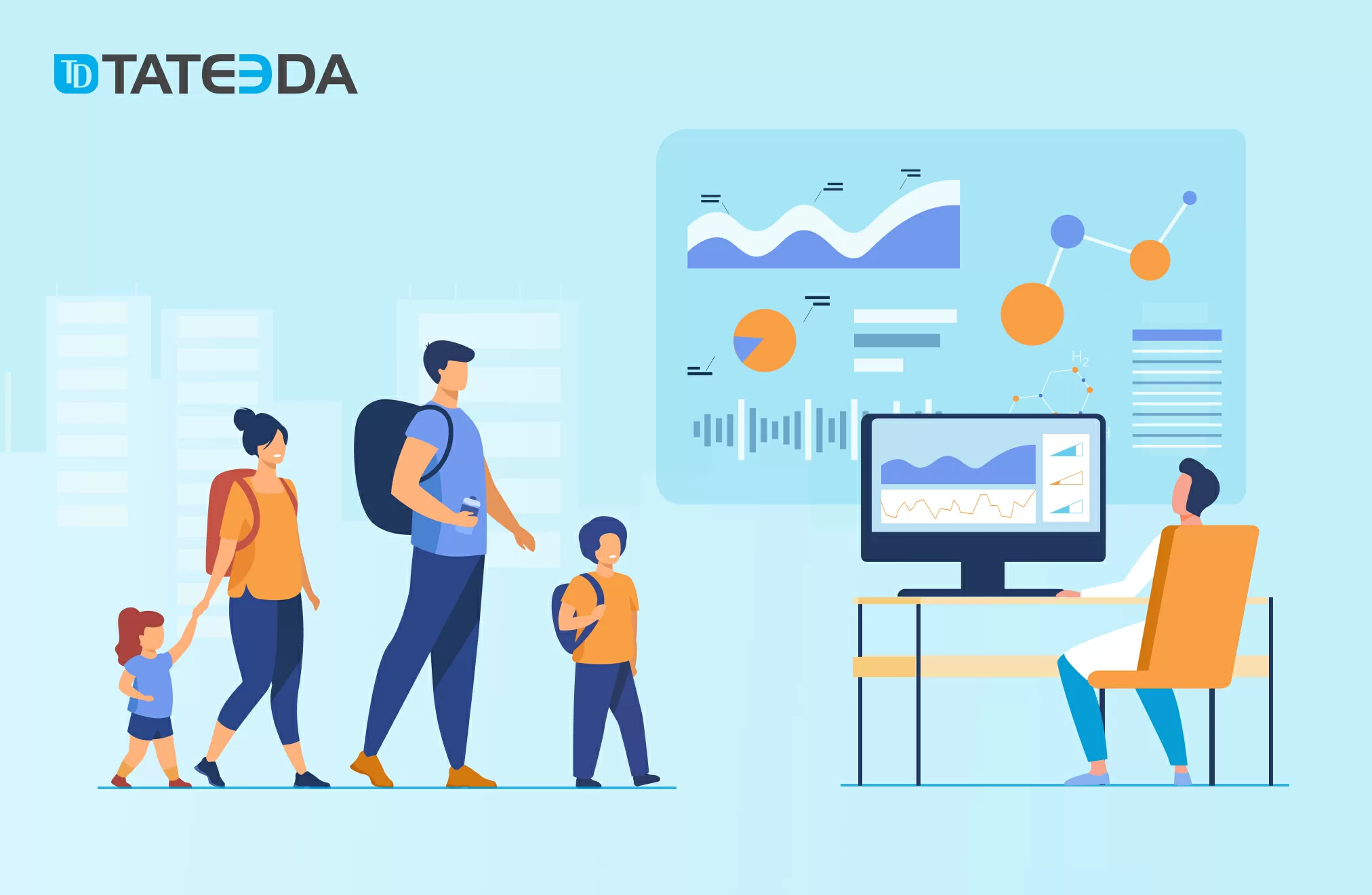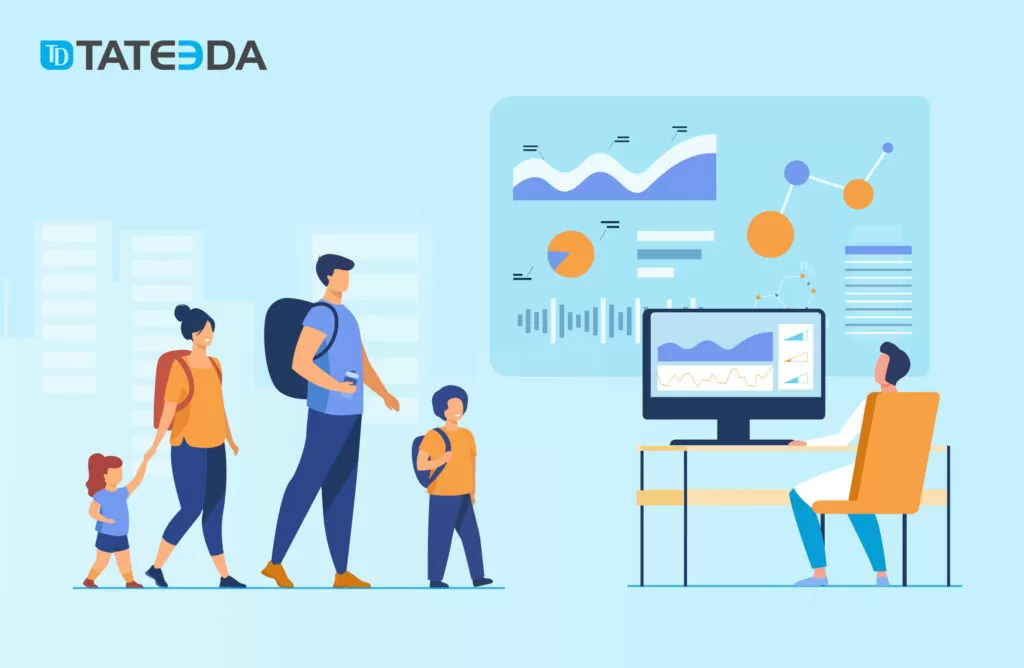 # 3. Remote Patient Data Distribution
Protected health information (PHI) captured and collected in the process of outpatient home monitoring can be safely distributed across authorized systems, including healthcare providers' EHR software and mobile devices belonging to medical specialists.
# 4. Remote Patient Emergency Notification
If a remote patient requires urgent medical attention or help, the problem will be immediately spotted by the health-monitoring medical devices and an individualized alert will be sent to emergency responders so they can take necessary action as required by medical protocol.
Remote Patient-monitoring Software Market Trends
When the pandemic created a new set of emergency requirements, the healthcare community embraced the benefits of remote patient-monitoring technology, bringing considerable investment to this tech domain.

For example, a startup specializing in adhesive sensors for remote health monitoring recently raised $45M. Even moderate projections are anticipating 20-30% growth in the RPM software industry over the next couple of years. Its general value will exceed $4 billion by 2026.
In-Demand Types of Remote Patient-monitoring Software
Telehealth software: Medical apps are created to bridge patients and clinicians over the web, including teleconferencing, medical file exchange, and instant-messaging features. This type of software can successfully support the needs of general therapy, dermatology, ophthalmology, rehabilitation consultation, and many other branches of medicine, including medical second-opinion telemedicine platforms.

IoMT-based applications: The Internet of Medical Things (IoMT) is a technology that supports the use of medical devices and wearables to monitor patient health metrics in their homes. Applications that work with connected devices are either embedded in medical devices or installed on personal smartphones/tablets belonging to remote patients.

Electronic data capture (EDC) solutions: Online surveys and questionnaires are offered to patients to help them identify and understand their health conditions, including pain levels and other subjective feelings. Learn more about custom EDC software development here.

Combined RPM applications incorporate a mixed set of software functions as outlined above. With custom remote patient-monitoring software development, it's possible to deliver RPM software of any configuration according to your specific business needs.

Isn't now the best time to create a remote patient-monitoring application for your medical practice?

At TATEEDA GLOBAL, we know everything about custom mobile medical app development.

If you need a U.S.-based tech partner that is well-versed in HIPAA requirements, hire us to do all the heavy-lifting for you. We have a skilled team ready to launch your project within 24-48 hours. Contact us for a free consultation.
Custom Healthcare Solutions
See how we can engineer healthcare software, validate your ideas, and manage project costs for you.

The Key Benefits of Remote Patient-monitoring Solutions
So, why is building a remote health-monitoring system a must for every modern healthcare practice or organization?

The advantages speak for themselves…
Benefit #1: Optimized Patient Visits to Healthcare Facilities
A recent survey found that roughly 70% of patients in the 40+ age category would readily adopt an RPM device if it could help them reduce the number of physical visits to hospitals and physicians.
Moreover, remote patient-monitoring solutions are irreplaceable when it comes to reducing inpatient care hours for the following groups:
patients with chronic diseases
patients with serious disabilities
elderly patients
post-surgery patients requiring rehabilitation
patients from distant locations and rural areas.
Patients who belong to these categories can be observed by medical employees with the help of remote patient-monitoring kits and/or telemedicine solutions, thereby eliminating excessive doctor's office visits and hospitalizations.
Read also: ➡️ E-Prescription Software Development: The Complete Guide
Benefit #2: Reduced Readmissions
Multiple studies suggest that readmission for certain patient groups can be prevented or minimized if they receive remote specialty care during critical periods after they're discharged from the hospital.
In this way, RPM software can help reduce readmission by 40%. It helps physicians attentively observe elderly and post-surgery patients in their homes, allowing them to adjust treatment details according to patients' specific needs and situations. Elderly patients can be supervised with the help of senior care mobile applications, including remote patient monitoring functionalities.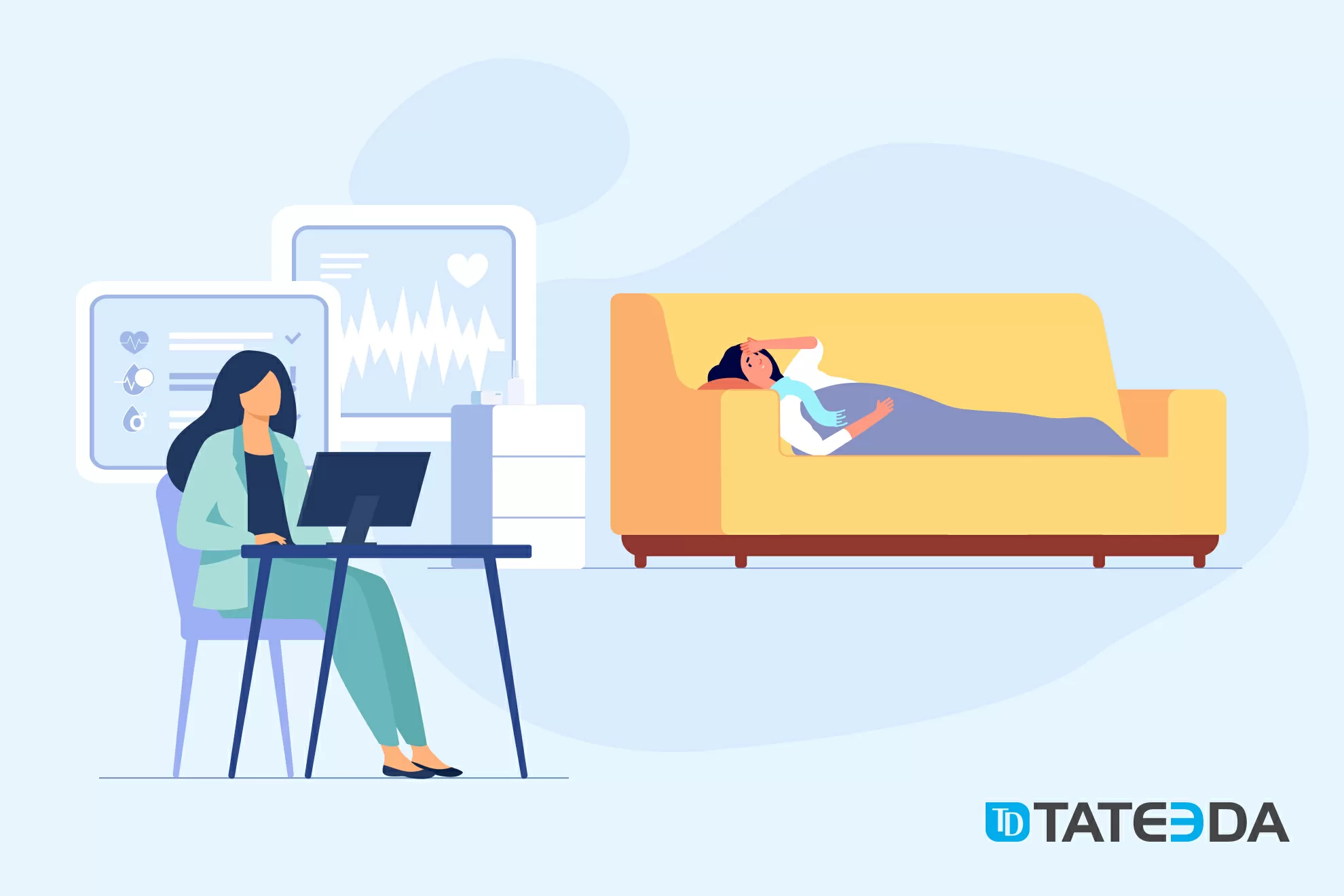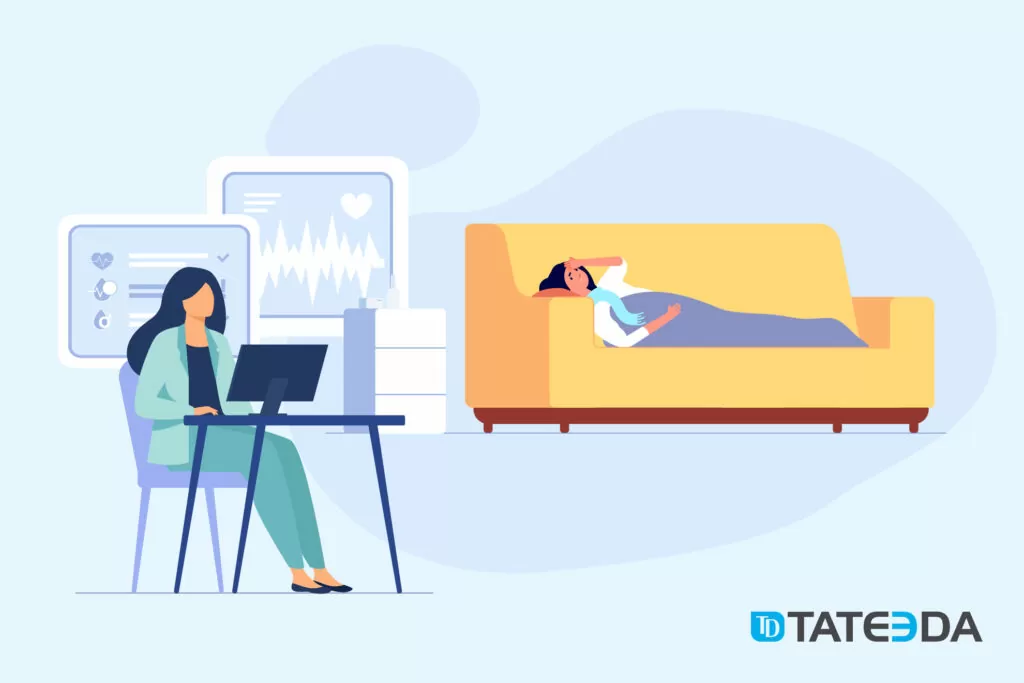 Benefit #3: Reduced Cost of Patient Care
By optimizing patient visits and reducing readmissions, healthcare facilities can seriously cut the cost of healthcare services without compromising quality. Optimization of costs is the holy grail of modern medical healthcare, and RPM software is one of the strongest instruments for achieving financial sustainability.
Benefit #4: Improved Quality of Patient Care
Remote patient monitoring software not only helps to cut costs, but also improves the quality of care and patient satisfaction rates.
With patients being monitored 24/7, it's easier to track the personal recovery dynamics of each patient, spot any threatening tendencies beforehand, and prevent health aggravations by prescribing medications or medical procedures.
RPM systems are an important element of preventive healthcare, which is now becoming the core discipline of modern medical practice.
Read also: ➡️ 14 Major Healthcare Technology Trends of 2021
How to Build Remote Patient-monitoring Software
At TATEEDA, we are masters of RPM software development, and would gladly undertake this type of project for you. You can learn more by reading about our RPM development efforts in this case study.
Thanks to our software R&D branch in Ukraine, we offer favorable project rates without compromising the speed or quality of your project.
Contact us today for more information.
Delivered Healthcare Software Portfolio
The leading American healthcare companies benefit from working with us.

Features of Custom Remote Patient-monitoring Systems
There are several critical features required for the successful custom development and adoption of RPM software…
Legal and Technical Compliance of RPM Software
One of the key factors in remote patient-monitoring systems is compliance with HIPAA requirements and technical formats currently accepted in healthcare (for example, HL7, FHIR). Since quite a few levels of technological interoperability are involved (between medical devices and the RPM application, between the application and the server, etc.), it's necessary to make sure that the whole system is properly configured and securely developed to avoid potential data breaches.
Adequate User Interface in RPM Software
If any degree of patient involvement in software management is required, the GUI should be represented in a simplistic, intuitive manner.
If adjustment and configuration are done by medical employees themselves, the interface should be professional-grade, convenient, and responsive so healthcare specialists can accomplish the setup process quickly and accurately.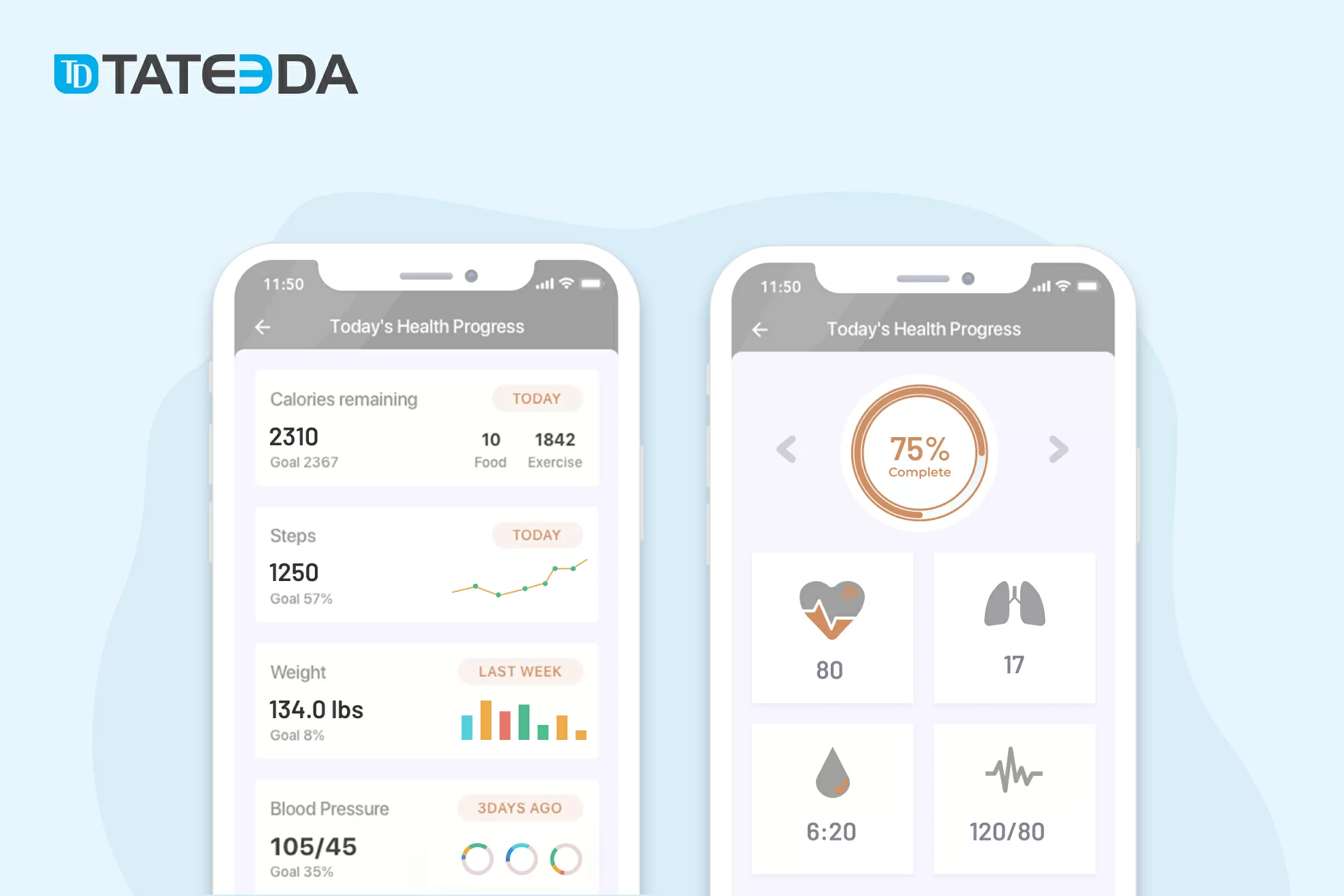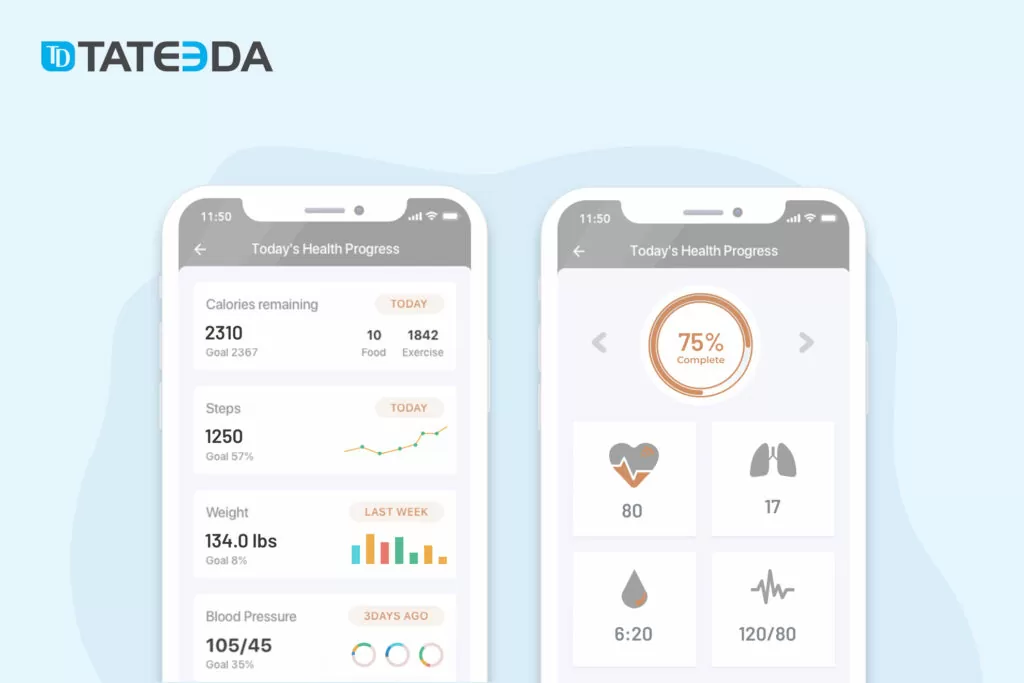 Read also: ➡️ Custom EHR/EMR Software Development: The Complete Guide
RPM Software Integration with Hospital EHRs
Healthcare providers will want health information collected from patients remotely…not only to be presented to physicians, but also to be recorded to electronic health records (EHRs) for a wide range of administrative purposes. This is why software outputs must be properly formatted for optimum uptake into the EHR database.

Data Visualization Features in Remote Patient-monitoring Software
Once patient data has been collected via biosensors or other devices/applications, it's necessary to organize it on the server and present it to physicians via apps for providers. This allows them to specify the next best steps to help patients.
Tools for medical data representation can vary depending on the physician's specialty, but usually, these are charts and spreadsheets of different shapes and configurations. Learn more: Healthcare Data Visualization: Examples, Benefits & Challenges.
At TATEEDA, we created a tablet-based application for cardiologists that represented scalable, manageable electrocardiograms with additional features to help identify abnormal cardiac patterns over time.
Read also: ➡️ Cardiology EHR/EMR Software Development: Benefits and Features
Data Analytics Features in Remote Patient-monitoring Software
Data collected from patients should not only be communicated to their physicians, but also organized according to multiple parameters so that health information can later be reviewed and analyzed over time in relation to the medical treatment chosen. There exist numerous methods of medical data mining that can be used to derive valuable clinical conclusions and ideas.
Real-time Communication Features Connecting Patients and Clinicians
You can incorporate a range of real-time communication tools into your remote patient-monitoring solutions. If a patient has urgent questions, or if the physician responsible for specialty care spots an issue requiring immediate contact with the patient or their representatives, RPM software can provide the right options.
Specifically, patients can connect with their doctors and vice versa via real-time messaging, voice calls, or video conferencing.
Challenges in Implementing Patient-monitoring Software
Lack of remote patient-monitoring kits to assist patients requiring remote specialty care.
Inadequate IT infrastructure, either in medical facilities or in patient homes.
Deficit of qualified developers who know how to develop remote patient-monitoring systems.
Poor HIPAA compliance by available off-the-shelf RPM software packages.
TATEEDA GLOBAL's Experience in Developing Remote Patient-monitoring Software
At TATEEDA GLOBAL, we're not new to RPM software development. We have a team of qualified resources capable of producing high-quality mobile and embedded software development.
For example, we built a system for remote patient monitoring under the VentriLink brand: a professional-grade remote heart-monitoring mobile app that has become an important part of the medical IoT system. It includes a biosensor device and server app.
We created a tablet app that helps medical professionals view detailed ECG data collected from remote patients wearing biosensors.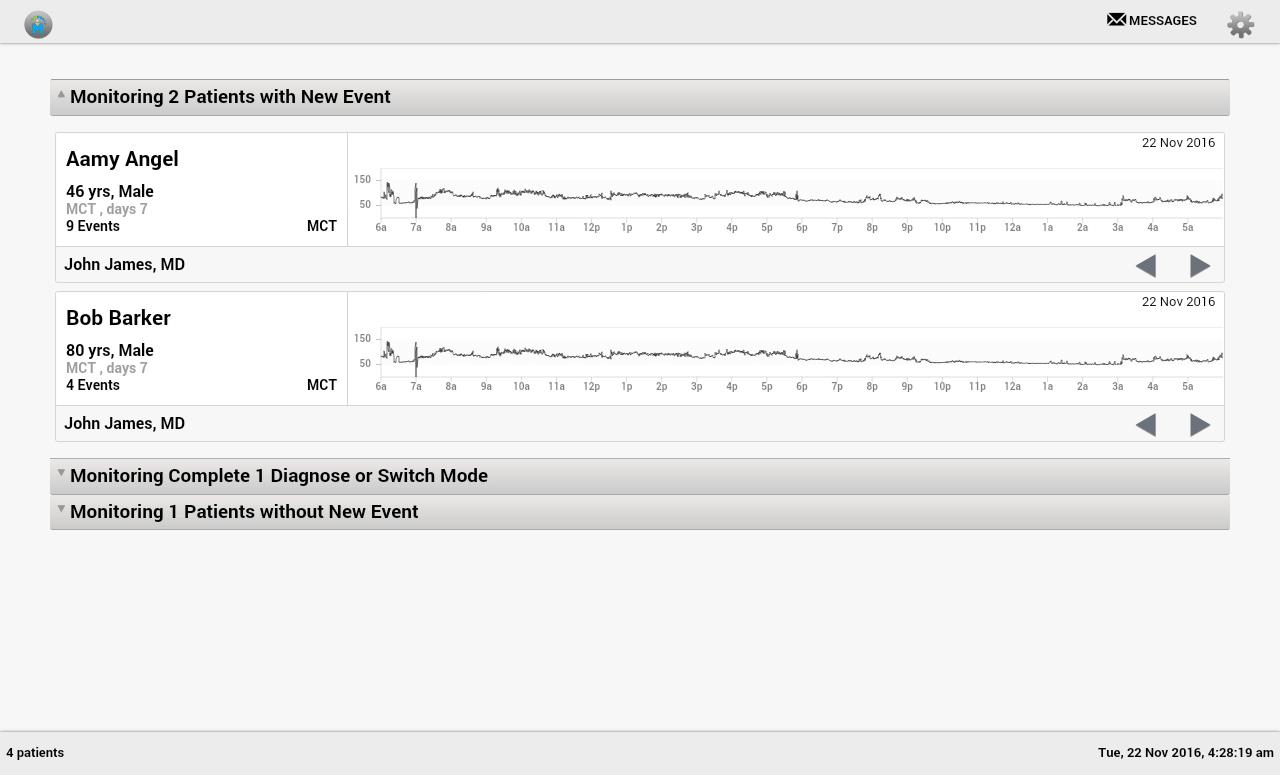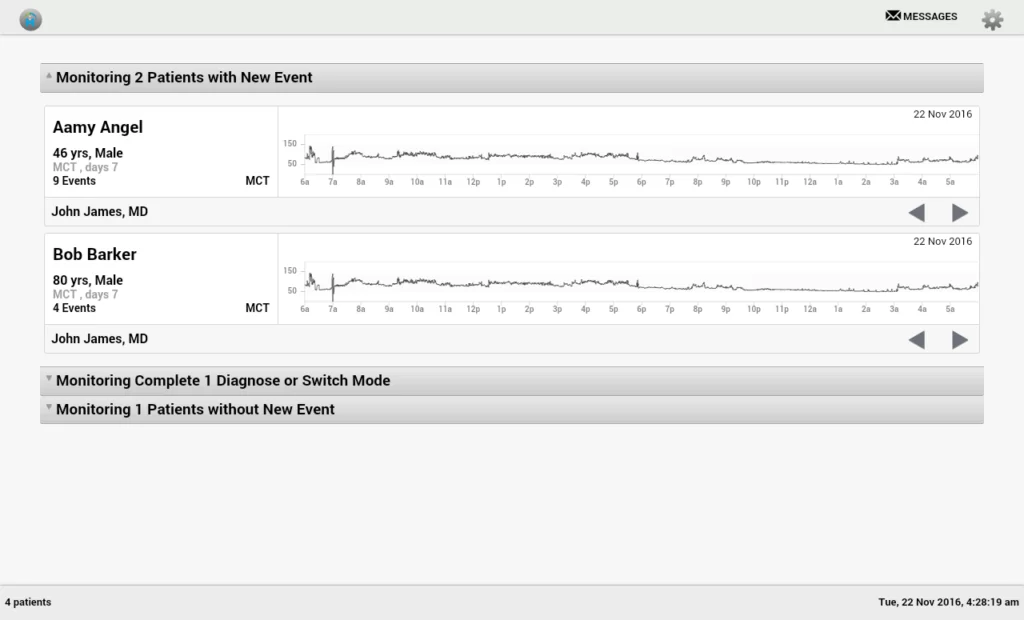 Here are a few of the important features we delivered:
Patient ECG data profiling and visualization (cardiograms)
Convenient, scalable view of patient cardiogram records
Automatic identification of unusual or abnormal heartbeat patterns (events) such as arrhythmia, tachycardia, etc.
Reporting of captured events to healthcare providers.
Read also: ➡️ Remote ECG-monitoring Software Development: Features, Benefits, and Guidelines
In Conclusion
RPM tools are in high demand by modern healthcare organizations.
If you need a professional IT team to help you build custom remote patient-monitoring software or to reinforce your existing RPM projects, TATEEDA GLOBAL is here for you!
We offer:
Full-cycle RPM software development
RPM software project assistance, augmentation, and product testing
RPM legacy software upgrades and reengineering
Compliance with HIPAA requirements and regulations
Affordable project costs, thanks to our R&D branch in Ukraine
Personalized connection with our project manager HQ in San Diego, CA
Vast onsite experience with U.S.-based IoT, healthcare, biotech development, and pharma businesses
Fast team deployment—within 48-72 hours
Contact TATEEDA GLOBAL today to start developing the remote patient monitoring system of your dreams!

Rate this article!
0 out of 5 stars (based on 0 reviews)