How to Launch a Healthcare Startup: The Guide to Building Great Health-tech Products
💬 Starting a healthcare business is always a complicated and risky yet promising undertaking. Modern medicine is making huge advances in the treatment of chronic and age-related diseases while drawing attention to mental health recovery and maintaining general wellness and a healthy lifestyle.
How can you start a healthcare startup? The journey of building a successful medical technology product begins with a viable idea. Happily, there exist countless opportunities for technology integrations in the healthcare, medical, and wellness industries…so many that it's almost impossible to run short of potential innovations in this sector. 👨‍⚕️💻👩‍⚕️
However, few health tech startups survive the early stages…⚠️
Let's learn everything there is to know about starting your own healthcare business in the United States (or anywhere else across the globe): the steps necessary to start a healthcare startup, including health-tech technology, IT team, risks, potential project costs, and much more. 👇
Healthcare (and health-tech) is a market segment you cannot expect to take by storm. Unlike most sectors, starting a healthcare business requires you to traverse a rocky road of licensing and adherence to rigorous regulations while dealing with government institutions, pharma, and the medical professional community.
⚡ If you're seeking a reliable tech partner to assist you with the design and development of a health-tech solution for a medical startup project, look no further—we possess all the necessary skills and technology along with a dedicated team of senior healthcare developers to help you. Contact us for a free consultation⟶
🏥 Studying all the underlying rules, pitfalls, and requirements is a difficult yet crucial piece of homework for any entrepreneur who wants to start a healthcare company or launch a healthcare startup successfully.
For example, HIPAA compliance is the minimum requirement for security and functionality in health-tech solutions and products in the United States.
The good news is that a myriad of highly profitable market gaps are just waiting to be explored by ambitious healthcare technology startups. 🚀
Are you planning to start your own healthcare business or expand an existing one with additional health-tech projects or product development? In this article, we will guide you through the entire process of organizing and launching a medical technology startup while addressing all major success factors and risks.
Before we proceed, take a minute to learn more about our company: 👇
Who are we? TATEEDA GLOBAL is an on-demand medical software development company based in the United States. We help healthcare startups and mature businesses design and develop health-tech software solutions. Our benefits include…

✔️ Deep expertise in the engineering of custom healthcare applications.

✔️ HQ in San Diego, California: onshore medical & healthcare software development in a convenient time zone for North American customers.

✔️ Outstanding experience and skills building hybrid healthcare software products with Cloud, IoT, mobile, web, and desktop components.

✔️ Dedicated project managers and engineers offering personalized communications and unlimited tech consulting. 💻☕

If you need help starting your own healthcare business involving a significant technological component or innovative technology solution, contact us today!
Why Do Many Healthcare Startups Fail?
We should answer another crucial question: How can a young medical technology project break into this conservative, strictly regulated industry?
The demand for innovative healthcare startups is enormous. For example, the COVID-19 pandemic has led to a significant increase in the adoption and popularity of telemedicine solutions and telehealth options among patients, healthcare professionals, and healthcare insurers. Seventy percent of American adults are now willing to use telemedicine, and 76% of employers are ready to include telemedicine coverage in their insurance plans. In this regard, more and more healthcare startups offer telehealth services like medical second-opinion telemedicine platforms that work as a kind of healthcare expertise marketplaces where patients can find alternative or additional arguments for their health conditions.
Let's identify the major reasons why healthcare startups usually fail…
⛔ Non-compliance with Industry Standards
It takes serious preparation and legal consulting before you even start! Most healthcare startups fail early because their founders cannot manage to pass all rounds of industry bureaucracy, accreditation, licensing, testing, and regulatory compliance. However, startup managers who do their homework have greater odds of success.
It's important to remember that…
🚧 Not all startups require the same set of permissions and legal precautions.
🚧 Some startup types can be introduced to the market faster than others, such as software-only projects (thanks to a shorter preparation cycle).
🚧 Some projects require tedious legal procedures: for example, projects covered by FDA policies, including professional-grade clinical products.
If you want to start a healthcare startup including innovative medical devices, you'll need to comply with FDA regulations and ISO certification (which can be a costly and lengthy path).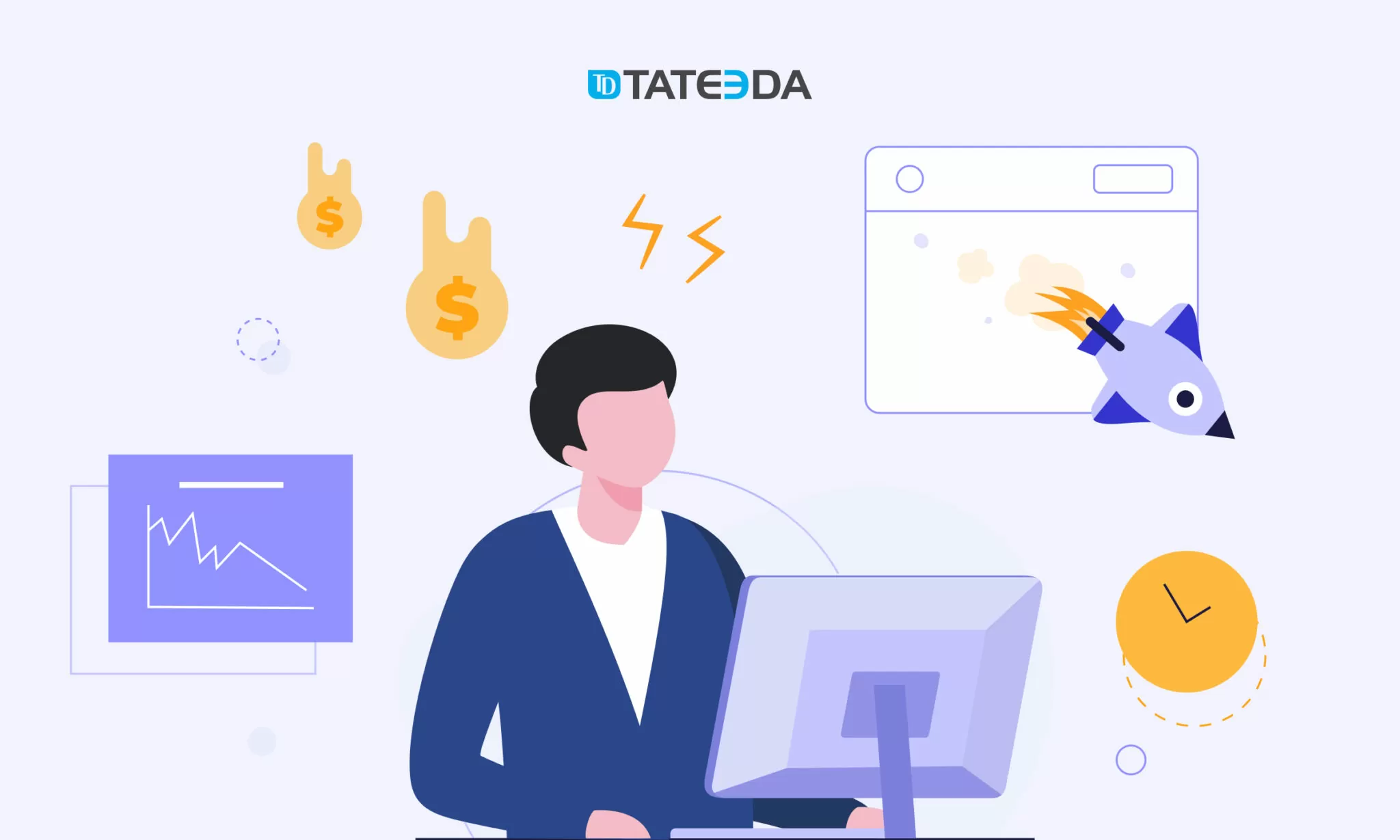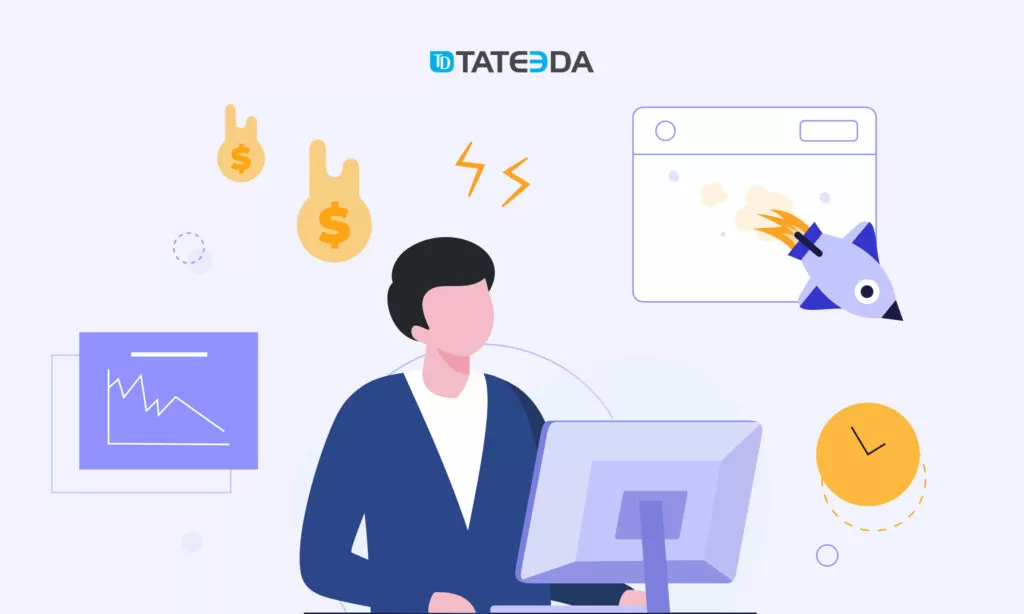 Learn more: ➡️ Medical Device Software Design and Development.
🙅‍♀️ Poor Connection with Potential Users and Medical Professionals
Many healthcare startups fail because they do not build solid relationships with potential users, sponsors, and stakeholders. Because of this, they cannot capture attention or obtain sufficient feedback to finalize and refine their products until usable status is attained.
At least three major aspects that should be considered when creating a health tech business plan…
❓ Is it a professional-grade healthcare startup that requires clinical trials? If so, it's necessary to contact and pitch your ideas to healthcare institutions and medical professionals to find qualified sponsorship according to the regulations of your legal jurisdiction.
❓ Is it a consumer-grade healthcare startup? You will still need specific feedback from potential users (like patients or medical practitioners) to make sure you're on the right track to creating your healthcare product as an efficient solution for real-life problems.
❓ Are you a representative of a healthcare company or institution? A direct relationship with (and specific feedback from) your staff and patients is a huge advantage that will help you launch your healthcare startup and support its continued success with fewer barriers and problems.
⚠️ Other Potential Medical Startup Problems Include…
Technological complexity and tech skill barriers.
Low usability: intricate interfaces, unbalanced functionality, and more.
Availability of better or/and cheaper alternatives.
Poor marketing, PR, and lack of communication.
Unreliable or disorganized technological partners.
⚡ Which healthcare startup category do you belong to?

At TATEEDA GLOBAL, we work with all kinds of healthcare startups, including young teams of ambitious entrepreneurs and mature healthcare companies launching new projects. Starting your own healthcare business can be an intricate task, but our health-tech specialists can guide you on IT matters. 

We know how to start a healthcare startup AND how to avoid common technological mistakes and pitfalls! Book a free tech consultation with our seasoned healthcare tech expert: 👇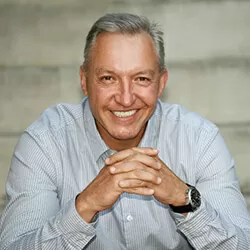 Slava Khristich
Healthtech CTO
Based in San Diego, Slava knows how to design an efficient software solution for healthcare, including IoT, Cloud, and embedded systems.
How Entrepreneurs Validate Healthcare Startup Ideas
With the exception of medical and fitness wearables (like IoT devices coupled with custom healthcare applications), few high-tech products have gone viral with the ordinary public. A great number of healthcare startups have never even been released to their audience because their ideas were not understood or accepted by potential sponsors.
Here, we offer several tips on how to estimate the potential viability and future success of your healthcare startup idea before you even start…
✅ Does your healthcare startup belong to one of the most successful sectors?
In 2023 and beyond, the most viable healthcare startup categories/ideas include…
MRI and medical data analytics
Genomics
Telemedicine
Nutrition science
Remote patient supervision
Mental health management
Robotics in surgery
Predictive life sciences.
If your healthcare startup belongs to one of these categories, you have higher odds of success thanks to increased interest on the part of investors in these sectors as well as upcoming medical technology trends. Learn more here: ➡️ Major Healthcare Technology Trends.
✅ Do you set realistic financial expectations to back your ideas?
In the healthcare industry, with its strict regulations, bureaucracy, and long sales cycles, it's imperative to maintain sufficient funding to survive the pre-release stage.
🏗️ No matter how brilliant your startup idea may be, it's necessary to maintain a solid, long-term strategy that includes a financial buffer to help you sustain your project team for at least 3-5 years before releasing your product or MVP to the market, investors, or clinical practice.
Learn more: ➡️ Healthcare Product Development: How to Build an MVP.
If you represent a mature company that has decided to launch a healthcare startup to expand its project portfolio, you are definitely in a better starting position than those who decided to start a healthcare business from scratch. Your financial conditions and background will allow you to grow and test your ideas with less risk.  
💸 Some states, governments, private funds, and healthcare organizations offer grant funding to startups if their project's status, value, and goals fall within certain categories.

Pay attention to all possible offerings of grant funding programs and other types of financial sponsorship aimed at healthcare startup support. If your project qualifies, you can get solid financial help and motivation.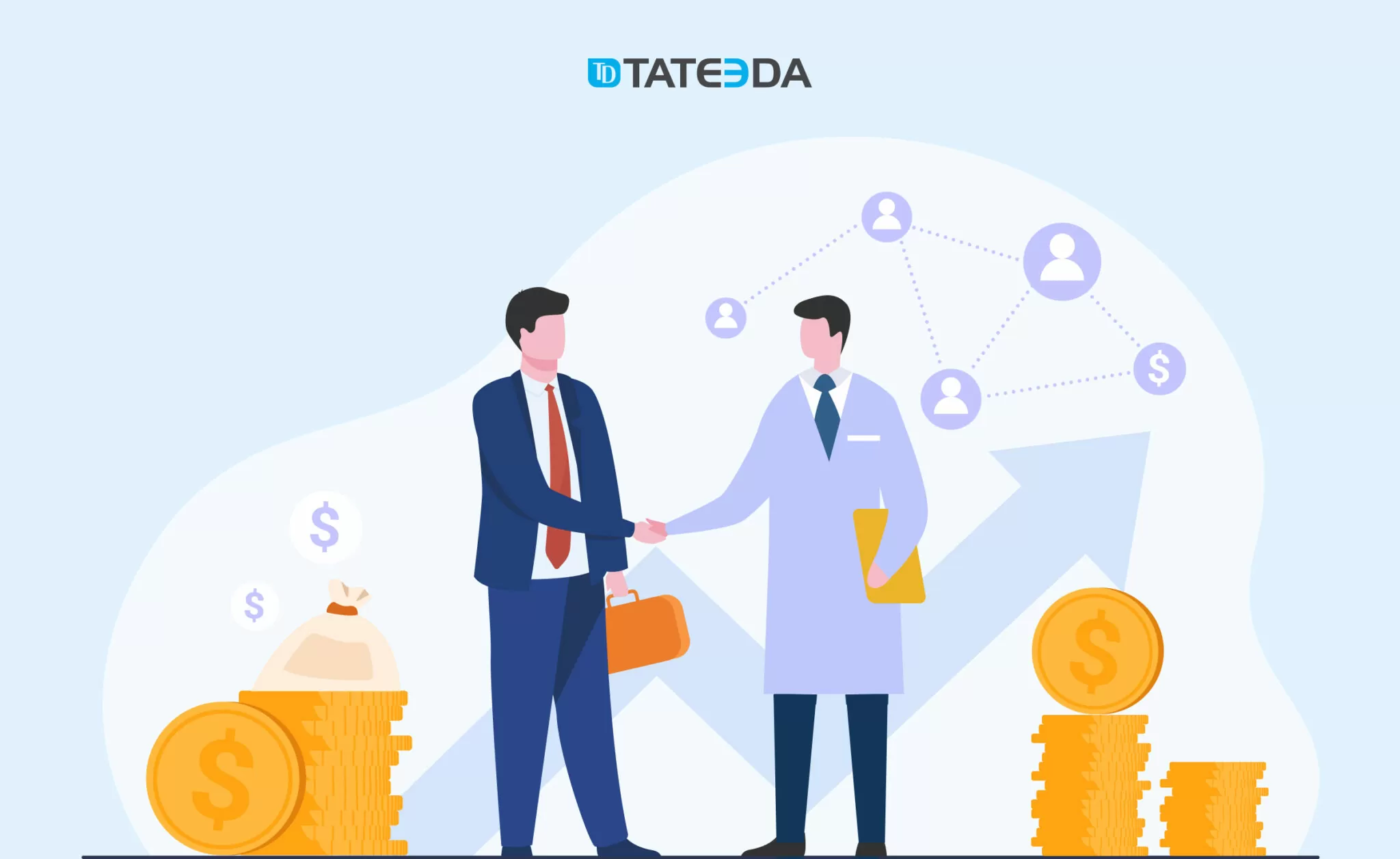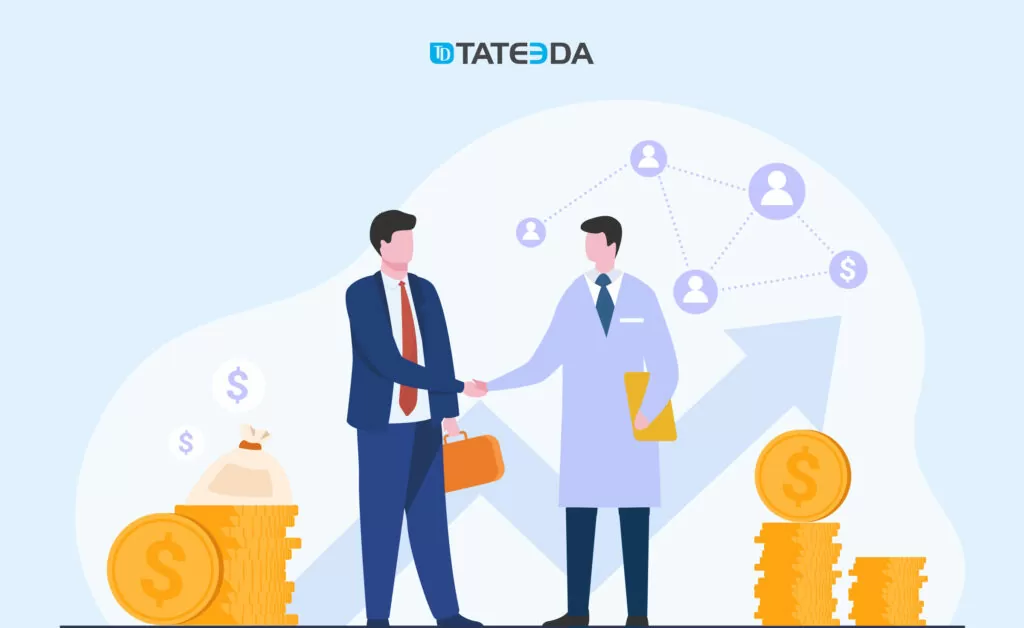 ✅ Is your startup idea the fruit of your own deep industry experience?
If you have generated and shaped your startup ideas after years of experience in a specific healthcare market niche, you have higher odds of success in this venture. You definitely know how to make changes in the industry for the better, and you're ready to convert your knowledge into an efficient solution ready to hit the market.
✅ Have you discussed your healthcare startup ideas with medical professionals?
Any healthcare startup idea should be examined and verified by active medical professionals and/or patients. Their feedback and suggestions will drive further startup development. If you have early access to user opinions, you will obtain one of the most valuable assets a healthcare startup can dream about. Make sure healthcare professionals are involved as early as possible.
So, if your healthcare startup idea is ⇒
relevant to one of the most promising fields in healthcare
accompanied by a sound health tech business plan
based on your own deep expertise
endorsed and verified by potential users…
…you can be reasonably certain you're on the right track to success!
At TATEEDA GLOBAL, we have considerable experience in custom biotech software development and healthcare application design and maintenance for our clients. From San Diego, we provide a wide range of IT services for healthcare companies, including full-cycle web/mobile development and team augmentation.

Learn more about our on-demand services: 👇
Custom Healthcare Solutions
See how we can engineer healthcare software, validate your ideas, and manage project costs for you.

Important Things to Consider Before Launching a Healthcare Startup
Before you start your new project, it's essential to identify all fundamentals and pay attention to thoughtful creation of a business plan for your healthcare startup. Let's look at the major areas you should consider…
👓 Respect the Conservative Market & Regulatory Compliance
It's no secret that the American healthcare market is one of the fastest-growing yet deeply conservative and rigidly regulated in existence. You should have an experienced legal advisor or powerful team of law consultants to help your healthcare startup pave a path through legal barriers and pitfalls.
One of the most crucial compliance frameworks for healthcare projects in the United States is HIPAA. At TATEEDA GLOBAL, we understand HIPAA compliance, and would be happy to help you develop a medical startup according to HIPAA requirements and rules. Learn more: How Custom Healthcare Software Is Developed for Secure HIPAA Compliance.
🔄 Develop Interoperability of Health Data
When you start a healthcare business with a custom technological component such as a software system, it's necessary to design it for compatibility with other medical systems, devices, data formats, and technologies. If you want to start a medical practice, you'll definitely need to adopt a healthcare practice-management system with administrative (back-office) and front-office functionalities, like patient profiling, appointment scheduling, bookkeeping, and revenue analytics.
⚡ Our experienced health-tech engineers can define a specific interoperability configuration for your individualized project ⇒
There exist different standards of interoperability for healthcare systems, including…
Fast Healthcare Interoperability Resources (FHIR)
Electronic Data Interchange (EDI)
Health Level Seven (HL7).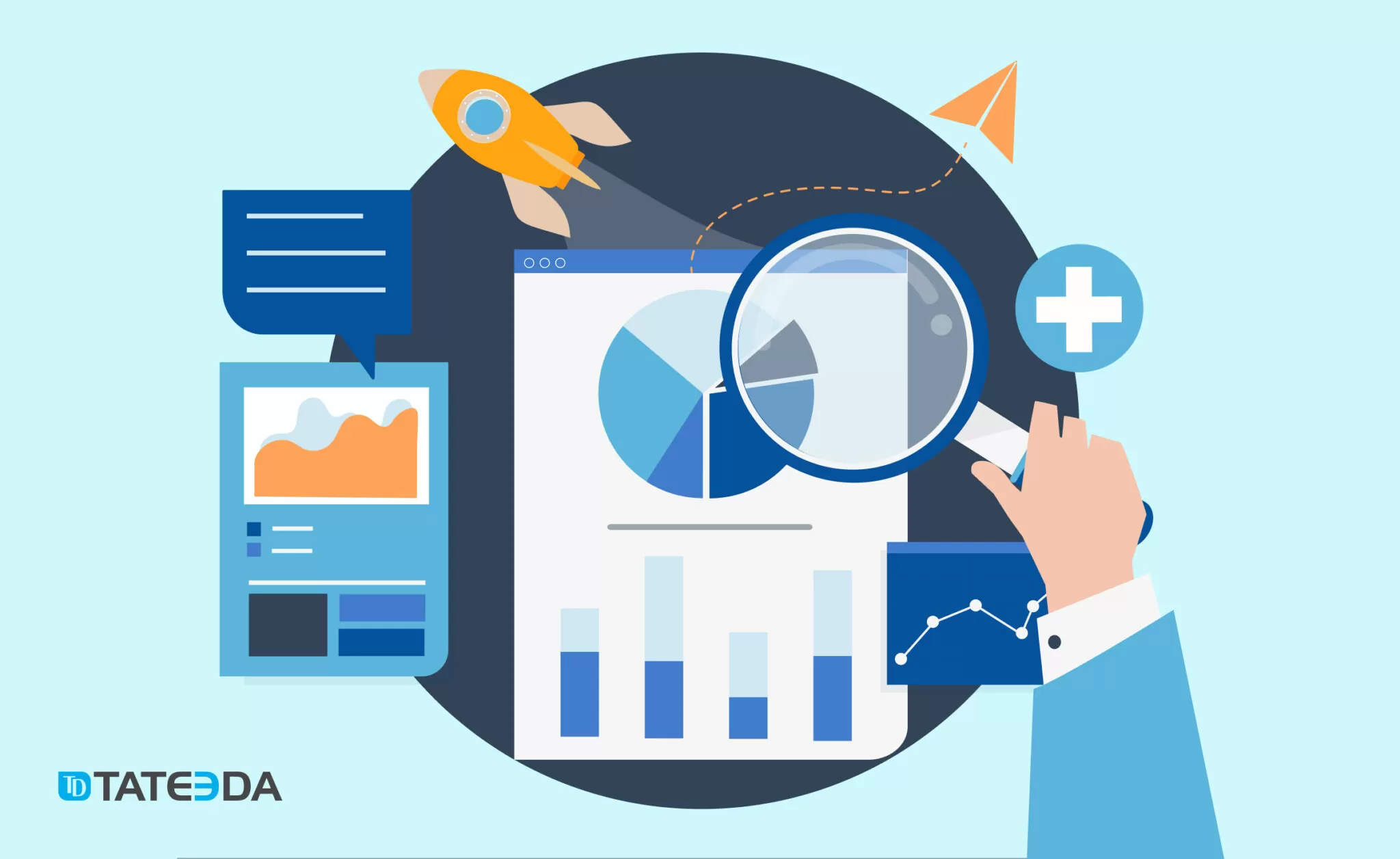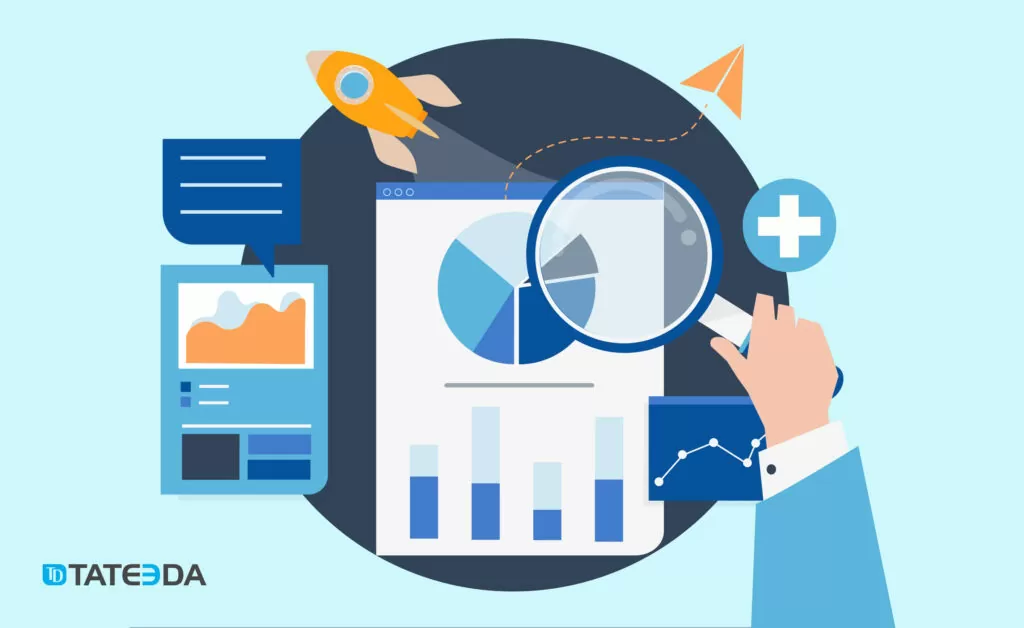 Learn more: ➡️ HL7 Integration: How to Build Interoperability Interface for Your Healthcare Systems
🤝 Build a Friendly Network of Sponsors and Supporters
A community as conservative as American medicine can be extremely reluctant to trust and welcome your young healthcare startup. As mentioned previously, it's necessary to find healthcare providers that can build trusted relationships with you and sponsor your project until you are ready to release a viable product after going through all circles of development, accreditation, and testing.
Potential healthcare startup sponsors include…
private hospitals
medical centers
health-tech companies
insurance companies
charity organizations
private practitioners.
A solid and reliable health-tech business plan is a good foundation that will help you coordinate with potential sponsors. The three main startup qualities to be maintained throughout your healthcare business plan are…
🔹 Validity: relevant, verified business objectives
🔹 Compliance: technical and legal preparedness
🔹 Safety: full protection of medical records and personal data.
👔 Prepare for Lengthy Sales Cycles
Be ready for the fact that many months can pass between pitching your project to potential clients or sponsors and their readiness to move forward.
⌚ Keep your morale high, and remember that closing a successful deal in the healthcare software development industry requires a long-term commitment.
⌚ Make sure your team understands the situation, requirements, and perspectives, and is ready to sustain them.
⌚ Consider hiring a professional representative who specializes in pitching healthcare startup ideas to potential clients/sponsors and investors on daily basis.
At TATEEDA GLOBAL, we are NOT legal advisors for healthcare startups.

However, we know everything about the technical aspects of these projects, including HIPAA requirements, medical data security and interoperability, and more. Find out more in our portfolio: 👇
Delivered Healthcare Software Portfolio
The leading American healthcare companies benefit from working with us.

Where and How to Hire a Team For a Medical Startup
If you want to launch a healthcare startup or company, you cannot achieve success without a professional team behind it:
CTO
Health-tech engineers
Healthcare software developers
QA engineers
Business analysts
…and many more.
Each healthcare tech startup is unique, so it requires individualized team composition and a flexible staffing model to keep it going with minimum overhead. Let's take a look at some options…
👩‍💼 Gather a core team
Begin teaming up with key members and co-founders. Ideally, they must bring diversity in terms of qualities, capabilities, and experiences your startup can benefit from, including…
Shared business vision and values.
Tech and engineering skills.
Deeper expertise in medical institution processes.
Business administration, project management, and PR for startups.
👨‍🔧 Hire an experienced CTO
A medical tech startup will be successful only if it is supervised and managed by an experienced engineer (CTO, or chief technical officer) who takes care of…
All tech-related processes, like software architecture and development tasks.
Dealing with third-party contractors and partners: tech specifications, communications, consulting, meetings, reporting, and more.
Delegation of project tasks to outsourced developers, testers, analysts, etc., as well as task execution and control.
🧑‍💻 Outsource your software development
You can save a great deal of time and money by hiring third-party professionals and outsourcing your high-tech project tasks to them. There exist a number of technology experts who can undertake software development processes for you. You don't have to invest a huge amount of resources into recruiting and organizing your own team, because…
A dedicated team of developers, engineers, and software testers provided by a specialized vendor can offer you streamlined expertise along with a better hourly rate than a locally hired or in-house team, including HR overhead and other costs.
Professional outsourcers must have considerable experience. They must be able to offer appropriate skills, smooth professional processes, and flawless teamwork practices, including convenient collaboration tools so you don't have to establish these practices from scratch.
You can easily scale your team up or down according to your current startup needs, without bureaucracy and the associated administrative difficulties.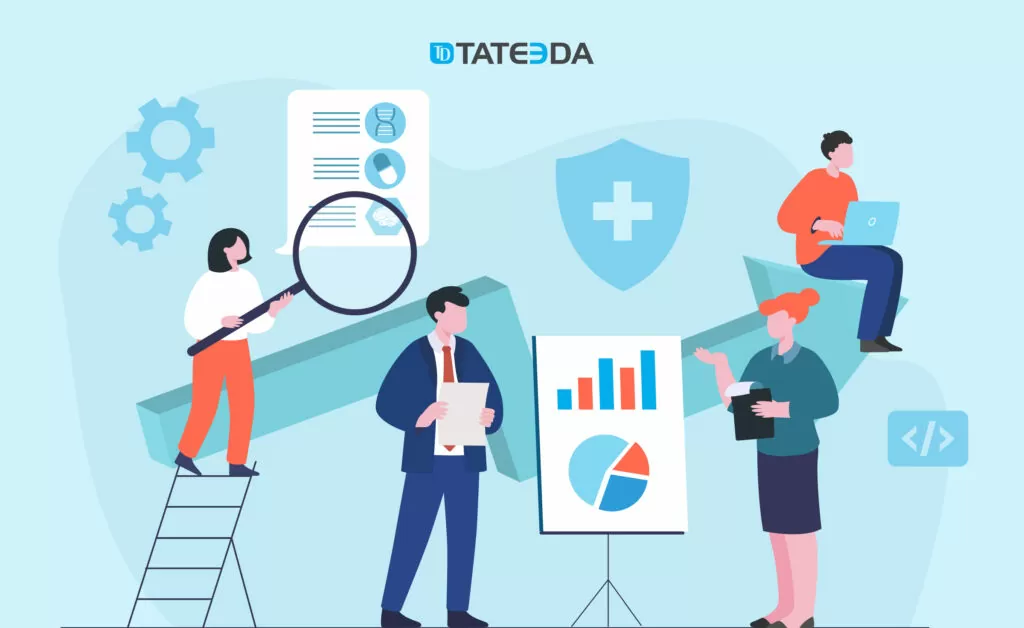 TATEEDA GLOBAL can provide you with a team of senior developers, project managers, UI designers, QA testers, and more on a flexible, convenient basis.
You can delegate various project tasks to us, including mobile, web, IoT, and desktop application development in healthcare and biotech.
All of our specialists are our own employees, not freelancers! If you want to discuss the details, please contact us today.
How to Start a Healthcare Startup, Step by Step
The process of starting a new healthcare business venture is basically the same in the U.S. and all other countries, except for several legal nuances. Let's check out the steps…
Step #1: Draw up a convincing business plan and budget
💼 Writing a health-tech business plan for a startup is a keystone task that requires considerable expertise and time. This document will be your guide throughout the startup process and will cover each and every aspect, including budget, technical components, marketing, operation, product design, and much more.
Your health-tech business plan should have standalone sections that explain the following matters and strategies…
Accumulation and release of your startup capital.
Organization structure of team units and project departments.
People responsible for the technical aspects of your healthcare product build-out.
Medical data security and compliance: methods and strategy.
Roadmap of product planning, design, development, testing, and MVP release.
Step #2: Gather your medical advisory board
👨‍💼👩‍💼 As they say, two heads are better than one. Working with advisors who possess rich, sophisticated experience in the healthcare and health-tech sectors is a crucial advantage that will allow you to shape and follow the right business strategy.
Gathering an efficient advisory board is fundamental to putting the rest of your crew together, as these advisors will take part in choosing other team members and contractors, and will organize all internal operations and processes.
Additionally, the presence of industrial experts on your advisory board can be the deciding factor that leads potential investors and sponsors to participate in your healthcare startup.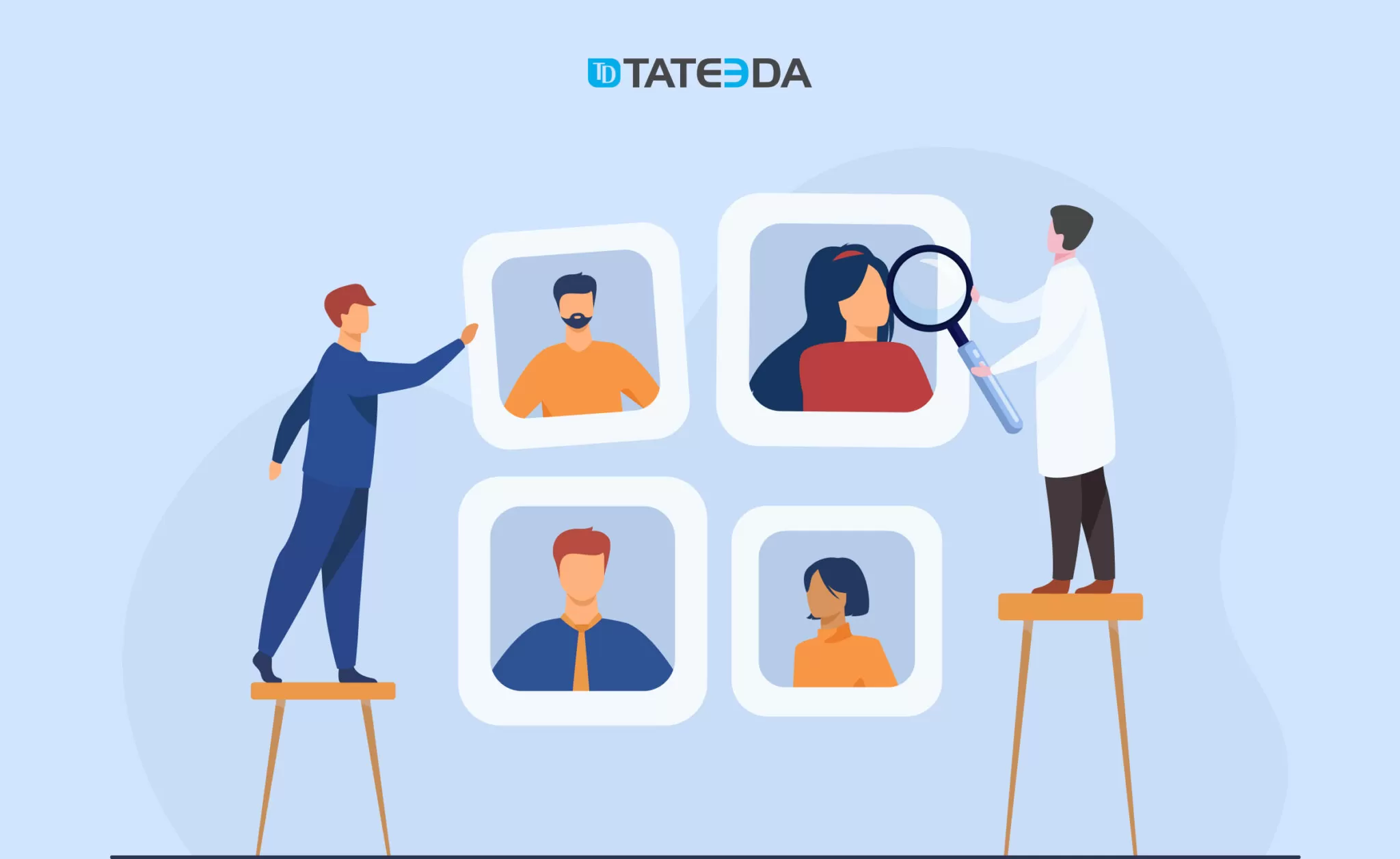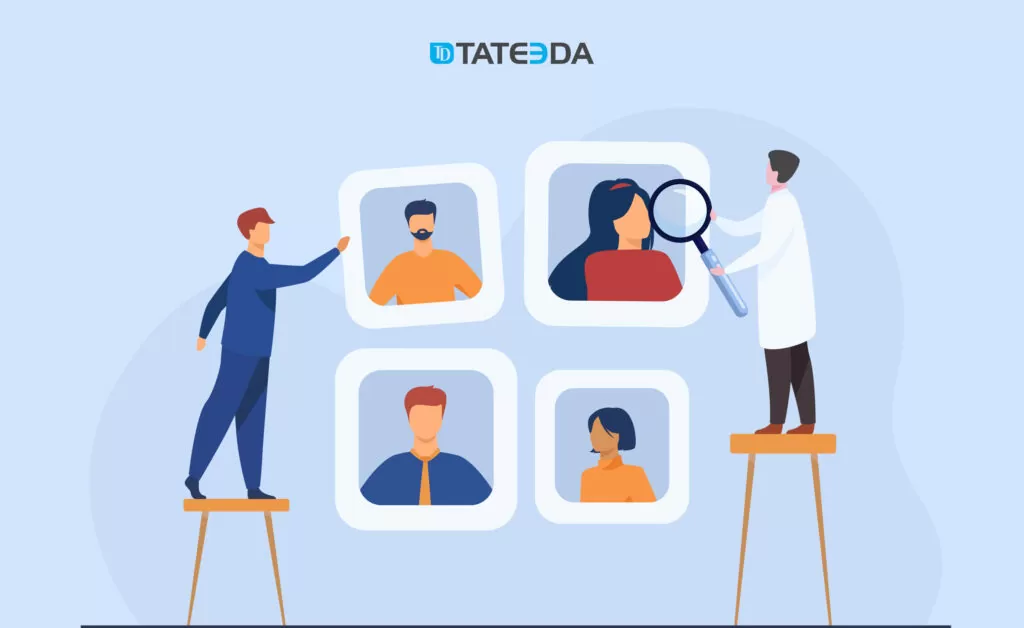 Learn more: ➡️ Healthcare Payroll Software Development
Step #3: Work on HIPAA compliance and respect all other regulations
HIPAA is a set of special regulations that must be obeyed throughout the process of medical software development and project management/organization. This regulatory framework involves three major components:
📃 The HIPAA Privacy Rule (2003)
📃 The HIPAA Security Rule
📃 HITECH Act (2009)
Basically, these regulations describe the way in which medical records and patient data should be securely treated, stored, managed, and more. If you launch a healthcare startup for the American or global health-tech market, HIPAA compliance is obligatory. Other jurisdictions can have additional or local regulations for healthcare software solutions. Contact us for more information!
Step #4: Develop your online presence
📱 Build a comprehensive website and social media pages to represent your startup objectives, ideas, value, advisory board members, contacts, and more. You can also add a donation button and crowdfunding options to improve your financial performance.
You can also implement blockchain functionalities to distribute project tokens and accept crypto coins (make sure to learn and respect your local legislation accordingly.) Additionally, you can list your healthcare startup in specialized directories and catalogs while booking your presence at industrial conferences.
Step #5: Hire your startup staff and arrange a payroll procedure
🧾 Your business plan must include the roles and responsibilities of all employees and team members involved at every stage of your startup development. This document should elaborate on the following essentials…
payroll processes and pay schedules as defined by your national jurisdiction
methods and strategies for capital attraction and distribution
an incentive plan to keep your team members motivated
the collaboration formats you choose to develop for your team
…and everything else that helps you convince your potential sponsors and investors of your solid financial base while offering ways for them to join…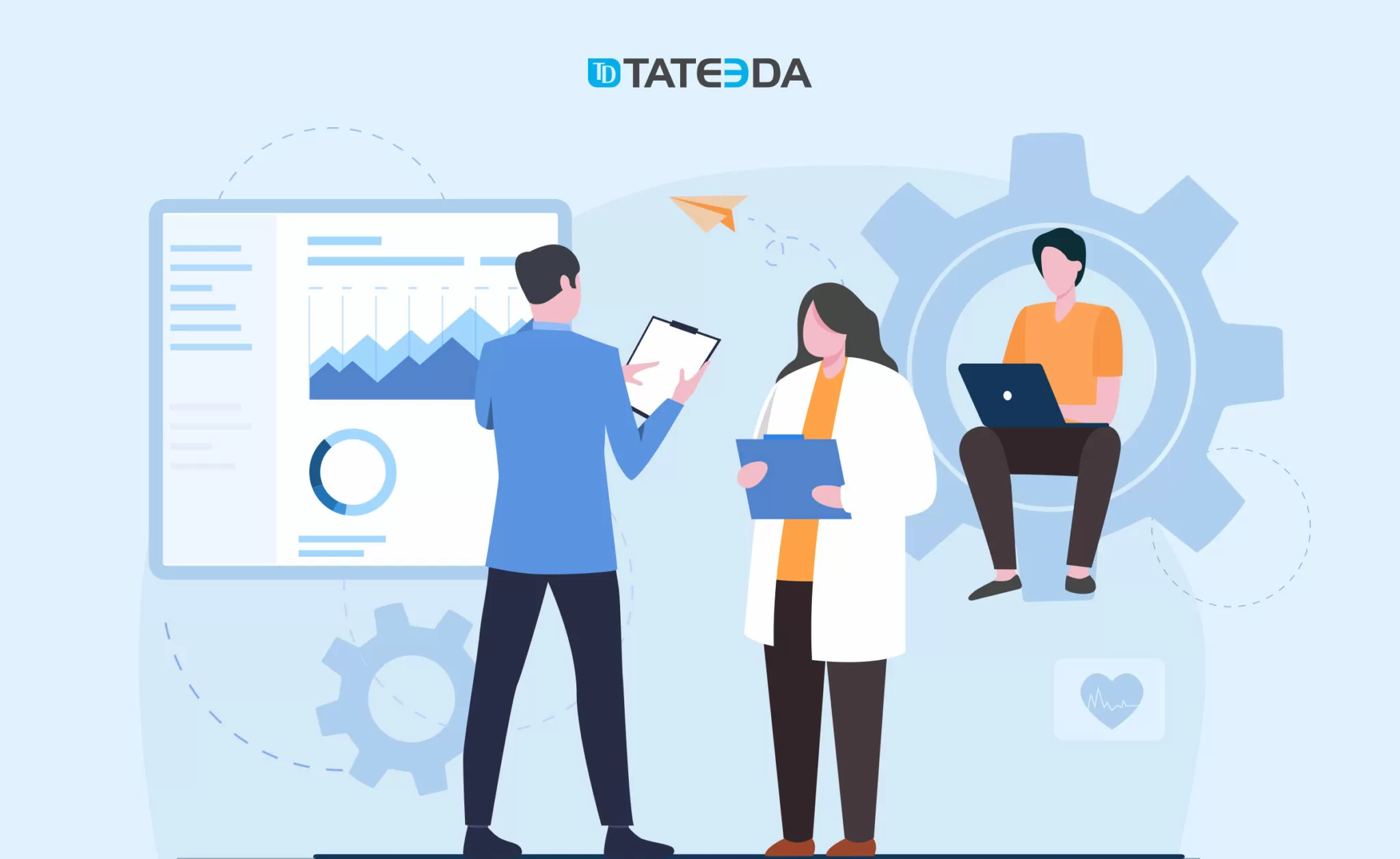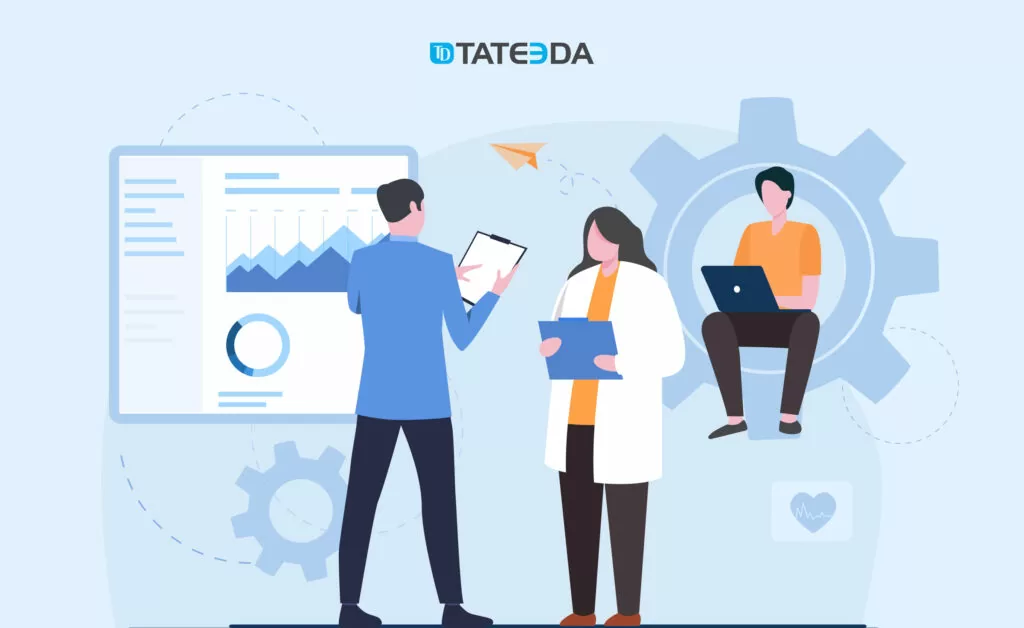 Learn more: ➡️ Medical Staff Management Software Development
Technology Ideas that Can be Included in Your Future Healthcare Startup for Market Success
There is an ocean of opportunities for your healthcare startup. Meaningful use of certain technologies can help your solution stand out from the competition and become more noticeable to industrial magazines, startup hunters, and potential users.
Some of the best tech to become a part of your potential innovative healthcare startups include…
🔹 Protected patient portals for authorized user access according to roles and permissions: patients, physicians, clinical representatives, and more.
🔹 VR and AR for innovative functionalities or improved accessibility for alternatively-abled persons.
🔹 Voice recognition and application command options.
🔹 Electronic prescription management apps with optical character recognition options.
🔹 Profile management for different types of users.
🔹 Diagnosis database for doctors and symptom-checkers or chatbots for patients.
🔹 Remote patient monitoring and custom telemedicine solutions.
🔹 A social platform for patients and physicians to connect with each other.
🔹 Protected video, chat, and other functionalities.
🔹 Smart (AI-powered) virtual nurse software.
🔹 Access to a repository of medical data and health documents.
🔹 Useful content: lab tests, helpful tips, articles, and more.
🔹 Custom patient payment, billing, and claim-processing solutions.
🔹 Custom cloud technology integrations.
🔹 Health-specialist scheduling and appointment notifications.
🔹 Custom medication reminder functionality and health-supervision log books & diaries.
🔹 Online pharmacy features and pharma product research/comparison.
🔹 Senior care digital tools and remote senior supervision tools.
TATEEDA GLOBAL's Experience in Building Healthcare Startups
We have assisted a number of young health-tech and biotech projects with…
Integration of healthcare devices with custom software components
Embedded programming (electronic device programming)
API integration of third-party modules
Complicated client-server architecture.
One of the startups we worked with was Ventrilink. This medical IoT device development project involved an innovative, portable ECG-monitoring biosensor for remote patients.
We assisted them in the establishment of a stable/optimized connection and interaction between the device and software components, such as the server portion and fast tablet-installed client application with real-time scalable ECG visualizations and many other interesting functions. ➡️ Learn more here.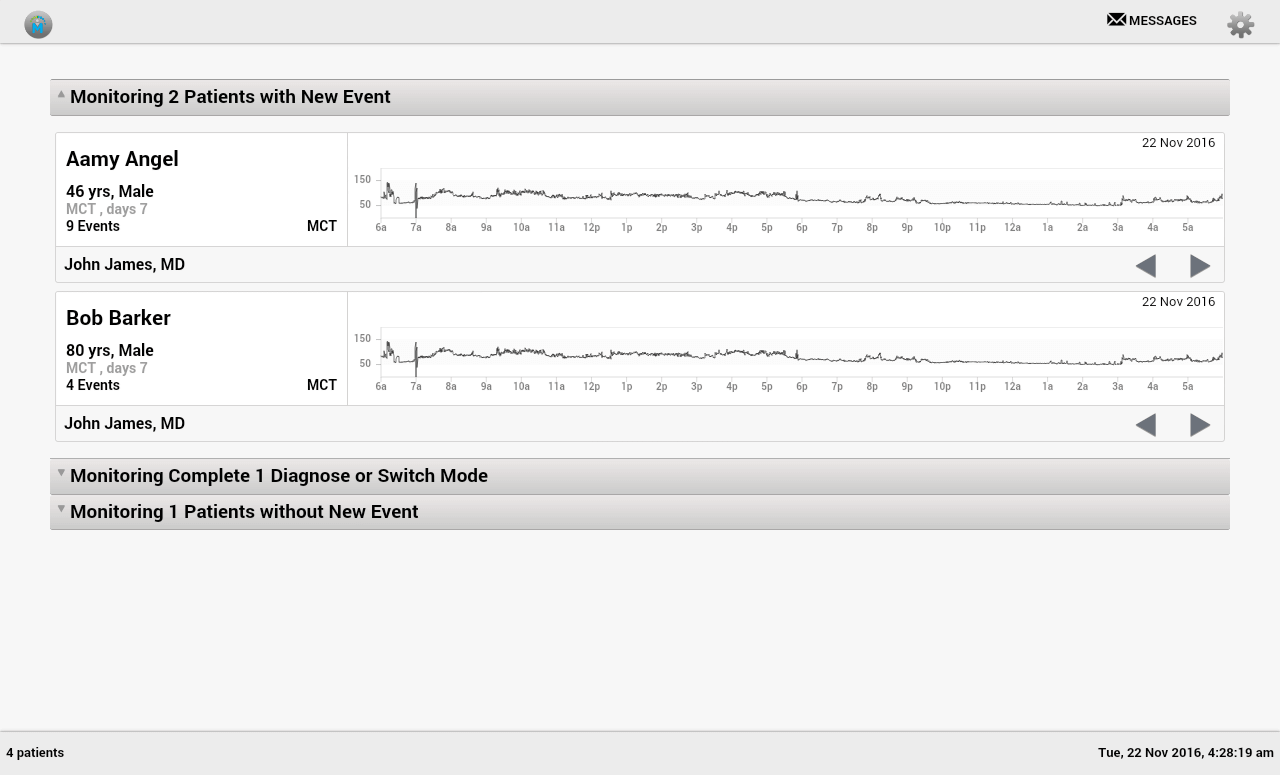 FAQ: Instructions on How to Start a Healthcare Business
What are the pros and cons of starting a healthcare startup?
The stakes are high in starting a health-tech business. If your healthcare solution is successful, you can earn a fortune, but it's still a long way to go with a lot of potential pitfalls and a high risk of bankruptcy, too. TATEEDA GLOBAL cannot guarantee your marketing, legal, or strategic success, but we can guarantee the best possible quality of the technological products we produce along with full industrial compliance in terms of medical data security.
How much money do you need for a healthcare startup?
It's necessary to have a considerable financial base to start your health-tech business or projects. As we mentioned earlier, there are a variety of ways to attract initial startup capital as well as prolonged financial funding for longer periods of time.
We can tell you that the average cost of healthcare startup product development (for a technical solution used in healthcare or biotech) is about $70,000-100,000+ depending on a wide range of factors. Contact us for more information!
What are some useful metrics for healthcare startups?
We do not provide marketing analytics or services, but we do know a thing or two about starting new businesses and projects. There can be….
Annual Revenue per Account. This depends on what your healthcare startup is all about. Is it expected to deal with one (or a few) enterprise clients (e.g. medical organizations, clinics, hospitals, and others), or is it targeting an army of smaller contributors?
Cost of Customer Acquisition. Once again, it depends on the size of the typical client you want to get (and the revenue they're estimated to bring in, on average). For example, attracting one large customer can cost you $10,000 or more.
Customer Lifetime Value. How long do you want them to stay with you? If it's a long-term sponsorship that includes continuous software maintenance, potential value can achieve tens or even several hundred thousand dollars in a time.
Customer Interest. How many potential customers contact you in a period of time, and how often? How can this number be improved?
How to start a healthcare company in the United States?
Develop a detailed business plan with your future company's mission, goals, target market, marketing strategy, financial projections, and timeframe for launching.
Decide on a legal structure for your healthcare company: for example, a limited liability company (LLC), or corporation. The most popular legal structure among healthcare companies in the U.S. is the Limited Liability Company (LLC.) Boutique medical practitioners can opt for a sole proprietorship license. Consult with a lawyer or accountant to determine which structure is best for your business.
Obtain any necessary licenses and certifications to operate a healthcare company in your state. You may need to register with state health agencies or obtain permits from regulatory bodies. A specific process of starting a healthcare business in your location must be discussed with a professional lawyer.
Determine the size of the funds you will need to start and maintain your company. Develop a plan for secure funding. To start a healthcare business you may need to find investors, apply for bank loans, or consider crowdfunding options.
Hire qualified staff, including healthcare professionals, administrative staff, and support personnel. If you want to know how to start a digital health company, consult with IT service staff providers to augment your team with health-tech developers and IT system engineers.
Develop policies and procedures to ensure that your company is operating in compliance with all healthcare-related regulations and best practices. In the United States, starting a medical business is tightly associated with HIPAA compliance for startups.
Develop a marketing strategy to promote your healthcare services to potential customers. Consider advertising, social media, and networking events to build your customer base.
What are the best future business ideas for healthcare?
Here are the top ten potential healthcare business ideas:
Telehealth services: There exists a growing demand for digital health companies and startups that provide virtual medical consultations, remote patient monitoring, and other telemedicine services.
Personalized medicine: Healthcare startups that specialize in individualized medical approaches can offer customized treatment plans and therapies matching an individual's unique genetics and other very specific health details.
Digital therapeutics: These include digital tools and apps that provide behavioral or cognitive interventions or assistance for patients to improve health outcomes or treat specific conditions.
AI-powered diagnostics: Artificial Intelligence (AI) and machine learning (ML) capabilities can be integrated into diagnostic tools and device operating systems to help healthcare professionals make more accurate diagnoses and decisions.
Wearable health technology: Companies that create wearable or adhesive devices or technologies help patients track and monitor vital signs and/or other health metrics to enable users better manage their health.
Healthcare analytics: Companies that offer high-end solutions for healthcare data analytics help healthcare organizations improve operational efficiency, reduce costs, and enhance patient outcomes.
Patient engagement platforms: These are health-tech platforms that encourage patients to take an active role in managing their health, such as via wellness tracking, education, and support practices.
Health and wellness coaching: Companies that offer personalized coaching and advice to help their clients achieve their optimal health and wellness goals.
Home healthcare services: This type of medical startup offers in-home healthcare services, including nursing, physical therapy, and other healthcare services, and helps patients receive individualized care in a more comfortable and convenient setting.
Mental health services: This category of innovative healthcare startup companies provide virtual mental health counseling and other psychological care services to patients who may not have access to traditional in-person therapy.
If you want to jump at any of these healthcare business opportunities, please contact our IT engineers and health technology consultants for a (free) deeper consultation.
Rate this article!
5 out of 5 stars (based on 1 review)