How to Build a Medical Second Opinion Telemedicine Platform
In this article, we talk about medical second opinion platform development. This type of health management solution benefits a wide array of patients who need to review or confirm their diagnoses and treatment scenarios. We'll also consider trends, technologies, and features specific to medical second-opinion software products.
Why do patients seek a second medical opinion? Unfortunately, medical mistakes are not rare these days despite the availability of precise medical testing and scanning methods. After a patient goes through a preliminary medical examination, verifies his/her symptoms, receives computed diagnostics like an MRI and/or completes certain lab tests, it's necessary to see a doctor for consultation, accurate diagnosis, and decisions about further treatment. The last steps can be the most challenging due to differing approaches to interpretation of medical results.
Different doctors can have different opinions depending on their professional experience, qualifications, skills, and other factors, and it's normal for patients to look for second, third, or even fourth opinions when it comes to rare or difficult health conditions.

According to Yale, second opinions can work for a number of patients, as they help to:

Better specify the diagnosis
Confirm or adjust symptom alleviation strategy
Improve recovery prognosis
Obtain additional expertise or advice for specific medical cases
Understand if alternative treatment methods are available
Learn about additional treatment options you may not have known about
Get a prescription for additional medical tests or procedures, if required
Change your diagnosis, if conditions suggest an inaccurate initial diagnosis.
Medical second opinion platforms are intended to support additional or alternative consultations from remote physicians and a range of healthcare providers.

Let's consider various options and aspects of designing and building this type of health management software…

Who are we? TATEEDA GLOBAL is a healthcare software company that can assist you with medical second opinion platform development. Our benefits include…

✔️ HQ in San Diego, California: onshore medical software development in a convenient time zone for North American customers.

✔️ Outstanding experience and skills in building hybrid healthcare software products with cloud, IoT, mobile, web, and desktop components.

✔️ Dedicated project managers and engineers offering personalized communications and unlimited consulting.

If you are building a custom medical second opinion platform, make sure to contact us today!
Virtual Medical Second Opinion Market Overview
The size of the medical second opinion is enormous. In fact, some estimates suggest that up to 88% of patients seek a second opinion at certain stages of their patient journey (the percentage varies according to ailment category.) When it comes to healthcare business objectives, it's safe to predict that a health-tech company, healthcare provider, or medical institution that decides to build a virtual medical second opinion platform has a high chance of hitting a gold mine!

Second opinion telemedicine solutions bridge the gap between patients and physicians on the national and even global scale. This type of software allows connection of thousands of private physicians and hospital representatives with patients looking for a second opinion.
Learn more: ➡️ Mobile Hospital App Development
The individuals assisting these patients could be volunteer medical experts providing their opinion for free or as a paid service, depending on business model and goals. A platform of this type can become a scalable medical marketplace where physicians (vendors) offer consulting services to patients seeking a second opinion on their health conditions. This type of platform will attract thousands of users and offer a wide range of options for monetization.

It's the right time to enter the medical second opinion market!
In addition, second opinion telemedicine app development doesn't require sophisticated technologies (with the exception of HIPAA compliance). Your project can be launched very quickly, as it includes conventional programming technologies used for building web and mobile applications.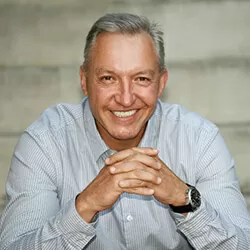 Slava Khristich
Healthtech CTO
Based in San Diego, Slava knows how to design an efficient software solution for healthcare, including IoT, Cloud, and embedded systems.
Medical Second Opinion Market Trends and Benefits
Medical second opinion market growth is expected to reach $11 billion by 2026. Previously, market capacity was estimated at around $3-4 billion in 2020, and has demonstrated explosive growth since then. The price per second opinion case falls between $1,800-2,500+ USD, according to American providers.
In 2017, a study showed that 21% of patients who sought a second opinion at the Mayo Clinic left with a completely new diagnosis, and 66% were deemed partly correct, but refined or redefined by the second doctor.

Yale School of Medicine
This industry is growing due to multiple factors: the overall growth of telemedicine; the COVID-19 pandemic, which gave a rapid boost to telemedicine technologies; the development of legislation and healthcare programs covering this type of service; and more.
For healthcare startups, it's a great time to join the industry and grow a presence in the medical second opinion software market.
Here are a few of the major medical second opinion market trends that will contribute to stable, long-term industry development:

📈 The aging population will contribute to see increases in specific diseases and treatments, including chronic joint pain and oncology. These are some of the most difficult patient groups, requiring a second medical opinion more frequently than others. Learn more: ➡️ How to Develop an Elder Care Mobile App
For example, a higher number of elderly patients require specific orthopedic surgeries like joint replacement. According to studies, a qualified second opinion can significantly affect or support initial medical decisions for knee arthroplasty, for example. This type of medical service is in extremely high demand, and helps many patients.

📈 Cross-border sharing of medical expertise. Different territories and jurisdictions may experience unequal access to skilled healthcare specialists. If local health systems lack medical expertise, specialties, and clinical capability in certain areas, people suffering from severe or rare health conditions will benefit greatly from addressing their health issues with medical experts remotely.

📈 Better access to the Internet across the globe. Thanks to StarLink and other innovative telecommunication technologies, more people across the globe can now access medical second opinion platforms and share their DICOM data with online medical specialists through high-speed web channels. Learn more: ➡️ Healthcare Data Visualization

📈 New disease specifications and treatment plans keep coming. Medical science is never at a standstill. In the 21st century, more and more medical knowledge is being accumulated, which allows physicians to refine previously vague diagnoses into more specific ones. Specific health conditions are also being discovered and distinguished from others, including rare diseases that were previously overlooked, misdiagnosed, and/or miscategorized.

📈 Better choices for rare disease patients. More than 25 million Americans have been diagnosed with a rare disease, and many of them have made no significant progress in treatment because they lack access to a qualified medical second opinion in their locations. Access to this type of service will increase their chances of receiving adequate medical care.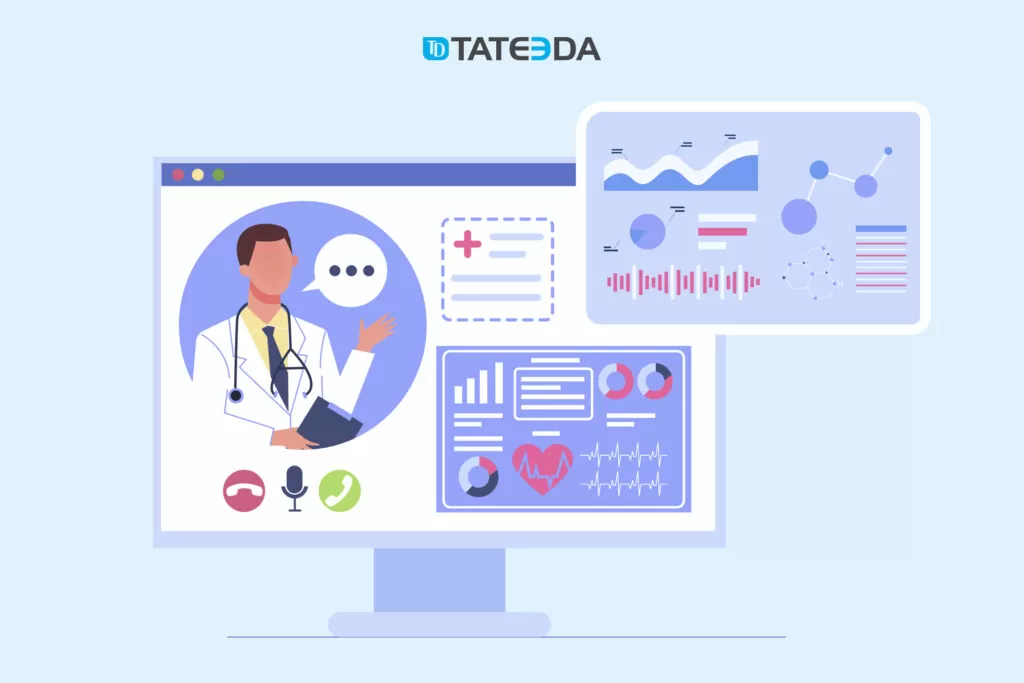 Learn more: ➡️ Health Insurance App Development Guide
Virtual Medical Second Opinion Platform Features to Consider
Before you decide to create a medical second opinion telemedicine app and/or web portal, it's necessary to outline the most important features of your platform. Let's check out some of the major functions specific to medical second opinion systems….
Patient Registration
One major user group is patients seeking a second opinion on a medical diagnosis. A patient management portal includes mobile and/or web-based applications allowing patients to…

Introduce and register themselves on a virtual medical second opinion platform (which requires personal authentication).
Upload, share, and access their personal data and medical details, including MRI scans, lab tests, and other medical documents.
This functionality includes PHI (protected health information) like personal and medical data, recording, transmission, and storage, which requires HIPAA compliance and secure data communication.
Physician Registration
Physicians and other medical specialists should be able to represent themselves and add specific medical qualifications, including:

Name, credentials, and essential professional details
Medical specialty and experience level
The healthcare organization they represent
Professional focus and interests
Pricing of services, payment options, and other financial details.
Patient Portal for Image & Document Sharing
There should be a cloud-based protected solution for file management including heavyweight files like medical scans, X-rays, MRIs, ultrasounds, and more. These records should be protected against an array of cyber threats and malfunctions, and should be accompanied by a convenient user interface and comprehensive software dialogs.

At TATEEDA GLOBAL, we are experts in cloud technology, and we offer optimal solutions for developing and maintaining patient portals for image-sharing. If you need free consulting services for hybrid cloud and multi-cloud platforms and/or options for second-opinion telemedicine app development, contact us.

Custom Healthcare Solutions
See how we can engineer healthcare software, validate your ideas, and manage project costs for you.

Video & Chat Features
There are different options for telecommunication between patients and physicians, including video, chat, and correspondence opinions sent to the patient without direct contact. All of these channels can be implemented into one system. Patients and physicians can choose the best way to communicate with each other according to time zone and medical condition. Sometimes, it's enough to publish a second opinion through a protected self-service patient portal with the physician's written conclusion, but at other times, personal feedback is required for questions and answers.
Read also: ➡️ Mental Health Therapist App Development
Credit Card Integration
Medical second opinion platforms can work with different financial models like commission-based remuneration fulfilled by immediate credit card payment, paid plans covered by healthcare insurance, and/or free services provided by volunteer medical experts. It's possible to implement a number of different payment options, including…

Protected payment gateways for patients paying online
Insurance document submission for covered patients
Physician accounts and bank details allowing medical experts to receive commission and withdraw funds as required.
Read also: ➡️ Medical Software Design and How to Build It: The Complete Guide
Medical Second Opinion App Tech Stack
Medical second-opinion platform development can be a tricky business. The specific stack of technologies depends on your project's paradigm. At TATEEDA GLOBAL, we are experienced in building complex hybrid systems involving mobile, desktop, and web-based components. If you want to build really efficient medical second opinion software, you need to consider the following tech…
Learn more: ➡️ How to Build an MVP for a Healthcare Product
High-level Engineering for Medical Second Opinion Software
Everything starts with design, and a medical second opinion platform is no exception. Expertise in software engineering, UI/UX design, security architecture, DevOps, and project management are superior for building efficient platforms. At TATEEDA GLOBAL, you'll find a full spectrum of skills and expertise for full-stack development of your second opinion software platform.
Back-end Technologies for Medical Second Opinion Systems
This layer includes Cloud-backed data transactions of all types. Building a cost-efficient Cloud will lend great capability to your second opinion platform in terms of operating and storing large amounts of medical data, including tools for healthcare data mining. Cloud solutions are secure yet complicated, and require the high level of skill and experience found in TATEEDA GLOBAL's team. Our Cloud development spectrum encompasses Azure, AWS, Digital Ocean, and Google; or, alternatively, an affordable mix/multi-cloud concept for smooth performance of your medical second opinion portal. Our software developers are experienced in C#, SQL, and other programming languages important for back-end systems. Contact us today to learn more!
Web and Mobile Development for Medical Second Opinion Applications
To develop a sophisticated custom online second-opinion solution, you'll need to combine web-based and mobile application development to ensure comfortable access for a wide group of patients and physicians. This includes the following tasks…
Implement biometric authentication options
Build convenient user interfaces for patients and doctors
Provide users with the ability to access their medical data through multiple platforms (tablet, mobile phone, etc.)
Set secure data transmission channels that allow the movement of medical data in an encrypted, protected manner.
Our specialists of TATEEDA GLOBAL are skilled in Angular, React, Vue, Node.js, and Core JavaScript, meaning that we can effortlessly develop a fast, responsive web-based UI for your second-opinion platform project. Be sure to contact us for more information!
Delivered Healthcare Software Portfolio
The leading American healthcare companies benefit from working with us.

Medical Second Opinion Regulations
When you decide to develop a custom online second-opinion solution, it's crucial to respect HIPAA and other local medical data-protection regulations. Here are a few more key factors with which your system will need to comply…
#1. Basic design principles for software security
SDLC workflow
Software development principles
Software and middleware configurations
Breach prevention strategy, and many more.
Learn more: ➡️ The growing importance of software-development security.
#2. HIPAA Compliance
HIPAA requirements involve encrypted, EDI-approved data transactions, role-based user access, and other essential elements of hacker-proof systems in healthcare. Key regulations include:
The HIPAA Privacy Rule (2003)
The HIPAA Security Rule
HITECH Act (2009)
Learn more: ➡️ How custom healthcare software Is developed for secure HIPAA compliance.
#3. Team Compliance
Identify the necessary skills and expertise
Organize your team according to the highest managerial standards
Employ the right software development professionals
Adopt the best data security practices.
Learn more: ➡️ How to find and hire healthcare software developers for your medical projects.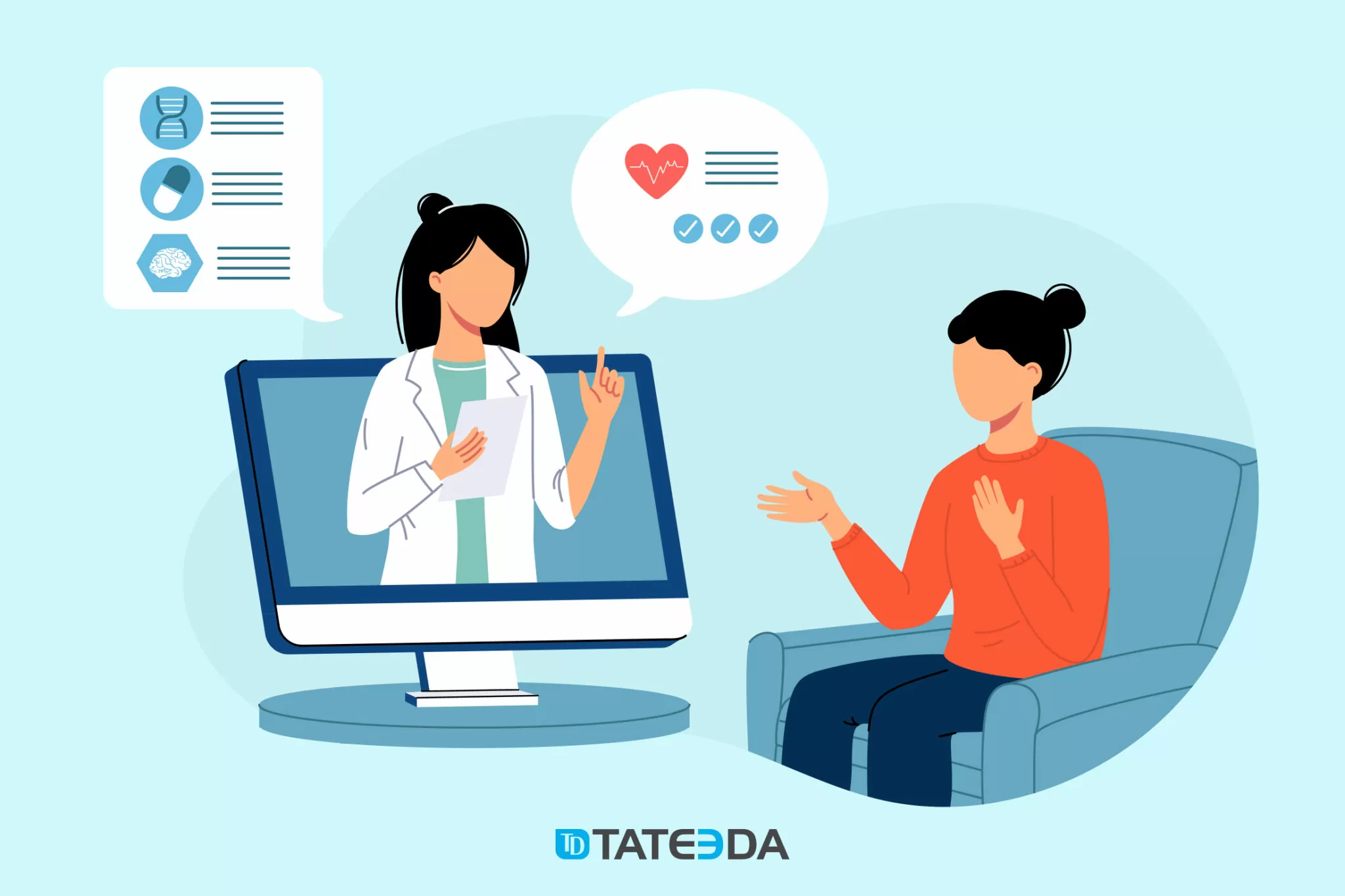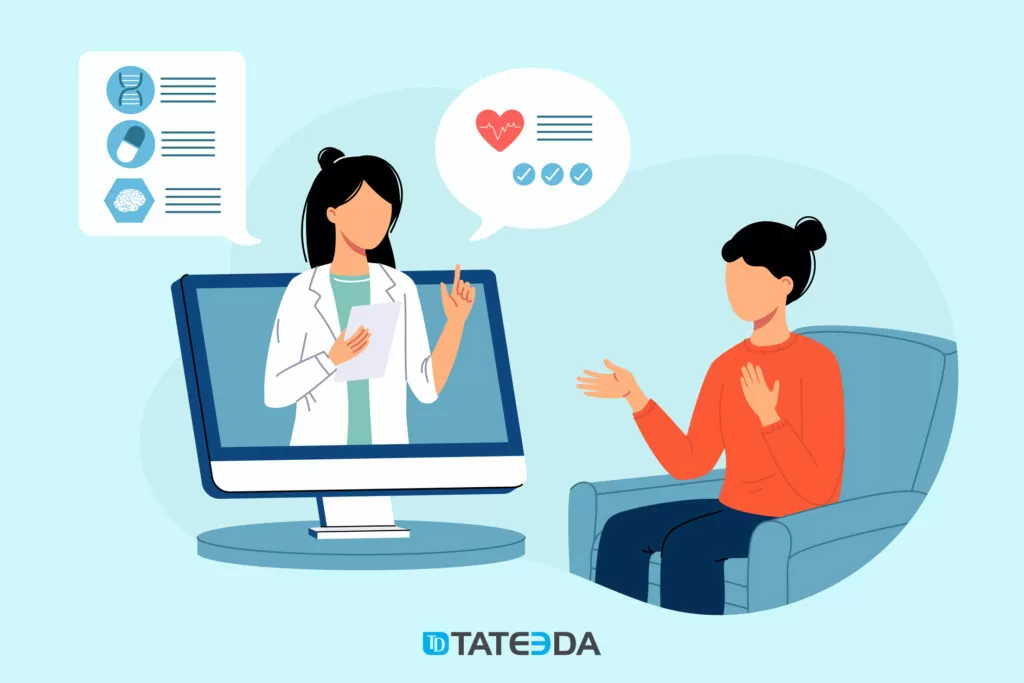 #4. Fundamentals of Mobile Application Architecture
Sustainability
Maintainability and manageability
Reusability
Testability
Security
Performance.
Learn more: ➡️ Fundamentals of mobile application architecture.

Overall recommendations: ➡️ The Advanced Guide to Custom Healthcare Software Development for 2022 (FAQ).

Build a Custom Medical Second Opinion Platform with TATEEDA GLOBAL
As a U.S.-based custom telemedicine software development company, TATEEDA GLOBAL treats Protected Health Information (PHI) very seriously. Compliance with critical healthcare standards is paramount, and we have medical software experts ready to reinforce your medical second opinion telemedicine platform development.

We offer:

Full-cycle development of healthcare-related software systems
Medical software project assistance, augmentation, and product testing
Long-term medical software maintenance services
Affordable project costs, thanks to our R&D branch in Ukraine
Personalized connection with our project manager HQ in San Diego, CA
Vast onsite experience with U.S.-based IoT, healthcare, biotech, and pharma companies
Fast team deployment—within 48-72 hours
Contact TATEEDA GLOBAL today and outsource your medical second-opinion solution development to us!