How to Find and Hire Healthcare Software Developers for Your Medical Projects
Although the global software market is overheated and saturated with myriad companies and individuals offering IT outsourcing services, it's still very hard to find medical software developers with proper qualifications and sufficient experience in the specifics of the American healthcare industry.

In this article, we'll discuss how to find and hire healthcare developers in the context of U.S. healthcare to efficiently alleviate the costs of medical software development.
There is a saying that the Internet and modern technology have turned the world into one big—not a village—one big co-working space!
It's still exciting how you can chat with a person from Ukraine or Argentina as if they were sitting at the next desk to you instead of several thousand miles away.
Virtual shrinking of distances has encouraged businesses to create multi-national teams that include talent from other continents and cultures without physical relocation. The U.S. healthcare sector is no exception, despite its conservative approach to adopting new business practices: for example, medical IT outsourcing.

It's highly rational…

If you're looking for a skilled healthcare developer, you shouldn't limit yourself to the boundaries of your city, state, or even the whole country. Now, the ENTIRE WORLD is your job market, with millions of software developers in healthcare available for hire!

However: The wider the pool of healthcare software developers, the harder it is to find and choose the right one.
This article will support your decision-making process in the context of choosing a software developer in healthcare and/or hiring an IT outsourcing partner for your upcoming or existing health tech projects…
Who are we?
We are TATEEDA GLOBAL, experts in custom healthcare software development for U.S.-based healthcare organizations. We offer a wide spectrum of IT services, including full-cycle medical and IoT software system development and project augmentation.
NOTE: How can you find medical app developers? For a quick answer, contact us for a free consultation. Otherwise, keep reading and learn about the key factors to consider when hiring healthcare developers…
The 4 Key Factors to Consider When Hiring Healthcare Software Developers
When a healthcare provider searches for a healthcare app development company, a number of crucial factors must be taken into account. Before checking them out, let's identify the features of two basic hire models: the traditional way of hiring in-house developers as opposed to hiring outsourced staff and services.
FACTOR ZERO: Outsourcing vs. In-house Team
Here are a few key advantages and disadvantages of the classic staff outsourcing model vs. in-house healthcare IT specialists…

| | | |
| --- | --- | --- |
| Factor | In-house IT Team | IT Outsourcing in Healthcare |
| Cost | High: painful administrative overhead, including taxes, work benefits, sick leave, and much more. | From low to moderate (considerably lower administrative costs.) |
| Dedication | Highly focused on your medical business models, specifics, and project expectations. | Lack of dedication and interest: insufficient time to delve deeply into your medical business specifics. |
| Competition | Challenging: high risk of developers being headhunted away by competitors. | Acceptable: Multiple IT service providers compete with each other to partner with your healthcare company. |
| Team spirit | Higher morale: no time zone issue, more personal interaction, fewer cultural barriers, availability for team-building, etc. | Personal interactions are limited: Plenty of barriers must be overcome (time zone issues, language barrier, work ethic, etc.) |
| Talent pool | Limited to local talent found in your city or state. | No limitations: The entire world is at your service! |
Regardless of the model you choose, you'll still have to deal with downsides…

Are there any models that combine the best features and benefits of both while keeping downsides to a minimum?

The answer is YES…

This model is sometimes called project/staff augmentation, or managed IT services.
This involves having a distant in-house IT team (at a much more affordable cost), but only for long as you need it (with no administrative overhead). Interested in learning more?

At TATEEDA GLOBAL, we're masters of team and project augmentation services. We are a software development company from San Diego and have deep experience collaborating with U.S.-based healthcare providers, startups, and mature companies. If you are interested in acquiring a long-term IT partner that can help you develop or improve your medical software systems, contact us for a free consultation!

Learn more about the benefits of project augmentation and similar services we provide:

FACTOR #1: Healthcare Software Developer Location
The world is huge…and myriad distant locations can be classified as onshore, offshore, and nearshore destinations for software-development outsourcing.

Onshore refers to outsourcing your healthcare projects to providers who are citizens of your own country. If we speak of onshore IT outsourcing in the United States, this option is expected to be the most reliable in a legal and cultural sense, yet it is also the most expensive.
Offshore means outsourcing your medical software development to distant countries, which can appear pretty different in terms of culture, language, jurisdiction, time zones, etc. This option can be comparably cheap, yet it's far too risky in comparison to onshore development.
Nearshore IT outsourcing is about delegating your medical software projects to countries or locations that lie within reasonable geographical proximity and are not significantly different in the cultural or business sense. This option can be considered the most balanced in the context of cost affordability vs. downsides.
Read also: The 7 Best Healthcare Software Development Companies in California for 2022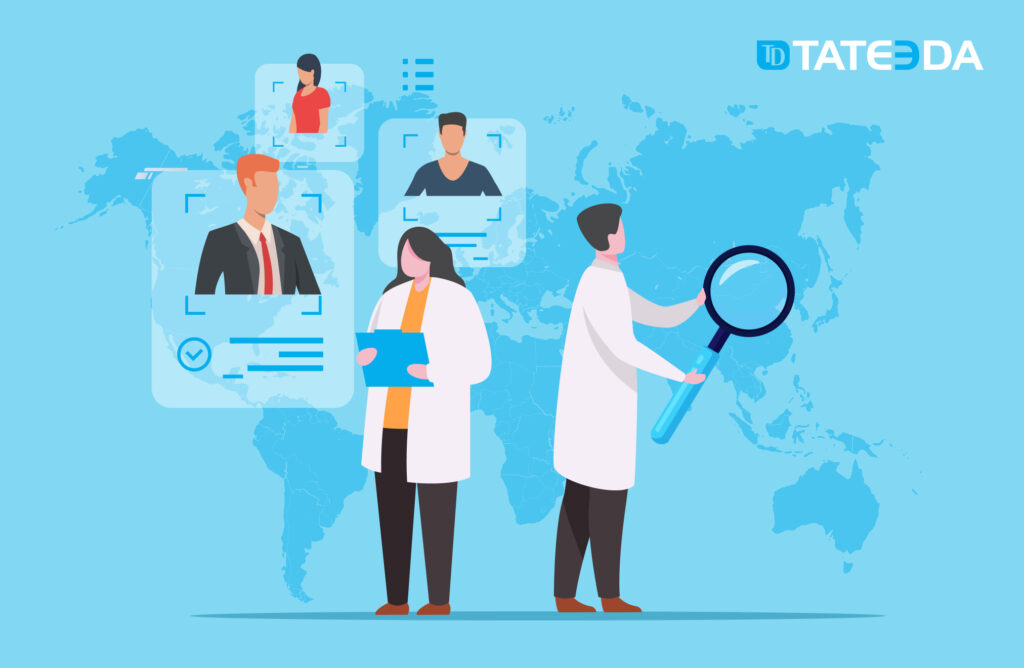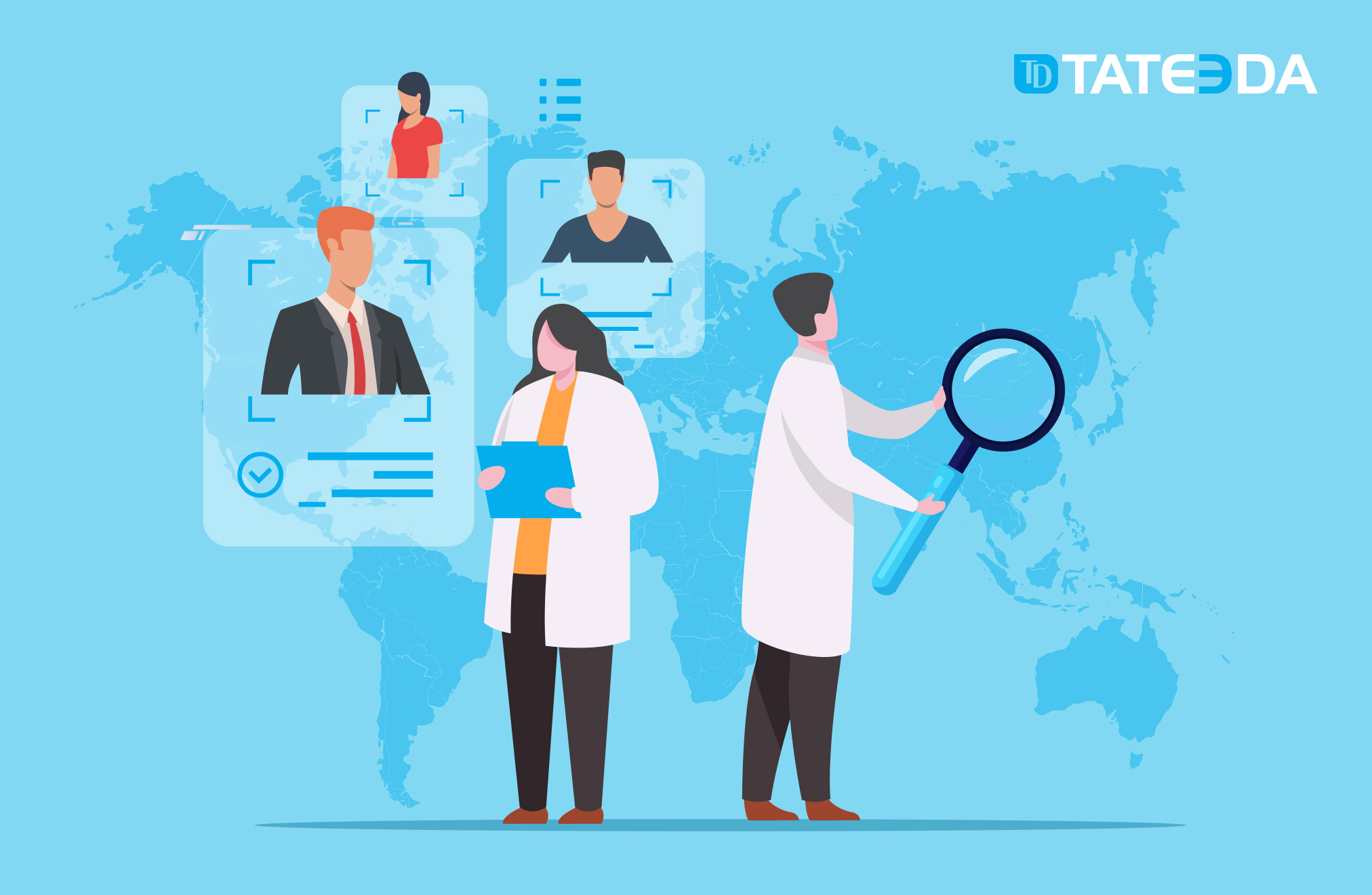 What if we told you that we can combine the best qualities of all these options without the risk?

TATEEDA GLOBAL is a perfect example of this winning combination. We are an onshore medical software development company with many benefits specific to nearshore/offshore development models.

How we manage to achieve it: Our HQ team is located in San Diego, California, so you can continuously stay in touch with a dedicated U.S.-based project manager and other business specialists without time-zone or legal issues, or any other difficulties.

At the same time, our remote R&D office in Ukraine and other Eastern European locations helps us manage the project costs for you.

Interested in medical project outsourcing? Feel free to contact us today!
FACTOR #2: Healthcare Software Developer Rates
What about hourly rates? Social standards and income levels can vary widely according to location and country. While the United States and other developed countries feature the highest software development hourly rates, other parts of the world, like Eastern Europe, offer plenty of cost-efficient opportunities for software development projects.

Another important factor affecting the hourly rates is the classification of the software product to be developed. Hiring developers for professional-grade medical software will cost you more than hiring medical app developers for the needs of consumer-grade projects.

Let's check the average rates for medical app developers from region to region. Please NOTE that the following figures are just rough estimates provided for your information.

| | |
| --- | --- |
| Region | Average healthcare software development hourly rates |
| North America | $100-200+ |
| Latin America | $30-50 |
| Eastern Europe | $40-60 |
| Asia Pacific | $20-30 |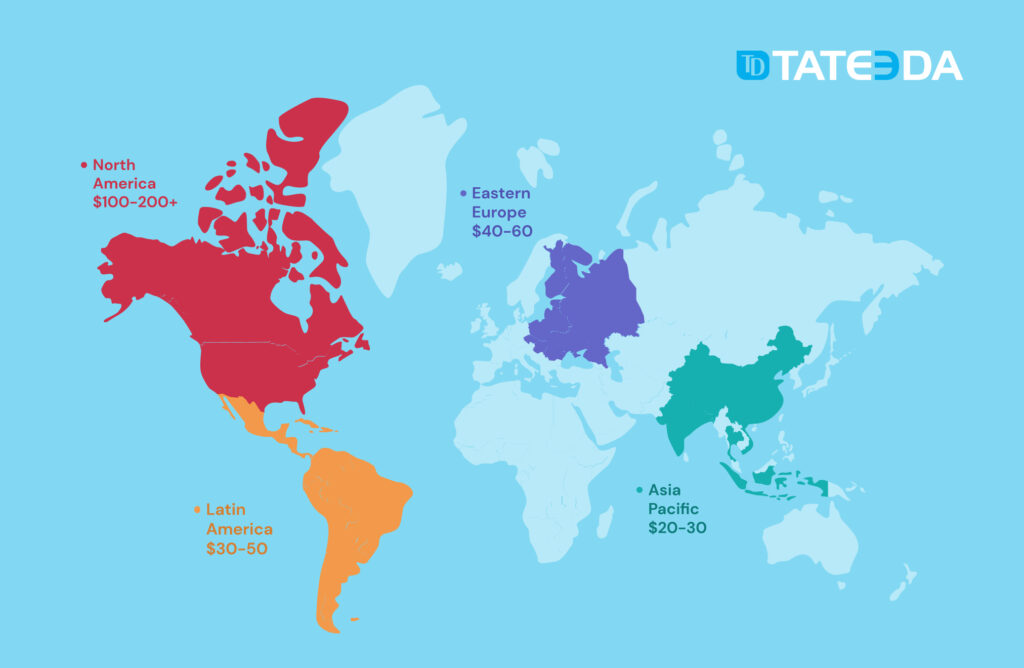 Learn more: The 7 Best Software Developers in San Diego, California
FACTOR #3: Healthcare Software Developer Skills and Experience
There is great diversity in the concepts, purposes, goals, and ideas behind medical and healthcare software projects.

For this reason, different combinations, layers, and technological configurations are required for each specific solution. This is called a project technology stack and should be specified by qualified software engineers.

With that said, it's necessary to point out that healthcare software developers can specialize in a wide range of technology stacks and software platforms:

front-end/back-end programmers (web-based medical project technologies used for patient and/or medical employee portal development)
different frameworks and programming languages
mobile (Android, iOS, Windows Mobile, etc.) development skills used in mHealth project development
desktop and server application programming
specific skills, like IoT-based and AI integrations, or embedded programming skills for medical devices
Learn more: Mobile app software development service in San Diego, California
SUMMARY: How to hire a healthcare development team or individual
When you're looking for a healthcare developer, it's important to consider the following professional criteria:
proven track of success in delivering healthcare software projects
technology stack (should fit the specifications of your project)
acceptable business cooperation framework (according to the legal requirements of your project)
managerial approaches and styles (for example, project management methodologies used)
testimonials from previous and/or current clients
a good understanding of HIPAA-backed software requirements.
The golden rule is…

Pay attention to software engineers with considerable expertise and knowledge in the healthcare business beyond coding. 👇
Slava Khristich
Healthtech CTO
Based in San Diego, Slava knows how to design an efficient software solution for healthcare, including IoT, Cloud, and embedded systems.
TATEEDA GLOBAL: What about our project portfolio and experience?
TATEEDA GLOBAL has a long and successful history of collaboration with U.S.-based healthcare companies and startups. We have senior resources skilled in IoT, embedded programming, web-based and mobile development, and much more.

Thanks to our strong HIPAA compliance, our long-term clients include AYA Healthcare and VisionTree. We always meet client deadlines and other requirements due to the efficient Agile methodology we employ.

You can review some of our medical software projects in more detail here:

Where to Find Healthcare Software Experts? The Top Popular Platforms and Methods
Where is the best place to find healthcare developers?
There is no single direction to pursue, but many efficient platforms can be successfully used for finding individual healthcare-focused software developers and/or custom software development companies, depending on your interest.

So, where should you look to find medical app developers for your medical organization or company?
Upwork or Freelancer Platforms
If you need healthcare app developers for hire on a freelance or task basis, gig platforms can be the right place to start. Thousands of freelance developers from all around the world are available to pick up your software development task.

How to use them? If your company has an experienced CTO capable of formulating and delegating software development tasks, talent found on Upwork or Freelancer can be used episodically to cover project gaps. However, these options are not well-suited to complex or long-term medical software projects.

Advantage: Easy to set up and find a freelance developer for a small task.

Disadvantage: Doubtful healthcare knowledge/qualifications and poor HIPAA compliance among this type of software talent. The best performers represented here are not really that cheap, and are usually overloaded with client tasks. As a result, work quality and deadlines can be a concern.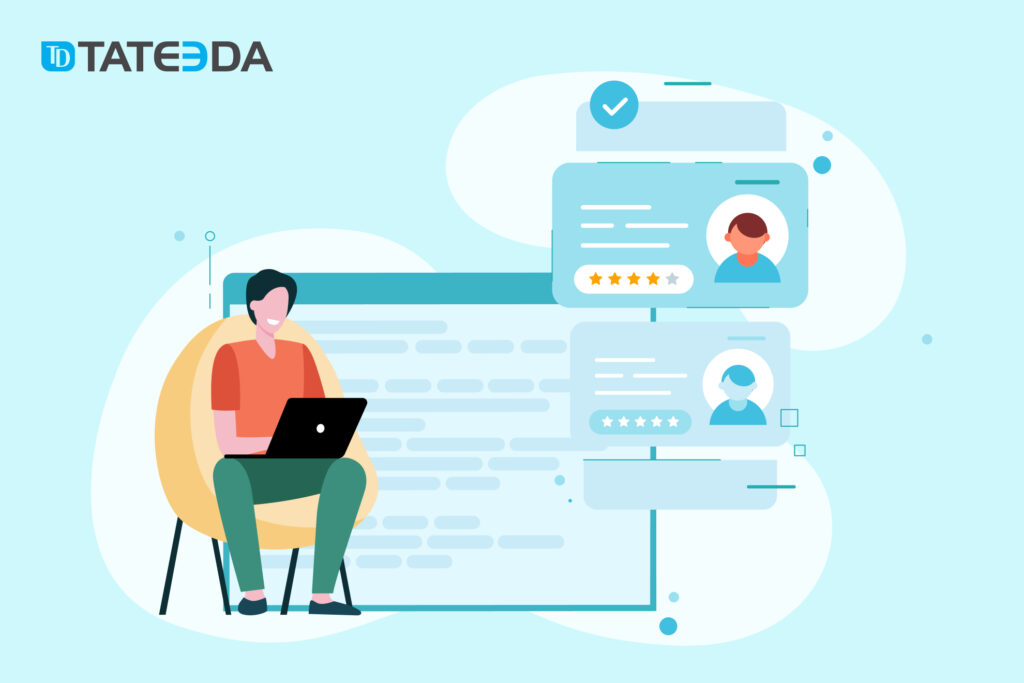 Clutch and GoodFirms
These platforms are the right places if you're searching for healthcare app development companies. They offer thousands of verified IT company profiles in different categories, with project references and client testimonials so it's easy to identify a pool of companies who specialize in healthcare app development and have sufficient expertise in the U.S. healthcare market.

Check out our profiles and client testimonials:
How to use them? If you need to build a custom medical software solution on a turnkey basis, the companies represented on Clutch and GoodFirms are right for you.

Advantage: These websites will help you find a suitable team of IT professionals based on a variety of inputs and filters, so you can partner with the best IT outsourcing providers out there.

Disadvantage: Unfortunately, some of the software companies represented on Clutch or GoodFirms are agencies, not companies with their own staff (despite pretending that they have full-cycle teams). Instead, they are going to re-outsource your projects to freelancers and other temporary employees, so it's very possible that they'll violate HIPAA requirements.
GOOGLE: How to Find Healthcare Programmers for Hire via Search Engine?
Yep, you can just google something like how to find a healthcare developer and get multiple search results pages with dozens of company websites. This method will show you the most SEM-active and search-engine-optimized websites in the top search positions. Unfortunately, this doesn't guarantee that you'll find really good healthcare software developers behind the pumped-up websites you find on your first try.
How to use it? Go through a multitude of options (read up to 5 search results pages), paying proper attention to every factor and aspect mentioned in the previous section of this article.

Advantage: Maximum choice and freedom for your search effort.

Disadvantage: A lot of research work must be done prior to selecting the best web development company. You may combine this method with checking Clutch and GoodFirms profiles for additional information.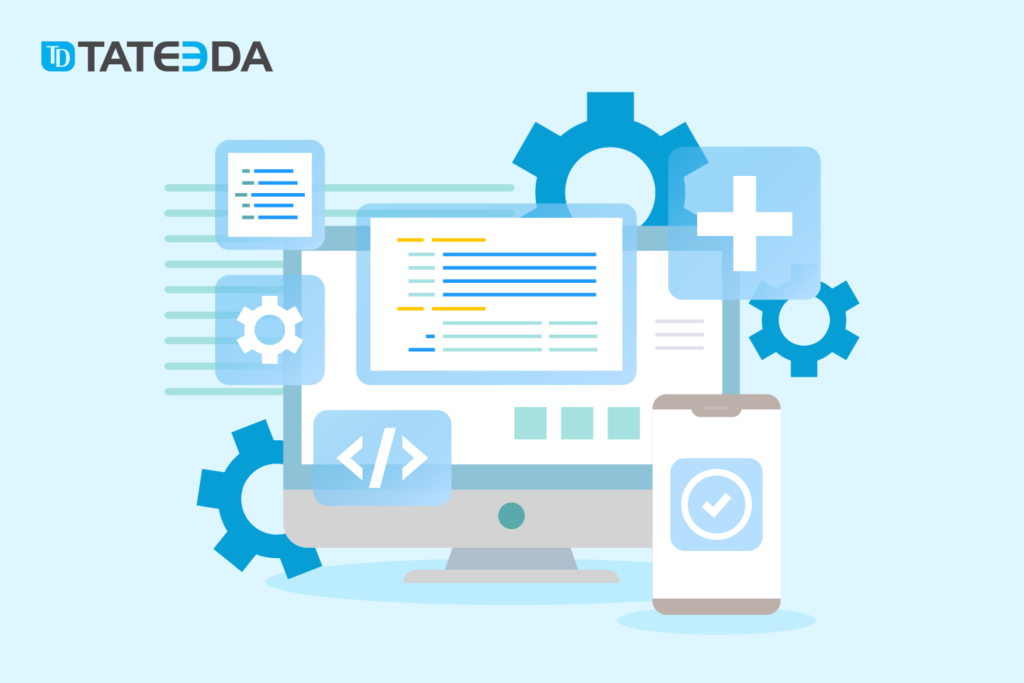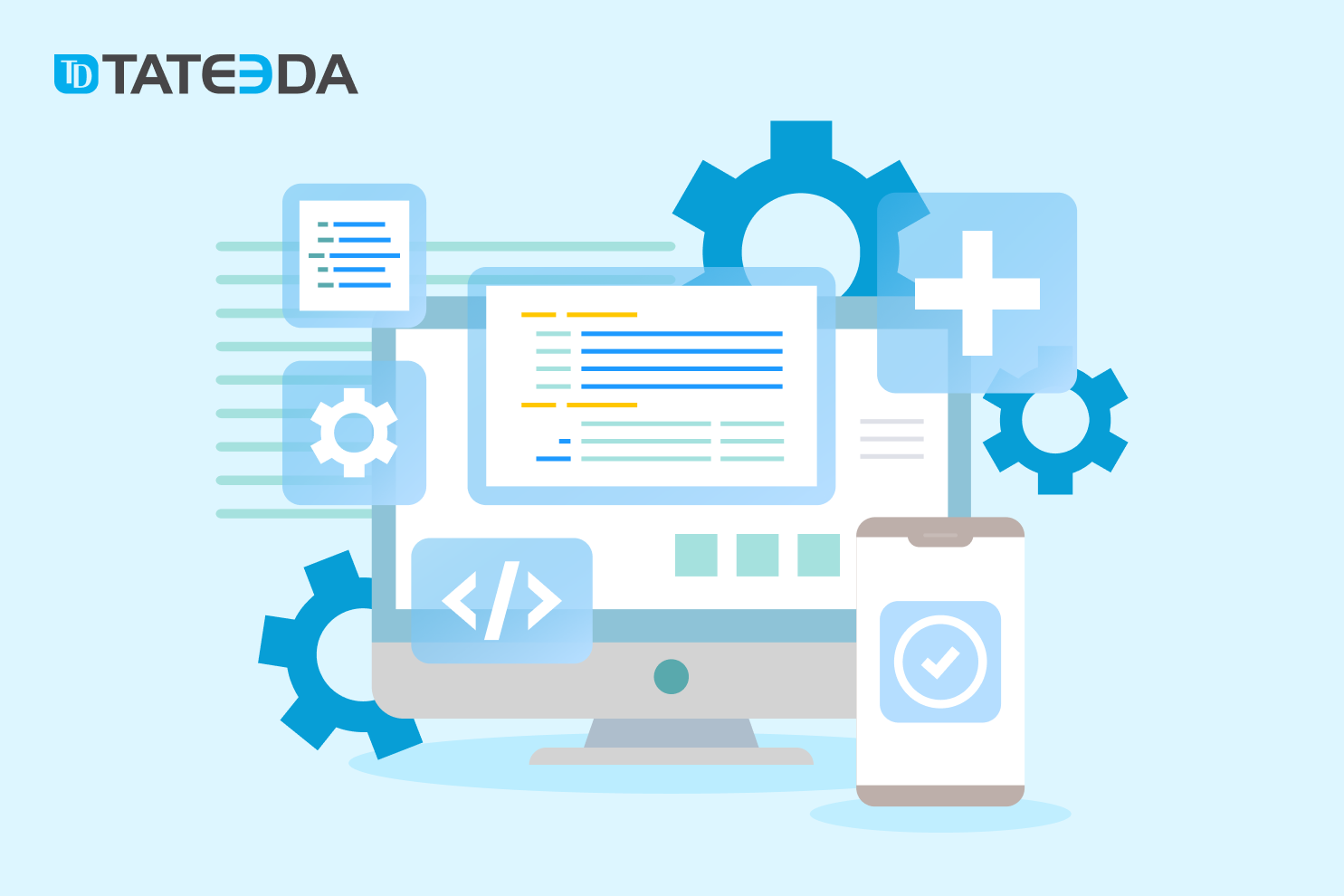 How to Hire Healthcare Software Developers
Once you have identified the key factors and most efficient ways to find and select a healthcare software developer (or medical software development team), it's time to learn how to finally approach and hire healthcare app developers.
Step #1. Set Project Goals and Requirements
Before you contact a healthcare development company or expert, you need to have a well-developed idea of what you want to achieve. It's a good idea to consider and follow these software design stages and recommendations, or at least find a software company or expert who can lead you through them.
Step #2. Do Your Best to Prepare Your Project "Homework"
Approaching an IT vendor or software development company takes serious preparation on the client side. You should have at least a preliminary project plan that you can rely on during negotiations. This will save plenty of time and effort.

Avoid common pitfalls when choosing a healthcare software developer:

Avoid opting for the cheapest healthcare software development company/vendor on the market. Basically, do not allow price to be the major decision-making factor.
Make sure you conduct thorough background research and have sufficient evidence that you are dealing with competent medical software development professionals (unfortunately, there are a lot of fake IT agencies that pretend to be experts in every single field).
Identify the technical skills necessary for healthcare software developers to execute your project. With this information, you can move on to preparing specific interview questions based on at least minimally formulated technical requirements or a workable project vision.
Custom Healthcare Solutions
See how we can engineer healthcare software, validate your ideas, and manage project costs for you.
Step #3. Look for Healthcare Software Developer Candidates and/or Vendors
Use the research methods and selection factors explained in the previous sections to find appropriate medical software developers:

Step #4. Ask for a Software Development Quote
Contact companies or individual developers to learn more about their rates, and ask for an estimate for your project. Be ready for pushy sales tactics that can be used against you. Focus on the points that are crucially important for you. For example, if you represent a U.S. healthcare organization, demand that the vendor guarantee their deep knowledge and compliance with HIPAA. IMPORTANT: Not all healthcare software apps and products need to comply with HIPAA.
Step #5. Prepare and Conduct an Interview with a Candidate
Once you have one or several candidates (the same approach works for IT vendors and outsourcing companies), schedule interviews with them. It will be necessary to write down and address all of your questions to verify that they have sufficient competency and skills to carry out your healthcare project at the highest possible level.
At this phase, it's highly recommended that you involve an experienced CTO for technical screening, consultation, and alleviation of technical issues. There are so many technical points to discuss: technical skills, knowledge of efficient software design principles, and so on.
Step #6. Sign a Contract and Non-disclosure Agreement
Engage legal consultants to sign a partnership agreement or employment contract that includes an NDA. The latter is necessary to comply with HIPAA requirements. In addition, it's obligatory to discuss payment terms and conditions and regulate property rights.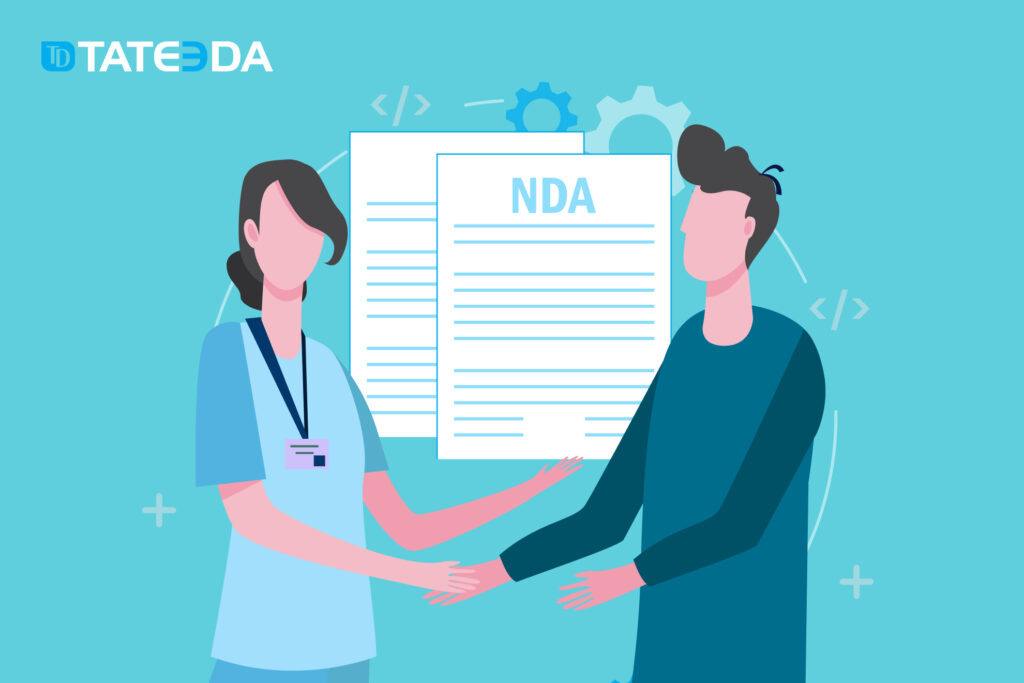 Guidelines to Follow after Hiring Healthcare Software Development Experts
After you have successfully located and hired healthcare software experts, you'll need to follow best practices in order to manage them most effectively.
Establish Effective Communication
Make sure all your project objectives and priorities are well understood and agreed upon with your medical software development partners:

Establish a routine of two-way communication
Schedule regular status calls to control the execution of tasks
Ask for feedback on any issues or hurdles the team is facing
Engage a qualified CTO or project manager capable of interpreting these communications and ensuring appropriate response.
At TATEEDA GLOBAL, we offer clear and efficient communication with our clients. Once you hire us, you'll get a dedicated project manager who is always open to communication and reports directly to you.

Our developers and other team members have exceptional soft skills and are capable of seamlessly integrating into your existing team. Contact us to learn more!
Build Trust and Confidence
It's important to introduce newly hired developers to secure medical software development principles while making sure that all onboarding procedures are properly executed. Any potential flaws or security gaps should be eliminated, so no data breach can happen in the process of healthcare software development or afterward. Make sure there is a manager (usually a CTO or CIO) responsible for NDA compliance monitoring and other associated tasks.
At TATEEDA GLOBAL, we consistently adhere to the best practices of secure SDLC, and we deeply respect the terms of the NDA agreements we sign with our clients.
We operate under the jurisdiction of the State of California. All HIPAA-sensitive matters are our utmost priority!
Delivered Healthcare Software Portfolio
The leading American healthcare companies benefit from working with us.
In Conclusion
Skilled healthcare IT specialists are in high demand by modern healthcare organizations in the United States.
If you need a professional IT team to partner with you on your healthcare software project development and/or augmentation services, TATEEDA GLOBAL is here for you!
We offer:
Full-cycle development of healthcare-related software systems
Medical software project assistance, augmentation, and product testing
Long-term medical software maintenance services
Affordable project costs, thanks to our R&D branch in Ukraine
Personalized connection with our project manager HQ in San Diego, CA
Vast onsite experience with U.S.-based IoT, healthcare, biotech development, and pharma companies
Fast team deployment—within 48-72 hours
Contact TATEEDA GLOBAL today to outsource your software development to us!