The Complete Guide to Healthcare IT Staff Augmentation in the United States [2023]
In this article, we'll talk about healthcare IT staff augmentation: its benefits, goals, and associated risks. We'll learn why this phenomenon matters, and why outstaffing models for healthcare are becoming more popular with American medical professionals and health-tech companies.
Budget constraints
Persistent post-Covid pandemic consequences
Medical workforce crisis.
These are only a small part of the problems faced by the healthcare system in the United States.

Should we ask IT specialists to provide more healthcare automation solutions to help us with every issue on the list? Maybe…

The medical staffing shortage can be addressed with the help of IoT-based automation. This includes automated health-monitoring systems, automated medicine-injection systems, automated defibrillation devices, and more, all of which can help mitigate critical conditions when there's a deficit in nursing staff. (As we know, the shortage of medical specialists is only going to worsen with the growing number of potential patients.)

COVID-19 constraints have taught us that all other pandemic situations, like seasonal flu outbreaks, can be managed with the help of telemedicine solutions of different types: remote ECG-monitoring software, remote blood pressure/chemistry monitoring tools, telepsychiatry solutions, and many others. These solutions can also help physicians observe more patients at one time.

Narrow budget constraints are another problem to deal with. Everyone knows healthcare IT solutions are not cheap! The good news is that budgetary constraints can be managed with the help of healthcare IT staff augmentation. As an example of a successful staff augmentation strategy, we'd like to mention our clients, AYA Healthcare. For AYA, we delegated a team of 10+ skilled programmers and QA specialists to reinforce their software development projects. Learn more from this case study ⇒

Who are we? TATEEDA GLOBAL is a medical software development company that can help you with IT staff augmentation in healthcare, biotech, IoMT, pharma, and medical projects.

We have vast experience with U.S. medical startups and companies: biomedical solutions, lab automation, pharmacy management, medical staff management, remote patient monitoring, and many other systems. Check out our portfolio ⇒

If you are interested in healthcare IT staff augmentation services, consider us:

✔️ We are a San Diego, California software company with local project experts and software engineers available for personalized communications and technical consulting.

✔️ We offer a convenient time zone for North American clients, dedicated project managers, and favorable project rates, thanks to our well-organized R&D branch in Ukraine and other countries.

✔️ We are open for free tech consulting. Do you need expert advice on technologies for your medical software development? Please reach out to our medical software engineers today ⇒
What Is IT Staff Augmentation in the U.S. Healthcare Industry?
This is a specific outstaffing model that can help American healthcare providers and health-tech companies enhance their IT outsourcing strategies with a minimum of trade-offs (i.e., NO compromises on quality and security.) When it comes to IT staff augmentation in digital healthcare, the major takeaways are:

TATEEDA GLOBAL is different from the classic model of IT outsourcing services, and we are free of its vivid downsides (e.g., poor project engagement and insufficient dedication on the part of outside vendors.)
Our IT healthcare staff augmentation model can render benefits specific to in-house IT teams but without the higher administrative costs normally incurred by the long-term employment of software developers and other health-tech specialists.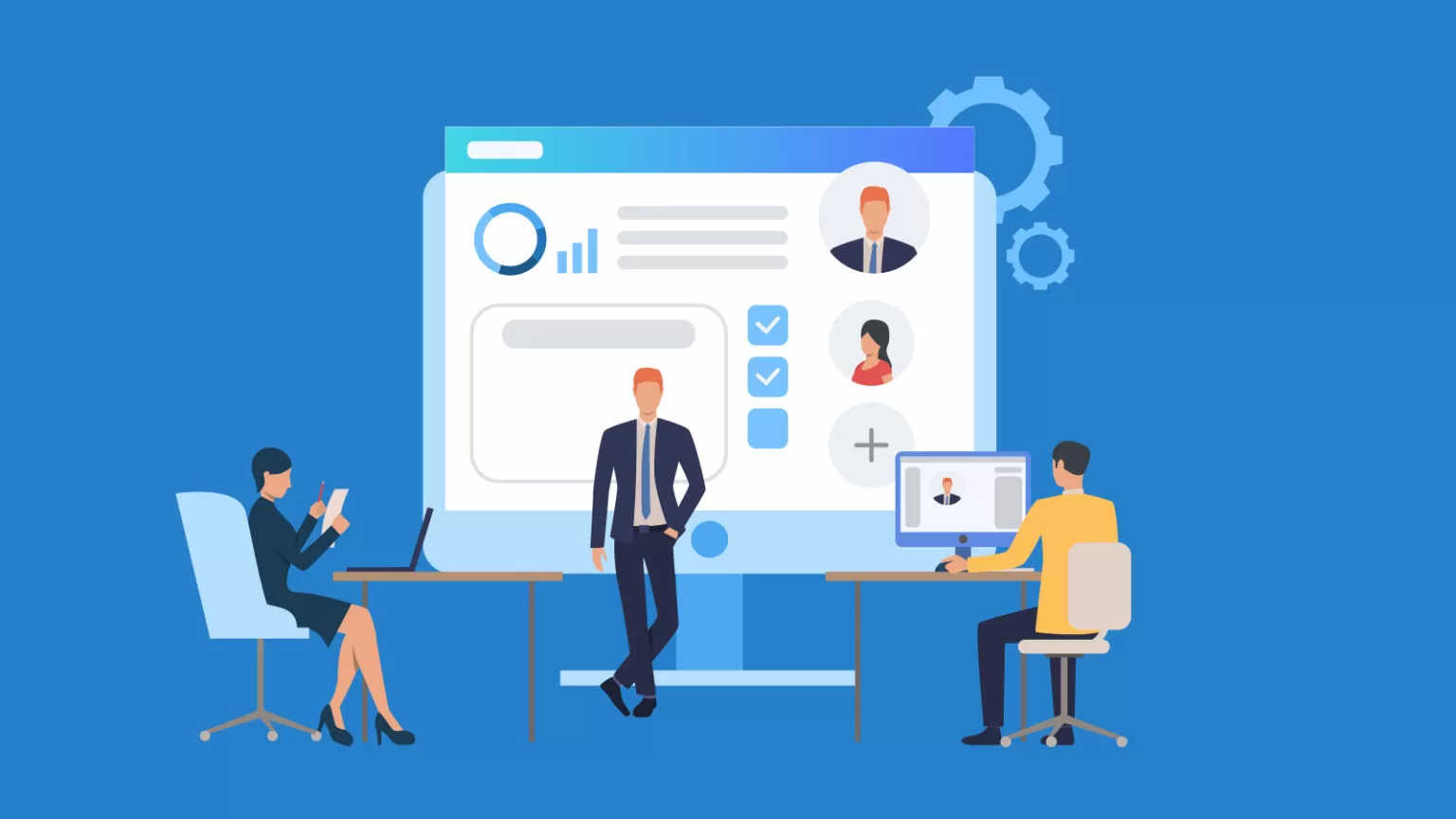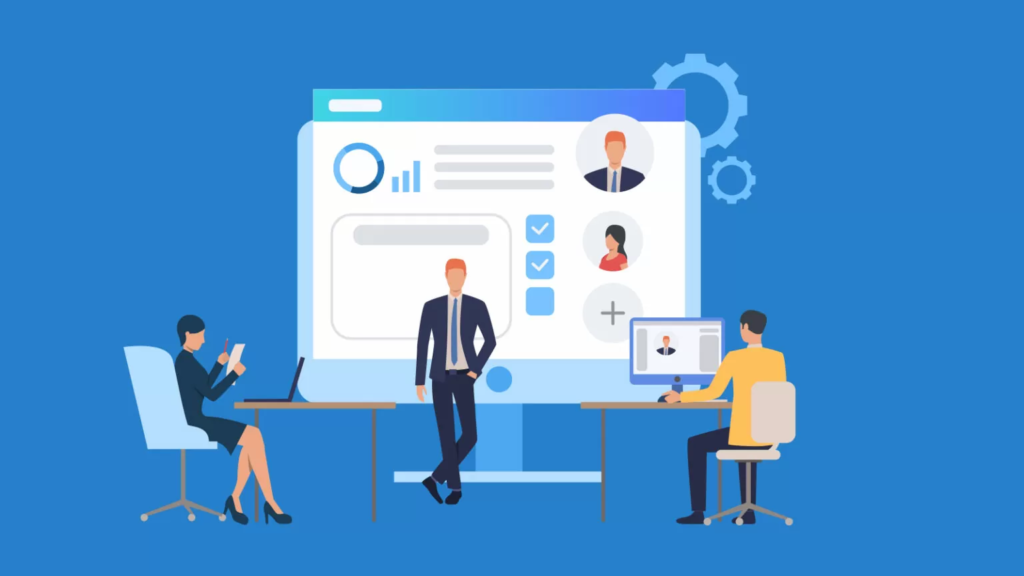 Software development staff augmentation in healthcare involves hiring distant IT team members at a much more affordable cost–and only for as long as you need their services.

This comes without the administrative overhead, bureaucratic procedures, or social liabilities that usually occur when you have to employ (or reduce) permanent staff in the United States.

In other words…with this model, IT team specialists (developers, QAs, IT administrators, UI/UX designers, and more) deeply integrate with the client's organization or existing team as if they were permanent employees. At the same time, the staff augmentation strategy does not require social benefits or any other cost outlay associated with permanent employees in the U.S.A.

Your team can be painlessly scaled up/down at any moment as required by the project situation and agreement with a staff augmentation company in the U.S.A., either on a full-time or part-time basis.

We'll discuss even more benefits in the following sections…Meanwhile, you can book a free consultation with our skilled IT outstaffing vendor: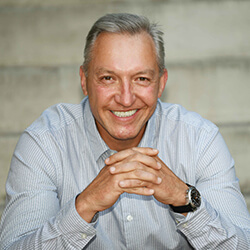 Slava Khristich
Healthtech CTO
Based in San Diego, Slava knows how to design an efficient software solution for healthcare, including IoT, Cloud, and embedded systems.
What Are the Benefits of IT Staff Augmentation for Healthcare?
The software development staff augmentation model in healthcare and other related industries (pharmacy, health-tech, laboratory, etc.) provides a number of valuable benefits that enable companies and organizations to save a lot of time and money. This model is strongly in demand in order to manage financial constraints in the current age of global shortages…

Let's consider the major benefits of staff augmentation for healthcare technology clients.
#1. Minimization of HR Expenses
Costs associated with HR activities (employee recruiting, interviewing, onboarding, etc.) can be pretty high. Moreover, when it comes to recruiting IT talent for healthcare organizations, native HR professionals in these organizations can lack sufficient skills and experience for dealing with IT candidates and their professional competencies. Moreover, they can be bound by legal and administrative constraints that won't allow them to efficiently outsource IT jobs…

With the IT staff augmentation model in healthcare, you can delegate all HR-associated tasks to your outsourcing healthcare staff augmentation provider in the U.S.A., thereby saving your resources and avoiding crucial mistakes in hiring technical specialists for medical IT projects.

In fact, IT staff augmentation vendors have their own HR processes in place to find and hire the best technical resources at the best rate to reduce expenses.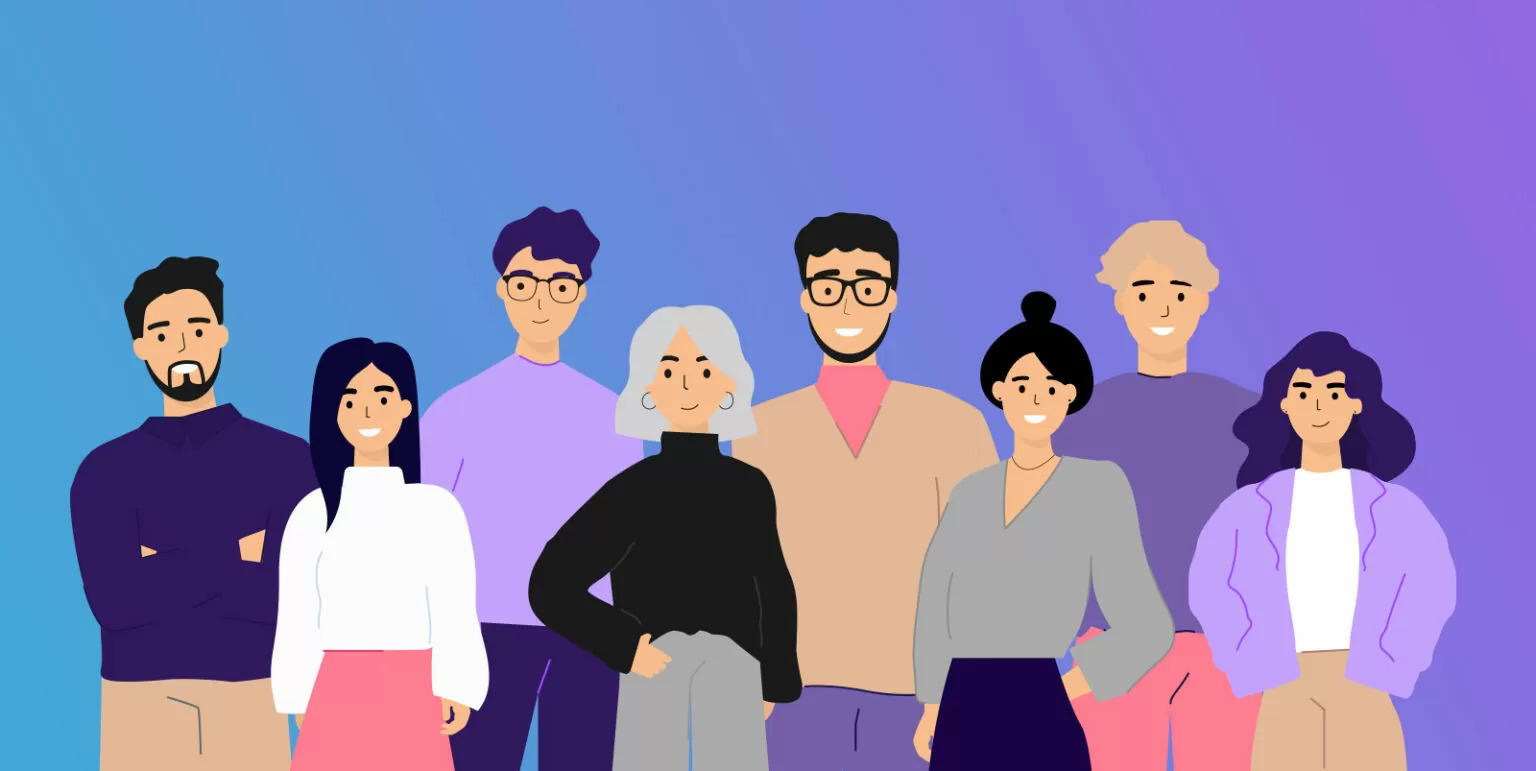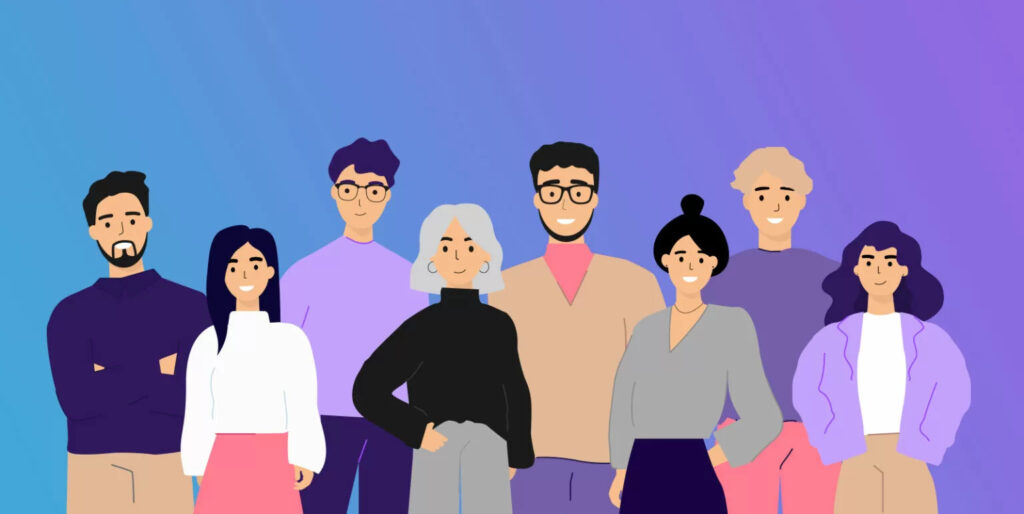 Instead of tasking medical HR departments with technical vacancies beyond their competency level, rely on an IT staff augmentation partner to assist you in adding superior technical talent to your in-house team or projects.

If you're looking for IT project-augmentation services in the U.S. or California in particular, contact us at TATEEDA GLOBAL. We have a long track record of success in healthcare IT outstaffing services for American health-tech companies and startups!

Our tech talents can be swiftly and organically integrated into your existing project or IT department crew to help with current tasks, thanks to our well-developed soft/technical skills.
#2. Quick Resolution for Talent Shortages and Skill Gaps
One of the top benefits of staff augmentation services for healthcare is finding a quick, flexible way to fix deficits in technical "skill gaps."
A skills gap refers to a situation in which the skill set of your current workforce is insufficient to accomplish key project tasks. These gaps occur when a team lacks IT talent with specific competencies and skills. Skill gaps are not rare in health-tech businesses and projects. What's worse, they can generate higher costs, as they lead to project delays and/or quality tradeoffs.
This situation can happen when…

One or several team members suddenly decide to leave
Project concepts or goals change on the fly
New, better technologies are released
Staff turnover issues arise
A local talent shortage presents itself
The budgetary outlay is insufficient for hiring the appropriate tech specialists in the local market.
In certain situations, you don't want to hire certain IT specialists on a long-term or permanent basis, as their project involvement is expected to be limited.
How can this situation be resolved?
With the help of healthcare IT staff augmentation services, you can…

✔️ Quickly cover all existing skill gaps on your team.
✔️ Add technical resources without the administrative overhead associated with permanent employment, like social benefits.
✔️ Remove technical resources as soon as their help is no longer needed (and without the administrative costs associated with the standard employment model.)

Interested in the benefits of the healthcare tech staff augmentation model in the U.S.A?

TATEEDA GLOBAL is a healthcare IT staff augmentation and medical mobile app development company in San Diego, CA. We are experts in HIPAA-compliant health-tech development, and we are ready to provide you with our talent (senior developers, QA testers, UI designers, and more) on a short-term or long-term basis. We can deploy our resources for your project within 48 hours!

Drop us a line to learn more! ⇒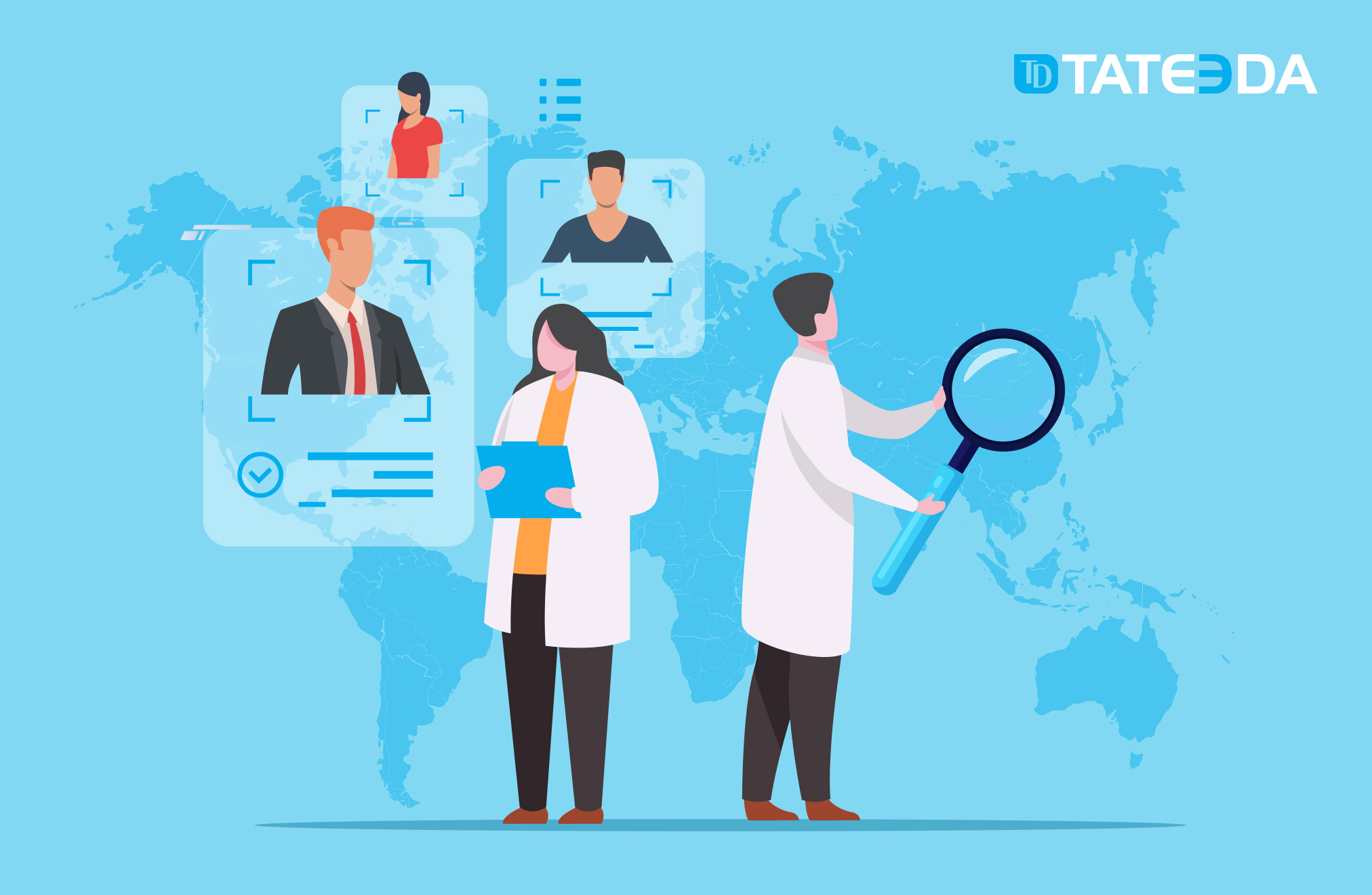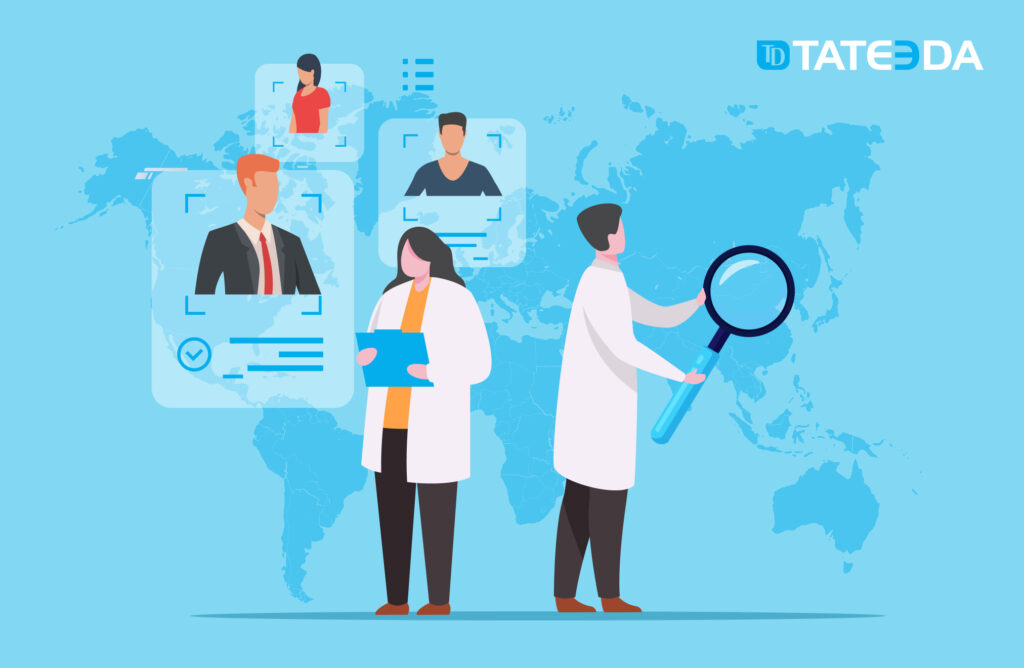 #3. Better Costs and Hourly Rates for Hiring IT Specialists
Healthcare software development and staff augmentation usually includes hiring IT specialists in remote locations, like Eastern Europe or South America. This approach allows vendors to keep costs manageable for their clients and reduces organizational overhead.

As you can see, this model is capable of providing considerable financial benefits and flexibility to healthcare organizations and medical technology startups.

This is possible because tech talent, including senior software developers, can be hired in remote locations for a much lower hourly rate than in the United States or Western Europe. This is a great resource for the development of competitive healthcare software projects, especially under strict financial constraints.

TATEEDA GLOBAL is an experienced IT outstaffing service provider from California.

We employ a mix of local and remote talent (from Ukraine and several other locations) to provide our clients with the best project rates. If you would like to learn more about our IT staff augmentation services for health-tech companies and healthcare organizations, please contact us for a free consultation!

Custom Healthcare Solutions
See how we can engineer healthcare software, validate your ideas, and manage project costs for you.

#4. Deep Integration of Remote Talent with the Client's Current Team
Resources that are qualified to join an existing team under the healthcare IT staff augmentation model will seamlessly integrate with your organization.

They will seamlessly coordinate their work schedules with the rest of your team.
They possess sufficient soft skills to collaborate with other team members efficiently, including good knowledge of English.
They communicate directly with your project managers and technical leads (if you permit).
They are 100% dedicated to the project, and delve deeply into business specifics and tech aspects as required.
They are available to team communications and task reporting in the way you require.
They follow cybersecurity requirements and other business practices as required.
#5. No Additional Infrastructure Investments
Simply put, you won't have to organize and maintain an additional workplace in your office, including laptop/desktop computers or other devices. You can save on all associated costs, as augmented resources usually work from the vendor's headquarters.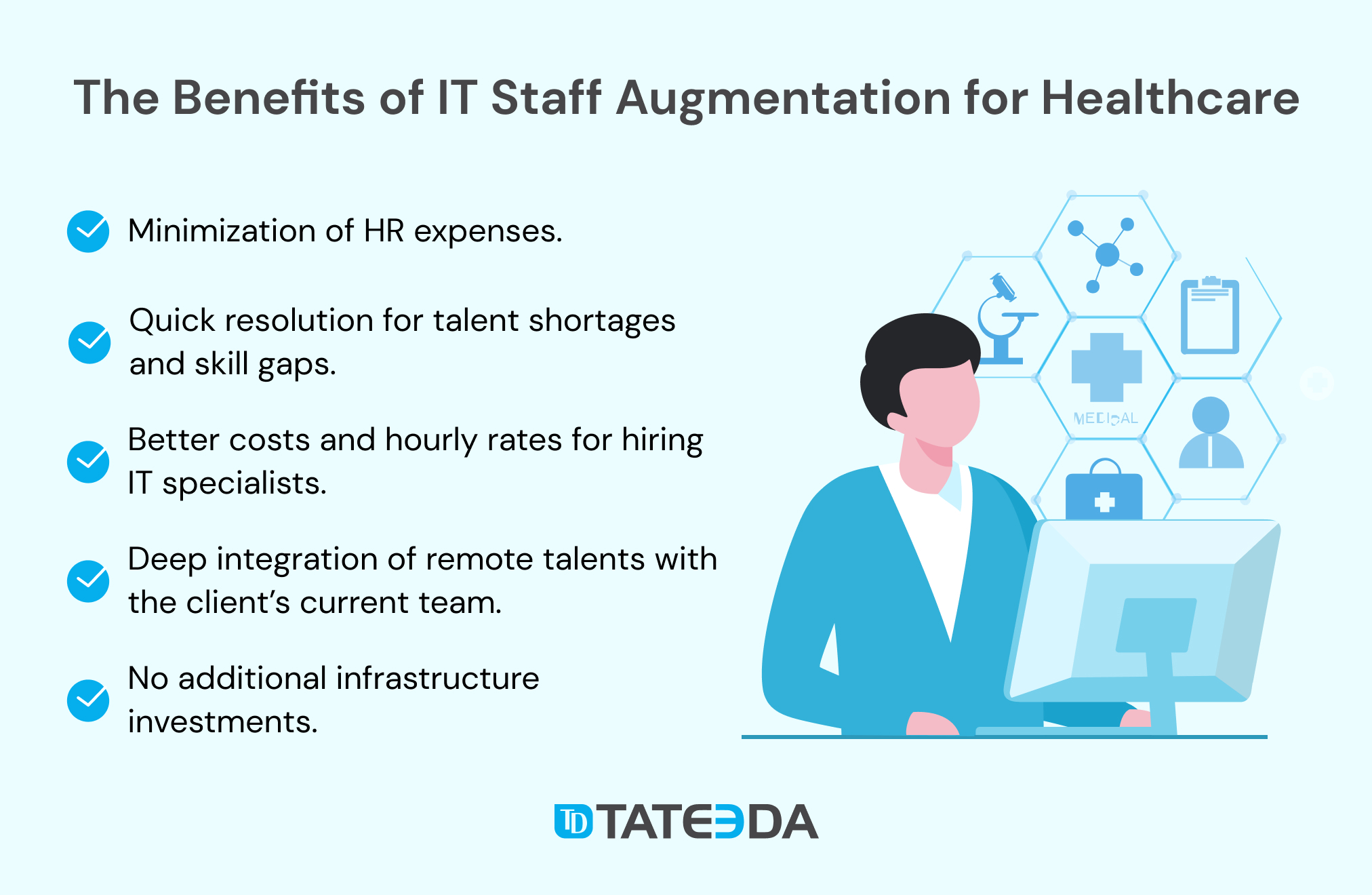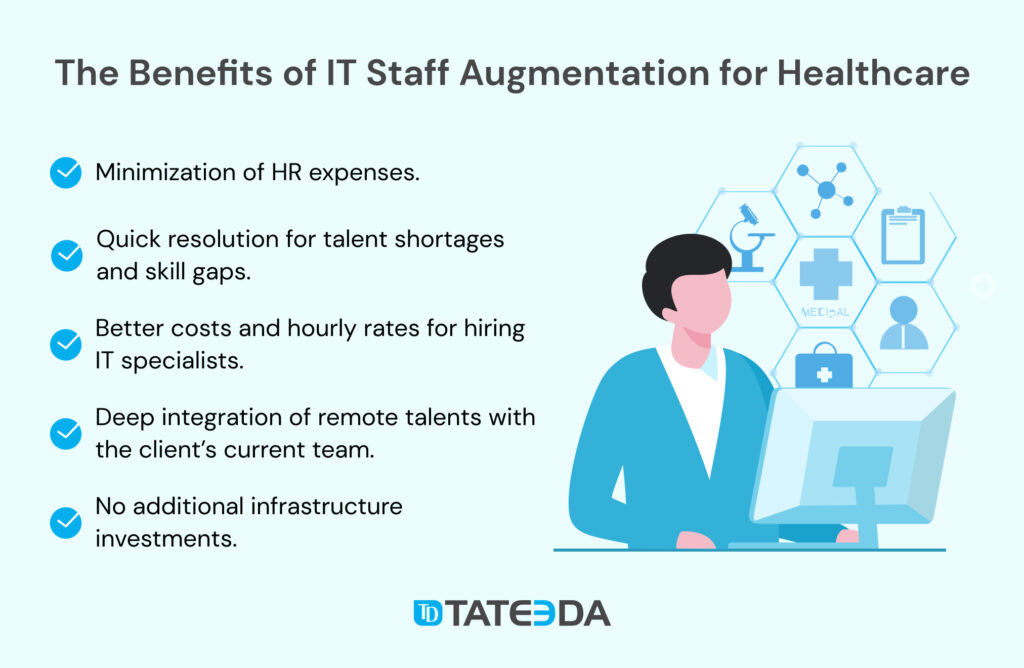 Risks to Consider When Hiring Augmented Staff in Healthcare
Of course, there exist many risks and concerns related to healthcare IT staff augmentation services, and you should know about them.

🔸 PRIVACY! NDAs should be signed with augmented staff providers and separate resources (if required) in order to prevent any business data leaks and/or other issues.

In fact, IT specialists offered by a trustworthy staff augmentation partner are expected to be well-trained in terms of data security and careful with sensitive business matters. They will sign a non-disclosure agreement with the vendor employing them.

It goes without saying that all TATEEDA GLOBAL employees are introduced to HIPAA-compliant practices. This is an absolute must for our customers in healthcare.

Learn more: Mobile Hospital App Development: the Ultimate Guide
🔸 Team Reliability. All pre-hiring and hiring processes for sourcing qualified, skilled staff for clients are undertaken by the staff augmentation vendor, but separate team members can also be verified by the client. This helps to ensure that each potential team member will be the best fit for a specific project.

At TATEEDA GLOBAL, we adhere to the highest HR standards and policies to provide you with only reliable resources:

We conduct technical screening and interviews with potential employees.
We examine each candidate's soft skills (friendly, collaborative, attentive to criticism, etc.), including a good level of English.
We invest in the improvement of each employee's proficiency and skills.
We keep our resources motivated.
We provide facilitation and project management assistance to our clients and resources.
Learn more: The Benefits of Healthcare IT Outsourcing for Your Medical Facility
🔸 Mismanagement. One of the worst risks you could bump into is fake or dishonest IT staff augmentation providers that don't maintain their own well-trained, skilled staff. Instead, they occasionally find programmers on gig platforms (and other crooked practices).

In this case, you can hardly expect any of the benefits of the healthcare staff augmentation model. Instead, you'll face mismanagement on a grand scale, including failed deadlines, poor communication, poor project dedication, and imbalanced/failed work schedules…

At TATEEDA GLOBAL, we maintain our own R&D offices with all necessary IT specialists. We have our HR department in place to cover any skills and/or talent demanded by our customers…

Delivered Healthcare Software Portfolio
The leading American healthcare companies benefit from working with us.

Healthcare IT Staff Augmentation vs. Other Models
Let's compare the major healthcare outstaffing models to differentiate them from IT staff augmentation…
Staff Augmentation vs. Classic On-demand Outsourcing Model
In both cases, the vendor covers all HR-related hassles themselves. However, with classic on-demand outsourcing, you cannot directly access or manage the team. Usually, a representative of the vendor is your only contact point. They discuss and accept your tasks, then deliver their solutions built in accordance with your requirements. This type of service is usually billed on an hourly basis as spent by the vendor's whole team.

With IT staff augmentation, you can choose the candidates and manage them according to the preferred methods and practices of your organization. You can communicate and collaborate with the augmented team the same way you do with your in-house specialists.

| | | |
| --- | --- | --- |
| | IT Staff Augmentation | On-demand Outsourcing |
| Team | Direct access and management. | You deal with a contact person or vendor representative. |
| Choosing Candidates | YES | NO |
| Billing | Each resource is billed separately according to their time and/or contribution. | You are billed according to the exact task(s) and/or jobs completed. |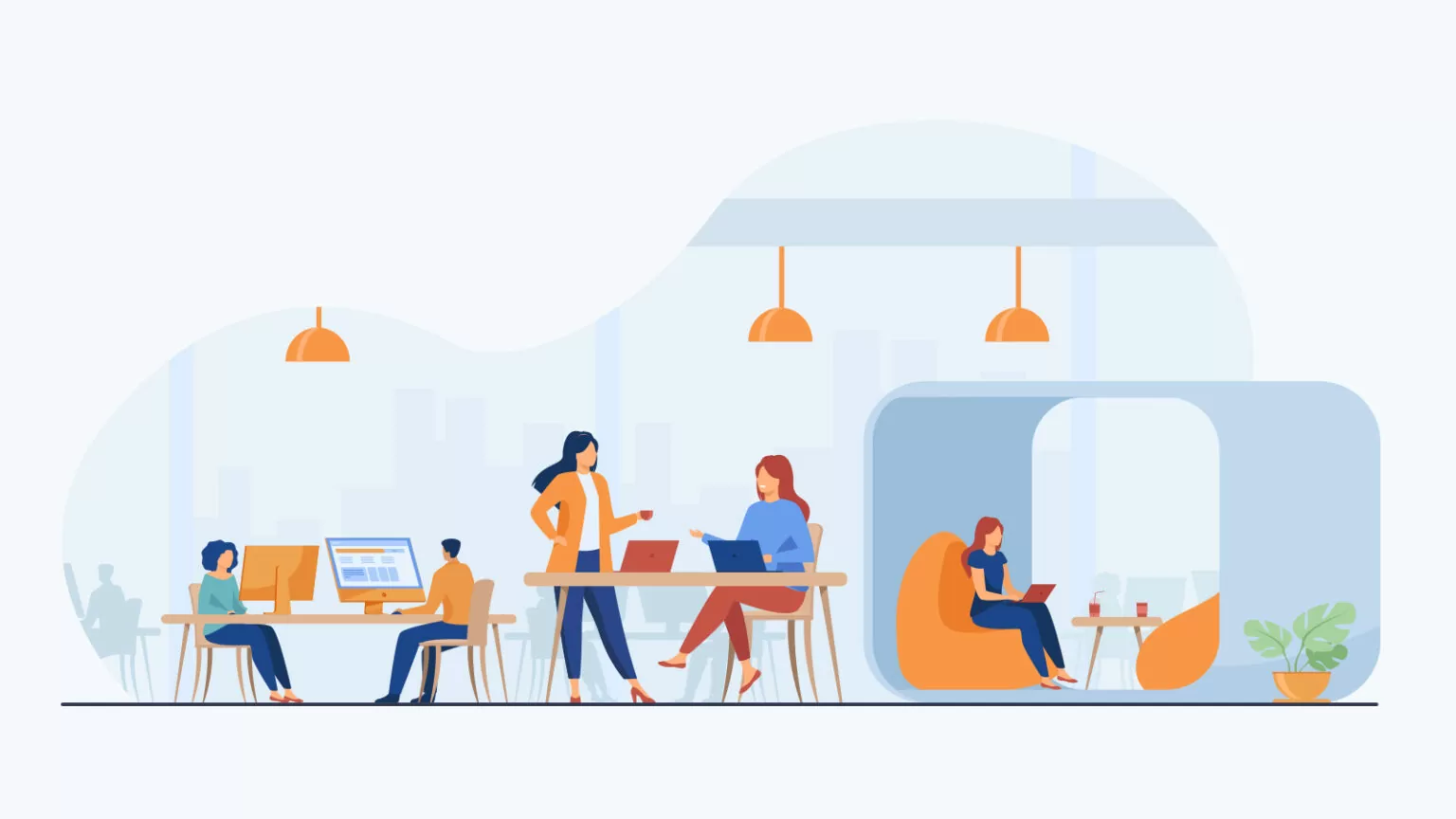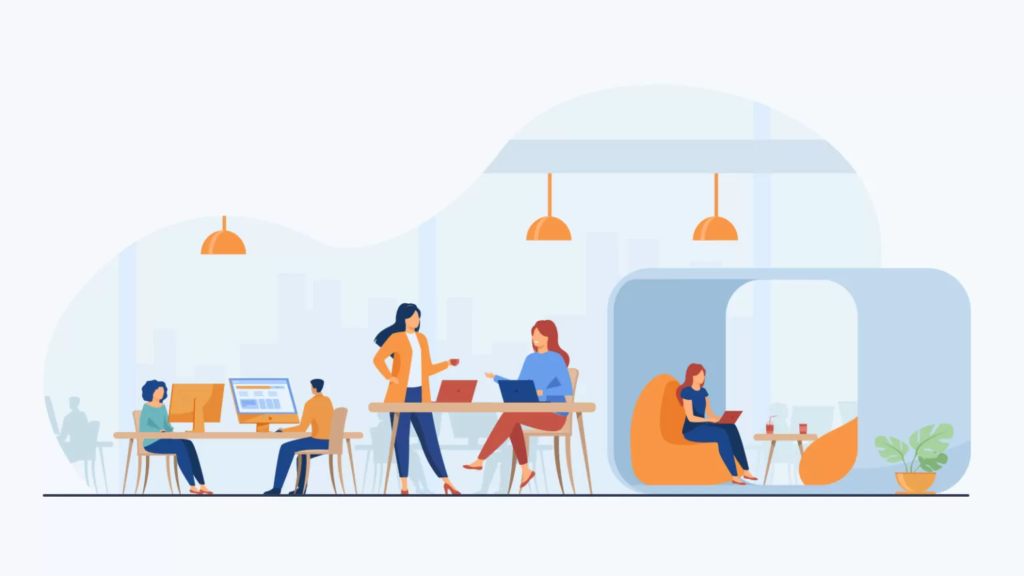 Learn more: How to Build an MVP for a Healthcare Product
Staff Augmentation vs. Managed Services
Managed service providers prefer to service your IT needs on a subscription basis, often with monthly or yearly fees. Usually, these providers are also vendors of certain software products or other computer-related solutions. They maintain and improve/update these solutions according to their own plan–and, to a lesser extent, your feedback.

Despite their name, vendor engineers and software developers involve themselves in projects according to the managed service model, and are not directly managed by the client in any way. They do take responsibility for the functionality of their IT infrastructure, systems, and equipment—for example, remote maintenance and management of servers, desktops, and software packages for a healthcare organization.

IT specialists that help you under the managed-services model won't take part in your custom development projects, but will rather take care of limited responsibility niches and tech tasks identified in the contract you signed with the vendor. Communication is minimized to service documenting and periodic reporting.

In contrast, staff augmentation services normally include flexible communications, flexibility in tasks and reporting, and adoption of task management strategies offered by the client. Moreover, with this type of service, the efforts of each augmented staff member are billed on a flexible, hourly basis (usually, weekly, biweekly, or monthly.)

| | | |
| --- | --- | --- |
| | IT Staff Augmentation | Managed Services |
| Task management | You manage the tasks and goals. | Tasks and services are done beyond your immediate control. |
| Reporting | You choose the way tasks and activities are reported. | Periodic, according to templates offered by the vendor. |
| Billing | Each resource is billed separately according to their time/contribution. | Service subscription. |
Learn more: Virtual Nurse App Development Guide
Staff Augmentation vs. R&D Center
An R&D center for outsourcing/outstaffing is the most complicated and expensive way, and implies building an office and hiring a team of IT specialists in a remote location.

This strategy can work for large healthcare organizations or health-tech companies that generate a constant stream of IT-powered innovations, initiatives, and projects demanding intensive workloads and effort. This means having a full-time remote team employed according to laws and regulations accepted in the remote destination where you establish your R&D center.

However, in the modern world, it is not necessary to create your own R&D branch. Instead, you can hire a vendor like TATEEDA GLOBAL. We maintain our own well-organized R&D office in Ukraine, complemented by numerous WFH employees worldwide.

| | | |
| --- | --- | --- |
| | IT Staff Augmentation | R&D Center |
| Costs | Moderate | High |
| Company Size | ANY | Large |
| In-house Team | YES | YES |
Want to hire IT staff augmentation services?

TATEEDA GLOBAL can help!

✔️ We'll build a dedicated team with complete skill sets or provide you with separate specialists according to your demands and requirements.

✔️ Thanks to our distributed team, we can offer resources ideally suited to your time zone, matching all of your crucial requirements.

✔️ We are headquartered in San Diego, California, USA, and have local project managers and software engineers available for immediate personalized communication.

Drop us a line to learn more! ⇒
How to Find a Staff Augmentation Company for Health-tech & Biotech Projects
Identify the technical skills and expertise your augmented staff vendor must possess in order to execute your healthcare project.
Use the best platforms to search for IT staff augmentation companies: Clutch, GoodFirms, Google.
Check each company's project portfolios, website, and customer reviews.
Conduct thorough background research, and have sufficient evidence that you are dealing with competent medical software development professionals.
Ask companies for a proven track record of success in the augmentation of IT staffing for healthcare technical projects, including testimonials from previous and/or current clients (at the very least, make sure their resources have a good grasp of HIPAA-backed project requirements.)
Introduce the technology stack you're looking for, and explain which skill gaps you want to fulfill. All tech discussions should be performed by an experienced CTO that can efficiently manage the situation.
Shape an acceptable framework for business cooperation according to the legal requirements of your project, including the NDA policies of your future IT staff augmentation provider.
Coordinate your respective managerial approaches and style to make sure you can build a productive cooperation model; make sure the vendor can offer sufficient resources to cover your time zone, language proficiencies, and other requirements.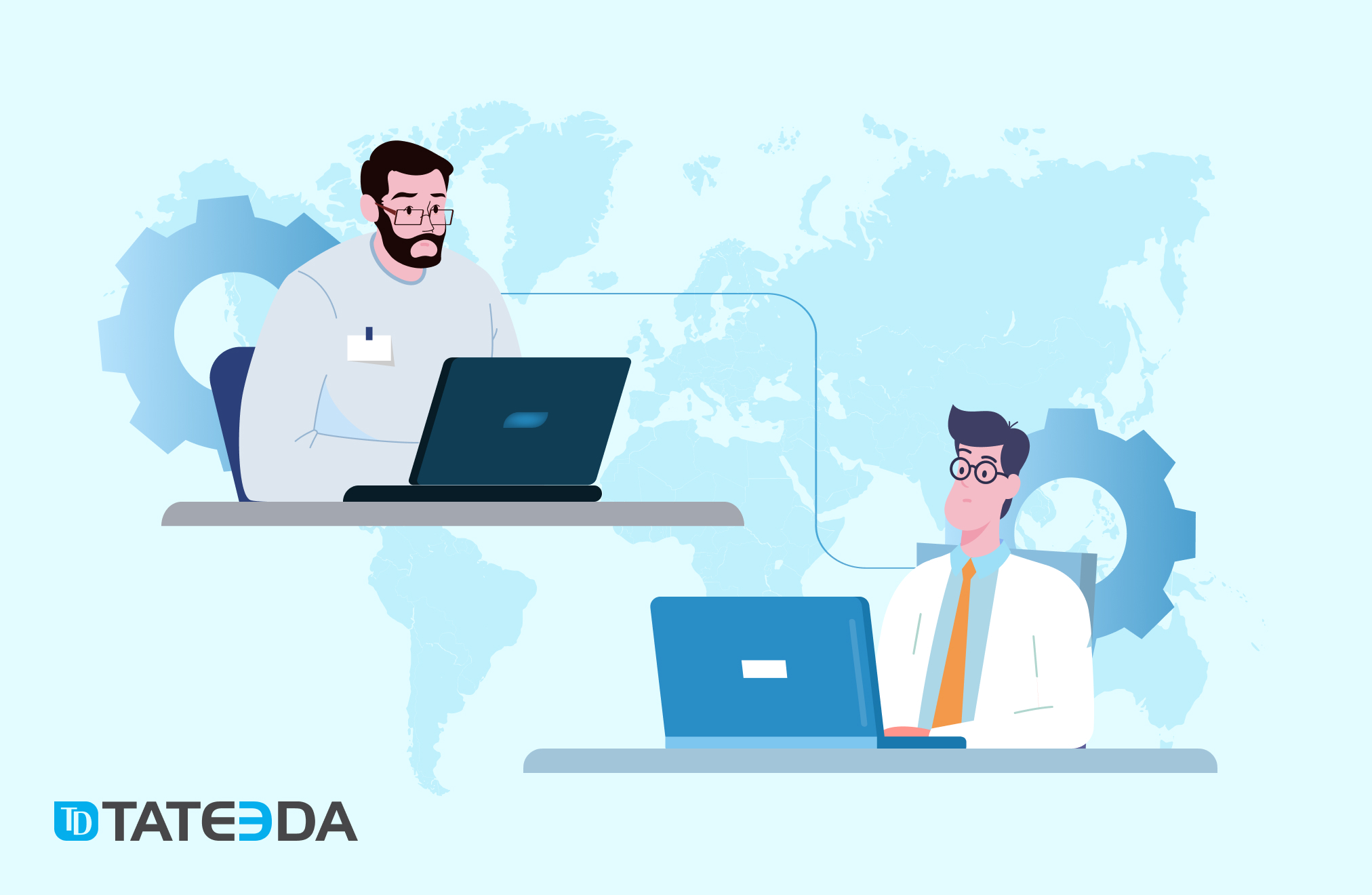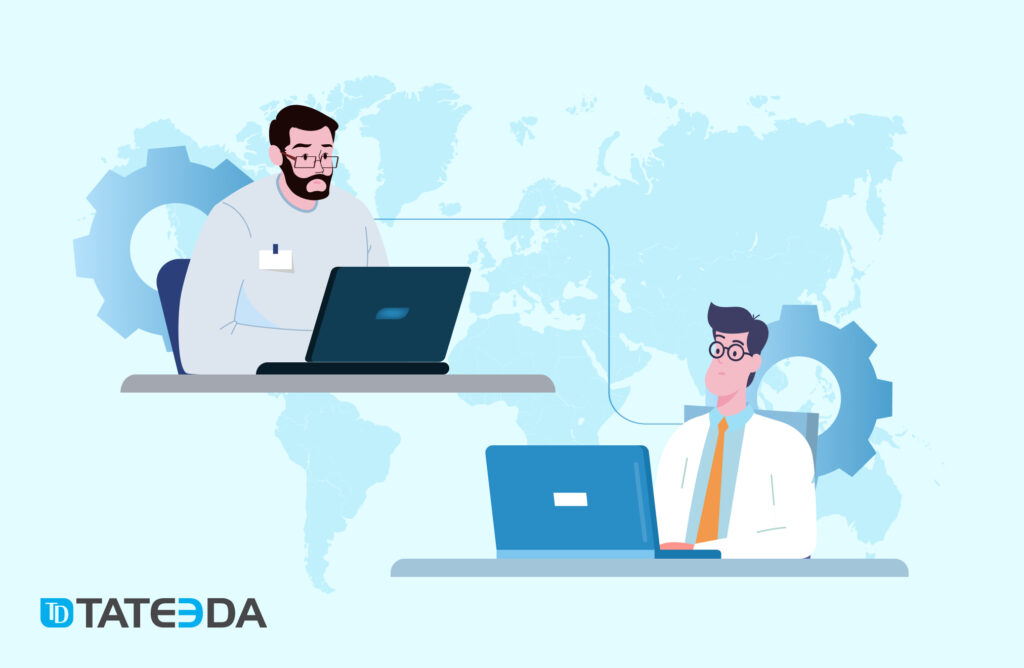 Read also: How to Develop a Custom Medical HR Software System
FAQ: Medical IT Staff Augmentation Company in the U.S.A.
What Is the Meaning of Staff Augmentation?
Most modern companies are leveraging technology to optimize work processes and enhance customer services, and they turn to software solution companies to build their systems and keep them up and running. Many smaller IT businesses keep a small team of full-time IT professionals on staff to meet the demands of steady customers. But when new clients approach large or complex projects, it can strain your human resources.
Staff augmentation is a way of expanding the capacity and expertise of your staff by bringing in a temporary specialist or team of specialists to tackle a specific project, or to keep pace with a sudden surge in business. Staff augmentation is akin to a vintner hiring extra labor to harvest a crop of grapes and turn it into wine. The workers need a certain level of knowledge and expertise, but they are not needed year-round for day-to-day operations.
What Are the Reasons to Opt for a Staff Augmentation Strategy?
Reasons an IT firm might leverage staff augmentation services include:
Need for specialized skills and knowledge for a given project
Need for additional staff to meet tight deadlines
Loss of a key employee
A sudden uptick in business demanding additional staff
Taking on a large or complex project that demands additional expertise.
Staff augmentation professionals are typically independent contractors with specialized skills and knowledge. They are ready to join your team and step into your project without the need for onboarding or specialized training.
Why is Staff Augmentation Important?
It's a great opportunity to overcome financial constraints put on healthcare providers and organizations in the United States and other developed countries. This strategy is used not only for medical IT staff but is also becoming popular in other healthcare areas, including the nursing population.

For example, one of our IT staff augmentation clients, AYA Healthcare, offers travel nurses to efficiently cover medical workforce gaps in hospitals across the nation.

When Should You Choose Staff Augmentation for Your Healthcare Startup?
When all other models don't work for you. For example, you need to add just one or two temporary specialists to complement your existing healthcare project team, and you don't want to employ a full-time local specialist (who might be too expensive for your current budget, or scarce in your local market.)

How Should You Prepare Your Team for Staff Augmentation?
Actually, with a good IT staff augmentation provider, specific preparations are not required (except for the usual onboarding procedures accepted in your organization.)
Do You Provide Biotech Staff Augmentation?
Yes, TATEEDA GLOBAL has rich experience helping biotechnology service providers with the design and development of biotech systems, like laboratory equipment software suites, and LIMS. We have skilled biotech development resources (engineers, developers, testers) capable of being deeply integrated with your current IT team to reinforce your projects and provide missing skill sets.
How Does Staff Augmentation Work?
Staff augmentation is a way of bringing on a temporary employee with specialized expertise to work with your in-house team. This type of service is provided by IT staff augmentation firms. Unlike other models, the temporary staff becomes an employee of your firm for the duration of their engagement.
Some benefits of staff augmentation include:
Cost efficiency. Because the specialist is a temporary employee, they are not eligible for medical benefits or other perks offered to permanent staff, and they do not need training, since their expertise qualifies them to step into your project immediately.
Control. Unlike other models such as outsourcing, the expert staff is your employee, meaning you select the candidate, not the staff augmentation company. While a staff augmentation company helps you to find ideal candidates to meet your immediate needs, the specialist is hired and managed through your internal HR system. As with other employees, you have control over their workflow, and you can keep tabs on the project's progress, and oversee critical stages to ensure a quality end product.
Flexibility. Staff augmentation lets you scale up your business when needed, enabling you to take on large and complex projects that require specialized expertise. It lets you expand your portfolio and services without hiring permanent full-time experts.
Reduced risk. As an employee, a staff augmentation professional is obligated to safeguard your data-sensitive projects, lowering the risks of data breaches and identity theft.
Consistent workflow. IT is a highly competitive field, and IT professionals frequently change jobs, lured by higher wages or better working conditions. Staff augmentations services allow you to maintain a steady workflow, even when key employees move on to greener pastures.
Avoid stagnation. When you bring in a new team member, your entire staff benefits from their expertise and gains a new perspective of the industry. Long-term full-time workers often become bogged down in office politics, or get stuck in a rut of doing things a certain way. Bringing in fresh blood puts everyone on their toes and shifts the energy in your firm, infusing it with new ideas and introducing better ways of doing things.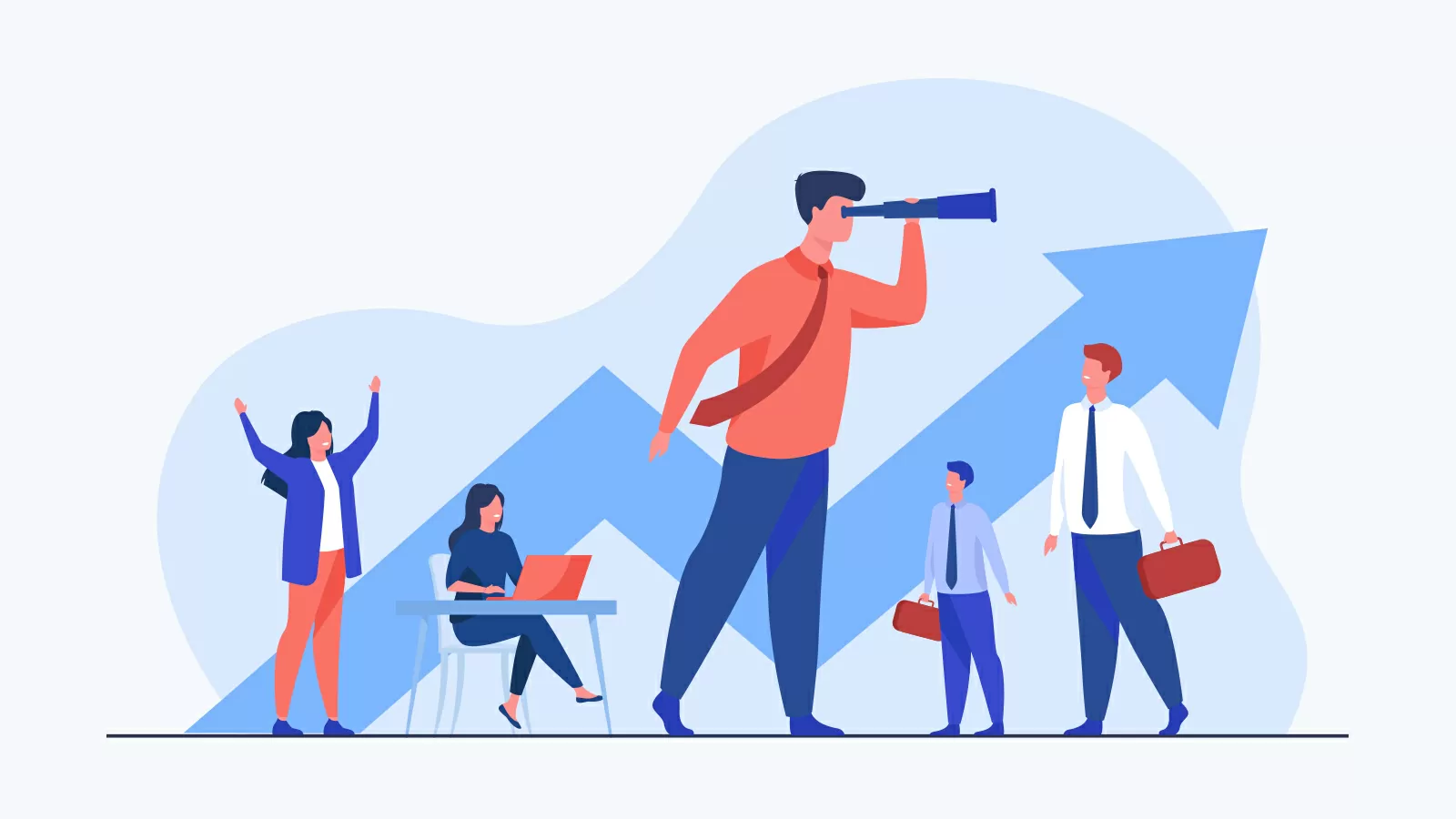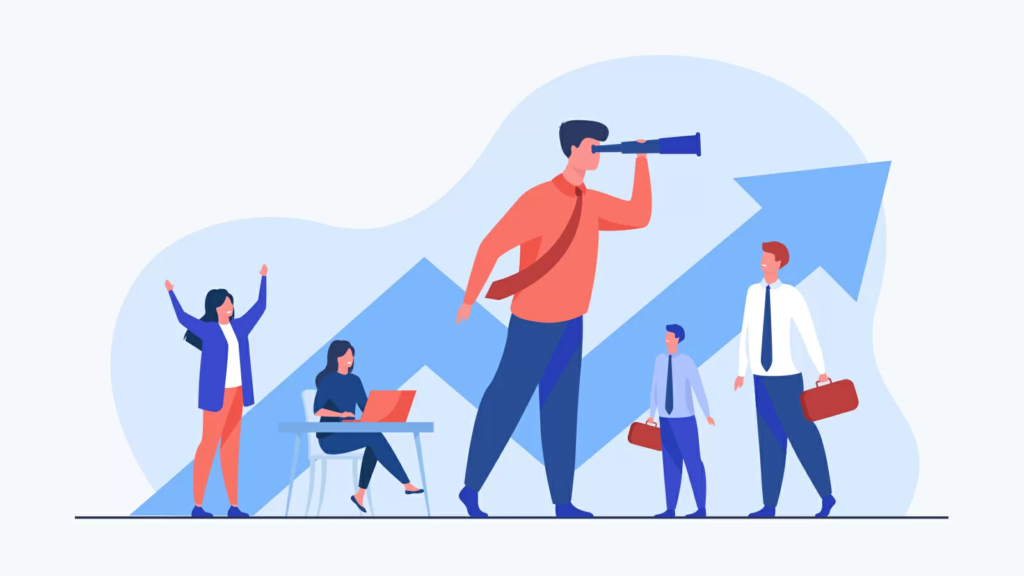 How can we compare Software Development Staff Augmentation vs. Outsourcing Strategies?
Some businesses opt to outsource projects that are too large or complex for their in-house team to execute. However, outsourcing poses higher risks than staff augmentation. When you outsource your project to a third party, you relinquish control over the development process.
The outsourcing company determines staffing, workflow, and product delivery. While a well-chosen and reputable outsourcing company is likely to deliver a quality product, you have no direct control over the project's outcome.
Staff augmentation (also called project reinforcement services) works better for companies that already have established project teams and are interested in flexible scaling or covering certain competency voids.
With project outsourcing, a business doesn't directly intervene in the project processes or tech matters, while mostly focusing on supervision or monitoring functions. When you resort to this type of service, you fully rely on your partner's capabilities and their promise to deliver the high-quality results your business anticipates.
With the staff augmentation model, you deal with your own organization and manage every project aspect as you see fit. You control peculiar risks from the point of your own managerial talent.
Outsourcing service example: You have a company selling industrial machinery, which naturally has nothing to do with software development, and you need an efficient software system to enhance your Sales team workflow. With no IT team capable of this project in-house, you hire a third-party vendor that undertakes a full-cycle development of custom CRM software on your behalf.
Staff augmentation example: You have a health tech company that already offers certain desktop software solutions to clients, but you decided to allow users to access it online too, i.e. build a web-based portal for it. You don't want to hire a permanent team of web developers, as additional costs are not bearable and you won't need those resources after the project completion, so you hire one of the top staff augmentation companies instead of permanent workers. A group of borrowed web developers joins your team to execute tasks under your umbrella and then painlessly leave your organization once the said project is over.
Consider the main areas of difference between the Outsourcing vs. Staff Augmentation models in this table:
| | | |
| --- | --- | --- |
| | Staff Augmentation | Outsourcing |
| Purpose | Fill competency gaps in the existing team / Add specific or rare skills and resources | Turnkey experience / Execution of the entire project |
| Team Management | Direct control over your team | You don't manage the team |
| Risk Management | You manage the risks and challenges in the way you choose yourself | You entirely rely on a third-party vendor and their tech expertise |
| Organization | Team members organically integrate with your existing structures | Your organization is not affected |
| Staff Engagement | You eliminate the costs of permanent employment: no recruitment process, social coverage, medical insurance, etc. | No need to hire resources: you deal with an outsourcing company as a whole service provider |
| Key Benefit | You acquire the needed talents without spending a lot of time on organizational tasks / Scalability | Avoiding high costs of establishing an in-house IT team or department |
| Biggest Disadvantage | Potential cross-cultural communication and timezone issues. | Risk of low-quality product outcomes / Obscure project processes lying beyond your control. |
By the way, if you're looking for software development staff augmentation in Eastern Europe, you may consult with TATEEDA GLOBAL. We're a company headquartered in San Diego, California, and we are among the leading tech companies/employers for software development staff augmentation in Ukraine and Eastern Europe, the top destinations for staff augmentation and outsourced development services.
If you need a turnkey software solution including a custom full-cycle software development service, which would meet the standards of the outsourcing model, TATEEDA GLOBAL can help with this service as well. Contact us today to get a free consultation!
How Can We Compare Software Development Staff Augmentation vs. Project Consulting?
Consultants run the gamut from independent contractors who provide advice and services within their scope of expertise, to consultancy agencies that help you plan and manage your project's development lifecycle.
Unlike staff augmentation specialists, consultants are not your employees. They are service providers, which limits your control over their work processes and performance. Nevertheless, a knowledgeable consultant can bring value to your business by coaching your team and providing valuable guidance to your in-house staff.
Usually, the term consulting refers to a certain competence that is currently out of your organization but should be partially or fully established or adopted inside of it. For example, it may refer to certain innovative and promising business solutions or practices that should be implemented to enhance or/and automate certain processes.
Accordingly, you hire a seasoned consultant who brings in their expertise and minimizes risks tied to the implementation of said novelty practices or tech, which otherwise would be high and costly. Their services may include the introduction of a new solution/method to the team, coaching the staff members, and making sure it is smoothly integrated with existing processes.
Consulting service example: You have a health tech company, and you want to create a complex medical IoT solution with a web-based component, but you're not sure how such a system should be organized as your organization lacks web tech competence. You get a consulting agency on board to assist you in designing a web-based component and defining the best technology stack for such a solution.
Compare Consulting vs. Staff Augmentation services with the help of this table:
| | | |
| --- | --- | --- |
| | Staff Augmentation | Consulting |
| Purpose | Power up your current team/project with novelty or/and additional talents | Implement a new technology or strategic initiative that requires deep specialization & sophistication |
| Mission | Capacity and competence enhancement | Tech evangelization, coaching, training, assistance, or guidance needed to adopt an innovative tech, method, or solution |
| Timeline | You define and manage the deadlines/milestones based on your project situation | Usually comes under conditions of the consultancy service package or other service solutions |
| Costs / Payment Model | More affordable in comparison to traditional employment model / Hourly based fees | As defined by the agreed consultancy service package / May include hourly based fees |
| Innovation Value | Process- or project-level innovations, such as essential skills or expertise brought by temporary staff members. | Strategic innovation that stays within your organization after the consultants depart. |
TATEEDA GLOBAL provides IT consulting services to a variety of organizations, including healthcare. If you need a custom software solution or assistance with your current tech challenges, but you're not sure where to start, contact TATEEDA GLOBAL to get help!
Our team can offer rich expertise and tech capabilities, including web development, back-end development, IoT development, and mobile application development.
How Can We Compare Software Development Staff Augmentation vs. Managed Services?
Managed services are similar to outsourcing in that they bring expertise to the table, to facilitate a successful project development process. However, while staff augmentation usually implies short-term less formalized collaboration, the managed services imply long-term outsourcing of certain business functions (i.e. whole departments, such as the IT division handling a bunch of tech tasks).
Managed service providers work closely with your team to manage and oversee your project's development. They interact and communicate with the client to ensure project requirements are met and provide valuable advice about the development process.
As with consulting services, a managed service provider is not an employee. They manage the staff and the day-to-day business processes, limiting the client's control over the project. Under this model, the MSP assumes delivery risk at a fixed cost and is obligated to satisfy the terms of the service commitment.
Managed service example: You have a huge software-dependent project in mind, but your industrial machinery company lacks an inner IT team that would determine the tech requirements and carry the said project out. You hire a managed service provider to play the role of your IT department and manage the project on your behalf. After you have a managed service team in place, you delegate further project responsibility to them, including subtasks involving sufficient tech competence, such as hiring a qualified outsourced contractor for project development. Sounds a bit complicated, but that's how managed services usually work.
In contrast to the traditional outsourcing model, managed services are open to adopting your organizational agenda, workstyle, and certain standards for business processes. A managed service provider tends to long-term collaboration with your company, being an outsourced department of your organization.
Here is a comparison table for Staff Augmentation vs. Managed Services:
| | | |
| --- | --- | --- |
| | Staff Augmentation | Managed Services |
| Organization | Usually stays untouched / Benefits from adding more resources | You launch new branches, departments, divisions, or business functions |
| Billing | Bills on time spent (usually on a per-hour basis) | Bills on retainer (annually, monthly, etc.) |
| Structure | Flexibility + scalability / Allows for a rapid boost of IT projects | Stable / Allows for a long-term IT project management |
| Control over the process | You control the process. | A mixed control shared between the client and the service provider. |
When Do You Need Software Development Staff Augmentation?
Staff augmentation is a powerful instrument allowing you to achieve brand-new levels of productivity and capability without proportional growth of staff expenses.
For example, TATEEDA GLOBAL provides its customers with medical software development staff augmentation services, including web development, mobile app development, software quality assurance, and other IT services. With the help of the company's branches located in Ukraine, Eastern Europe, and Latin America, TATEEDA GLOBAL is capable of project cost optimization, which helps you reduce both operational and strategic costs of software implementation.
What are the Advantages of Staff Augmentation?
Free up your employees for other tasks: Staff augmentation is not always about filling competency gaps and acquiring novelty talents but rather about increasing general team capabilities, so adding talents that are similar to those you already have is possible when you're looking to re-allocate existing resources within your organization.
Increase available resources: You may resort to staff augmentation services when you aspire to boost your project performance. With such a service, you're allowed to add more resources and thus involve more tasks to parallel execution without hiring additional permanent staff, as the latest option would lead to considerably higher costs.
Make use of the global talent market. Businesses no longer limit themselves to employees available within their geographical locations. Currently, thanks to the power of the Internet, employers can engage IT talents from anywhere on the planet, including the best Ukrainian developers for staff augmentation and project reinforcement. Companies from the U.S.A. and Western Europe can not only benefit from those remote talents but save a fortune on hiring them for IT team augmentation in comparison to the permanent employment of similar specialists in their local markets.
Increasing flexibility while reducing operational costs: The modern turbulent and ever-changing world requires business agility, so easier processes of adding/removing resources are in high demand. With limitations imposed by permanent employment practice, you can never achieve high levels of workforce and organization mobility/changeability. In contrast, staff augmentation allows you to scale or reshape your team on the fly, without paying additional costs for hiring and firing your resources.
What are the Disadvantages of Staff Augmentation?
Potential cross-cultural communication issues: Team members from different corners of the earth may have pretty different attitudes and values, which may result in certain misunderstandings or even cross-cultural conflicts, which are considered one of the biggest issues of the staff augmentation model. In fact, an efficient IT staff augmentation firm, such as TATEEDA GLOBAL, pays a great deal of attention to boosting the soft skills of the developers and other specialists dealing with U.S.-based customers.
If you're looking for software developers and other specialists that can seamlessly join your team and pick up the tasks without a lengthy adaptation period, get in touch with us at TATEEDA GLOBAL.
Timezone issues: Considerable timezone difference is a case for many popular Asian outsourcing locations, such as India: this country is 9 hours 30 minutes ahead of New York/Boston and 12 hours 30 minutes ahead of Los Angeles/San Francisco. Since TATEEDA GLOBAL has a branch in Ukraine (GMT+3), we can offer a much more convenient working hours pattern with only 7 hours ahead of New York/Boston, and 10 hours ahead of Los Angeles/San Francisco. We have more IT outstaffing specialists in South America and Eastern Europe, which are convenient for North American and E.U.-based clients correspondingly.
Thanks to such a timezone diversity, we can resort to the follow-the-sun model: when a tech team in the U.S. finishes its workday, they hand the project over to their Ukrainian team members and vice versa, so the working process continues around the clock. At the same time, several working hours overlap during the day, which is enough for developers to conduct live sessions and coordinate team efforts in real-time.
How to Select the Best IT Staff Augmentation Company?
To get the most value from staff augmentation services, it is critical to find an experienced provider with extensive knowledge of the software development process. Choosing a software development staff augmentation company is an intricate process but you can follow the following steps to accomplish it successfully.
Learn more: The 7 Best Healthcare Software Development Companies in California
To find the best staff augmentation provider, follow these steps:
Define your staffing needs. Carefully assess your current resources and the impending project's requirements to identify gaps in expertise and capabilities that need to be filled.
Thoroughly research the credentials of potential staff augmentations companies. Ask to see their portfolios, and request references from former clients.
Evaluate the provider's reach. Do they have a sufficiently large network of developers with specialized skills to meet the demands of your project?
Inquire about communication style. Does the staff augmentation company have a clearly defined communication protocol that is both practical and transparent?
Ask about IP and data security. The provider should have a policy of thoroughly vetting temporary staff, and require them to sign NDAs. They should be able to guarantee the security of your data and intellectual property.
Consider business philosophy and culture. Your staff augmentation provider should strive to understand your business philosophy and provide temporary employees who will be a good fit for your in-house corporate culture.
Check reviews available online, such as Clutch reviews or GoodFirms profile to make sure the company had already worked with your type of project and has positive reviews from previous customers.
What is the Best Staff Augmentation Country in Latin America?
TATEEDA GLOBAL has had a very positive experience working with software development talents from several countries in South America. We cannot distinguish one specific country, but our team has very professional and successful IT specialists from Brazil, Argentina, Mexico, and several other locations that historically belong to the Latin American region. Overall, our team features employees with native or excellent speaking skills in English, Portuguese, Spanish, Ukrainian, and several other languages. If you're looking for IT staff augmentation in Latin America, make sure to ask TATEEDA for help!
Why is TATEEDA the Best Partner to Help You With Outstaffing?
We have a great deal of experience in IT augmentation, outsourcing, and outstaffing services for American companies and startups. We have our best resources and HR processes in place to cover your skill gaps, reinforce your projects, and alleviate project costs for you.
If you need flexible IT resources (project managers, software developers, QA testers) to partner with on your healthcare project, TATEEDA GLOBAL is here for you!
We offer:
Full-cycle onshore development of healthcare software systems
Personalized connection with our project manager HQ in San Diego, CA
Medical software project assistance, augmentation, and product testing
Legacy medical software upgrades and reengineering
Long-term medical software maintenance services
Affordable project costs, thanks to our R&D branch in Ukraine
Vast onsite experience with U.S.-based IoT, healthcare, biotech, and pharma companies
Fast team deployment—within 48-72 hours
Contact TATEEDA GLOBAL today and build your software with us!