The Complete Guide to Healthcare IT Staff Augmentation
In this article, we'll talk about healthcare IT staff augmentation: its benefits, goals, and associated risks. We'll learn why this phenomenon matters, and why outstaffing models for healthcare are becoming more popular with American medical professionals and health-tech companies.

Budget constraints? Persistent COVID pandemic? Medical workforce crisis?

These are only a small part of the problems faced by the healthcare system in the United States in 2022.

Should we ask IT specialists to provide more healthcare automation solutions to help us with every issue on the list? Maybe…

The medical staffing shortage can be addressed with the help of IoT-based automation. This includes automated health-monitoring systems, automated medicine-injection systems, automated defibrillation devices, and more, all of which can help mitigate critical conditions when there's a deficit in nursing staff. (As we know, the shortage of medical specialists is only going to worsen against the growing number of potential patients.)

COVID-19 constraints (or other pandemic situations, like seasonal flu outbreaks) can be managed with the help of telemedicine solutions of different types: remote ECG-monitoring software, remote blood pressure/chemistry monitoring tools, telepsychiatry solutions, and many others. These solutions can also help physicians observe more patients at one time.

Narrow budget constraints are another problem to deal with. Everyone knows healthcare IT solutions are not cheap!

The good news is that budgetary constraints can be managed with the help of healthcare IT staff augmentation. As an example of a successful staff augmentation strategy, we'd like to mention our clients, AYA Healthcare. For AYA, we delegated a team of 10+ skilled programmers and QA specialists to reinforce their software development projects. Learn more from this case study ⇒

Who are we? TATEEDA GLOBAL is a medical software development company that can help you with IT staff augmentation in healthcare and medical projects.

We have vast experience with U.S. medical startups and companies: biomedical solutions, lab automation, pharmacy management, medical staff management, remote patient monitoring, and many other systems. Check out our portfolio ⇒

If you are interested in healthcare IT staff augmentation services, consider us:

✔️ We are a San Diego, California software company with local project experts and software engineers available for personalized communications and technical consulting.

✔️ We offer a convenient time zone for North American clients, dedicated project managers, and favorable project rates, thanks to our well-organized R&D branch in Ukraine and other countries.

✔️ We are open for free tech consulting. Do you need expert advice on technologies for your medical software development? Please reach out to our medical software engineers today ⇒
What Is IT Staff Augmentation in Healthcare?

This is a specific outstaffing model that can help American healthcare providers and health-tech companies enhance their IT outsourcing strategies with a minimum of trade-offs (i.e., NO compromises on quality and security).

When it comes to IT staff augmentation in digital healthcare, the major takeaways are:

TATEEDA is different from the classic model of IT outsourcing services, and we are free of its vivid downsides (e.g., poor project engagement and insufficient dedication on the part of outside vendors).
Our IT healthcare staff augmentation model can render benefits specific to in-house IT teams but without the higher administrative costs normally incurred by the long-term employment of software developers and other health-tech specialists.
Software development staff augmentation in healthcare involves hiring distant IT team members at a much more affordable cost–and only for as long as you need their services.

This comes without the administrative overhead, bureaucratic procedures, or social liabilities that usually occur when you have to employ (or reduce) permanent staff in the United States.

➡️ In other words…with this model, IT team specialists (developers, QAs, IT administrators, UI/UX designers, and more) deeply integrate with the client's organization or existing team as if they were permanent employees. At the same time, the staff augmentation strategy does not require social benefits or any other cost outlay associated with permanent employees.

➡️ Your team can be painlessly scaled up/down at any moment as required by the project situation and agreement, either on a full-time or part-time basis.

We'll discuss even more benefits in the following sections…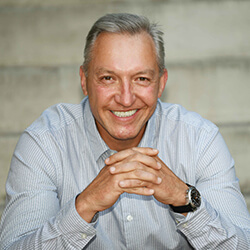 Slava Khristich
Healthtech CTO
Based in San Diego, Slava knows how to design an efficient software solution for healthcare, including IoT, Cloud, and embedded systems.
What Are the Benefits of IT Staff Augmentation for Healthcare?
The software development staff augmentation model in healthcare and other related industries (pharmacy, health-tech, laboratory, etc.) provides a number of valuable benefits that enable companies and organizations to save a lot of time and money. This model is strongly in demand in order to manage financial constraints in the current age of global shortages…

Let's consider the major benefits of staff augmentation for healthcare technology clients.
#1. Minimization of HR Expenses
Costs associated with HR activities (employee recruiting, interviewing, onboarding, etc.) can be pretty high. Moreover, when it comes to recruiting IT talent for healthcare organizations, native HR professionals in these organizations can lack sufficient skills and experience for dealing with IT candidates and their professional competencies.

Moreover, they can be bound by legal and administrative constraints that won't allow them to efficiently outsource IT jobs…

With the IT staff augmentation model in healthcare, you can delegate all HR-associated tasks to your outsourcing healthcare staff augmentation provider, thereby saving your resources and avoiding crucial mistakes in hiring technical specialists.

In fact, IT staff augmentation vendors have their own HR processes in place to find and hire the best technical resources at the best rate to reduce expenses.

Instead of tasking medical HR departments with technical vacancies beyond their competency level, rely on an IT staff augmentation partner to assist you in adding superior technical talent to your in-house team or projects.

If you're looking for IT project-augmentation services, contact us at TATEEDA GLOBAL. We have a long track record of success in healthcare IT outstaffing services for American health-tech companies and startups!

Our tech talents can be swiftly and organically integrated into your existing project or IT department crew to help with current tasks, thanks to our well-developed soft/technical skills.
#2. Quick Resolution for Talent Shortages and Skill Gaps
One of the top benefits of staff augmentation services for healthcare is finding a quick, flexible way to fix deficits in technical "skill gaps."

A skills gap refers to a situation in which the skill set of your current workforce is insufficient to accomplish key project tasks. These gaps occur when a team lacks IT talent with specific competencies and skills.

Skill gaps are not rare in health-tech businesses and projects. What's worse, they can generate higher costs, as they lead to project delays and/or quality tradeoffs.

This situation can happen when…

One or several team members suddenly decide to leave
Project concepts or goals change on the fly
New, better technologies are released
Staff turnover issues arise
A local talent shortage presents itself
Budgetary outlay is insufficient for hiring the appropriate tech specialists on the local market.
In certain situations, you don't want to hire certain IT specialists on a long-term or permanent basis, as their project involvement is expected to be limited.

How can this situation be resolved?

With the help of healthcare IT staff augmentation services, you can…

✔️ Quickly cover all existing skill gaps on your team.
✔️ Add technical resources without the administrative overhead associated with permanent employment, like social benefits.
✔️ Remove technical resources as soon as their help is no longer needed (and without the administrative costs associated with the standard employment model.)

Interested in the benefits of the healthcare staff augmentation model?

TATEEDA GLOBAL is a healthcare IT staff augmentation and medical mobile app development company in San Diego, CA. We are experts in HIPAA-compliant health-tech development, and we are ready to provide you with our talent (senior developers, QA testers, UI designers, and more) on a short-term or long-term basis. We can deploy our resources for your project within 48 hours!

Drop us a line to learn more! ⇒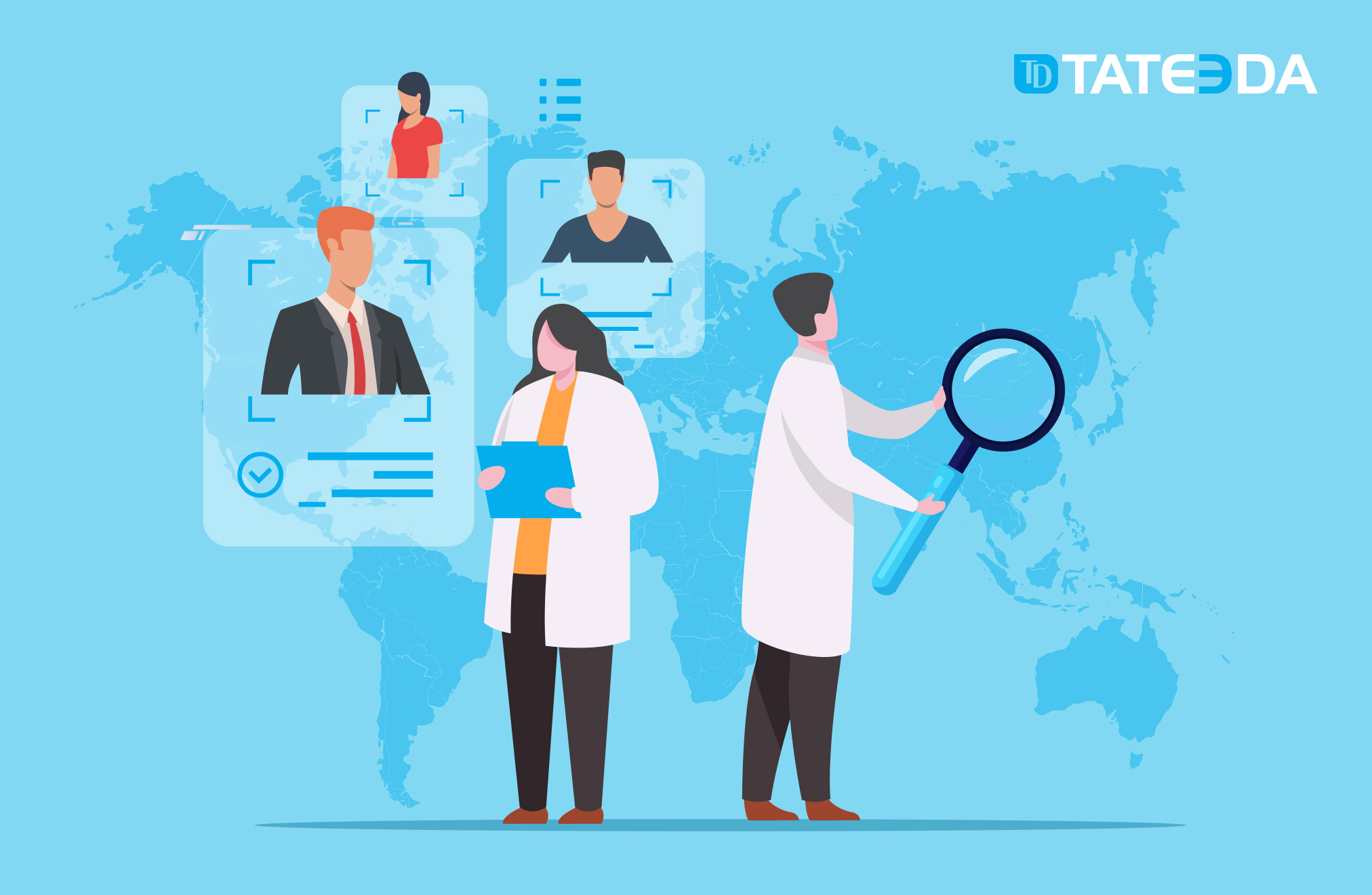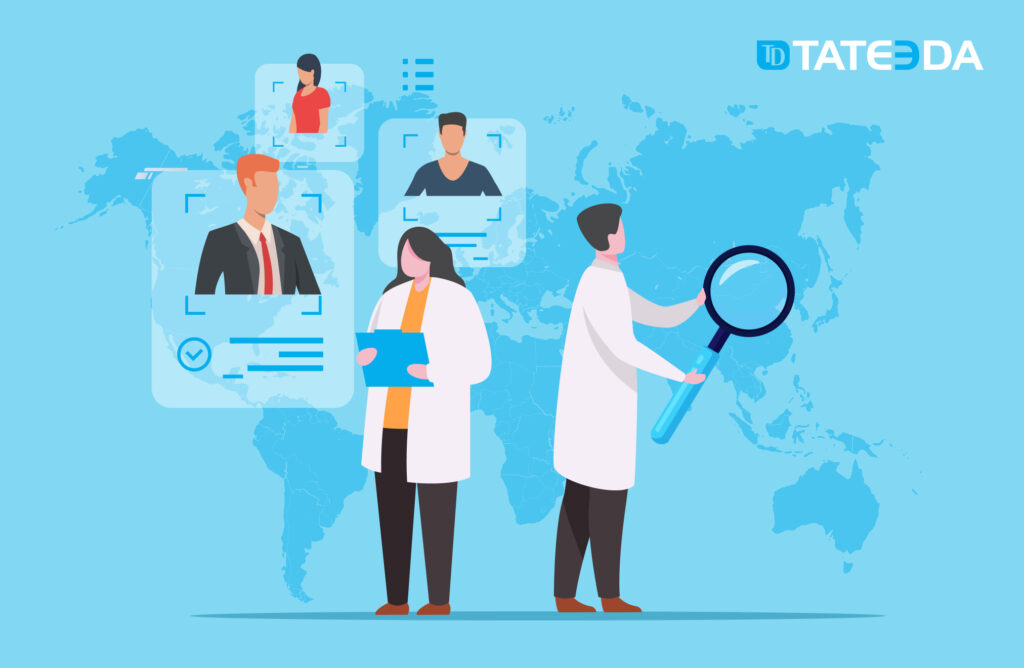 #3. Better Costs and Hourly Rates for Hiring IT Specialists
Healthcare software development and staff augmentation usually includes hiring IT specialists in remote locations, like Eastern Europe or South America. This approach allows vendors to keep costs manageable for their clients and reduces organizational overhead.

As you can see, this model is capable of providing considerable financial benefits and flexibility to healthcare organizations and medical technology startups.

This is possible because tech talent, including senior software developers, can be hired in remote locations for a much lower hourly rate than in the United States or Western Europe. This is a great resource for the development of competitive healthcare software projects, especially under strict financial constraints.

TATEEDA GLOBAL is an experienced IT outstaffing service provider from California.

We employ a mix of local and remote talent (from Ukraine and several other locations) to provide our clients with the best project rates. If you would like to learn more about our IT staff augmentation services for health-tech companies and healthcare organizations, please contact us for a free consultation!

Custom Healthcare Solutions
See how we can engineer healthcare software, validate your ideas, and manage project costs for you.

#4. Deep Integration of Remote Talent with the Client's Current Team
Resources that are qualified to join an existing team under the healthcare IT staff augmentation model will seamlessly integrate with your organization.

They will seamlessly coordinate their work schedules with the rest of your team.
They possess sufficient soft skills to collaborate with other team members efficiently, including good knowledge of English.
They communicate directly with your project managers and technical leads (if you permit).
They are 100% dedicated to the project, and delve deeply into business specifics and tech aspects as required.
They are available to team communications and task reporting in the way you require.
They follow cybersecurity requirements and other business practices as required.
#5. No Additional Infrastructure Investments
Simply put, you won't have to organize and maintain an additional workplace in your office, including laptop/desktop computers or other devices. You can save on all associated costs, as augmented resources usually work from the vendor's headquarters.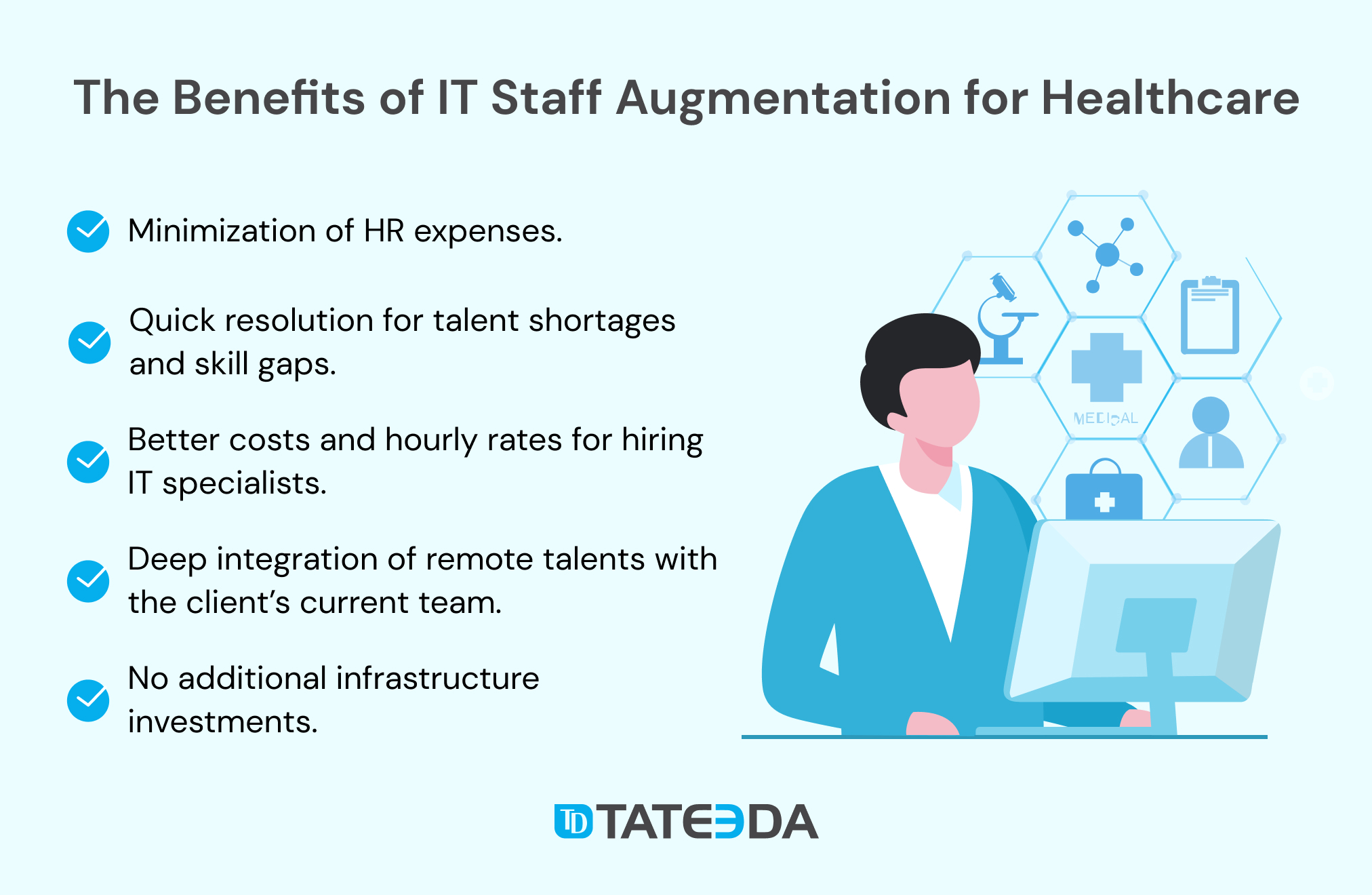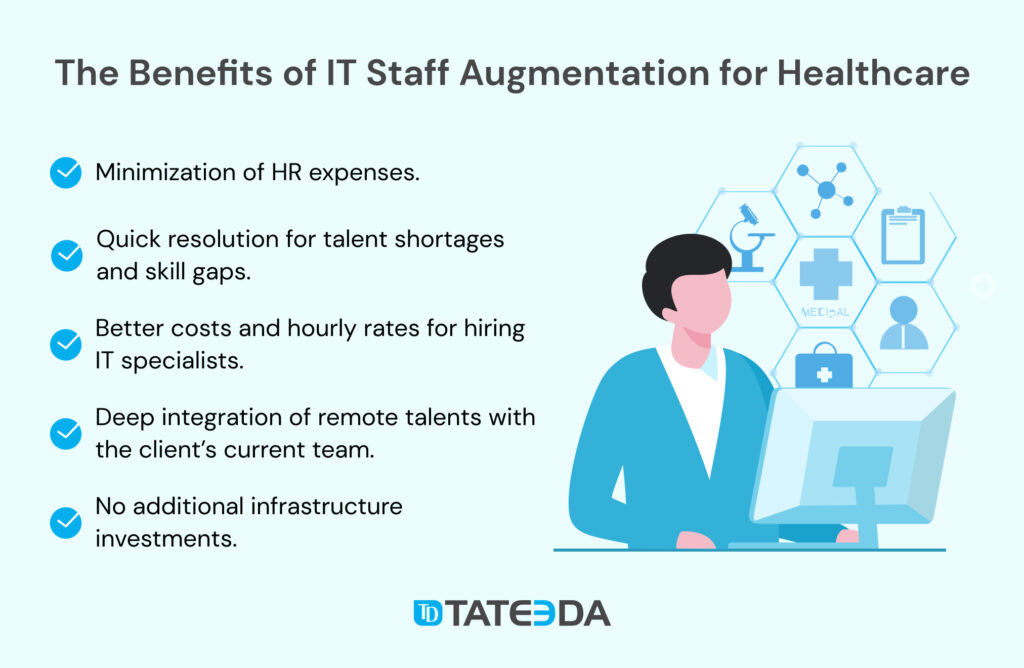 Risks to Consider When Hiring Augmented Staff in Healthcare
Of course, there exist many risks and concerns related to healthcare IT staff augmentation services, and you should know about them.

🔸 PRIVACY! NDAs should be signed with augmented staff providers and separate resources (if required) in order to prevent any business data leaks and/or other issues.

In fact, IT specialists offered by a trustworthy staff augmentation partner are expected to be well-trained in terms of data security and careful with sensitive business matters. They will sign a non-disclosure agreement with the vendor employing them.

It goes without saying that all TATEEDA GLOBAL employees are introduced to HIPAA-compliant practices. This is an absolute must for our customers in healthcare.

Learn more: Mobile Hospital App Development: the Ultimate Guide
🔸 Team Reliability. All pre-hiring and hiring processes for sourcing qualified, skilled staff for clients are undertaken by the staff augmentation vendor, but separate team members can also be verified by the client. This helps to ensure that each potential team member will be the best fit for a specific project.

At TATEEDA GLOBAL, we adhere to the highest HR standards and policies to provide you with only reliable resources:

We conduct technical screening and interviews with potential employees.
We examine each candidate's soft skills (friendly, collaborative, attentive to criticism, etc.), including a good level of English.
We invest in the improvement of each employee's proficiency and skills.
We keep our resources motivated.
We provide facilitation and project management assistance to our clients and resources.
Learn more: How to Choose & Hire the Best Software Development Staff Augmentation Company

🔸 Mismanagement. One of the worst risks you could bump into is fake or dishonest IT staff augmentation providers that don't maintain their own well-trained, skilled staff. Instead, they occasionally find programmers on gig platforms (and other crooked practices).

In this case, you can hardly expect any of the benefits of the healthcare staff augmentation model. Instead, you'll face mismanagement on a grand scale, including failed deadlines, poor communication, poor project dedication, and imbalanced/failed work schedules…

At TATEEDA GLOBAL, we maintain our own R&D offices with all necessary IT specialists. We have our HR department in place to cover any skills and/or talent demanded by our customers…

Delivered Healthcare Software Portfolio
The leading American healthcare companies benefit from working with us.

Healthcare IT Staff Augmentation vs. Other Models
Let's compare the major healthcare outstaffing models to differentiate them from IT staff augmentation…
Staff Augmentation vs. Classic On-demand Outsourcing Model
In both cases, the vendor covers all HR-related hassles themselves. However, with classic on-demand outsourcing, you cannot directly access or manage the team. Usually, a representative of the vendor is your only contact point. They discuss and accept your tasks, then deliver their solutions built in accordance with your requirements. This type of service is usually billed on an hourly basis as spent by the vendor's whole team.

With IT staff augmentation, you can choose the candidates and manage them according to the preferred methods and practices of your organization. You can communicate and collaborate with the augmented team the same way you do with your in-house specialists.

| | | |
| --- | --- | --- |
| | IT Staff Augmentation | On-demand Outsourcing |
| Team | Direct access and management. | You deal with a contact person or vendor representative. |
| Choosing Candidates | YES. | NO. |
| Billing | Each resource is billed separately according to their time and/or contribution. | You are billed according to the exact task(s) and/or jobs completed. |
Learn more: How to Build an MVP for a Healthcare Product
Staff Augmentation vs. Managed Services
Managed service providers prefer to service your IT needs on a subscription basis, often with monthly or yearly fees. Usually, these providers are also vendors of certain software products or other computer-related solutions. They maintain and improve/update these solutions according to their own plan–and, to a lesser extent, your feedback.

Despite their name, vendor engineers and software developers involve themselves in projects according to the managed service model, and are not directly managed by the client in any way. They do take responsibility for the functionality of their IT infrastructure, systems, and equipment—for example, remote maintenance and management of servers, desktops, and software packages for a healthcare organization.

IT specialists that help you under the managed-services model won't take part in your custom development projects, but will rather take care of limited responsibility niches and tech tasks identified in the contract you signed with the vendor. Communication is minimized to service documenting and periodic reporting.

In contrast, staff augmentation services normally include flexible communications, flexibility in tasks and reporting, and adoption of task management strategies offered by the client. Moreover, with this type of service, the efforts of each augmented staff member are billed on a flexible, hourly basis (usually, weekly, biweekly, or monthly.)

| | | |
| --- | --- | --- |
| | IT Staff Augmentation | Managed Services |
| Task management | You manage the tasks and goals. | Tasks and services are done beyond your immediate control. |
| Reporting | You choose the way tasks and activities are reported. | Periodic, according to templates offered by the vendor. |
| Billing | Each resource is billed separately according to time/contribution. | Subscription. |
Learn more: Virtual Nurse App Development Guide
Staff Augmentation vs. R&D Center
An R&D center for outsourcing/outstaffing is the most complicated and expensive way, and implies building an office and hiring a team of IT specialists in a remote location.

This strategy can work for large healthcare organizations or health-tech companies that generate a constant stream of IT-powered innovations, initiatives, and projects demanding intensive workloads and effort. This means having a full-time remote team employed according to laws and regulations accepted in the remote destination where you establish your R&D center.

However, in the modern world, it is not necessary to create your own R&D branch. Instead, you can hire a vendor like TATEEDA GLOBAL. We maintain our own well-organized R&D office in Ukraine, complemented by numerous WFH employees worldwide.

| | | |
| --- | --- | --- |
| | IT Staff Augmentation | R&D Center |
| Costs | Moderate | High |
| Company Size | ANY | Large |
| In-house Team | YES | YES |
Want to hire IT staff augmentation services?

TATEEDA GLOBAL can help!

✔️ We'll build a dedicated team with complete skill sets or provide you with separate specialists according to your demands and requirements.

✔️ Thanks to our distributed team, we can offer resources ideally suited to your time zone, matching all of your crucial requirements.

✔️ We are headquartered in San Diego, California, USA, and have local project managers and software engineers available for immediate personalized communication.

Drop us a line to learn more! ⇒
How to Find a Staff Augmentation Company for Healthcare
Identify the technical skills and expertise your augmented staff vendor must possess in order to execute your healthcare project.
Use the best platforms to search for IT staff augmentation companies: Clutch, GoodFirms, Google.
Check each company's project portfolios, website, and customer reviews.
Conduct thorough background research, and have sufficient evidence that you are dealing with competent medical software development professionals.
Ask companies for a proven track record of success in the augmentation of IT staffing for healthcare technical projects, including testimonials from previous and/or current clients (at the very least, make sure their resources have a good grasp of HIPAA-backed project requirements.)
Introduce the technology stack you're looking for, and explain which skill gaps you want to fulfill. All tech discussions should be performed by an experienced CTO that can efficiently manage the situation.
Shape an acceptable framework for business cooperation according to the legal requirements of your project, including the NDA policies of your future IT staff augmentation provider.
Coordinate your respective managerial approaches and style to make sure you can build a productive cooperation model; make sure the vendor can offer sufficient resources to cover your time zone, language proficiencies, and other requirements.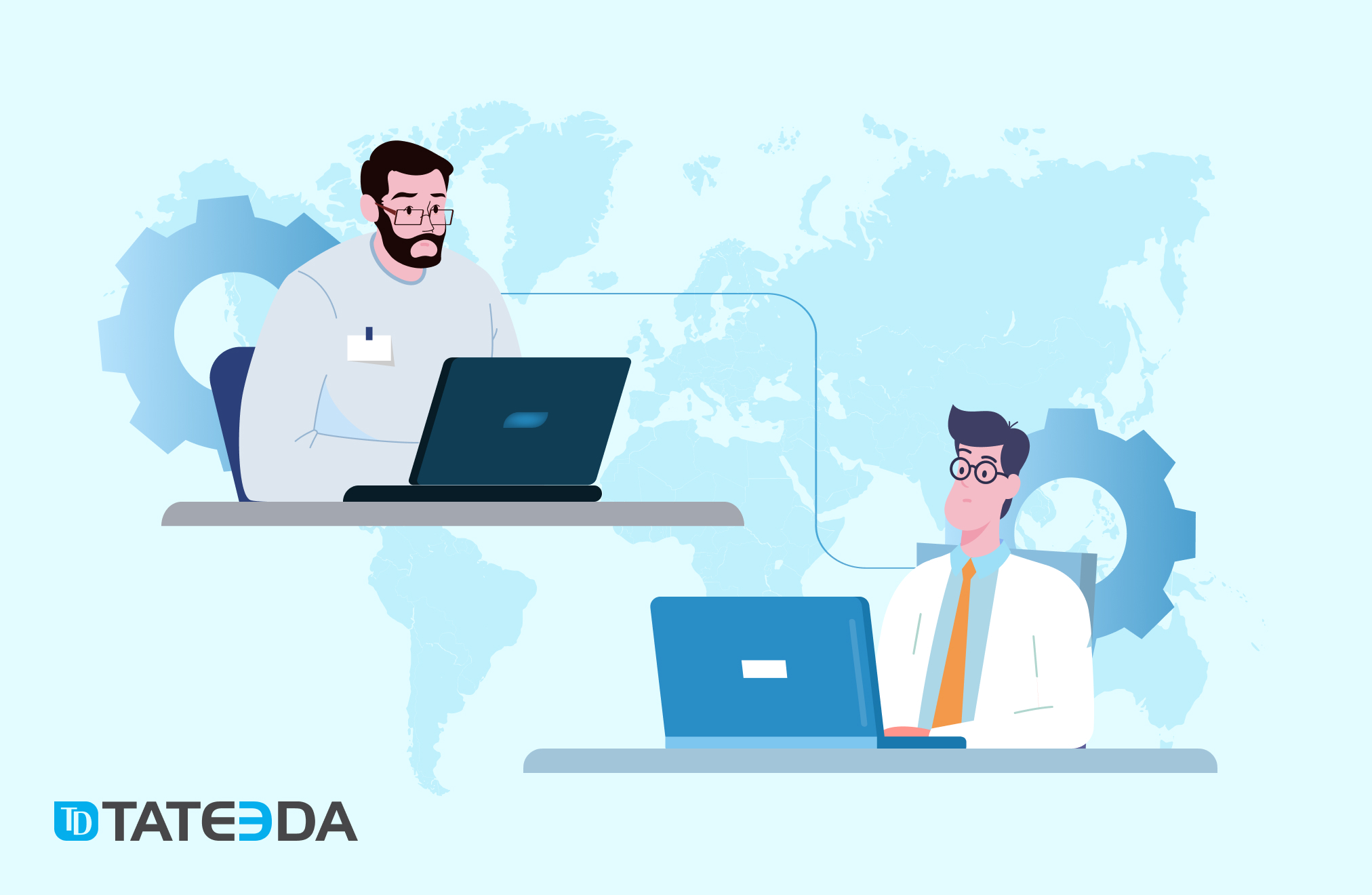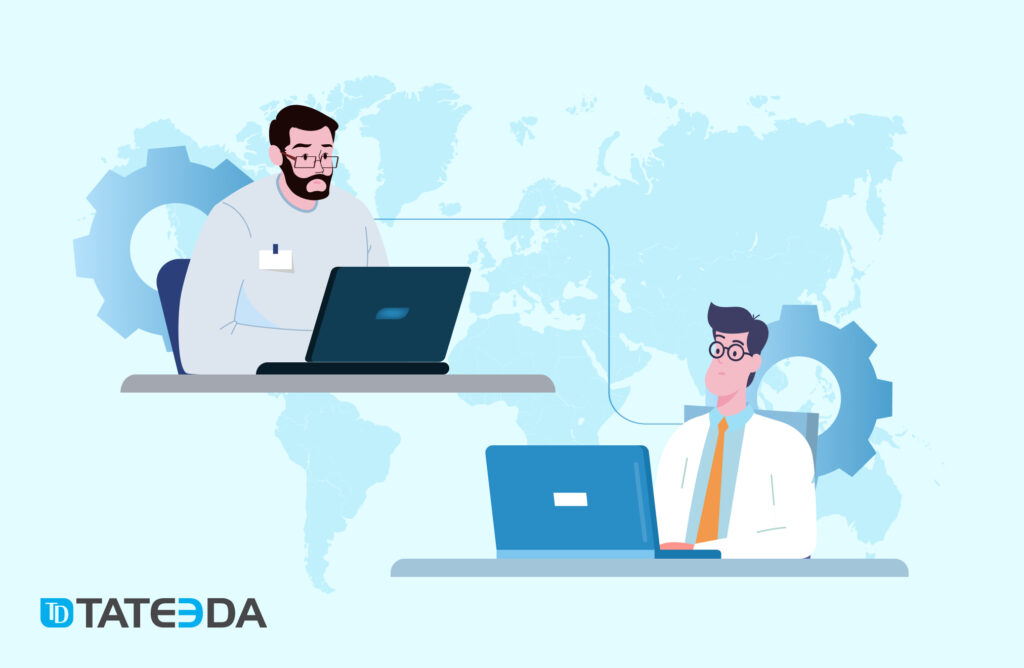 FAQ
Why is staff augmentation important?
It's a great opportunity to overcome financial constraints put on healthcare providers and organizations in the United States and other developed countries. This strategy is used not only for medical IT staff, but is also becoming popular in other healthcare areas, including the nursing population.

For example, one of our IT staff augmentation clients, AYA Healthcare, offers travel nurses to efficiently cover medical workforce gaps in hospitals across the nation.

When should you choose staff augmentation for your healthcare startup?
When all other models don't work for you. For example, you need to add just one or two temporary specialists to complement your existing healthcare project team, and you don't want to employ a full-time local specialist (who might be too expensive for your current budget, or scarce in your local market.)

How should you prepare your team for staff augmentation?
Actually, with a good IT staff augmentation provider, specific preparations are not required (except for the usual onboarding procedures accepted in your organization.)
Why is TATEEDA the Best Partner to Help You With Outstaffing?
We have a great deal of experience in IT augmentation, outsourcing, and outstaffing services for American companies and startups. We have our best resources and HR processes in place to cover your skill gaps, reinforce your projects, and alleviate project costs for you.
If you need flexible IT resources (project managers, software developers, QA testers) to partner with on your healthcare project, TATEEDA GLOBAL is here for you!
We offer:
Full-cycle onshore development of healthcare software systems
Personalized connection with our project manager HQ in San Diego, CA
Medical software project assistance, augmentation, and product testing
Legacy medical software upgrades and reengineering
Long-term medical software maintenance services
Affordable project costs, thanks to our R&D branch in Ukraine
Vast onsite experience with U.S.-based IoT, healthcare, biotech, and pharma companies
Fast team deployment—within 48-72 hours
Contact TATEEDA GLOBAL today and build your software with us!