Why Outsource to Ukraine: How to Hire Ukrainian Software Development Team
If you are a tech junkie or work with IT in your business, you have probably noticed that many experts and authorities on software development come from Eastern Europe, especially from Ukraine. That is no coincidence. Ukraine has gained world renown over the past two decades as a haven for IT outsourcing of high-quality and complex software development projects. In fact, numerous Fortune 500 companies hire Ukrainian developers for their software projects, including Apple, Microsoft, Samsung, Boeing, and IBM, to name just a few. In this article, we'll learn why IT outsourcing to Ukraine can be the right choice for your next project.
How IT in Ukraine Became a Prime Global Outsourcing Partner
Despite the hardships imposed on Eastern Europe during the Soviet regime, the USSR left Ukraine surprisingly well-positioned to dominate in technology development, just as tech began to explode on the global stage.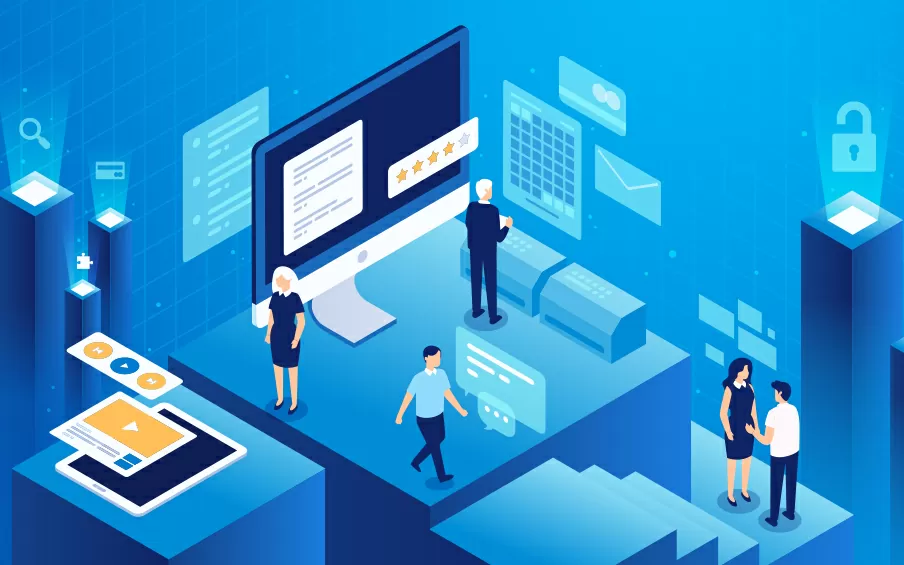 In the 1960s and 70s, Kyiv was the only city within the USSR to develop and manufacture multi-purpose computers, and Ukrainian computer scientists wrote the programming code for Dnepr, the first semiconductor-based multipurpose control computer.
Near the end of Soviet rule, the population of Soviet Ukraine was highly educated, with about two dozen technical universities and research institutions providing a strong IT foundation for their graduates. In fact, in 1990, approximately 70% of the Ukrainian population held a higher education degree. As the Soviets released their hold on Ukraine, the timing was perfect for Ukrainians educated in tech to meet the world's exploding demand for software products.
Between 2015 and 2020, the number of software developers in Ukraine jumped from 74,000 to 200,000, a growth of 2.5 times. The number is projected to approach 250,000 by 2025.
With a projected annual export volume of 8.4B in 2025, Ukrainian software developers are ranked fifth among worldwide nations, and fourth among European nations, according to 2019 assessment data collected by SkillValue IT Ranking for over 160 hard skills, based on technical questions and over 30,000 exercises. Ukraine has also occupied the 4th position in tech skills worldwide according to a recent Coursera study (2020).
With an abundance of highly skilled talent and a strong IT community, Ukraine is a natural candidate to become one of the world's largest producers and exporters of software products. In fact, Ukraine has already become one of the top software development outsourcing destinations in Eastern Europe.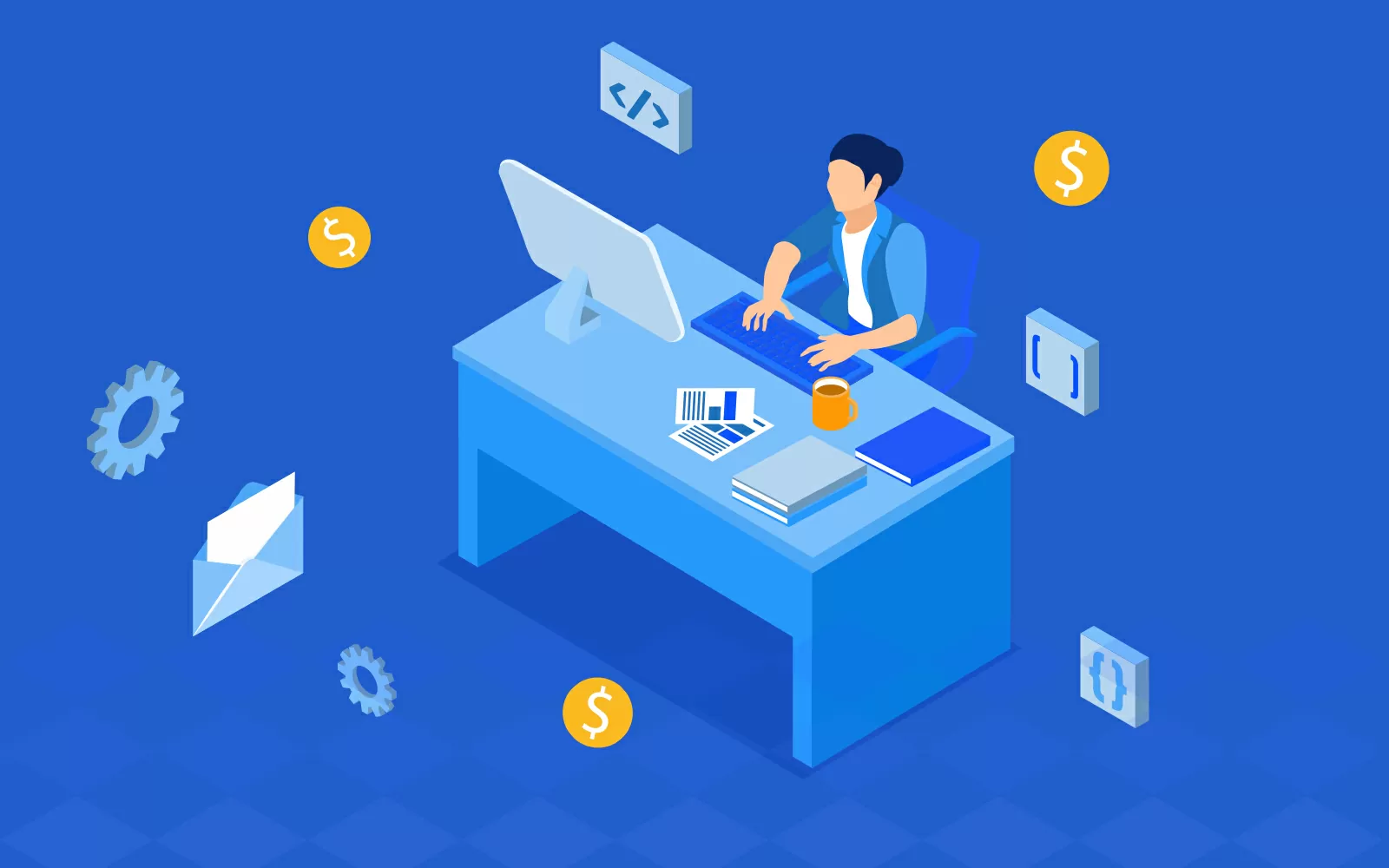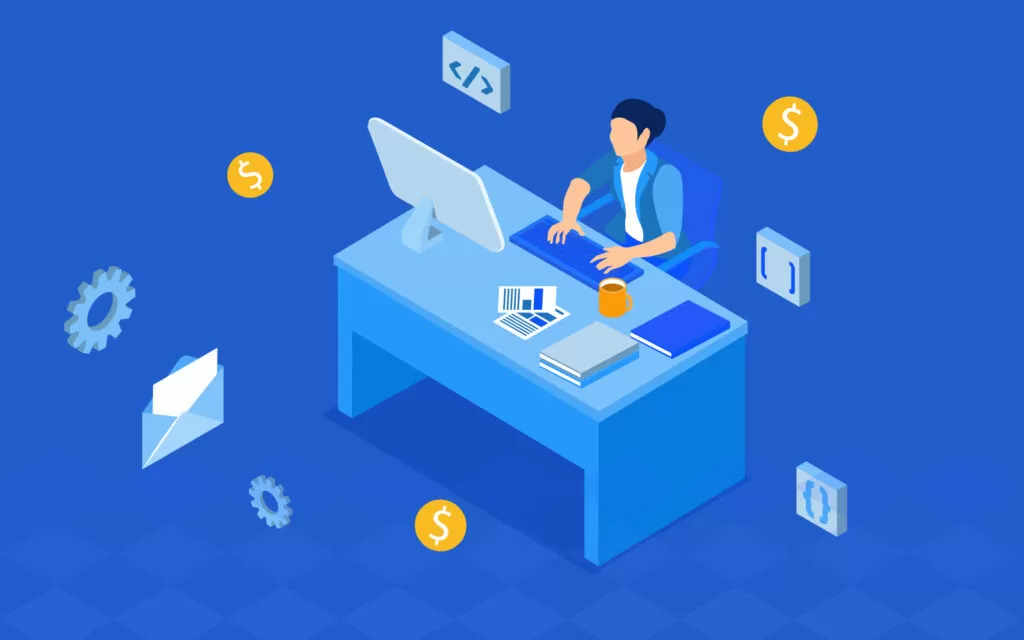 9 Reasons to Hire Ukrainian Outsourcing Software Development Team
There are multiple reasons why outsourcing software development to Ukraine may be a savvy business move for your company. Here are just a few of them:
1. Availability of Top-Rated Professionals in Ukraine
A large pool of software development talents: With over 200,000 available developers, putting together a top-level team for software development in Ukraine is easy. In terms of software developer numbers, Ukraine is among the top 10 European countries (2019), outnumbered by a few larger nations, such as the United Kingdom, France, or Germany. The number of developers in Ukraine is planned to rise to 250k by 2025 thanks to tens of thousands of tech graduates entering the market every year. With such a large and diversified community of software developers, outsourcing to Ukraine becomes a highly demanded option for foreign businesses.
Strong skillsets and expertise in the most popular platforms and coding languages: Ukraine developers enjoy robust local communities for PHP, Java, JavaScript, .Net, and many other technologies. Programmers who specialize in more obscure languages can also be easily found. There is a long list of software development outsourcing providers, including multinational companies, with their offices and affiliated branches spread all across Ukraine — DataArt, EPAM, Lohika Ciklum, Luxoft, and many others. Because of such an active market, many Ukrainian developers offer versatile skills and rich experience profiles ensured by their participation in numerous projects for a variety of industries. Moreover, when you hire Ukrainian software developers, you not only make sure to hire seasoned specialists but also acquire resources with excellent soft skills.
2. High Levels of English Proficiency Among Ukraine Developers
For U.S. and European businesses, communication and negotiation with Ukraine developers are fairly easy, since the vast majority of developers, up to 70% or more, speak upper-intermediate/advanced/fluent English. The general level of English proficiency in Ukraine is also bettering over time: as of 2020, the country belongs to a moderate English proficiency group sharing it with Spain, Italy, Hong Kong, and South Korea.
3. Affordable Costs for High-Quality Software Projects in Ukraine
Salaries of software developers in Ukraine: Compared to software development professionals in other European or North American nations, software developers in Ukraine make slightly lower salaries, while possessing equal or greater levels of expertise. That's why hiring Ukrainian developers is a great advantage for businesses who want to build high-quality software projects on a limited budget.
Let's compare Ukrainian developer salaries against those of their U.S. counterparts:
JavaScript: In Ukraine, you can hire a Junior JS developer for $13,000-$15,000 per annum; a Senior JavaScript engineer is expected to be paid $36,000-$50,000 per annum. At the same time, a U.S.-based Junior JavaScript specialist is to be paid an average yearly wage of $60,000+, while a Senior JS developer's annual wage is estimated at $110,000-$160,000, depending on the state specifics, individual experience, and hard skills.
C# .NET: In Ukraine, Junior C#/.Net devs are going to be paid $11,000-$21,000, while the expected annual salary of a Senior .Net programmer ranges from $36,000 to $46,000. Their U.S.-based counterparts are assumed to earn at least thrice more: $50-$60k/year and $110-$160k/year correspondingly.
PHP: Junior PHP developers in Ukraine are expected to earn $14,000/year in avg., while Senior PHP coders are expected to get $35,000-$40,000/year. The median annual figures for the U.S. residents of the same proficiency levels would achieve as much as $60,000/year and $110,000/year correspondingly.
Those are just a few examples of popular programming languages. However, the costs of hiring other IT professionals are at least three times lower in Ukraine than in the United States or Western European countries. That's why hiring a team of developers in Ukraine can be a great money saver for your next software project.
Cost of living in Ukraine: Someone would argue that lower salaries are caused by poorer skills, but the true reason is a more affordable cost of living in Ukraine in comparison to the U.S.A. Frankly speaking, the United States is doing better in certain expense categories, such as buying new cars or branded clothes (cost of acquiring those things in the U.S. is more bearable), but many other positions, including apartment rentals, buying daily meals, and organic groceries, transportation, entertainments, fitness, healthcare, and utilities are somewhat cheaper in Ukraine. You may check the up-to-date drill-down of the cost of living in Ukraine here on a government-backed website.
Cheap Internet access: In 2020, Ukraine took the 2nd position in the Internet cheapness rating (previously, it has been ranking the number one for a few years in a row) with only $6.64/month for a fixed-line broadband package. Moreover, Ukraine is currently ranked among the top countries with the cheapest cost of mobile Internet, with $0.75 per one gigabyte of mobile data.
Cheap office space: Although the COVID-19 pandemic has encouraged more businesses to accept the work-at-home paradigm, the rate per square meter of office space still makes an essential profitability component. Renting office facilities in Ukraine is highly affordable in comparison to neighboring countries, such as Poland or Slovakia (not to mention Western Europe): for example, you would pay a total of about $3750/month for 150-200m2 office space in the central district of Kyiv. Such an office premise is enough to deploy a team of up to 15 people. At the same time, other large cities, such as Odesa, Dnipro, Lviv, or Kharkiv may offer even better rates.
4. Data-driven Business Approach and Strong Work Ethic
Unlike developers in some cultures, Ukraine software developers share Western views on business and similar values to Westerners on work ethic and creative thinking. The like-mindedness of Ukrainian developers makes it easier for Westerners to do business in Ukraine, without having to clear multiple cultural hurdles. In other words, when you hire Ukrainian software developers, you acquire well-organized and responsible performers focused on delivering results.
5. Ukraine's Advantageous Geographical Location
Compared to some alternative outsourcing destinations like African and Asian nations, Ukraine's software development epicenter is just a short flight from major European cities. And Ukraine's time zone (GMT+3) overlaps those of the US and Europe, making it convenient to collaborate during normal business hours. In fact, Ukraine is seven hours ahead of New York and Boston, and 10 hours ahead of Los Angeles and San Francisco. It is a smaller time difference in comparison to the same of some popular Asian outsourcing destinations, for example, India that is 9 hours and 30 minutes and 12 hours and 30 minutes ahead of the mentioned locations correspondingly.
Such a moderate time zone difference enables the use of the follow-the-sun approach: when a tech team in the U.S. finishes its workday, they hand the project tasks over to their Ukrainian team members and vice versa, so the working process continues around the clock. Moreover, a collaboration between teams in Ukraine and United States involves a sufficient number of overlapping working hours letting developers establish live calls and coordinate team members settled across different shores and continents.
6. Visa-free Travels to Ukraine and the E.U.
Clients from the U.S. are allowed to come to Ukraine and stay in the country for up to 90 days without a visa. This time can be used to meet their teams in person and discuss projects and tasks face-to-face. Ukrainian remote team members can easily and cheaply travel across the European Union countries to meet co-workers from local branches and teams, thanks to visa-free travel policy provided to Ukrainian citizens by the EU, and can also get visas to the U.S.
7. Beneficial Regulatory and Business Environment
Despite the latest reports on Ukraine's modest progress in fighting inner corruption and economic crime, as stated by the international organizations, the market of software development services is sustainably liberal, predictable, and free of administrative burdens. Moreover, it's supported by easily accessible and comparably cheap banking services, high levels of digitalization, and paperless processes. A complete digital transformation of all administrative processes in Ukraine is on the way.
In fact, Ukrainian authorities have facilitated the process of business cooperation between foreign customers and local software development companies, allowing both parties to collaborate on their software projects fruitfully and securely. It's worth mentioning that if a foreign company opts for offshore software development in Ukraine, it escapes the local tax implications, such as VAT or other costly tax liabilities. Those are just a few reasons why you may feel safe to hire a software development team from Ukraine without fearing uncertainty, corrupt officials, or anything else.
Before you decide to hire outsourcing Ukrainian developers and choose a web development company to partner with, you should consider their online presence and reviews. For example, Clutch reviews or GoodFirms profile: make sure the company had already worked with your type of project and has some positive reviews from previous customers.
Read also: The Benefits of Healthcare IT Outsourcing for Your Medical Facility
8. Tech Talent Shortage in the U.S. and Worldwide
The U.S. economy suffers a severe shortage of software developers and other tech specialists: according to Wall Street Journal, in 2019, the United States labor market needed over 900k developers and other IT jobs just to cover all open positions across the country. A great portion of those positions remains unfilled for many months. That entails a great lag in business operations productivity causing multi-million loss to the U.S. economy. It's worth mentioning that every modern company is a tech company in some sense: today, each business is massively supported by IT applications and if you cannot properly deploy and maintain a business IT infrastructure, you lose…
If you need a software development company to assist you with your current or next software projects, you may consider TATEEDA.
We are a company headquartered in San Diego, CA, powered by remote team members from Ukraine. It allows us to manage the project costs with the help of the best talents from our Ukrainian branch. If you hire us, we'd be glad to provide you with our best resources allowing us a full-cycle software development: front-end/back-end devs, dev ops, UI/UX designers, QA, and others.
9. A Vibrant Tech Community in Ukraine
Ukraine is known not only for its affordable development services but also for being home to a great number of successful startups and mature product companies. Let's name just a few: Jooble, DepositPhotos, People.ai, Grammarly, PetCube, Looksery, Readdle, Allset, Talkable, Datarobot, Competera, and many hundreds of others.
Besides the mentioned brands, Ukraine hosts more than a hundred R&D centers for global tech giants: Apple, Microsoft, IBM, Samsung Electronics, Skype, Ericsson, Oracle, Boeing, Siemens, Magento, and more. These facts are indicative of a favorable business landscape that can be offered by Ukraine to the global IT community.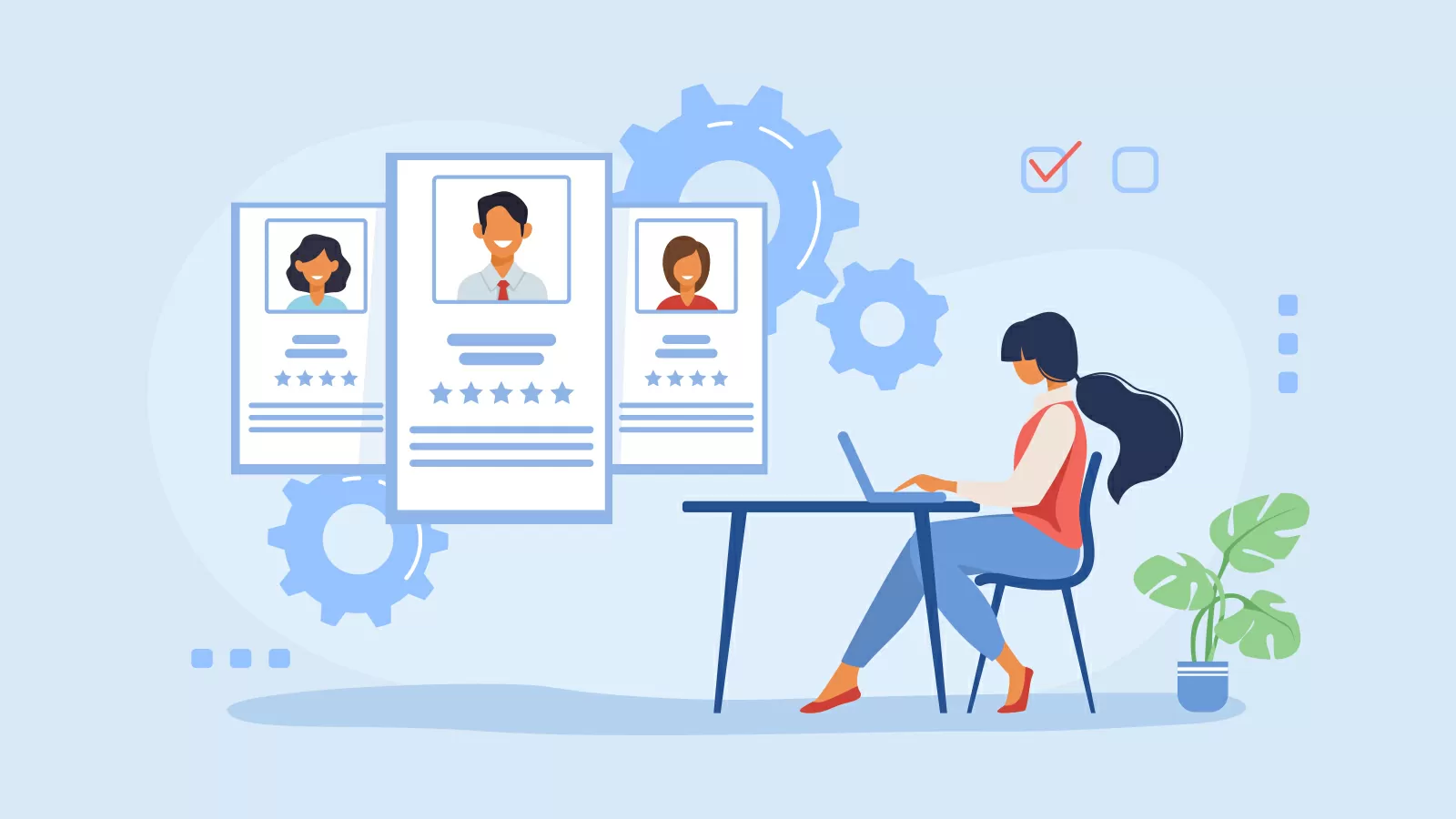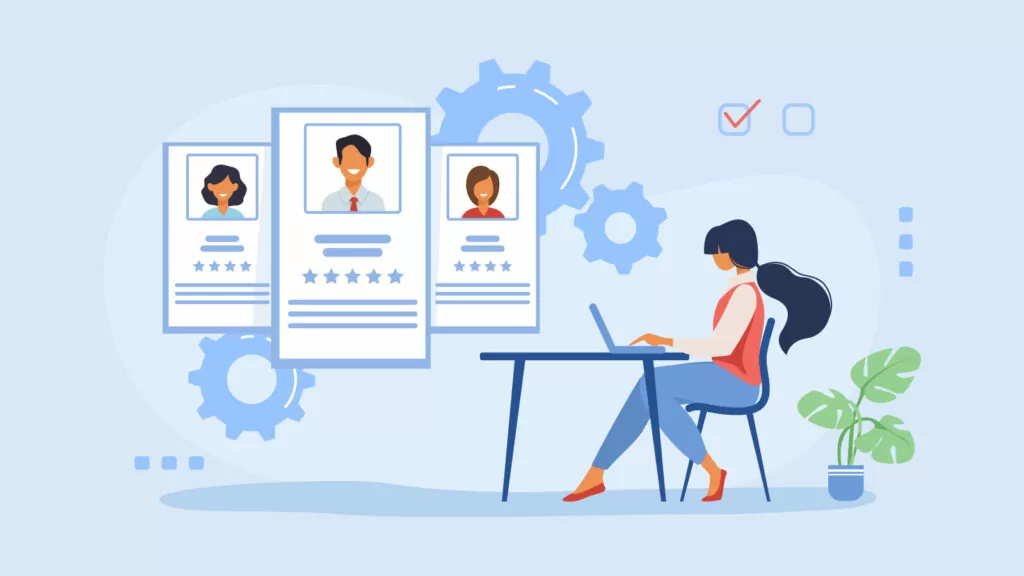 Hiring developers in Ukraine: Staff Augmentation, Product Outsourcing, or R&D center?
Before you decide on hiring a Ukrainian developer, make sure you select the right form of collaboration, such as full outsourcing of your project, project augmentation, or even the establishment of a dedicated office.
Software Development Outsourcing Model
Probably, it's the easiest way to hire a software development team from Ukraine. It works the best for the non-tech companies that require custom software full-cycle development without deeply delving into tech details and methodologies, while they rather prefer to focus on business software functionalities and project costs.
According to this model, a vendor undertakes everything needed to deliver a custom software solution based on a customer's requirements, including software architecture, team management, project management, UI design, all types of underlying coding, quality assurance, IT engineering, tech maintenance, etc.
This model allows companies to fully delegate IT projects to third-party vendors and therefore skip all hassle and costs related to team management, gaining tech expertise that might be irrelevant to their core business, and coping with multiple tech challenges and how-tos.
Read also: How to Develop Hospital Management Software? A Complete Guide to HMS Development
TATEEDA can provide your organization with a turnkey experience in custom software development, so if you're looking for an outsourced IT service, contact us for a free consultation.
IT Project Staff Augmentation
This approach is a great opportunity for any company that looks to reinforce its existing project or department teams with certain IT specialists on a flexible basis (so they can painlessly leave the team once their project is finished).
According to this model, you not just hire a software development team from Ukraine to do some technological heavy lifting, but you organically integrate those resources into your current project structures or cross-functional teams as if they were your regular employees. Under such circumstances, the soft skills of the borrowed talents play a vital role, so the whole team can seamlessly cooperate on the tasks.
TATEEDA is among companies offering team/project augmentation and reinforcement services. Our tech specialists, such as developers and QA engineers, are not only highly competent but also well-trained in terms of soft skills, which ensures their smooth integration into your existing team structures. Contact us today for a free consultation.
Research & Development (R&D) Facilities
If a business is large enough, it may consider expansion and starting its own office in Ukraine. Of course, this approach comes with more trouble, as it requires establishing a local legal entity, finding the right consulting partners to help them accomplish all formal procedures, such as staffing, and become a subject to Ukraine's inner taxation system. Many large and successful companies, such as Amazon, Samsung, Oracle, Apple, and others, are keen on outsourcing engineering to Ukraine.
Outsource Your Medical Software Projects to TATEEDA
If you have a custom medical software development project you want to outsource, but don't know where to begin, TATEEDA can help.
TATEEDA's medical software development and QA outsourcing professionals provide management and support services for project execution in Ukraine. As mentioned above, we are a company based in San Diego, U.S., with a branch in Ukraine, allowing us to combine our healthtech expertise plus medical software regulatory compliance with smart cost management practices.
We use our industry knowledge and global connections to provide you with the most highly skilled and best-performing software development team for your project.
Here's a list of healthcare software solutions you can outsource to us:
Leverage TATEEDA's expertise for a single project, or partner with us long-term to outsource future healthcare and IoMT projects as they arise. TATEEDA guarantees high-performance levels with cost-effective outsourcing, to optimize your business software systems without hiring a full-time development staff in the U.S.
Contact TATEEDA today, to learn more about the benefits of IT outsourcing in Ukraine.