The 7 Best Software Developers in San Diego, California for 2022
In this article, we'll review some of the most prominent San Diego software development companies, as selected by our editors.

We'll also briefly review their software engineering services, case studies, technologies, average pricing, and contact details to help you choose and hire software developers in San Diego, California. 🌴⛵

If you're looking for a custom software development company in San Diego (SD), you're in the right place, but before you look any further…

Please NOTE:
✔️ This list of software companies in San Diego includes companies based in this fabulous California city and its greater metropolitan area (or with an office there), according to the information provided on their websites.
✔️ This list is in random order. These San Diego software development companies have been hand-chosen by our editors.
✔️ The goal of this list is NOT to endorse, compare, or rate these vendors, but to support people looking to hire a custom software development provider in San Diego.
✔️ We try hard to keep the information up-to-date, but if you find any incorrect references or statements, please contact us at info@tateeda.com.
✔️ If you're not happy about being on this list, please let us know so we can take your information down as soon as we can.
The Best Software Development Firms in San Diego
Why does it make sense to look for software developers in San Diego?
🌴 San Diego, sometimes called America's finest city, is a beautiful, dynamic urban community on the Pacific coast in California.
It offers lots of modern attractions, a highly-rated education system, and breathtaking ocean views. San Diego is generally known as one of the best places to live and work in the state…and in the entire country.
At the same time, San Diego is not as huge as Los Angeles, and provides a more peaceful lifestyle with a warm, friendly climate all year long. 🌞
The abovementioned factors have made SD one of the main technological hubs and business magnets in California (along with San Jose, Los Angeles, and a few other locations). The city, with its metropolitan area, features numerous software developers and a multitude of custom software-development providers.
It has never been easy to choose a top software company in San Diego, as a great number of factors have to be considered simultaneously. These include:
🔹 Professional competencies
🔹 Technology stack and skills
🔹 Hourly rates for software development
🔹 Company background and preferred industries
🔹 Customer projects and testimonials
🔹 Interesting and/or extraordinary projects they have executed
This is why our editors decided not to assign ratings to these San Diego-based vendors, but to place them in random order, instead. All of these companies have the necessary expertise in software development (web, mobile, desktop, and more) with numerous customer reviews and merits to their credit.

Let's check out the list of seasoned software consulting experts in San Diego…
#1. TATEEDA GLOBAL
🏭 Industries: Healthcare, Medical Software, Biotech, Pharma, IoT Systems.
💻 Competencies: IT Consulting, Health Tech Project Development, Management, Augmentation, Maintenance. Custom Web Development Desktop, Mobile, IoT, Multi-cloud, Embedded, & Hybrid Solutions.
⚙️ Technologies: Angular, React, Vue, Node.js, Core JavaScript, C#, Node.js, JavaScript, TypeScript, Dart, PHP, SQL, Azure, AWS, Digital Ocean, Google, and other technologies.
🕑 Hourly rate: $50 – $99/hour
TATEEDA GLOBAL is a full-cycle (architecture + UI/UX Design + development + QA) custom healthcare software development company with considerable experience in delivering IoT, HIPAA-compliant, web-based, mobile, and desktop applications.
With headquarters in San Diego and a native R&D branch in Ukraine, TATEEDA GLOBAL has delivered software solutions for a multitude of U.S.-based healthcare startups and mature companies, including AYA Healthcare, Visiontree, and many others from the pharmaceutical, medical staffing, telehealth, and biotech fields. Request a software development outsourcing quote →
TATEEDA GLOBAL's Project Examples:
➡️ Laboratory Test Machine Software Solution
This solution allowed a famous branded laboratory to support robotic systems and to automate specific lab protocols with highly streamlined performance.

TATEEDA GLOBAL was contracted by a high-end global lab-automation equipment manufacturer to help them finalize their medical laboratory testing device project and prepare for further market introduction and sales. Learn more about this project →

Project Features
UI components that control the test tubes/containers undergoing machine processing.
Lab hardware diagnostics. Convenient access to instrument status, reagent levels, maintenance options, and more.
Information-rich spreadsheets, panels, and menus presenting data from the hardware components
➡️ ECG-monitoring Mobile App for Cardiologists
This solution helped VentriLink obtain a fully functional IoMT system to be offered to patients and physicians as a reliable instrument for remote heart monitoring.
TATEEDA GLOBAL joined an already maxed-out team to quickly utilize their back-end APIs to present ECG data to healthcare providers via iOS and Android tablets. Learn more about this case →

Project Features
Patient ECG data profiling and visualization. Convenient, scalable view of patient cardiogram records.
Automatic identification of unusual and/or abnormal heartbeat patterns (events) such as arrhythmia, tachycardia, etc.
Efficient synchronization of the mobile app with the server application.
#2. Seamgen
| | |
| --- | --- |
| Location: 185 W F Street, Suite 700 | Website: https://www.seamgen.com/ |
| Phone: 619-819-7456 | Email: info@seamgen.com |
🏭 Industries: Hospitality, Healthcare, Automotive, Finance
💻Competencies: Branding/Positioning, Web and Mobile Application Development, UI/UX Design, Web Design, Project Augmentation.
⚙️Technologies: Javascript/TypeScript, Angular, TypeScript, CSS3, Data Visualization, Amazon AWS, Microsoft Azure, Java/Kotlin, Angular, PostgreSQL, Elasticsearch, .NET Core on Linux, React.js.
🕑 Hourly rate: $100 – $149 /hour
Seamgen is a mature digital agency providing custom mobile and web-based app design plus full-stack development services in a variety of industries, including finance, healthcare, and automotive. It relies on a network of affiliate offices located across the U.S. Their portfolio includes plenty of projects performed for famous brands, like KIA Motors and the San Diego Zoo.
Seamgen's Project Example:
➡️ Pre-login Pages for the Kia Owner's Portal
Seamgen created pre-login pages for the Kia owner's portal and provided ongoing support for existing Kia owners portal designs. The Seamgen team delivers regular updates to improve the functionality of the platform across all operating systems and browsers. As stated on their website:
"Drivers can now track fuel consumption, average speed, range, and set geofences around specific locations…"
#3. Simform
| | |
| --- | --- |
| Location: 2305 Historic Decatur Rd, Suite 100 | Website: https://www.simform.com/ |
| Phone: +1 321-237-2727 | Email: contact@simform.com |
🏭 Industries: Entertainment, Healthcare, Education, Utilities, E-commerce, SaaS.
💻Competencies: Cloud Strategy, Mobile Application Development, Software Development, User Experience/User Interface, Web Design, Web Development.
⚙️Technologies: Adobe Creative Suite, Google Cloud, HTML, Java, Microsoft Azure, Microsoft Dynamics, NetSuite, Shopify, WooCommerce, WordPress.
🕑 Hourly rate: $25 – $49 /hour
Simform is a fairly large tech company (300+ specialists) whose mission is to "help successful companies extend their tech capacity." They maintain a wide network of offices in the United States (including San Diego) and India. Their portfolio is huge, with a number of interesting projects ranging from an EV charging platform to health and fitness-tracking applications.
Simform's Project Example:
➡️ Insurance Management Solutions with Telematics
Simform created an IoT-powered fleet-tracking solution for a large Scandinavian insurance company. With this solution, fleet operators and drivers track vehicle status and driving behaviors with telematic technology. Insurers can acquire important information about accidents in real-time and react rapidly, as required by protocol.
#4. The Smyth Group
| | |
| --- | --- |
| Location: 262 Blockton Rd -7670, Vista, CA | Website: https://thesmythgroup.com/ |
| Phone: (225) 910-7789 | Email: info@thesmythgroup.com |
🏭 Industries: Human Resources, Advertising & Marketing, Construction, Finance.
💻Competencies: Web and Mobile Application Development, UI/UX Design
⚙️Technologies: iOS, Mobile, Android, .NET, Software, iPhone, iPad, Responsive Design, HTML5, CSS, JavaScript, Web Dev, C#, ASP.NET, MVC, Python, PHP, SQL, Angular, React, AWS, Lambda.
🕑 Hourly rate: $100 – $149 /hour
The Smyth Group is a boutique web/mobile development agency from Vista (the greater San Diego metropolitan area) with a beautifully crafted website and multiple customer projects and testimonials in their portfolio. Their team is not huge, but it can flexibly scale up or down when required. Their famous brand customers include Columbia Sportswear.
The Smyth Group's Project Example:
➡️ Complex Content Analysis: Visualizations and Interfaces
The Smyth Group helped one of their clients to create a platform for content research and optimization, with plenty of configurable data charts to introduce innovative content-analysis technology. According to their website, they…
"…enable people to optimize the discovery of what's important in unstructured big content."
#5. EffectiveSoft
| | |
| --- | --- |
| Location: 4445 Eastgate Mall, 200 | Website: https://www.effectivesoft.com/ |
| Phone: +1 800-288-9659 | Email: rfq@effectivesoft.com |
🏭 Industries: Manufacturing, Healthcare, Education, Business Services, Logistics.
💻Competencies: Blockchain, AI, CRM, VR, Graphic Design, Mobile Application Development, Software Development, UI/UX, Web Design, Web Development.
⚙️Technologies: AWS, HTML, Java, Magento, Microsoft Dynamics, NetSuite, Salesforce, WordPress, and other technologies.
🕑 Hourly rate: $25 – $49 /hour
Founded in 2000, EffectiveSoft is a big, experienced software development provider with HQ in San Diego. They feature several hundred development specialists allocated among R&D offices in the U.S. and Europe, including Poland. The company has completed 800+ projects for multiple industries, and has mastery and skills in everything related to VR, blockchain, and AI development.
EffectiveSoft's Project Example:
➡️A Web Platform for Socially Conscious Investing
EffectiveSoft took part in the development of a web-based platform designed for people looking to invest in socially impactful startups as well as local businesses run by minorities, immigrants, and refugees. This solution allows management of user accounts, configuration of different investment products, transference of money to selected projects in federally-certified funds, and many other financial features.
#6. HyperTrends Global
| | |
| --- | --- |
| Location: 3687 4th Ave, Suite 103 | Website: https://www.hypertrends.com/ |
| Phone: 1-800-626-3503 | Email: anup@hypertrends.com |
🏭 Industries: Education, Mortgage, Telematics, Finance & Marketing, SaaS.
💻Competencies: Mobile Application Development, User Experience/User Interface, Web Development, Cloud Application Development, M2M/IoT Software.
⚙️Technologies: C#, PHP, Golang, .NET Core, Python, NodeJS, ReactJS, Next.js, WordPress, AWS, Azure, and other technologies.
🕑 Hourly rate: $150 – $199 /hour
Founded in 2006, HyperTrends Global Inc. is a full-cycle software development agency based in San Diego with a small professional team (about ten developers). They have worked with many startups from various sectors and helped several well-established clients, including the National Research Center for College & University Admissions (NRCCUA).
HyperTrends Global's Project Example:
➡️ Web Portal for College Students
HyperTrends helped NRCCUA by designing and developing a set of web applications and tools for student admissions management and a student website. Functions included Lead Delivery, Content Management Systems (Kentico CMS), the Education & Scholarship Research platform, and many other helpful online education solutions.
#7. Nisman Solutions
| | |
| --- | --- |
| Location: 9625 Black Mountain Rd. Suite 315 | Website: https://www.nismansolutions.com/ |
| Phone: 16196307528 | Email: contact@nismansolutions.com |
🏭 Industries: Healthcare, Telecommunications, Real Estate, E-commerce.
💻Competencies: Custom Software Development, IT Consulting, Web Application Development, Mobile App Development, Ecommerce and Marketplace Development, Systems Integration, 3D Illustrations.
⚙️Technologies: Xamarin, DevExpres, XAF, C++, C#, Python, .NET, Django, Hadoop, ASP.NET, Vue.JS, and other technologies.
🕑Hourly rate: $50 – $99 /hour
Nisman Solutions is a small development company with 10+ developers that specializes in software engineering and development for small and mid-sized businesses. They feature 3D-visualization skills, and have development resources in Ukraine and Russia.
Nisman Solutions' Project Example:
➡️ Insurance Payment Processing Solution for Healthcare
Nisman Solutions helped their client to build a .NET-powered system that allows them to:
"…streamline the payment of claims from insurance companies to hospitals and billing firms using technology solutions."
Extra: Kromeon
| | |
| --- | --- |
| Location: 111 C St. Encinitas | Website: https://kromeon.com/ |
| Phone: 1-888-882-0865 | Email: info@kromeon.com |
🏭 Industries: Transport, Real Estate, Healthcare, Sports, Oil & Fuel, SaaS.
💻Competencies: Web Application Development, Mobile App Development, IT Consulting, Cloud Application Development.
⚙️Technologies: Native iOS, Native Android, Google Maps, Retail PRO 9, NodeJS, ExpressJS, ReactJS, Mongo, Amazon S3 Server, and other technologies.
🕑Hourly rate: $50 – $99 /hour

Established in 2015, Kromeon is another comparably small (about 10-40 developers), end-to-end development company providing custom services in the field of web and mobile applications. Their offices are located in Encinitas and San Francisco, and their famous brand partners include Domino's Pizza and the NFL.
Kromeon's Healthcare Project Example:
➡️ Mobile Application for a Pizza Restaurant Chain
Kromeon helped Domino's Pizza develop their branded mobile application. This solution allows customers to place their orders with a few clicks, save and reuse their favorite order templates, track order progress (from placement to delivery), and manage limited-time offers and rewards points.
Conclusion
These San Diego software development companies are just a small snapshot of a large and flourishing sector that includes thousands of agencies and vendors for healthcare software development, e-commerce, education, real estate, and transportation.

⚠️Some of these companies might be out of business or have acquired negative reviews. It is recommended that you check their backgrounds on Clutch or GoodFirms and use the tips provided in the following sections before contacting them.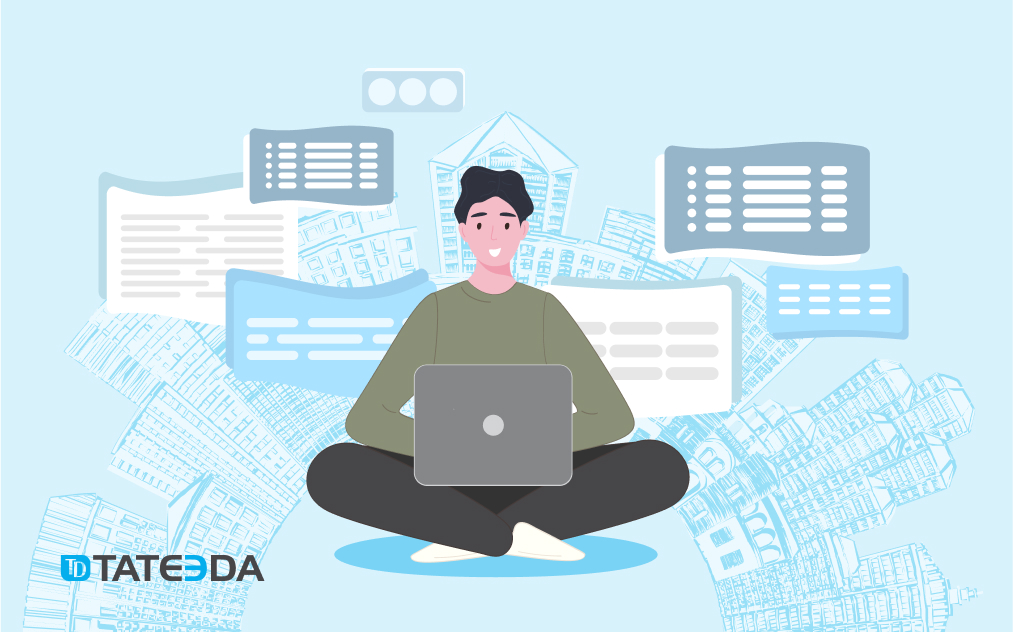 How Much Does it Cost to Hire a Software Development Company in San Diego?
The cost of hiring a custom software development company in San Diego depends on several factors…
Local software developer rates
Frankly speaking, San Diego is not the cheapest place in the United States to hire software developers, but it's still significantly cheaper than L.A., San Jose, and other locations. For example, the average annual salary of a software engineer in San Diego is about $105,000, compared with the average salary of software developers in Los Angeles ($115,000) or San Jose ($137,000). This does not include bonuses, social benefits, and other types of overhead.
Rates of local software development companies
Many onshore software development companies in San Diego will charge you a minimum of $60-100 per hour, depending on the size and complexity of your software project. If you build a complicated and/or enterprise-scale software system, rates can reach $200-300+ per hour with IT companies from San Diego, CA. Learn more: The 7 Best Healthcare Software Development Companies in California in 2022.

Many software development companies attempt to alleviate and/or manage project costs by hiring developers from cheaper remote locations (including other states) and/or overseas destinations, like South/Pacific Asia, Latin America, and other global regions.
⚠️IMPORTANT: Not all custom software development companies based in San Diego will honestly tell you that they are going to partially outsource your software project to distant partners. This possibility should be clarified and discussed prior to signing any contract.

Some companies out there might pretend to have their own development teams, but instead, they will fully re-outsource your projects to offshore destinations or freelancers they've hired on gig platforms. This dishonest approach can lead to serious data leaks and security violations.

To minimize risk, please follow the guidelines in the following section →
If your project requires a specific approach in terms of data security (like HIPAA compliance), it's essential to cover these questions and nuances with your vendors beforehand.
Software size and complexity
The more features or components your future software needs to include, the more time and effort it will require for development.
A software solution will cost you more if it includes:
🔸 plenty of software screens and settings
🔸 concurrent access for multiple users and/or devices
🔸 an extensive combination of software components/modules
🔸 VR, blockchain integration, AI components, analytical features
🔸 compliance with certain industry standards and regulations
🔸 many lines of code to be written and tested
🔸 engineering-intense software architecture/design
🔸 a large team of specialists involved in the project
🔸 high-performance data operations
🔸 outdated (legacy) code to be upgraded.
How to Manage Software Development Costs?
TATEEDA GLOBAL maintains a mixed model that allows us to offer more advantageous software development prices to our clients. Our head office and dedicated project managers/business specialists are located in San Diego, California. At the same time, we have a well-organized R&D office in Odesa, Ukraine.
This approach allows us to provide you with highly personalized connection, optimized project costs, and zero issues with our remote team management. All of our senior developers are superbly trained and can integrate directly into client teams if required. We work hard to stay fully compliant with all American industry standards, including HIPAA.
Here is a rough estimate of software development costs according to our market research, but please note that if you need an accurate quote, contact us!

| | |
| --- | --- |
| Software size/complexity | Estimated price of development |
| Small applications | $40-70K |
| Medium applications | $70-200K |
| Large applications | Over $200K |
You can find more information in this article: How to Estimate and Manage Custom Software Development Costs.
The 10 Steps to Choosing the Best Software Developer in San Diego
Here's a simple checklist that will help you hire a software development company in San Diego while escaping any unforeseen problems.

✅ Identify the technical stack required to successfully execute your project.

✅ Use the best platforms to find available developers in San Diego: Clutch, GoodFirms, Upcity, Google.

✅ Check candidates' project portfolios, customer reviews, and tech competencies to make sure they match your project requirements.
✅Conduct thorough background research, and have sufficient evidence that you are dealing with competent medical software development professionals.
✅ If you are interested in specific industry standards, like HIPAA compliance for healthcare, ask companies for a proven track record of success in delivering custom software projects of your type.
✅ Ask for guarantees that the company you choose won't re-outsource your project to third parties like offshore programmers or freelancers without your clear consent.
✅ Shape an acceptable framework of business cooperation according to the legal requirements of your project. Involve qualified legal consultants to create an appropriate NDA.
✅ Coordinate your managerial approaches and styles to make sure you can build a productive cooperation model.
✅ Maintain transparent communication with team managers and members. Ask for access to their project chats and ticket systems.
✅ Have frequent online meetings to elevate and discuss issues and/or coordinate your goals and vision.
Learn more: How to Find and Hire Healthcare Software Developers for Your Medical Projects
TATEEDA GLOBAL Projects and Reviews
As you know, TATEEDA GLOBAL is a custom software development company based in San Diego, California. We specialize in custom healthcare software and IoT solutions. One of our top priorities is HIPAA compliance. We follow the highest standards in code security management.

Thanks to our serious approach, we have become a long-term partner to several U.S.-based healthcare companies, including AYA Healthcare.

We helped AYA design and implement a series of important features:

Better time management and financial tracking for nursing staff
Separate access portals and applications for diverse user groups
Ongoing tech support and QA plus construction of multiple additional features.
➡️ Medical staff-management platform: Read the full version here →
Check out some of our latest projects:
➡️ Web and mobile patient portal: Click here →
➡️ Electronic patient data-capture (EDC) solution: Click here →
➡️ Pharmaceutical business automation solution: Click here →
➡️ Pharmacy claims-processing and medication fulfillment: Click here →
Build Your Software with TATEEDA GLOBAL!
Skilled healthcare IT specialists are in high demand by cutting-edge companies in San Diego.

If you need a professional software development company to partner with you on your custom software project and/or project augmentation in San Diego, TATEEDA GLOBAL is here for you!
We offer:
Full-cycle onshore development of healthcare/IoT software systems
Personalized connection with our project manager HQ in San Diego, CA
Custom software project assistance, augmentation, and product testing
Legacy software upgrades and reengineering
Long-term software maintenance services
Affordable project costs, thanks to our R&D branch in Ukraine
Vast onsite experience with U.S.-based IoT, healthcare, biotech, and pharma companies
Fast team deployment—within 48-72 hours
Contact TATEEDA GLOBAL today and build your software with us!