Healthcare Software Development Services
Custom HIPAA-compliant medical software development
solutions for healthcare providers and organizations.
Do you need help with your next healthcare software project?
HQ in San Diego, CA
Web, Desktop, Mobile, IoMT, Multicloud, Hybrid Solutions
Outstaffing and Staff Augmentation Services
Vast Onsite Experience with Facilities and Healthtech Startups
Customized Tech Solutions
for the Healthcare Industry
We Build For You
TATEEDA GLOBAL is a full-cycle healthcare software development company based in San Diego, CA. We offer niche expertise in turnkey medical software development, tech consulting, outstaffing, staff augmentation, and tech support in medical environments.
Healthcare Customer Relationship Management (HCRM)
Medical Staff Management & HR Solutions
Hospital Information Systems (HIS)
Electronic Health Record (EHR)
Online Medication Fulfilment & Prescription
Pharmacy Inventory Management Software
Laboratory Information Management System (LIMS)
Medical Appointment Scheduling Software
Mobile Patient Portals
Telemedicine & Remote Health Monitoring Apps
Internet of Medical Things (IoMT)
Digital Imaging & Communications in Medicine (DICOM)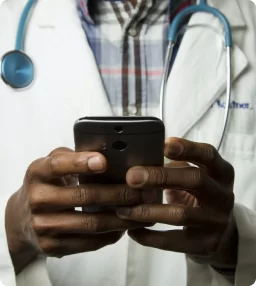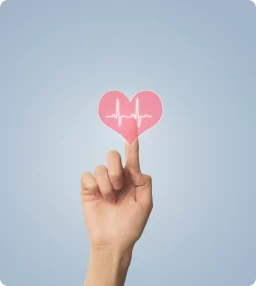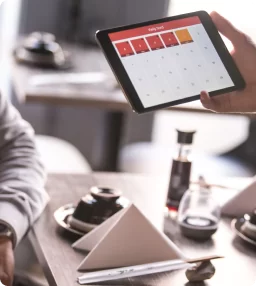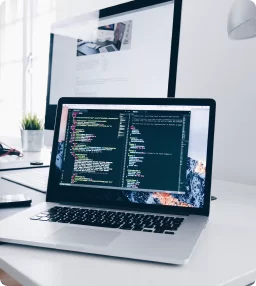 Revamp your healthcare processes with our software solutions and services
TATEEDA GLOBAL is your visionary tech partner, and we're ready to design and develop
bespoke turnkey healthcare software products combining web, mobile, desktop, and IoMT.
Custom Medical Software Development
Hire us to execute full-cycle development of feature-rich software
that not only automates your daily healthcare activities but surpasses your expectations with perfected business logic.
Legacy Healthcare Software
Re-Engineering
Redesign your legacy healthcare software system to bring it up to date,
future-proofing it for years to come.
IT Staff Augmentation Services
Reinforce your software project with our exceptional developers, QA, and
UI/UX experts, experienced in healthcare tech and soft skills.
Third-Party Integration Services
We provide custom integrations with third-party APIs
to facilitate existing or add new features.
Consulting in Healthcare Tech
Partner with us for long-term collaboration in digital transformation and
all-embracing tech support.
Got questions?
Why Choose TATEEDA GLOBAL?
HQ in San Diego, CA: Locally based dedicated project manager takes care of the team communication and processes
Full-stack team: project management, UI/UX, front-end & back-end devs, Dev Ops, and QA
Compliance with healthcare critical standards
Masters of Agile: we always stay on schedule and scale resources when required
Cloud development: Azure, AWS, Digital Ocean, Google
Integrated healthtech solutions with wearables, mobile, and IoT devices
Intelligent cost management with a combination of local and remote talent
Fast setup: Start your project quickly with our team ready in 48-72 hours
Contact us to start
We normally respond within 24 hours.
If you need immediate attention, please give us
a call at 619-831-0047
Use our free estimator to find out your
approximate cost.
FAQ
How does custom medical software facilitate healthcare practices?
Complex medical software systems developed by TATEEDA GLOBAL make it easier to manage medical workflows in various healthcare organizations, including hospitals, clinics, medical offices, pharmacies, and labs.
Such custom medical software solutions allow healthcare professionals to track and manage all internal processes better, including patient care, treatment plans, doctor & nurse appointments, associated data entries, personnel shifts, incoming and outcoming documents, such as bills, insurance inquiries, and many others.
With the help of customized medical software, doctors have access to essential data at their fingertips, greatly improving efficiency, recording data, and controlling access to sensitive information.
By streamlining all the fundamental aspects of your business operations, you can:
Optimize healthcare costs
Reduce medical personnel fatigue and burnout
Simplify healthcare tracking and reporting
Mitigate patient health risks owing to remote monitoring
Improve patient experience and care
Comply with anti-pandemic practices better
---
Can TATEEDA GLOBAL build software compliant with HIPAA requirements?
As a U.S.-based custom healthcare software development company, TATEEDA GLOBAL treats Protected Health Information (PHI) very seriously.
Our team has all the necessary resources, expertise, and knowledge to build custom healthcare software solutions, healthcare-related websites, mobile apps, patient portals, hospital information management systems, and other medical software solutions fully compliant with industry-critical standards enforced by HIPAA.
Those requirements involve encrypted, EDI-approved data transactions, role-based user access, and other essential elements of hackerproof systems in healthcare. With TATEEDA GLOBAL, everything is kept in check.
---
What technologies and skills do TATEEDA GLOBAL's healthcare application developers offer?
TATEEDA GLOBAL has a robust and diverse team capable of full-cycle/full-stack software development in healthcare. We also have extensive expertise in building complex clinical software solutions that integrate mobile apps, web-based portals, databases, API integrations, wearables, cloud, and other modern technologies, which is a great advantage for a successful healthcare system or application.
Our team offers various strengths in healthcare software product development:
We are skilled in Angular, React, Vue, Node.js, and Core JavaScript, meaning that we can painlessly develop a fast and responsive web-based UI for your project.
Our software developers are experienced with C#, Node.js, JavaScript, TypeScript, Dart, PHP, and SQL, meaning that we can build a feature-rich solution working efficiently at every layer of the technological stack.
We have access to our remote team members, including an in-house team of specialists that we have picked up from the top 10% of Senior Developers in Ukraine, South America, Eastern Europe, and more. This means we can eliminate project cost challenges for you without sacrificing quality.
QA, UI/UX design, and other essential units are full-time staff, so they are readily available for providing their medical software development services for your project.
We have efficient recruitment systems in place, meaning we can quickly scale up if your project conditions require it.
---
What custom healthcare solutions can TATEEDA GLOBAL build for us?
Our custom healthcare software development company is not rigidly tied to any list of predefined solutions (regardless of scale). TATEEDA GLOBAL is always ready to consider your ideas, vision, requirements and build a highly customized medical software solution that addresses your particular needs and challenges in healthcare. We offer well-refined mastery in many technological domains, so we'll help you connect the dots and coordinate different aspects for an efficient IT strategy.
In short, we can build any kind of custom complex solutions on a turnkey basis, combining the use of mobile and web technologies, wearable devices, database systems, and other bespoke requirements.
Our custom healthcare solutions can facilitate or enhance various internal processes in hospitals, pharmacies, labs, or clinics, including:
HR Systems
Medical Staff Appointments
Patient Data Management
Pharmacy Inventory Management
Telemedicine Apps
Remote Health Monitoring Apps
Protected Patient Access Portals
Hospital Process Management
Clinical Practice Management
and much more…
---
Do you develop or maintain interoperable medical data management software?
At TATEEDA GLOBAL we offer up-to-date medical software development services and support the principles of interoperability between healthcare IT systems, so they can smoothly and securely exchange data. We work with many tech standards including…
FHIR and other HL7-sponsored standards
USCDI data classes
SNOMED terminology
…and other standards that offer public tech specifications. In other words, we have all capabilities for developing interoperable custom healthcare software solutions compliant with any required standard, whether locally or internationally accepted. We can also help you establish and optimize technical interoperability between legacy medical systems and newer applications.
---
Does your custom healthcare software development firm work with clients outside of San Diego and California?
Sure, TATEEDA GLOBAL is an international medical software development company and we have no territorial limitations. Being based in California, we offer a diversified team ready to assist you in any global location, including all time zones, states, cities, and companies in the United States, Canada, Australia, Europe, and more. In other words, our healthcare software development services are not tied to any specific area or destination—we welcome potential clients from all around the world.
---
What are the benefits of mobile apps in healthcare?
The TATEEDA GLOBAL team can develop the following types of medical mobile apps (a.k.a. mHealth applications) generating plenty of positive effects:
Telehealth apps. Help elderly patients or patients with disabilities consult with their physicians via a video call without leaving their house (staying safe during the COVID-19 pandemic and other risks).
Clinical apps. Build data exchange between healthcare labs and clinicians, allowing fast delivery of up-to-date lab tests to physicians and nurses.
Online prescription apps: Make sure care providers can use electronic prescriptions to manage patients' medication plans.
Medical record apps. Help doctors schedule appointments with their patients and allow instant access to their medical records and insurance docs.
Patient access portals. Let patients get in touch with their care providers, check their prescriptions, and look for nearby medical centers, clinics, pharmacies, or offices.
---
What languages do your medical software developers speak?
TATEEDA GLOBAL is operated by a multinational team including custom healthcare software solution developers, project managers, and other team members fluent in English, Spanish, Portuguese, Ukrainian, and more languages. All our resources are regular employees from remote branches of TATEEDA GLOBAL, so they have undergone a rigorous recruitment process and professional skill examination. If you have specific language preferences for your healthcare software product development team or project, please contact us for more detail (our minimum soft skill requirements include good knowledge of English for every specialist in our company.)
---
Is TATEEDA GLOBAL available for project-based development?
TATEEDA GLOBAL medical software engineering company is available for all kinds of collaboration, including project-based contracts, staff augmentation, and other healthcare software development services. We are open to healthcare IT outsourcing models of collaboration, like managed services and software maintenance operations for medical companies and care providers.
Our project-focused and managed IT services include…
Medical software product outsourcing and outstaffing services on-demand
Medical software testing and quality assurance projects
Integrations between software solutions and medical devices
Implementation and migration of software solutions in healthcare, including Cloud
IT consulting for life science companies and startups in terms of software architecture, HIPAA compliance, medical IoT settings, and more.
---
If we hire TATEEDA GLOBAL for our next healthcare software project, how will we manage the team?
When you hire TATEEDA GLOBAL, we'll provide you with a dedicated project manager based locally in San Diego, CA. They will be working as a part of the development team, responsible for team communication, processes supervision, and advocacy of your requirements.
Suppose you hire our developers to augment or reinforce your existing project or team. In that case, you may organically integrate the outsourced team members to your existing management structure or delegate this task to TATEEDA GLOBAL's team lead. Other options are also possible and can be discussed beforehand: Our healthcare software solutions and services can be flexibly adjusted and individualized according to your requirements, budget, and specific project situation.
---
How soon can you deploy your team and start a project for us?
TATEEDA GLOBAL's software development team ensures a very fast project setup and take-off: Start your project with our team, who can be ready in just 48-72 hours!
---
Does TATEEDA GLOBAL outsource healthcare software development?
Our headquarters is located in San Diego, California. It's home to our key team members, including project managers and the CEO. To manage costs, we may share some portions of projects we undertake with our remote team members working in the company's global locations (our remote team in Ukraine and other Eastern European countries). Please note that we do NOT involve any IT freelancers. If you are looking for a reliable healthcare IT outsourcing partner in San Diego or the state of California, you can count on us—TATEEDA GLOBAL is an onshore American company with expertise in developing, maintaining, upgrading, and supporting software solutions in the healthcare industry.
---
New in Healthcare Software Development