Custom Healthcare and medical software development services
Secure solutions for modern healthcare challenges
TATEEDA is a full-cycle healthcare software development company based in San Diego, offering niche expertise in medical software development and hospital management software, using the most advanced available technology.
Healthcare technology is a thriving field that promises to improve the lives of millions. To conceptualize and develop a quality product that not only meets your medical database software needs but surpasses your expectations, you need a visionary technology partner.
TATEEDA works with established industry leaders to adapt and upgrade older approaches with advanced technologies. Our goal is to streamline medical procedures and secure patient data while delivering exemplary patient care.
Our up-to-the-minute knowledge and expertise allow us to develop advanced solutions for doctors, hospitals and other healthcare practitioners.
Healthcare Software Development Services
Today's technological achievements (cloud solutions, information systems, databases, etc) are widely used in medical services. Complex medical software systems make it easier to manage hospitals, track and administer pharmaceuticals and give doctors access to data at their fingertips. Medical software solutions enable patients to visit their care provider's website to make an appointment, find the doctor's schedule, view the prices of services and even get an online consultation. And those are just the simplest tasks handled by a customized medical software solution.
Every healthcare company strives to optimize its workflow for increased efficiency. Depending on the specific tasks, custom medical software can be used both in-office and on mobile devices like tablets, smartphones and other gadgets.
In addition to administrative functions, IT innovations can remotely monitor vital statistics like heart rate, blood pressure and blood glucose levels, and transmit them electronically to care providers. It goes without saying that medical software programs must be user-friendly, reliable and fail-safe. A company that specializes in healthcare software is the obvious choice for medical software development services.
Our Individualized Solutions for Healthcare
CRM for medical facilities. Actively maintaining contact with patients, scheduling, notifications, call history and other functions of Customer Relationship Management.
Medical data management: laboratory charting, patient registration, pharmacy and inventory management, insurance claims processing, financial accounting and billing.
Mobile apps for a wide listing of medical jobs and occupations. Your custom app can provide a platform for data exchange, time management, patient monitoring or other healthcare-related functions
Personal Health Record (PHR) or Electronic Health Record (EHR) systems for storing a patient's healthcare records over the course of their life.
Imaging for medical data and research, including MRI, PET, CT scan and other imaging data.
Telemedicine platforms that empower patients, their families, and medical providers to collaborate in the management of chronic medical conditions while the patient is cared for at home.
Mobile apps for patients to track health status, share lab results, contact a doctor or guardian, and perform other functions from home without visiting a clinic.
Medical Software Solutions by Tateeda
Risk Management
We ensure compliance with security standards and protect confidential health information from software hacks and system malfunctions, on all integrations and devices
Bug-Free and User-Friendly Software
Our customized healthcare software leverages intuitive tools that meet the needs of both patients and medical professionals, without intimidating tech novices. We produce bug-free software that operates flawlessly and complies with all requested specifications.
Optimized Workflow
We take the speed bumps out of your clinical workflow, to facilitate decision-making, reduce costs and help you deliver the very best personalized care to your patients.
Interoperable Systems
Seamless transfer of data between offices, departments and third-party systems helps to provide complete transparency along the patient's healthcare journey.
Dynamic Growth
Automated marketing systems enable you to define and reach your target audience, to attract new patients and convert them to loyal customers.
Individualized Approach
Support caregivers with our custom solutions, to reduce their workload and help ensure ongoing quality patient care.
Code Security
We give our clients full access to our code, so they can keep in step with changes made at any time.
We continually check our code for backdoor entries and SQL injections.
The data we work with is mockup data that only represents the data structure.
In cases where we need to work with actual data, we closely follow HIPPA compliance guidelines, and comply with PCI guidelines when we work with billing data.
We do load testing as well as testing for DoS (denial of service) attachments.
All of our communications are encrypted with standard security protocols. We implement only the best industry standards and practices.
We use 3rd party packages only from reputable well-known vendors.
Our Expertise
Tateeda's satisfied clients are the best endorsement of our expertise: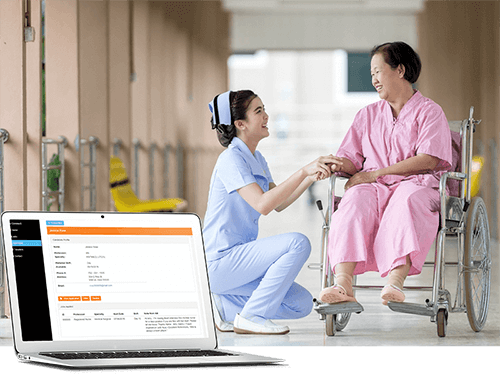 Aya Healthcare is one of the most prominent travel nursing agencies in the US. They provide travel nurse staffing and local contract services across the country, and per diem staffing services in select US markets.

VentriLink develops and deploys state-of-the-art wireless remote monitoring systems for select clients, to deliver high-resolution information from mobile or fixed wireless sensors.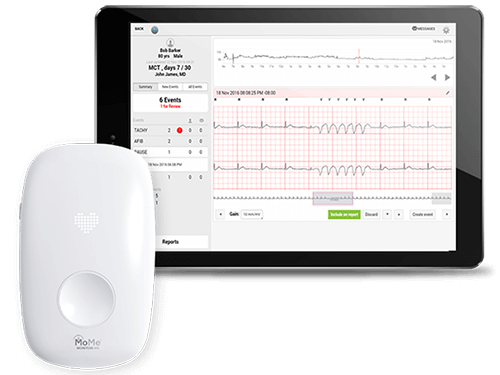 Let's build something great together!
Why choose TATEEDA?
We treat our clients and our own team members like family.
We build relationships with our clients based on trust and loyalty.
We are industry experts. Most of our team members are senior software engineers.
We deliver quality software, on spec and on time. We follow through on our promises to our clients.
We continue to learn and grow as professionals. We are better today than we were yesterday, and tomorrow we will be better still.