Hire Dedicated .NET Developers
Hire .NET developers from TATEEDA GLOBAL, a San Diego-based company. Our talents are skilled and ready for all types of .NET business software development, engineering, and quality assurance, including web, cloud, IoT, mobile, and desktop solutions and applications for healthcare, biotech, and other industries.
Solutions
Services Our .NET Developers Provide
Our Microsoft .NET programmers and architects offer vast experience coupled with agile development strategies to make sure your project is accomplished in a professional and timely manner. We can help you with .NET full-cycle development or project augmentation as well as tech consulting.
Web App .Net Development
TATEEDA GLOBAL can help you leverage the whole set of .NET tools to design, deliver, and test lightweight, stable, scalable web-based applications for medical, health-tech, scientific, or business purposes.
.NET Mobile App Development
Our team is skilled at building Android and iOS apps with .NET and C#. We can assist you in building complex, enterprise-scale applications for mobile systems of all types, including smartphones and tablets.
Cross-platform App Development
Our .NET developers have an extensive toolbox of APIs for creating hybrid solutions for multiple platforms and systems. If you need an application that can run across a range of environments, find .NET programmers for hire at TATEEDA GLOBAL!
.NET Desktop App Development
Our Microsoft .NET developers have considerable expertise in designing and developing desktop applications for various platforms, including automated devices and IoT systems for biotech and healthcare.
.NET Cloud App Development
Cloud technologies can be efficiently coupled with .NET applications for faster, more secure data operations. Our software architects can help you design a cost-efficient multi-cloud or hybrid cloud solutions.
.NET SaaS Application Development
Software as a service allows you to provide users with subscriptions and online updates for your cloud-based business applications. .NET has great potential for building SaaS platforms in the cloud. Hire TATEEDA GLOBAL to do the job for you!
CRM System Development
.NET offers great opportunities for building a platform to bring your marketing, sales, customer service, and support departments together within one system.
ERM System Development
The .NET domain provides developers with an immense set of tools to build enterprise-scale operational systems. Hire .NET programmers from TATEEDA GLOBAL to assist you with the engineering and development of large ERM systems with multiple technologies.
.NET Project Team Augmentation
Sometimes, it's more affordable to hire .NET developers from TATEEDA GLOBAL to reinforce your software project, quickly add resources, or scale your organization up at moderate cost, than to hire in-house employees.
.NET Project Migration and Maintenance
TATEEDA GLOBAL's professionals are happy to deliver. We offer app redesign, smooth transformation, migration, and code auditing plus upgrades to achieve better functionality and performance of reconditioned .NET apps.
Industries our .NET Developers Can Be Hired For
There are no strict limitations on the spectrum of industries and businesses we serve. We would be glad to work with your .NET project in healthcare, logistics, enterprise management, biotech, and more.

Business & Enterprise
Microsoft .NET provides a great set of functionalities and tools for building complex, multi-user, multi-platform systems for a wide range of business organizations and purposes. TATEEDA GLOBAL is ready to provide you with a complete team of .NET resources and talent for on-demand enterprise/ERM/CRM solution development, including inventory, taxes, accounting, HR management, and more.

Medical & Healthcare
TATEEDA GLOBAL is among the top custom developers of .NET applications for healthcare, including medical staff management systems and medical IoT solutions. Contact us if you need full-cycle medical or health-tech .NET app development, software testing, and/or team augmentation!

Biotechnology & Pharmaceuticals
TATEEDA GLOBAL has deep expertise in software/hardware integrations for laboratories, pharmacies, and biotech startups and companies. If you are interested in custom software development for biotech, pharma business systems, or laboratory/scientific devices, contact us and hire our .NET specialists!

Logistics
Modern logistics and supply chains fuel the global economy. With flexible, scalable .NET development practices, it's possible to engineer a versatile logistics management platform for industrial and trade navigation, mapping, routing, communications, and warehousing in any industry or segment.
CLIENTS
Our .NET Development Portfolio
TESTIMONIALS
What Our Customers Are Saying
Dave Churchville
Principal, Ventrilink
TATEEDA helped us get some key projects finished on time when our internal team was already at capacity. They gave us a way to do more without needing to add more staff or deal with more management overhead by handling the day to day details. If you're looking for flexible and cost effective development resources that can work with your existing team, I'd highly recommend TATEEDA.

Riad Bacchus
Founder and CEO, NimBold, Orange County, California, US
I am a firm believer that the common thread of success is people vs. process & tools. TATEEDA embodied this principle. TATEEDA took the time and effort to establish a relationship, understand the client needs, partner and collaborate to offer solutions, not simply in slotting bodies.
Anna King
Director of Product Development, Aya, San Diego, California, US
TATEEDA has a wonderful team. They are knowledgeable, easy to communicate with and are committed to high quality results. They provide efficient solutions so we are able to continuously grow our business in great ways.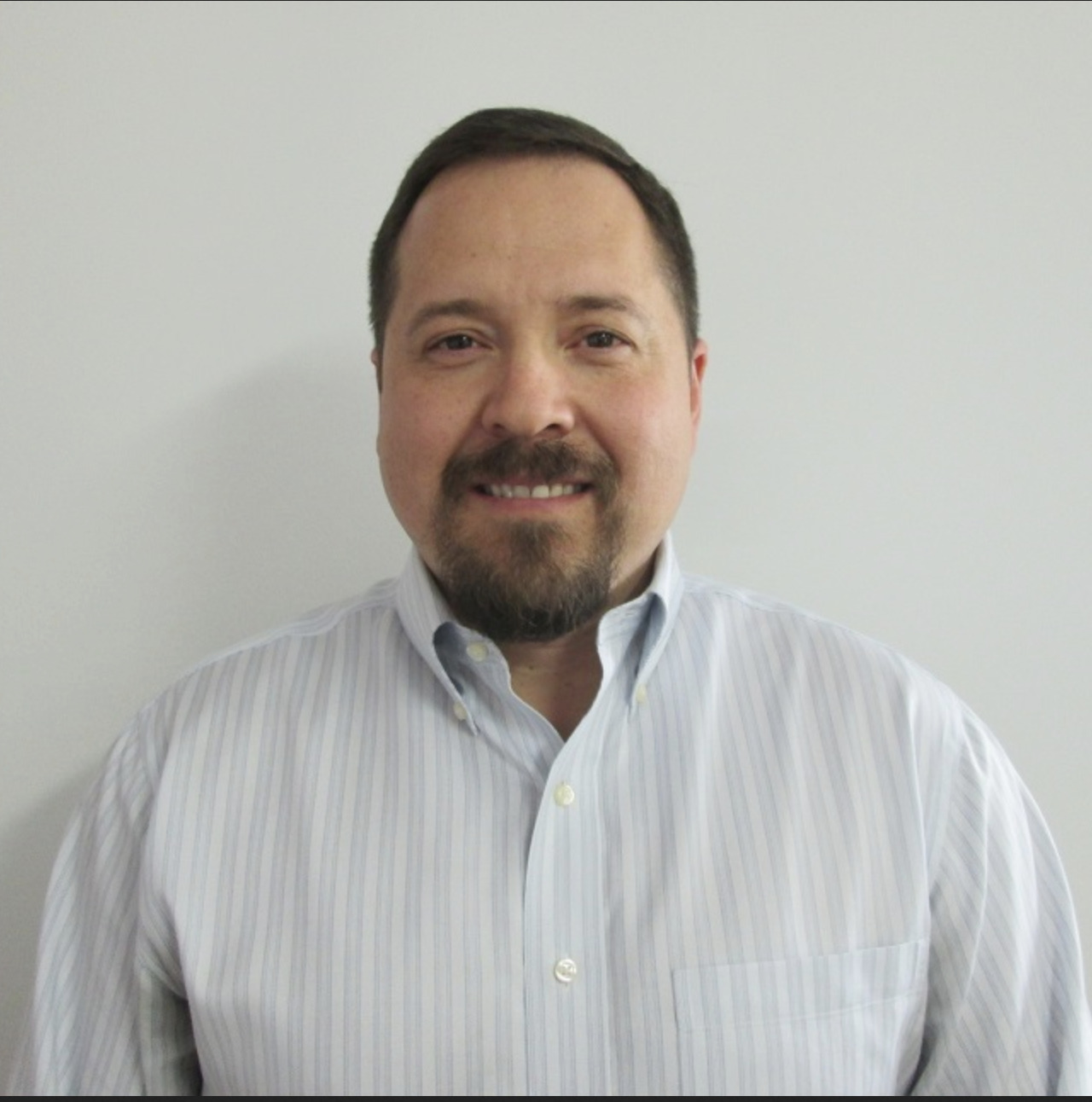 Sal Saldivar
CTO, La Maestra Community Health Centers, San Diego, California, US
TATEEDA had a very methodical approach in helping up develop our mobile app. Besides just developing the software, it required managing my team (as the customer) to provide the required information and decision making.
TATEEDA's always had our best interest in mind and made sure we have a realistic expectation.
Tech
Our .NET Development Technologies & Platforms
TATEEDA GLOBAL's team uses a wide spectrum of .NET technologies coupled with other instruments and APIs compatible with .NET domain tools. This allows us to design and assemble secure, scalable, multi-module/multi-layer systems including cloud, web, AI, VR, machine learning, Big Data analytics, blockchain, and additional third-party platforms and services.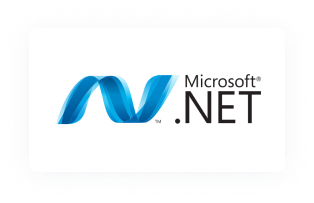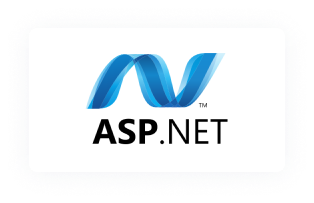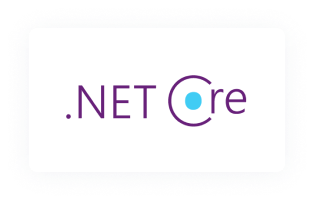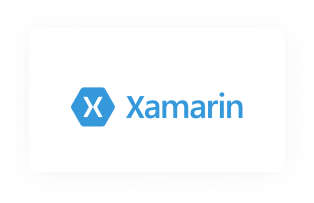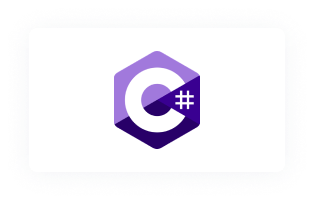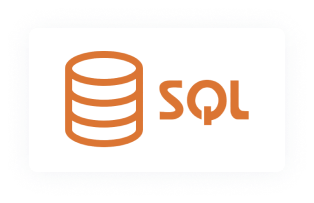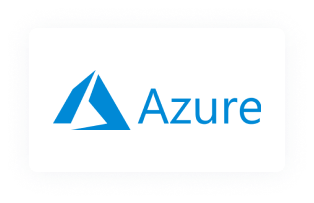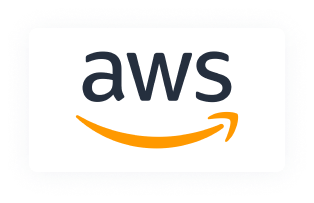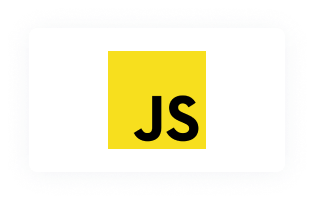 Why TATEEDA GLOBAL?
Onshore development with HQ in San Diego, California. A locally-based dedicated PM takes care of team communication for your .NET project.

No freelancers. All our .NET experts and engineers are our employees, and have gone through a rigorous recruitment process.

.NET full-stack team: project management, UI/UX, front-end & back-end devs, dev ops, and QA.

Compliance with critical standards for software development.
Masters of Agile: we always stay on schedule, scaling resources when required.

Advanced cloud development practices: Azure, AWS, Digital Ocean, Google.

Integrated .NET solutions for desktop, mobile, and IoT devices.

Intelligent cost management with a combination of local and remote .NET talent.

Fast setup. Start your project quickly with our team ready in 48-72 hours.
HOW WE WORK
How to Hire .NET Developers with TATEEDA GLOBAL
01
Initial Contact
Schedule a call with our seasoned tech expert based in San Diego (not a sales guy!). Tell us more about your project, and we'll help you define the most suitable dedicated team composition and optimal format for our collaboration. If necessary, we'll provide you with deeper consulting in .NET application development.
02
High-level Project Estimate
After we clarify your requirements, we'll promptly provide you with a high-level .NET project plan and preliminary estimate. Take your time to consider it, and feel free to get back to us for any revisions or advice!
03
Agreement
Have you decided to collaborate with TATEEDA GLOBAL? Great! Let's discuss the rest of the technical and business details, and collaborate on an agreement that includes non-disclosure of information as well as other legal precautions and conditions.
04
Dedicated .NET Team Deployment
Our .NET resources, including software developers, UI designers, QAs, and project managers, are ready to deploy on your project or join your existing team within only 48-72 hours.
Contact us to start
We normally respond within 24 hours.
If you need immediate attention, please give us
a call at 619-831-0047
Use our free estimator to find out your
approximate cost.
FAQ
Why should I hire dedicated .NET developers?
Hiring .NET developers is a great way to save time and money instead of adding permanent staff, which comes at a high cost. By hiring dedicated .NET programmers from TATEEDA GLOBAL, you can quickly scale up your team, skip HR processes (we have already done the recruitment for you), and save a fortune on social benefits and other administrative expenditures specific to traditional employment of in-house IT specialists. Moreover, there will be no administrative overhead or liabilities when you decide to scale your team down and/or remove excessive resources from your project.
---
Can your .NET developers help me build a mobile app?
Definitely! .NET is widely used for mobile application development. You can hire our dedicated .NET developers and tap into the endless opportunities granted by .NET technology for mobile, including the Xamarin framework. Our dedicated team has spectacular experience building mobile apps for a variety of industries, including medical staff management and patient portals. Contact us to discuss the specifics of your project today!
---
How much does it cost to hire a dedicated .NET development team?
We adhere to strict methods that ensure intelligent cost management for your on-demand .NET development project. Whether you opt for full-cycle development or staff augmentation model, we will provide you with the best rates on the market. The exact price of your project depends on many factors. Contact us for a free consultation and precise project estimate!
---
What pricing models exist with your .NET developers?
Hire our remote .NET developers in a model that is simultaneously long-term (works as long as you need our help) and on an hourly basis (you pay only for the hours our specialists worked on your tasks.) We can discuss your project requirements and ideas to offer you the best fit. Contact us for details!
---
Is it possible to hire .NET developers on an hourly or project basis?
Yes. You can combine both approaches when hiring .NET developers with TATEEDA GLOBAL. Sign a long-term contract with us, access a mixed team of IT professionals, or pay on an hourly basis for our services according to your project needs. Contact us to learn more!
---
What makes your company's .NET developers better than others?
We have an exceptionally smart, rigorous process for finding .NET developers: We make sure that each programmer we employ is a highly qualified, senior-level, responsible expert with well-developed soft skills. All our .NET specialists for hire can successfully integrate with your current team without a long adaptation or onboarding period.
---