Website vs Web App
There are essentially two available options for establishing your online presence: a regular website, and a web app. If you want to learn the difference between the two, we will cover all the basics in this article
Generally speaking, a web application is an upgraded website enriched with interactive features, advanced usability and adaptive design. But that does not necessarily mean that a sophisticated web app is preferable to a traditional website. It all depends on the unique characteristics and goals of your business.
There is no point in overpaying for additional features if you do not actually need them. And in some cases, it makes sense to launch both a website and a web app. If you are considering marketing your brand online, you need to clearly understand the difference between these two platforms and match their capabilities with your goals. This knowledge will help you make better informed decisions for allocating your marketing budget, hiring the best web software development team, and accurately outline your requirements for the solution that best benefits your business.
Learn more about 14 Major Healthcare Technology Trends of 2021.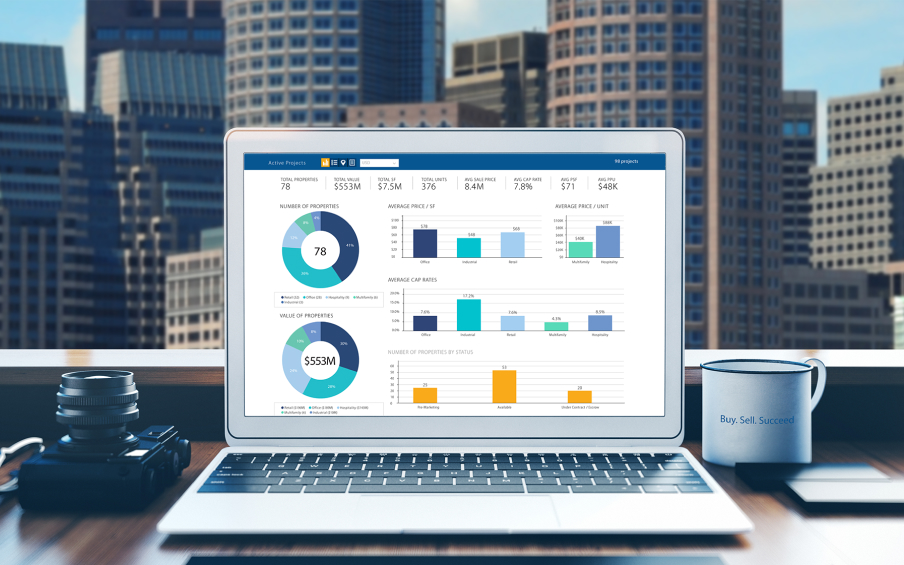 How a Website Works
A website may be launched for a variety of purposes: business promotion, personal blogging, sharing government data and documents, overviewing the activities of public organizations, and a broad range of other objectives.
If designed primarily to inform users, your online platform can have static content and a plain simplistic design. But if you want your website to drive shopping choices, you need to animate it with dynamic content that changes as the user navigates your site. These complex platforms are called web apps.
How a Web App Works
A web app is a fairly recent software solution, and many of its potential capabilities still remain underdeveloped. Advanced companies leverage web apps to increase their revenues by servicing their customers online and automating many processes that were previously performed by humans.
Like a website, a web app can be accessed in a browser. The key distinction is that a website provides the same information and set of features to all visitors, while a web app is more versatile. It adapts its content to the user's individual needs and preferences, and delivers higher practical value.
A web app can be classified as a client-server computer program that serves users in a browser. Downloadable programs that have much in common with mobile apps are called PWA (Progressive Web Apps). You will need to unpack an installation file on your computer to use this type of software. While this option may seem more tedious and time-consuming than in-browser use, it provides a significant advantage: you do not need the Internet to access PWAs. They have rich offline functionality, in contrast to traditional web apps.
As for differences in purpose, a website should be used as a platform for sharing information about your business with your target audience, while a web app can be used to automate parts of your customer support and sales operations. Many popular social networking projects, banking and mailing services, and online stores are founded on web apps.
It is also worth noting that web apps can be integrated with external services. For example, you can export content from YouTube or sign into on-site accounts via your social media profiles.
Do You Need a Website or a Web App?
The answer to this question is unique for every company. You have to weigh all the pros and cons and decide whether the results that a sophisticated web app can deliver are worth the extra investment and efforts of your development team. Carefully consider whether you want to service your clients online or simply inform them.
Let's summarize the differences, similarities, benefits and drawbacks of both options, to make it easier for you to choose between them.
Key Distinctions
Integration
Websites have few integration options – mainly with CRM and ERP. Web apps, on the other hand, can be synced with a large variety of third-party services. This allows each business to accomplish its unique goals, whether they are providing social media content, online banking or booking services, convenient email correspondence, access to review platforms, or other goals.
Interactivity
Users love software that "understands" them and responds to their actions, providing the shortest routes to achieving their shopping goals. Thanks to technologies used in web apps, static websites have evolved into smart digital consultants that handle customer requests.
Authentication
Authentication is mandatory for web apps and optional for websites. A web app needs to gauge a user's personal information to display content that matches their interests.
Most shoppers access their accounts by logging in and entering a password, scanning fingertips, facial recognition, or via IP or social media profiles. Some platforms combine these methods to increase security.
Read also: Patient Portal Development Guide: Types, Features & Cost
When is a Website a Better Choice?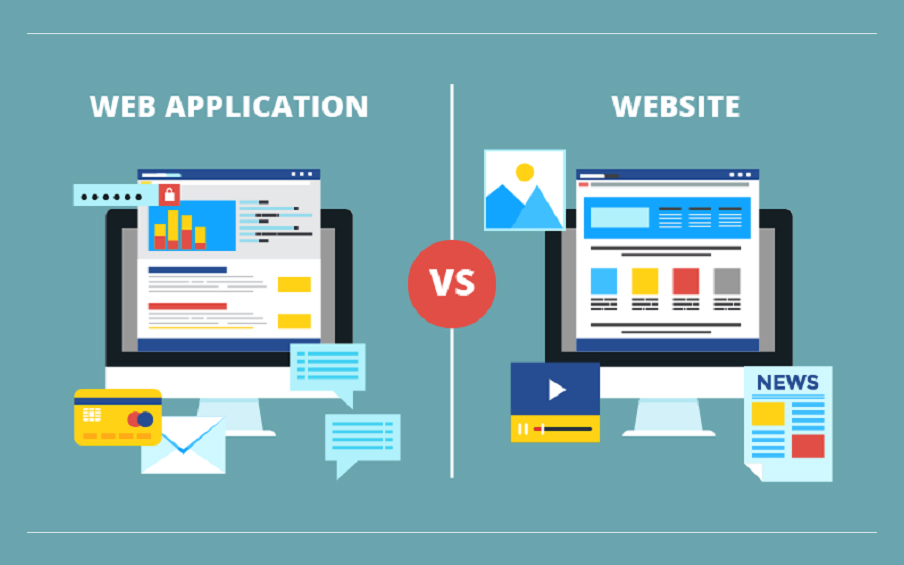 There is no point in investing in a complex and expensive web app if you pursue the following goals:
creating an impressive online image
reaching global audiences
extending your influence to new markets
informing your customers about the mission, aims, and values of your company
educating users about the advantages, features, and applications of your products, as well as maintenance guidelines. Read also: How to Maintain and Support Healthcare Software
sharing news about your brand: corporate events, major conferences, awards, the release of new products, patenting innovations that are of value to the industry, etc
outlining your brand's history to solidify its credibility
launching an online training center for your staff or customers, where team members can upload educational videos or literature, or exchange ideas and experiences
When Should You Choose a Web App?
Web apps are superior to traditional websites when it comes to automated booking and banking operations, interaction with clients, adaptation to customers' preferences and needs, and offline availability.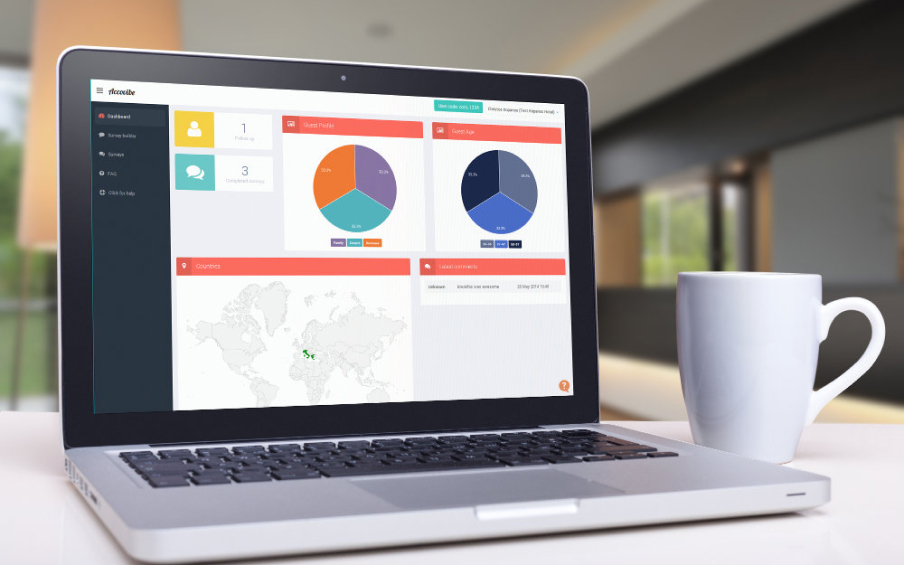 All this makes apps perfect for branding and customer support. This smart software can sell your products or services, maintain online communication with customers, and solve arising issues without human intervention, reducing your HR expenses.
Read also: Custom Medical HR Software Development
You should launch a web app rather than a website if you want to:
accomplish specific business tasks
provide upscale customer service and boost your revenues
improve relationships with your target audience without spending extra money to hire customer support staff
both inform and encourage web users to interact with your brand
Get Professional Support
If you are still unsure whether you should launch a web app or a website, consult proficient software developers who can assess the specifics of your business and design a solution that best caters to your needs.
Contact our team. Tell us about your unique project and the goals you want to accomplish. Outline the requirements of your ideal online platform, and we will bring your concept to life.