Top-Level Web Development Services in San Diego
TATEEDA GLOBAL offers on-demand web development services in California, the U.S., and worldwide. Our web development company can help you design, build, and optimize websites, e-commerce platforms, and web-based interfaces for mobile and desktop applications for healthcare, online pharmacies, biotech, IoT, and other fields.
Solutions
Custom Web Development Solutions
TATEEDA GLOBAL is an experienced San Diego web development company. We have a skilled crew of front-end and back-end web application engineers, developers, and QA testers ready to deliver full-cycle, full-stack web product development services on multiple platforms for mature companies and start-ups.

Custom Web-based App Development
Web applications built by TATEEDA GLOBAL have everything they need to thrive: sustainable architecture, exceptional security, optimized performance, and an esthetically pleasant user interface.

Medical Web Application Development
We possess great expertise in designing and building web-based admin panels for medical equipment, medical staff tracking, pharmaceutical inventory-management systems, protected patient portals, and more.

Custom Website Development
TATEEDA GLOBAL provides onshore website design & development services in California. We can help you create business websites with cutting-edge functionality powered by WordPress, Drupal, or other CMSs of your choice.

Website Testing and Optimization
We'll make sure your website looks and feels up-to-date, elegant, and intuitive. It will be convenient, fast, Google-friendly, and free of code loopholes. Hire our San Diego web design and development services to keep your website in top form!

UI/UX Design for Web Apps
Our custom San Diego web development services include UX design and UI prototyping. We know how to create easy-to-navigate, user-friendly interfaces and portals with pleasant color palettes, convenient form & menu layouts, comprehensive messaging, responsive design, custom features, and engaging visuals.

Website Growth Hacking
We will suggest and implement innovations and features to help you unlock future website growth via enhanced SEO tactics, code refactoring, removal of obsolete modules, and new web-optimized features to help you outshine your competitors.

Legacy Website Upgrade
TATEEDA GLOBAL will help you audit your existing website and discover the potential to optimize and migrate from legacy technologies to modern platforms and frameworks in a cost-efficient manner.

Web Development Team Augmentation
Our custom web development services include on-demand project reinforcement and staff augmentation. TATEEDA GLOBAL can add resources to your web development team on a flexible, hourly basis—all our employees are highly responsible and motivated, with great soft skills.
What we offer
Web Development Technologies & Platforms
TATEEDA GLOBAL's hallmark is our unparalleled quality of web design and web development services in San Diego. Our web application development projects use the latest technology toolbox and undergo stringent quality assessment and testing to ensure uninterrupted performance, reducing the risk of costly fixes.
Front-end Development
Website or web application front-end development includes modern coding techniques with up-to-date editions of HTML, CSS, and JavaScript. TATEEDA GLOBAL will help you create dynamic web apps using the Angular framework with TypeScript language and Flutter with Dart for enterprise-grade web applications.






Back-end Development
After we create a fast, secure, and reliable eCommerce web design in San Diego for you, we'll power it with a sustainable website back-end. Our skilled web developers in PHP, .NET, and MS SQL will help you architect and build a powerful back end that includes well-optimized web database and server
applications.



Cloud Development
TATEEDA GLOBAL offers unique expertise in building custom multi-cloud and hybrid cloud solutions for web development. Our cloud tech engineers will help you build powerful data-management solutions for web applications with Azure, AWS, Digital Ocean, and Google.



Web Optimization Techniques
Legacy website re-engineering and optimization require testing via website benchmarking and web audit platforms to identify bottlenecks and weak points. Next, our web engineers help you enhance your website's technical metrics through refinement of code, debugging, and other efficient methods.

CMS Extensions and Plugins
WordPress and other popular CMSs offer a wide range of modules and plugins that help you streamline website functionality and features. Our web app development specialists in San Diego will help you find the best website additions, install and configure them, and extend the capabilities of your web project.


Our clients
Our Custom Web Development Case Studies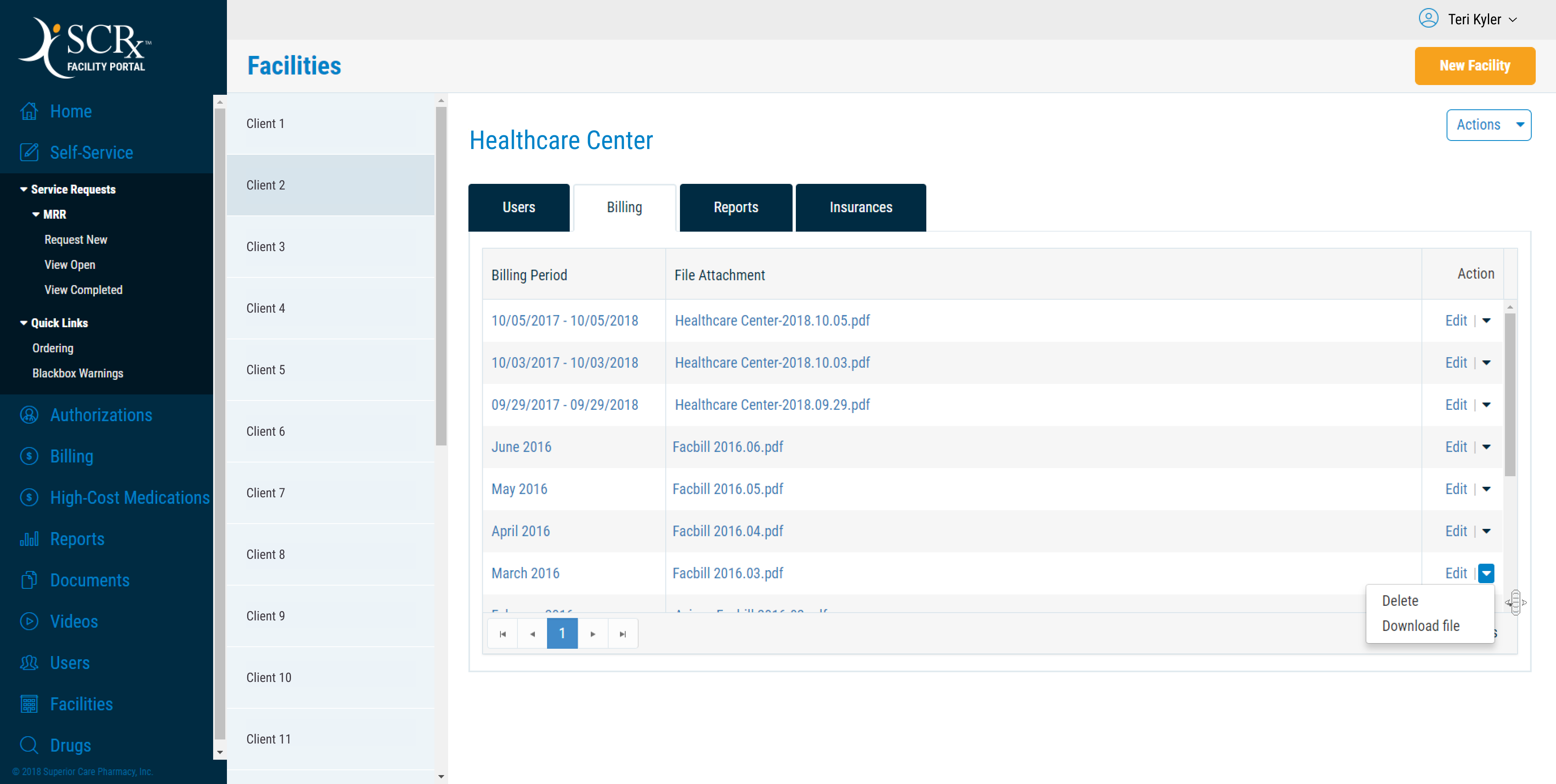 TATEEDA GLOBAL was involved as a project reinforcement partner to help SCRx Pharmacy with back-end development, cloud integration, third-party API integration, QA, and many other key business processes optimizations and improvements.
View Full Case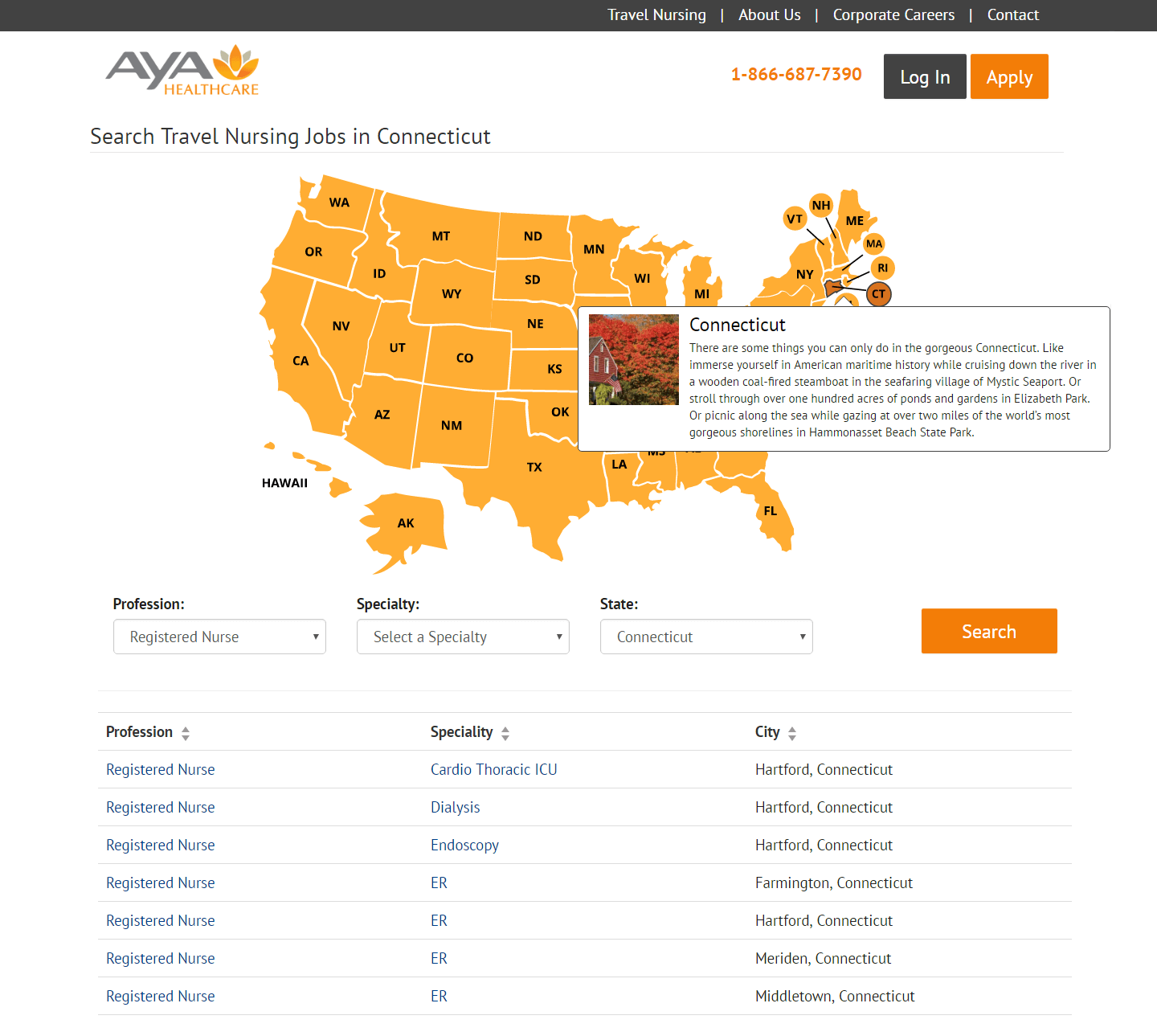 TATEEDA GLOBAL helped AYA Healthсare build a comprehensive travel nurse management system that included web-based and mobile components like automated financial reporting and time tracking, mobile apps for medical workers, and a clinical portal for medical system representatives.
TATEEDA has a wonderful team. They are knowledgeable, easy to communicate with and are committed to high quality results. They provide efficient solutions so we are able to continuously grow our business in great ways.
Anna King
Director of Product Development, AYA
View Full Case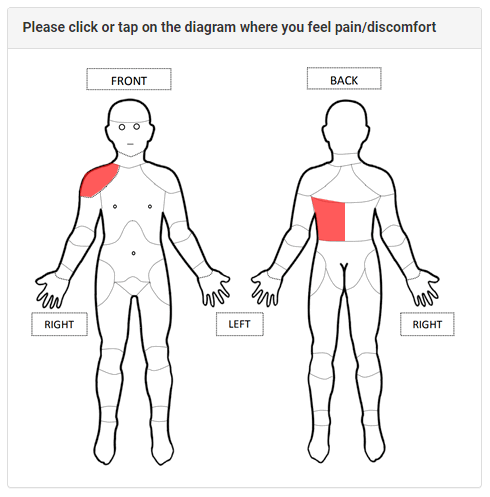 TATEEDA GLOBAL was hired to help the client provide healthcare organizations and facilities with electronic data-capture forms. Our team members currently assist them with design, coding, testing, and automatic rendering of electronic questionnaires for patients and clinicians.
View Full Case
TESTIMONIALS
What Our Customers Are Saying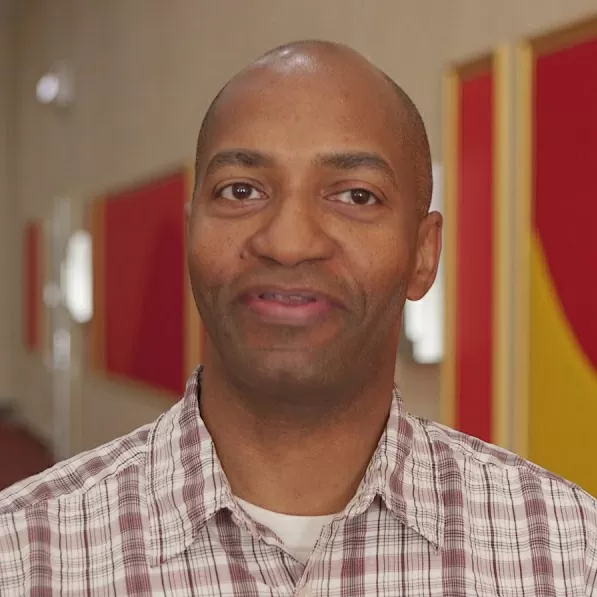 Dave Churchville
Principal, Ventrilink
TATEEDA helped us get some key projects finished on time when our internal team was already at capacity. They gave us a way to do more without needing to add more staff or deal with more management overhead by handling the day to day details. If you're looking for flexible and cost effective development resources that can work with your existing team, I'd highly recommend TATEEDA.

Riad Bacchus
Founder and CEO, NimBold, Orange County, California, US
I am a firm believer that the common thread of success is people vs. process & tools. TATEEDA embodied this principle. TATEEDA took the time and effort to establish a relationship, understand the client needs, partner and collaborate to offer solutions, not simply in slotting bodies.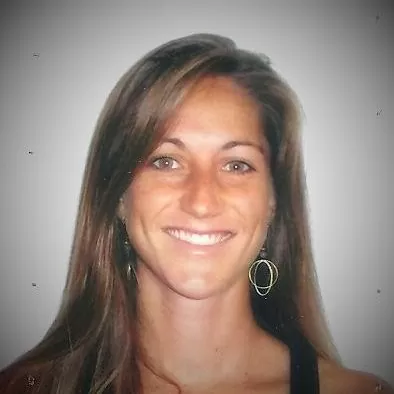 Anna King
Director of Product Development, Aya, San Diego, California, US
TATEEDA has a wonderful team. They are knowledgeable, easy to communicate with and are committed to high quality results. They provide efficient solutions so we are able to continuously grow our business in great ways.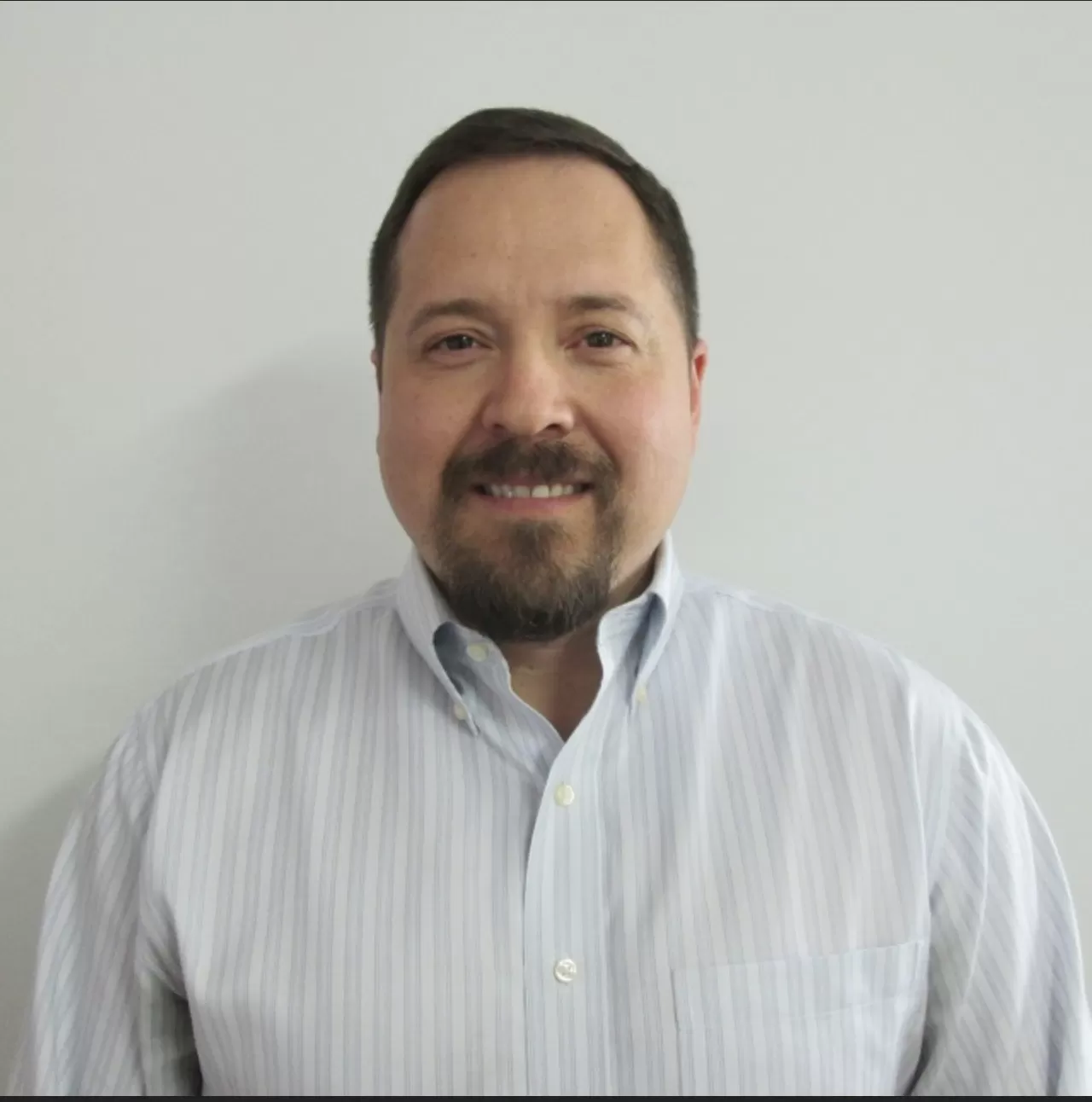 Sal Saldivar
CTO, La Maestra Community Health Centers, San Diego, California, US
TATEEDA had a very methodical approach in helping up develop our mobile app. Besides just developing the software, it required managing my team (as the customer) to provide the required information and decision making.
TATEEDA's always had our best interest in mind and made sure we have a realistic expectation.
HOW WE WORK
Let's Develop Websites & Web Applications Together!
01
Initial Contact
Book a free call with our web app development expert in San Diego. We'll help you define the most suitable web tech stack, dedicated web development team composition, and the best format for collaboration. If necessary, we'll consult with you on up-to-date web development technologies.
02
High-level Project Estimate
After your requirements are clarified, we'll quickly provide you with a high-level web-based application development plan and a preliminary cost estimate. Take your time to make your decision, and feel free to contact us for more information!
03
Agreement
Have you decided to work with TATEEDA GLOBAL? Great! Let's discuss the technical and business details of your web-based development project. We'll collaborate on an agreement that includes non-disclosure of information as well as other legal precautions and conditions.
04
Dedicated Web Development Team Deployment
Our web app development resources, including front-end & back-end software developers, UI designers, QAs, and web project managers, are ready to deploy on your project or join your existing team within only 48-72 hours.
05
Project Execution
Let's collaborate according to our web project plan and Agile methodology. You'll be billed for hours reported by our web app specialists, controlled by either our experienced PMs (who stay in direct contact with you) or your organization's PMs.
06
Project Communications
All our web developers and web engineers are available for unlimited direct communications, team meetings, and tech consulting in a convenient time zone in addition to regular project service and reporting. Team time will be tracked via our proprietary inventory-management system, with exclusive access rights for our clients.
07
Project Implementation
Our web development specialists will assist you remotely in the deployment of your custom web application on server/cloud and/or local infrastructure, doing everything necessary to ensure that your web-based system is well-tuned and operating perfectly.
08
Project Improvement & Maintenance
We are ready to continuously refine your web project code, optimize project structures, and build additional features for your improved web-based product. We can work with you as long as you need our help and service!
We Develop Custom Web-based Solutions for These Industries
There are no strict limitations on the spectrum of industries and businesses we serve. We would be glad to work with your web design & web development project in healthcare, logistics, enterprise management, biotech, and more.

Business & Finance
Your business website or web application can combine multiple functions: your business online presence platform, e-commerce, and sales outlet; online payment features; and more. Our websites are flexible and easily adaptable to screen resolution for any device.

Medicine & Healthcare
If you are looking for a HIPAA-compliant web development company in San Diego, our healthcare web application engineering and development services and specialists can help you build a powerful medical application or website of any type: patient access portals, admin panels, medical staff management interfaces, and more.

Biotechnology & Science
Web-based solutions for labs, scientific hubs, medical centers, and biotech startups are among our main interests. We know how to create secure, hackerproof websites and web applications with protected access and integrations and IoT hardware and devices, including lab-automation robots and medical sensors.

Staff & Inventory Management
We have deep experience building custom medical staff-management and inventory-management applications for hybrid platforms, including web/mobile/desktop technologies like pharmaceutical asset-tracking and management admin panels, spreadsheets, e-prescription integrations, handwritten text recognition, and more.
Why Choose TATEEDA GLOBAL as Your Web Development Partner?
We are an onshore custom web application development company in San Diego, California. A locally-based project manager covers all team tasks and takes care of project communications in a convenient time zone for North American clients.

No freelancers! All of our web developers in San Diego and other locations are our employees, and have gone through a rigorous selection process.

We offer either a full-stack or a mixed dedicated team for custom web app development in San Diego. We can provide you with flexible team composition, including project management, UI design, front-end & back-end web devs, DevOps, and quality assurance.
HIPAA and CCPA compliance with critical standards for healthcare software development and medical-system engineering.

Masters of Agile: We always stay on schedule, scaling resources when necessary.

Advanced cloud development practices for web-based software projects: Azure, AWS, Digital Ocean, Google.

Integrated solutions with IoT devices for web-based software.

Intelligent cost management with a mix of local and remote talent.

Fast set-up. Start your web development project quickly, with our team ready in 48-72 hours.
Contact us to start
We normally respond within 24 hours
If you need immediate attention, please give us
a call at 619-831-0047
Use our free estimator to find out your
approximate cost.
FAQ
How much do your web development services cost, on average?
We are a San Diego web development company offering a flexible model for project cost calculation. We have hourly rates for web development engineers and our mix of local and remote resources (not freelancers!) from our R&D offices in Eastern Europe and worldwide. Your specific project estimate depends on many factors, including the scale of your web application and the complexity of your project. A ballpark estimate for a small- to the medium-scale project would be $60,000-90,000 USD, on average; however, there are too many aspects to consider here. Contact us for details.
---
How long does it take to develop a web project from scratch?
Our web development company solutions vary in terms of size, cost, and complexity, so project duration depends on a range of details, too. The typical duration of a web-based software development project can be three to nine months. Larger projects can take up to 12+ months. This projection includes a full-cycle web development model, beginning with the processes of web project engineering, architecture, and coding through the final phases of quality assurance. Contact us for more details.
---
What collaboration models do you adhere to when hiring your web developers?
We can work with you either as a dedicated vendor executing a web-based project in an end-to-end manner, or as a staff augmentation partner providing you with flexible resources. Please let us know the details, and we will suggest the best solution for you.
---
Is it possible to personally meet with you to discuss specific web development services in San Diego?
Sure, you can call us or personally visit our office in San Diego during business hours. Our office address is 7220 Trade Street, Suite 103, San Diego, CA. Our tech experts and project managers are available for direct, personalized meetings, and are prepared to maintain constant communication with our clients.
---