Trusted Mobile App Development Firm in San Diego
TATEEDA GLOBAL provides a wide spectrum of mobile application development services including native, hybrid, IoT, and Cloud mobile solutions for the healthcare, pharmaceutical, scientific, and biomedical industries.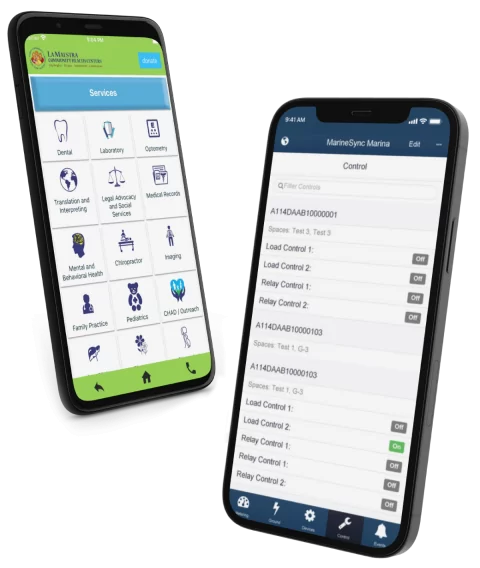 Our Mobile App Development Services
If you're looking for a reliable app development company in San Diego, consider TATEEDA GLOBAL. We have skilled development resources and expertise in building mobile solutions for various business needs, platforms, and situations. We can help you with mobile tech consulting, staff augmentation, project reinforcement, and full-cycle mobile application development.
Native Android and iOS App Development
Building a native mobile app can be the best choice for graphic-intensive apps with a variety of functions like wireless connection to a specialized device. We are ready to help you develop a native iOS/Android application that meets your exact business objectives.
Cross-Platform and Hybrid App Development
Most businesses won't want to justify the time and cost of developing two completely separate native applications, then testing them on different platforms. Instead, cross-platform or hybrid web-based applications are the most suitable solution.
Wearables and IoT App Development
If you want to create an application for your IoT-based solution that includes wearables with Bluetooth connectivity, embedded programming, Cloud technology, and protected communication, you can rely on us. We'll help you build and test a flawless IoT-connected application for mobile platforms.
UI/UX Design for Mobile Apps
A fast, sophisticated, elegant user interface can become a superior competitive factor for your mobile application. Our UX designers have the necessary skills and expertise in building efficient user interfaces for business and healthcare mobile applications of many types, including smartphones and tablets.
Enterprise Mobile App Development Services
If your company is looking to build a complex enterprise system with mobile applications and advanced business functionalities like permission-based access, biometric authentication, and stable connection to enterprise databases, our team of experienced mobile app developers is ready to help you with your projects.
Legacy Mobile System Upgrading
Rely on us for upgrading your mobile app solutions. App code and mobile technologies must be periodically revised and updated to maintain optimal safety and boost performance. Let us review your app code, test and eliminate outdated fragments, add new features, and move your entire application to better technology, if required.
Use Efficient Mobile Tech Stack for Your Projects
Our battle-tested technologies include Flutter, NativeScript, and React Native. As one of San Diego's leading mobile app development companies, TATEEDA GLOBAL creates innovative digital products that provide a flawless user experience across a diverse range of industries, including scientific, biotech, and medical applications.



Benefits for All Industries
We work with many industries within the United States and worldwide. TATEEDA GLOBAL has a proven track record in building custom applications for healthcare, health-tech startups, IoT, biotechnology, biomedical projects, pharmacies, and other cross-discipline sectors. Contact us for more information!
Build Apps for All Platforms
We create customized native mobile applications for iOS and Android platforms for a diverse range of businesses and device types of varying complexity. If you need San Diego-based mobile app development services, TATEEDA GLOBAL pairs advanced cross-platform integrations with elegant, user-friendly designs.
Build Apps for All Mobile Devices
Whether you want to create a mobile application for smartphone, tablet, or both, TATEEDA GLOBAL can build a native app for a specific device type or a responsive mobile app to run on any device and any screen size. We create your mobile application to your specifications and scale it to satisfy your user demands.
Use Best Practices for App Testing
We have a skilled, experienced team of QA engineers who will plan and execute the mobile testing process to make sure every detail of your mobile app is thoroughly tested and quality-assured. Our QA specialists can join your project on a staff augmentation basis.
Enjoy Elegant Mobile App UI Design
We have competent mobile UI/UX experts to provide you with an engaging, stylized, user-friendly product for handheld devices. Our UI designers can be involved in your project in the context of mobile full-scale development or IT team augmentation, as defined by your current requirements.
Testimonials
Our customers say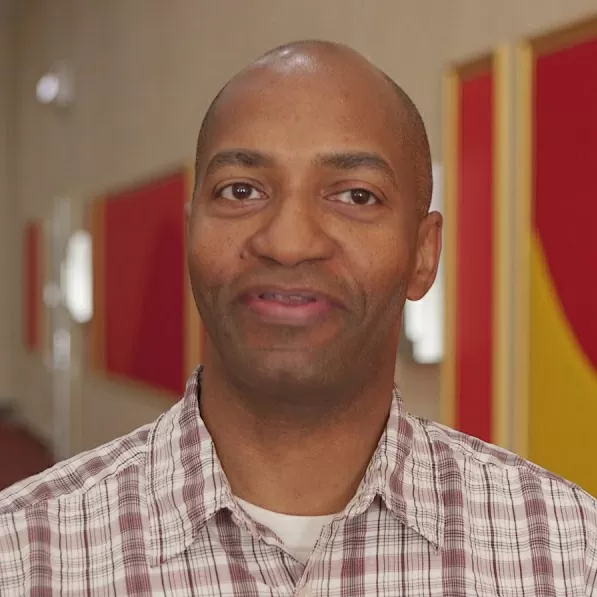 Dave Churchville
Principal, Ventrilink
TATEEDA helped us get some key projects finished on time when our internal team was already at capacity. They gave us a way to do more without needing to add more staff or deal with more management overhead by handling the day to day details. If you're looking for flexible and cost effective development resources that can work with your existing team, I'd highly recommend TATEEDA.

Riad Bacchus
Founder and CEO, NimBold, Orange County, California, US
I am a firm believer that the common thread of success is people vs. process & tools. TATEEDA embodied this principle. TATEEDA took the time and effort to establish a relationship, understand the client needs, partner and collaborate to offer solutions, not simply in slotting bodies.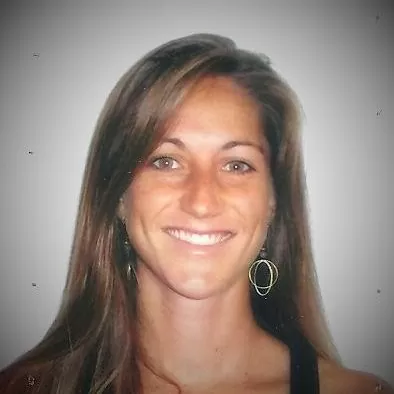 Anna King
Director of Product Development, Aya, San Diego, California, US
TATEEDA has a wonderful team. They are knowledgeable, easy to communicate with and are committed to high quality results. They provide efficient solutions so we are able to continuously grow our business in great ways.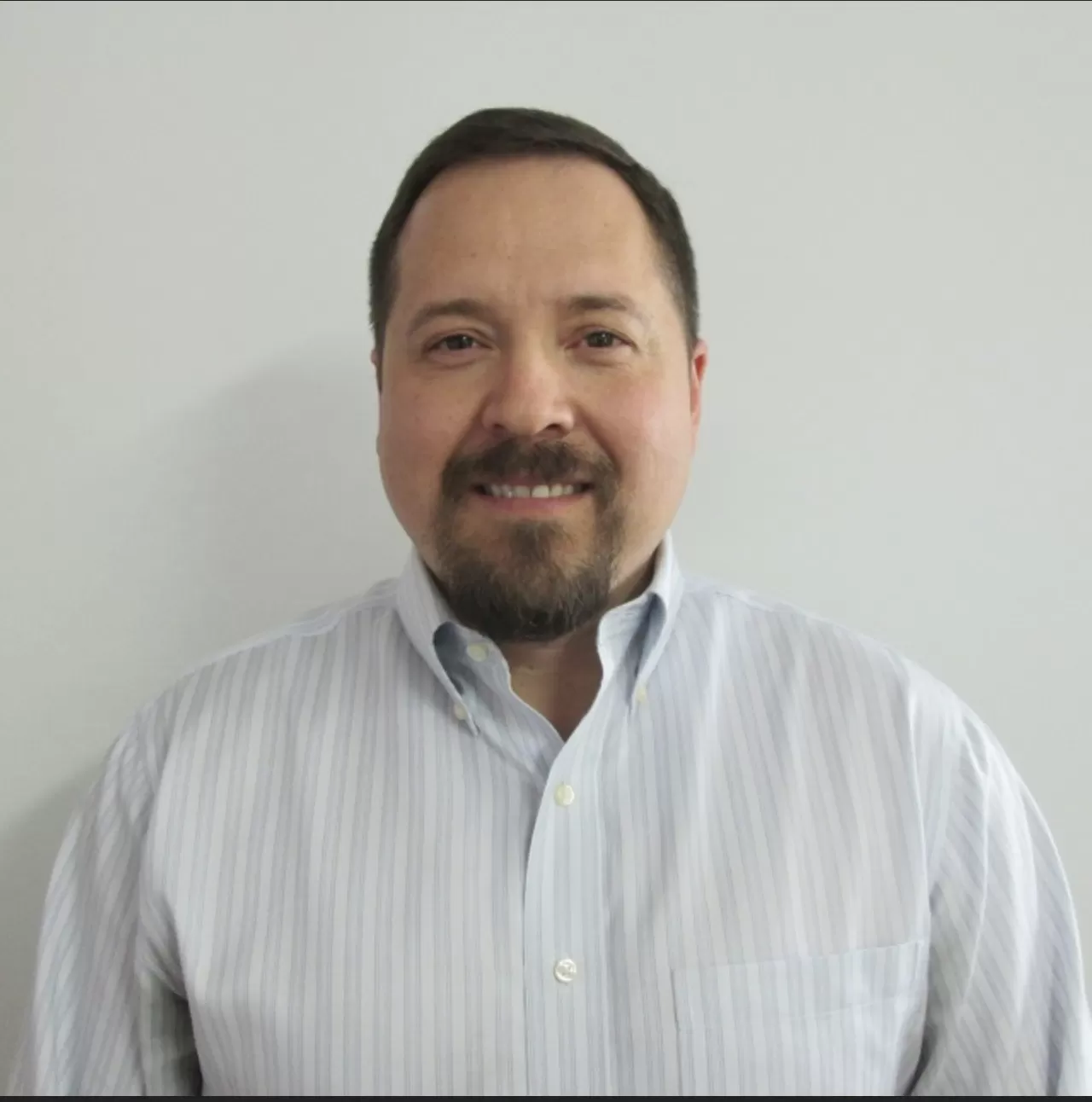 Sal Saldivar
CTO, La Maestra Community Health Centers, San Diego, California, US
TATEEDA had a very methodical approach in helping up develop our mobile app. Besides just developing the software, it required managing my team (as the customer) to provide the required information and decision making.
TATEEDA's always had our best interest in mind and made sure we have a realistic expectation.
HOW WE WORK
Let's Work Together
01
Initial Contact
Schedule a call with our seasoned tech expert based in San Diego (not a sales guy!) Tell us more about your mobile app project and we'll help you define the most suitable technology stack and choose the optimal format for our potential collaboration. If necessary, we'll provide you with deeper consulting in web/mobile application development.
02
High-level Project Estimate
After we clarify your requirements, we'll promptly provide you with a high-level project plan and preliminary estimate. Take your time to consider it, and feel free to get back to us for any revisions or advice!
03
Agreement
Decided to collaborate with TATEEDA GLOBAL? Great! Let's discuss the rest of the technical and business details and collaborate on an agreement that includes non-disclosure of information as well as other legal precautions and conditions.
04
Team Deployment
Our IT resources, including software developers, UI designers, QAs, and project managers, are ready to deploy on your project or join your existing team within only 48-72 hours.
Mobile App Development Services for Various Industries
Our mobile app development service company in San Diego works with businesses of all sizes across numerous industries. We serve startups, fast-growth companies, and mature enterprises. Below are some of the industries we work with:

Business & Finance
Your mobile application can generate countless benefits by combining your calling card, technical support, sales department, and a set of other functions into a single entity. When you partner with TATEEDA, you hire a skilled team of mobile app designers, developers, analysts, and testers, all dedicated to creating a modern, high-quality product to satisfy your business needs.

Medicine & Healthcare
Healthcare businesses developing a medical mobile app with TATEEDA have an outstanding opportunity to improve their operations, promote their brand and increase their revenue. Our specialists will help you create a health-tech mobile application for patients and physicians, including sophisticated technical solutions for hospitals and medical centers.

Biotechnology
Technological breakthroughs in computer science enable the modeling of many scientific processes, including biotech and laboratory management. We have great experience in building software for laboratory machines and pharmaceutical companies. Your new biotechnology application can give a rapid boost to your business!

E-Commerce
E-commerce has become the preferred mode of doing business in modern times. TATEEDA is the ideal partner for developing online sales, and for supporting your product and brand at every stage of development. We advise you on scalable design and server architecture that will allow you to serve an expanding customer base as your business grows.
Why Choose TATEEDA GLOBAL?
HQ in San Diego, CA; Locally-based dedicated project manager takes care of team communication and processes

Full-stack team: project management, UI/UX, experienced mobile app developers, Dev Ops, and QA

Compliance with critical industrial standards of mobile app development

Masters of Agile: We always stay on schedule, and scale resources when required

Cloud technologies in mobile development: multi-cloud, hybrid cloud

Integrated mobile solutions with wearables, desktop, and IoT devices

Intelligent cost management with a combination of local and remote talent

Fast setup: Start your mobile project quickly with our team within 48-72 hours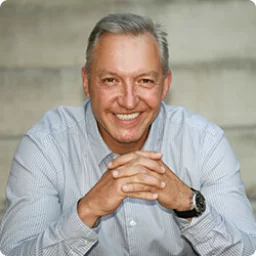 CLIENTS
Our App Development Case Studies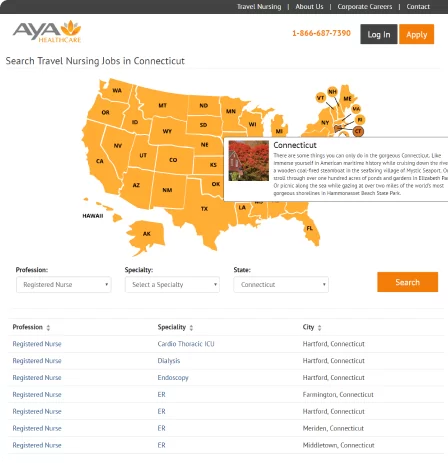 AYA Healthcare
TATEEDA GLOBAL helped AYA Healthсare build a comprehensive travel nurse management system that included web-based and mobile components like automated financial reporting and time tracking, mobile apps for medical workers, and a clinical portal for medical system representatives.
View Full Case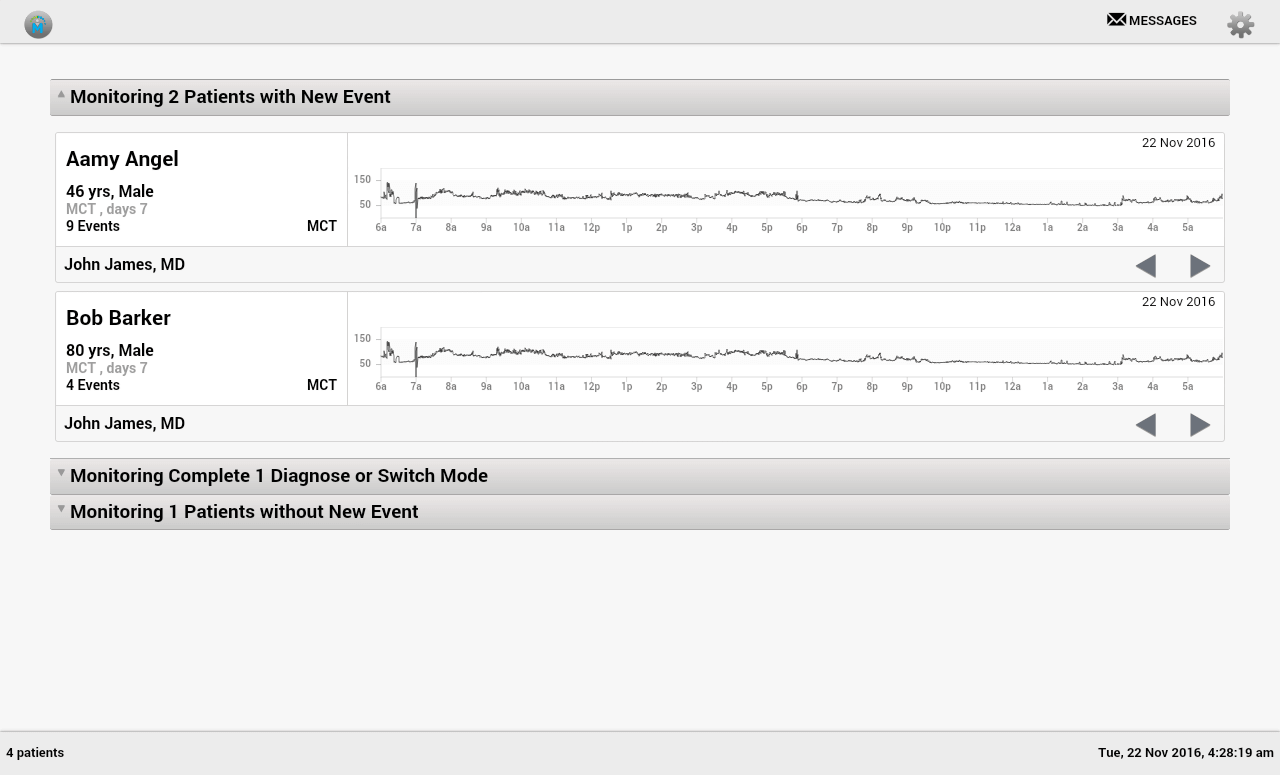 VentriLink
TATEEDA GLOBAL produced a sophisticated wireless remote heart monitoring system that presents ECG data to health care providers via iOS and Android tablets for arrhythmia detection.
View Full Case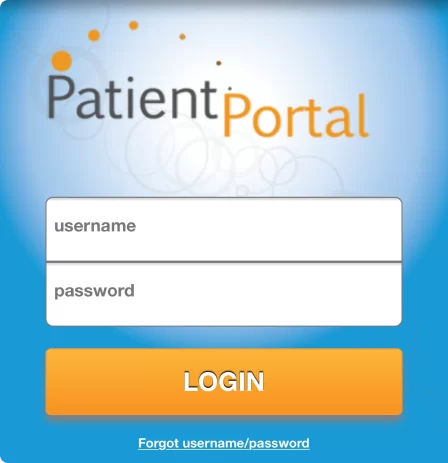 La Maestra Health Centers
TATEEDA GLOBAL developed an iOS/Android mobile application for La Maestra Community Health Centers patients, allowing them to conveniently find nearby medical centers, view available services and contact details, and check community news.
View Full Case
FAQ
What are the cooperation models with your mobile application developers?
You can hire us as a full-cycle team. We'll design, develop, and test your mobile application end-to-end. If you need additional resources for your existing team, we will provide you with staff augmentation services.
---
How long have you been providing mobile app development services in San Diego?
We have more than 9 years in the mobile development business with 100+ successful projects in our overall portfolio. Our team is continuously growing, and it now includes 60+ senior developers who are ready to offer you their software development expertise and skills.
---
Where is your mobile app development firm located in San Diego, and can I visit you?
Sure! You can visit or contact our headquarters during normal business hours in San Diego, California. Our San Diego office address is 7220 Trade Street, Suite 103, San Diego, CA. Our CTO and project managers are available for direct, personalized meetings and are prepared to maintain constant communication with our clients.
---
What are the main industries you provide mobile app development services to?
We work with a number of industries, including healthcare, biotechnology applications, and medical staff management applications. One of our top partners is AYA Healthcare, the leading provider of travel nurse services in the United States.
---