EHR & EMR Software Development Services
TATEEDA GLOBAL provides EHR and EMR software development, upgrades, and implementation services in the U.S. and worldwide. We can help you design and build a custom healthcare records and medical-file management system.
Solutions
Our on-demand EHR/EMR System Development Service Offerings
TATEEDA GLOBAL has a dedicated team of healthcare software development professionals who specialize in EHR/EMR solution engineering, design, coding, debugging, device integration, quality assurance, and other software services for on-demand electronic healthcare records-system development.

EHR/EMR Patient Portal Development
It's obligatory for modern medical facilities not only to have access to clinical data and medical resources, but also to provide patients with the means to review and manage their PHI easily. TATEEDA GLOBAL can help you build a protected mobile app and/or web interface for patients and other medical stakeholders.

EHR/EMR Mobile App Development
Physicians, nurses, patients, and other healthcare stakeholders should have the ability to access and manage patient data and health history in EHR and EMR systems via their tablets and smartphones. We offer electronic medical records software development for native mobile platforms like Android, iOS, and cross-platform modalities.

Full-cycle EMR and EHR Software Development
Custom EMR/EHR software development allows healthcare professionals to benefit from a variety of complex, technologically advanced features that are unavailable in ready-made systems found on the Web. With TATEEDA GLOBAL, you can get the most out of the capabilities granted by on-demand EMR software development.

EHR and EMR Integration Services
Electronic medical- or health-record management systems can include multiple modules with different functionalities like IoT device integrations, health insurance database integrations, analytical tools, and much more. TATEEDA GLOBAL can help you assemble and/or extend third-party components and APIs under the umbrella of your future or existing custom EHR/EMR software system.

EMR/EHR Project Staff Augmentation
Hire EHR & EMR software developers from TATEEDA GLOBAL to accelerate your current project and quickly deploy additional resources without additional administrative overhead. We have a wide range of skilled medical software development engineers and QA specialists readily available to join your team.

EHR/EMR Software Transformation & Maintenance
Legacy or outdated electronic medical-records software can be moved to modern platforms and improved with enhanced features and functionalities. TATEEDA GLOBAL can help you audit your source code and help you detect and get rid of loopholes and bugs, migrate to up-to-date technologies, and more.
What we offer
Custom EMR/EHR Software Features and Modules We Build for You
Electronic healthcare records (EHR) can be accessed with the help of custom EHR/EMR systems with on-demand functionalities. If you're looking for a reliable EMR/EHR software development company in the U.S., consider TATEEDA GLOBAL, a San Diego-based provider of EHR software development services for healthcare startups and health-tech companies.
Patient Management Features for EMR and EHR Systems
Patient portal with authentication options.
Management of patient records with downloadable documents.
Doctor's appointment scheduling.
Medical service billing.
Electronic calendars, online notifications, alerts, and reminders.
Doctor-patient communications: video, chat, diagnosis, and more.
Telemedicine options and features.
E-prescriptions and lab tests.
Analytical tools and charting.
Chatbots with AI and smart algorithms.
EMR/EHR Core Features
Cloud technologies to deploy secure, efficient data management, including multi-tenant cloud, hybrid, multi-cloud, and more.
Compatibility with all devices: desktop, tablet, mobile, desktop, etc.
End-to-end data encryption, which is one of the main HIPAA requirements.
UI and permission settings for different user groups: hospitals, physicians, patients, and more.
Adjustable distinct medical specialties: e.g., surgery, rehabilitation, urology, psychiatry, otolaryngology, gastroenterology, pediatrics, and more.
Medical file- and document-sharing: lab tests, diagnostics, MRI scans, X-radiology, and others.
Technological & Administrative Compliance
HIPAA
CCPA
GDPR
PIPEDA
PCI-DSS
HL7
EPSC Certification
Accessibility & Convenience Features for EMR/EHR
Voice assistance, command, and dictation.
Handwriting and image recognition.
Medication prescription assistance.
Advanced clinical decision support and second-opinion platform options.
Clinical knowledge base for medical personnel and patients.
EMR/EHR Software Module Integration
Practice management software module.
Telehealth module.
Health information exchange module.
Revenue cycle management (RCM).
Billing and insurance claim management.
DICOM viewer.
Medical inventory management.
Laboratory information systems.
CLIENTS
Our Case Studies For Healthcare and Health-tech Industry
Why Choose TATEEDA GLOBAL as Your EMR/EHR Software Development Company?
Onshore development with HQ in San Diego, California. A locally-based dedicated PM takes care of team communication for your EMR/EHR project.

No freelancers. All our health-tech experts and engineers are our employees and have gone through a rigorous recruitment process.

Full-stack dedicated team for custom EMR or EHR software development: project management, UI/UX, front-end & back-end devs, dev ops, and QA.

Compliance with critical standards for healthcare software development and medical system engineering.
Masters of Agile: we always stay on schedule, scaling resources when required.

Advanced cloud development practices for EHR and EMR: Azure, AWS, Digital Ocean, Google.

Integrated solutions for desktop, mobile, and IoT devices in EHR/EMR software.

Intelligent cost management with a combination of local and remote talent.

Fast setup. Start your project quickly with our team ready in 48-72 hours.
Our Collaboration and Pricing Models
We are flexible and open to different models of collaboration and partnership, including long-term staff augmentation for EMR/EHR projects in healthcare organizations and startups. Contact us to discuss specific details!
Custom Software Development: EHR & EMR Project Outsourcing
We have everything in place to offer you full-cycle, full-stack EHR and EMR software development services, including remote IT expertise and health-records application engineering.
Pricing per custom end-to-end healthcare application development project can differ, depending on dedicated team composition, the scale of the project, and other aspects.
We always provide you with a complete report on our tasks, goals, time, and services without any hidden costs and
fees.
We always work in a transparent and collaborative manner and stay in close contact with you.
05
Contact us for a free consultation for your project specifications!
EHR and EMR Project Team Augmentation
If you need to hire EMR software developers or testers without administrative overhead, our specialists can enhance your existing team.
Hire all types of healthcare software engineers from TATEEDA GLOBAL and add qualified resources to your team in a matter of hours in place of the costly traditional employment process.
Scale up/down your existing EHR/EMR development team quickly according to project context while drastically reducing costs.
Pay flexibly for EHR software development services according to task completion and hours dedicated by individual team members, without the social benefits and other liabilities that come with the traditional in-house employment model.
05
Contact us for a free consultation on your project specifications!
Our EHR and EMR Project Collaboration Steps
Schedule a call with our seasoned tech expert based in San Diego (not a sales guy!). Tell us more about your project, and we'll help you define the most suitable dedicated team composition and optimal format for collaboration. If necessary, we'll provide you with deeper consulting in EMR/EHR software development.
High-level Project Estimate
After we clarify your requirements, we'll promptly provide you with a high-level EMR/EHR software development project plan and a preliminary budget estimate. Take your time to consider the offer, and feel free to get back to us for any revisions or advice.
Have you decided to collaborate with TATEEDA GLOBAL? Great! Let's discuss the technical and business details of your software for remote healthcare services. We'll collaborate on an agreement that includes non-disclosure of information as well as other legal precautions and conditions.
Dedicated EHR/EMR Team Deployment
Our EMR/EHR app development resources, including software developers, UI designers, QAs, and project managers, are ready to deploy on your project or join your existing team within only 48-72 hours.
EHR/EMR Project Execution
Let's work together according to the project plan and Agile methodology: You'll be billed according to hours reported by software development specialists controlled by either our experienced project managers (who remain in direct contact with you) or your organization's PMs.
EHR/EMR Project Communications
All our EMR/EHR developers and engineers are available for unlimited direct communications, team meetings, and tech consulting in a convenient time zone in addition to regular project reporting. Team time will be tracked via our proprietary inventory-management system with exclusive access rights for our clients.
EHR/EMR Project Implementation
Our software experts will remotely assist you in preparing and deploying your custom EMR/EHR application on server/cloud and/or local infrastructure, doing everything necessary to ensure that your system is well-configured and operating smoothly.
EHR/EMR Project Improvement & Maintenance
We are ready to continuously support code debugging, optimization, and additional feature development for your EMR/EHR product. We can work with you as long as you need our help and service!
STACK
Technologies We Use for EMR and EHR Systems
We operate a wide range of technologies for electronic health record software development and improvement, including third-party APIs, platforms, and secure plug-ins. TATEEDA's team uses a full spectrum of front-end and back-end development tools/tech: mobile, web, desktop, embedded programming, blockchain, AI/ML components, IoT device integrations, Angular, .NET, Flutter, Xamarin, C#, Dart, and much more…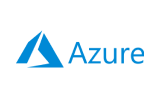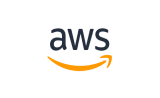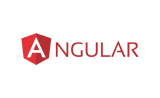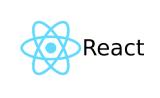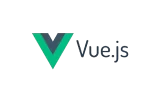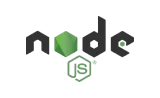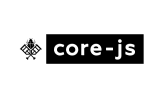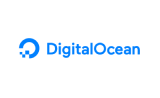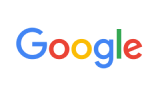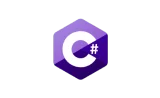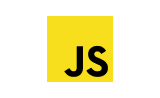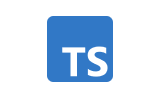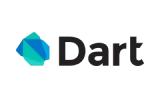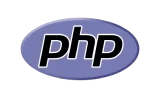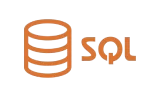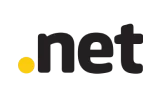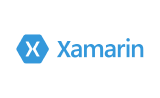 Contact us to start
We normally respond within 24 hours
If you need immediate attention, please give us
a call at 619-831-0047
Use our free estimator to find out your
approximate cost.
FAQ
Does the custom EHR/EMR software you create comply with HIPAA and other regulations?
Our EHR/EMR software development company understands medical industry compliance in the United States and other countries. HIPAA principles are deeply integrated into all our business processes, including design, coding, administration, maintenance, and quality assurance for electronic health/medical-records software products. Contact us to learn more!
---
How much does EHR/EMR development and implementation cost?
Each new software project is a unique technical masterpiece that can differ in many aspects: price tag, team composition, technical stack, and more. We reliably maintain a friendly electronic health-records software development rate for our customers, thanks to our R&D resources in Eastern Europe and other regions. For a more specific EMR and/or EHR app project estimate, please contact us!
---
How long does it take to deliver customized EHR/EMR solutions?
Everything depends on the scope of your project, the capacity of the software development team involved, and other aspects. Usually, EHR/EMR application design, development, and implementation is a project of medium to large scope, requiring 12+ months. If you need a more specific estimate, please contact us today!
---
How quickly can you start developing our custom EHR/EMR solution?
Our resources, including software developers, UI designers, QAs, and project managers, are ready to deploy on your project or join your existing team within only 48-72 hours.
---