Seasoned DevOps Consulting Company from San Diego
Are you looking for efficient DevOps consultancies in San Diego and California?
TATEEDA GLOBAL is ready to become your one-stop DevOps consulting partner.

About our DevOps service company
10+ years in American high-tech business, developing complex custom solutions for our clients and our own team, including a smooth, highly productive DevOps environment where our engineers and testers are empowered to deliver perfectly refined applications with no barriers or delays.
Why You Need a DevOps Consultant: DevOps Objectives
Our DevOps engineering services will help you streamline your software delivery pipeline. This includes best automation practices in application release deployment, data flow optimization, server health monitoring, infrastructure security maintenance, quality assurance, and regular system backups with the help of Cloud technologies.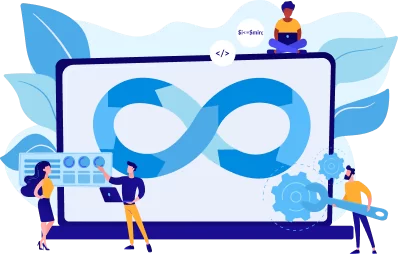 DevOps Consulting and Implementation Services
Our onshore DevOps company will help you create an efficient infrastructure that incorporates custom architecture, smart system administration, reusable models, optimized workflows, automated processes, and business intelligence. Let's see how these services can work for you…

Cloud Infrastructure Management
For improving your organization's scalability and compatibility across public and private clouds, our cloud DevOps consulting firm can help you deploy or move your assets to a so-called cloud-agnostic infrastructure that includes the best mix of cloud offerings, including multi-cloud and hybrid cloud methodologies with multiple vendors like AWS, Google, and Azure.

DevOps Strategizing & Engineering
Don't you know where to start with DevOps services? We'll help you identify priorities and identify the best ways to speed up the production process and reduce human involvement in IT operations and tasks. We'll assist you in crafting a well-balanced mix of DevOps technologies for automated testing, delivery, updating, and deployment of your products.

Continuous Integration & Delivery: CI/CD Services
CI/CD methods transform the way your software versioning and code changes are conveyed from the design to deployment phases. CI/CD engineering will let your team automatically merge and deploy code changes and consistently propagate those changes across sources and application builds throughout the testing and production phases. With CI/CD, this happens much more quickly to improve your time-to-market and other metrics.

Infrastructure as Code (IaC) Implementation
IaC is one of the critical DevOps practices underlying the concept of continuous delivery (CD). It allows for deployment of scalable infrastructures according to a predefined descriptive model: connection topologies, networks, virtual machines, load balancers, and more. Our DevOps team can help you engineer and deploy IaC so your IT environment can be auto-reproduced quickly and easily.

Containerisation Method Implementation
Сontainerisation is an important software architecture method in modern DevOps. It helps optimize the speed, scale, and margin of operations by putting software components–including their configurations, environments, and dependencies–into isolated contexts, a.k.a. containers. It allows you to manage and consistently improve your applications in any on-premises or cloud-based computing settings.

Continuous Monitoring (CM) for IT Infrastructure
With CM methodology, you can enable constant supervision over the technical metrics of your servers, network, databases, and software infrastructure to maintain their health, security, optimized performance, and proper transparency throughout your IT team operations. With the help of well-tuned monitoring and alerting tools, you can detect and quickly respond to any possible performance issues and security breaches.
What we offer
How Your Business Can Benefit from Hiring DevOps Consultants
TATEEDA GLOBAL provides high-quality DevOps consulting services in San Diego, CA. Hire our DevOps experts to help you unlock profit growth through achievement of new efficiency horizons in your IT business. DevOps integration is all about boosting the agility of your computing infrastructure and helping you build better IT processes & operations within your organization.
Streamline IT Operations and Support Scalability
Our DevOps consulting services will help you establish an agile, highly productive work environment. This helps you automate the scaling of your operational processes and IT infrastructure so you can readily respond to current business growth, challenges, issues, and fluctuating needs.
Achieve All-around Security and Resilience of Operations
By hiring skilled DevOps consultants, you can strengthen your security approach in all areas of IT operations. Our DevOps experts can help you identify and cover the security gaps in your infrastructure while implementing a sustainable emergency recovery plan to support operational stability while developing optimal data safety in your organization.
Optimize the Software Development Lifecycle
Our seasoned DevOps experts will help you rethink and enhance your IT infrastructure's architecture to achieve optimal configuration with automated/facilitated maintenance routines and tasks, allowing you to concentrate all your development and business resources on the key objectives of your organization instead of burning them on inefficient operations.
Get Rid of Unpredictable Downtime Events
Well-tuned DevOps services mean early failure detection and fewer risks for your organization. If your IT infrastructure is polished and works flawlessly, you can expect more predictable and stable operations that are almost completely free of unpleasant surprises and/or technical issues that tend to endanger or hinder projects.
Release Software and Launch Projects Faster
With the services provided by our San Diego DevOps consulting firm, you can create a powerful launchpad that lets your projects and applications take off smoothly. Well-tuned DevOps will help you distribute your resources intelligently and efficiently, with reduced costs per operation and significantly improved time-to-market value.
Customer Satisfaction
The better your business operates, the higher the satisfaction rate of your customers and clients. This point is one of the top reasons to hire DevOps experts. We will help you build IT infrastructure that ensures flawless functioning of your company. We'll make sure all your technology processes are focused on satisfying customers.
Make Best Use of Agility Methods
Modern software development relies on Agile development methodologies, and DevOps services must align with the style of project management your team adheres to. Our DevOps company uses Agile methodology best practices. We know how to build your DevOps infrastructure!
CLIENTS
Projects Supported by DevOps Platforms Deployed by our Experts
STACK
DevOps Tools and Platforms We Use
DevOps is represented by a wide range of platforms. We employ the best of these, and can master additional DevOps instruments if required for your project. Our top skills, tools, and systems include Grafana and Prometheus for logging and monitoring, Docker and Kubernetes for microservices, TeamCity for Continuous Integration (CI), Internet Information Services (IIS) for Windows, Bash for Linux servers, multiple services for Cloud development, and much more. Contact us to discuss the details!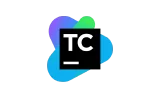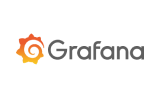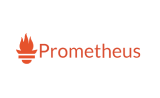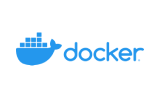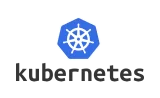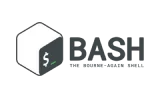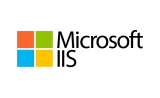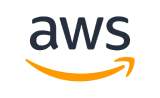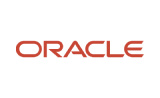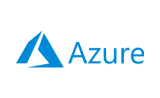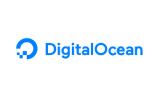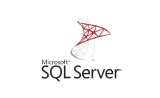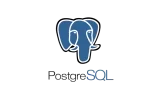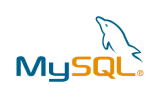 Why TATEEDA GLOBAL Is Your Best DevOps Partner
We are an onshore Cloud DevOps consulting firm in San Diego, CA. We offer unlimited consulting for our clients in a convenient North American time zone.

No DevOps freelancers! All of our DevOps engineers in San Diego and other locations are our employees. They have all gone through a rigorous recruitment process.

Unlimited access to dedicated project managers and DevOps developers and experts for team augmentation service.

We are masters of Agile. We always stay on schedule, scaling resources when necessary.
Best cloud development solutions to transform your DevOps: Azure, AWS, Digital Ocean, Google.

Integrated DevOps services with IoT device infrastructure.

Intelligent cost management with a mix of local and remote DevOps talent.

Fast set-up. Start your DevOps project quickly, with our team ready in 48-72 hours.
HOW WE WORK
Steps Included in our DevOps Consulting Services
01
DevOps Project Discovery
Let's meet online and learn more about one other. Book a free chat with our seasoned DevOps experts, and tell us about your project and expectations. After we assess your situation and challenges, we'll offer you a preliminary DevOps service plan, including our vision for project scope, estimated costs, DevOps team composition, and more. Take your time to think over our offerings!
02
DevOps Planning and Strategy Development
Discuss the details and strategy for your DevOps project, including specific technologies, project scope/timeline, and specific hourly rates based on your custom requirements and goals. After everything is clear, we'll sign an agreement that includes all necessary legal precautions such as non-disclosure terms.
03
Follow Our DevOps Roadmap
After we agree to the terms and conditions of our collaboration, it's time to approve and execute a DevOps roadmap or DevOps project plan. Deploying our team of our DevOps consultants, engineers, and developers takes as little as 48-72 hours. We'll take care of everything included in your DevOps plan or roadmap. All tasks will be listed in our proprietary resource-management system, where you can track the progress of DevOps improvement and implementation.
04
Deploy, Monitor, Automate, and Iterate in DevOps
We will implement all the necessary DevOps paradigms, practices, and components, continuously monitor their health and efficiency, and do everything necessary to smoothly automate and debug everything related to your IT backbone infrastructure. When the main job is done, we can consistently supervise your DevOps platform and implement additional changes and/or improvements as required.
Contact us to start
We normally respond within 24 hours
If you need immediate attention, please give us
a call at 619-831-0047
Use our free estimator to find out your
approximate cost.
FAQ
Can you create a DevOps strategy for my startup?
Sure! Our DevOps expert consulting teamcrafts customized solutions accompanied by a long-term plan for better DevOps interactions and infrastructure within your company. Contact us for a free consultation!
---
Could you assign a dedicated DevOps expert to my business?
Yes! You can hire a DevOps expert from TATEEDA GLOBAL and make them part of your current team under the staff augmentation model with hourly task-centered rates. In other words, you are billed according to the actual volume and duration of work done for your company, with no hidden or unjustified fees.
---
Do you provide DevOps monitoring services?
Yes. We can provide you with a full range of DevOps services, including continuous integration (CI), delivery (CD), and monitoring (CM). Prior to providing you with certain services, we will assess your current DevOps level so our services can be of the best use to you.
---
How much do your DevOps consulting services cost?
Please contact us and tell us more about your project or company. Based on your objectives, team composition, DevOps technologies, and the scale of our required DevOps assistance, we will offer you the best possible rate.
---
How experienced are your DevOps engineers, and why are they better?
First of all, we are not exclusively a San Diego DevOps consulting firm. We are also a custom software development company that specializes in healthcare and biotechnology applications and projects. For many years, we have polished our own DevOps, experimented with a wide range of products and approaches, and generated vast experience in the field. Now, our Cloud DevOps engineers can share their knowledge with you and help you streamline your DevOps environment according to the expertise we have gained from years of practice.
---